You've probably heard of Open Farm Community, and if you haven't, well more reason for you to pay a visit! The urban farm and restaurant welcomes the second half of the year with a brand-new menu featuring Modern European cuisine with Asian accents.
Locally Sourced Ingredients
Apart from using locally sourced ingredients from around the region, the new menu at Open Farm Community uses herbs and flowers that are cultivated right on the premises for their dishes, drinks, flavoured oils, and vinegar! Diners can have the satisfaction of knowing that some of the ingredients present in their dishes were harvested right next to them.
The new menu focuses a lot on communal dining, which allows for the mixing and matching of large plates, small plates, and sides.
Open Farm Community Menu
The Small Plates are a great way to kickstart your meal at OFC. The Seasonal Vegetables Platter ($22) consists of various vegetables prepared in different ways, including, but not limited to, raw, grilled salt baked, and tempura. When we tried it, there were items like raw corn, tempura mushrooms, and more. Pair it with the creamy chili tonnato sauce or their savoury olive tapenade for an additional burst of flavours.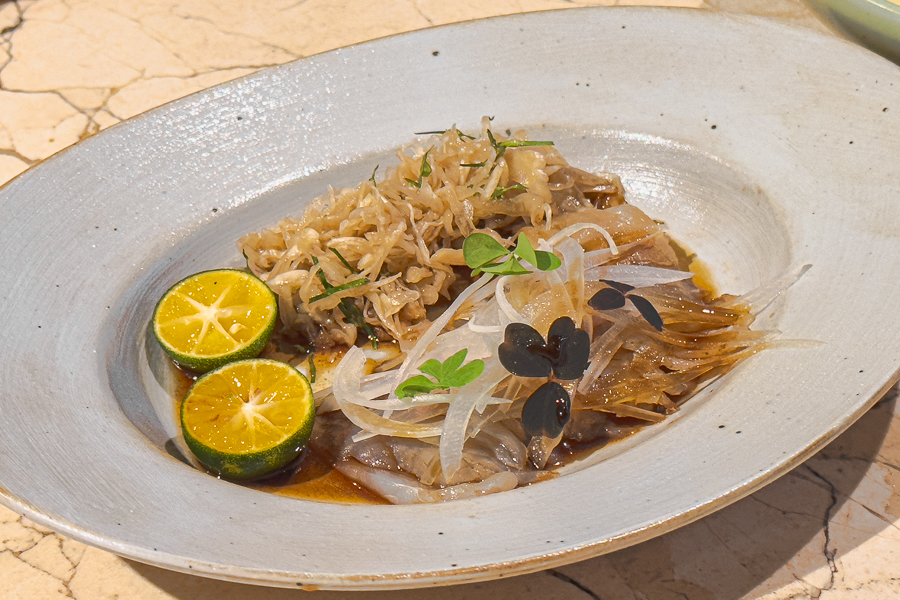 Another small plate we enjoyed was the unassuming Balinese Salt & Kaffir Lime Cured Snapper ($23), which features lightly cured snapper and pickled cabbage dressed with a sweet tangy plum dressing.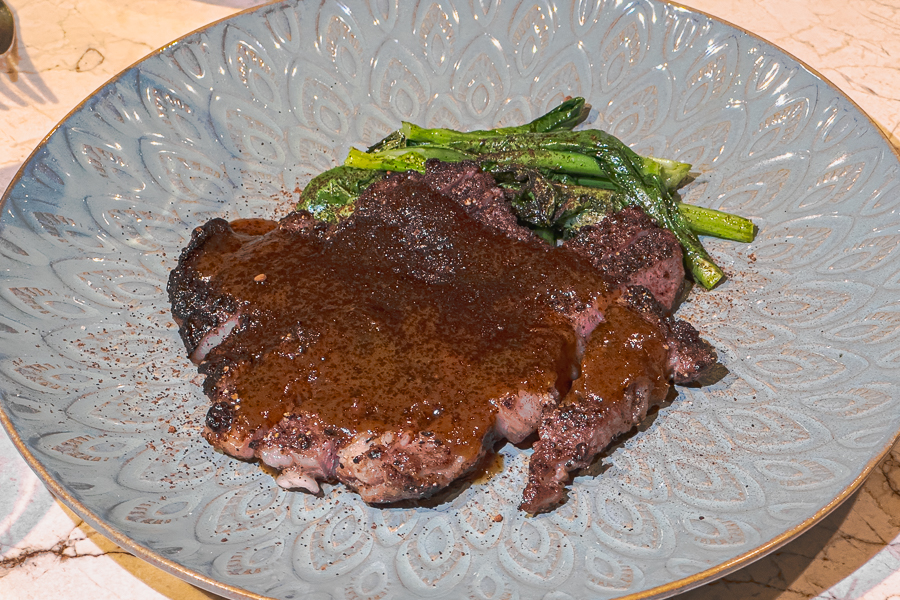 Showcasing an exquisite selection of proteins and carbs are the Large Plates. The Grilled Mangalica Pork Collar ($48) was a perfect blend of meat and fat and might even remind you slightly of beef. The succulent meat paired amazingly with charred local greens and is a must-try.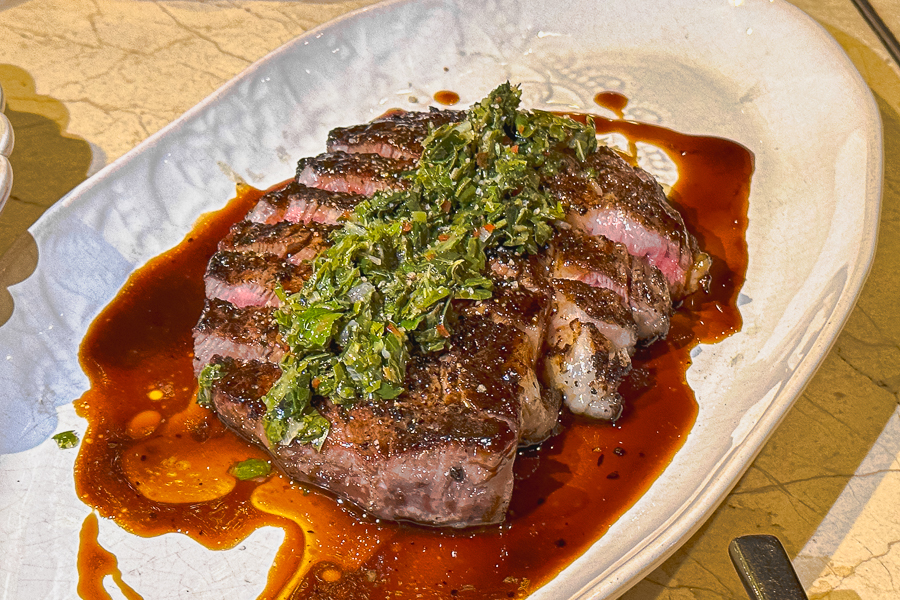 The Char-Grilled Koji Aged Beef (from $52) sees a tender cut paired with a garam masala sauce alongside a chimichurri made using herby laksa leaves! We loved the punch of flavours from the laksa leaf chimichurri and were amazed by how the flavours came together for the dish.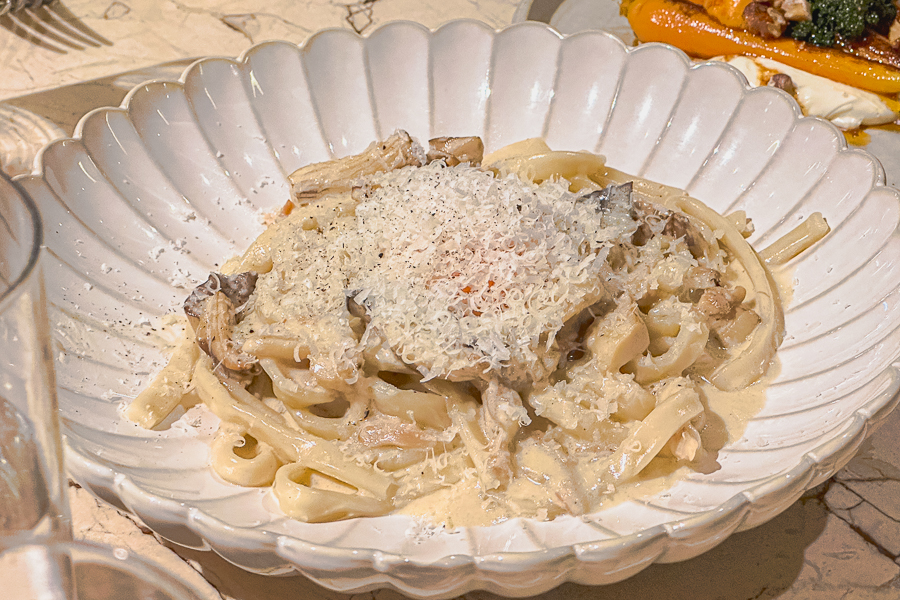 Not to be missed is the Udon Cacio e Pepe ($32), made using handmade udon pasta and locally grown mushrooms tossed in a cream Cacio e Pepe cream sauce. The confit egg yolk on top adds an extra burst of creaminess. Warning, very moreish and indulgent.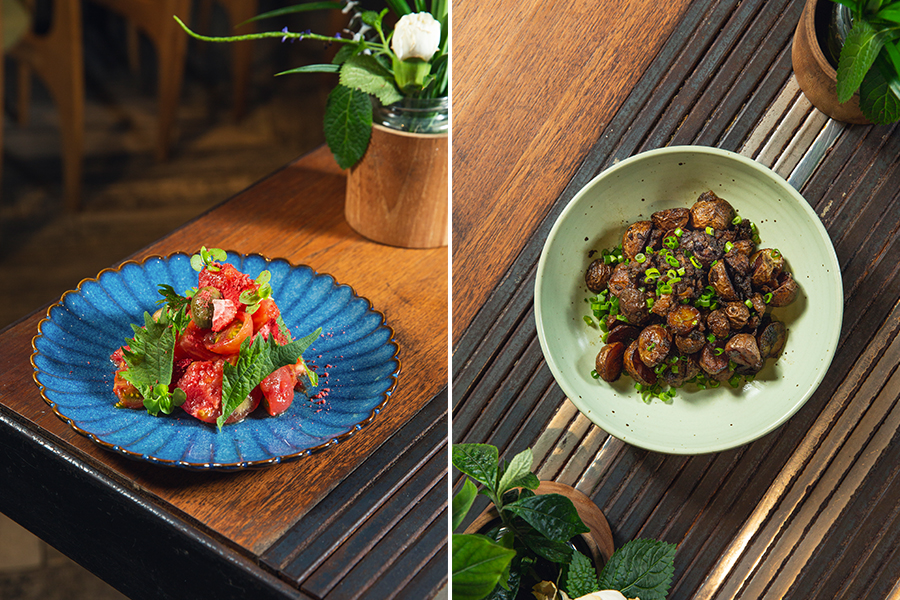 To go with your proteins, choose from a selection of side dishes such as the Hay-Smoked Baby Potatoes ($14) tossed with cai poh, yes, similar to the ones you find in your hawker favourite chwee kueh! If not, the refreshing Heirloom Tomatoes ($16) provide a wonderful refreshing balance, plus point – it looks gorgeous!
For a sweet ending, indulge in their delectable desserts such as the Coconut Sugar Panna Cotta ($18), which is served alongside pineapple confiture, lychee pina colada granite, and dehydrated lychees. For a richer dessert, the Sake Fondant Chocolate ($18) will not fail you. It's paired with a house-churned chrysanthemum gelato which was oh-so-divine.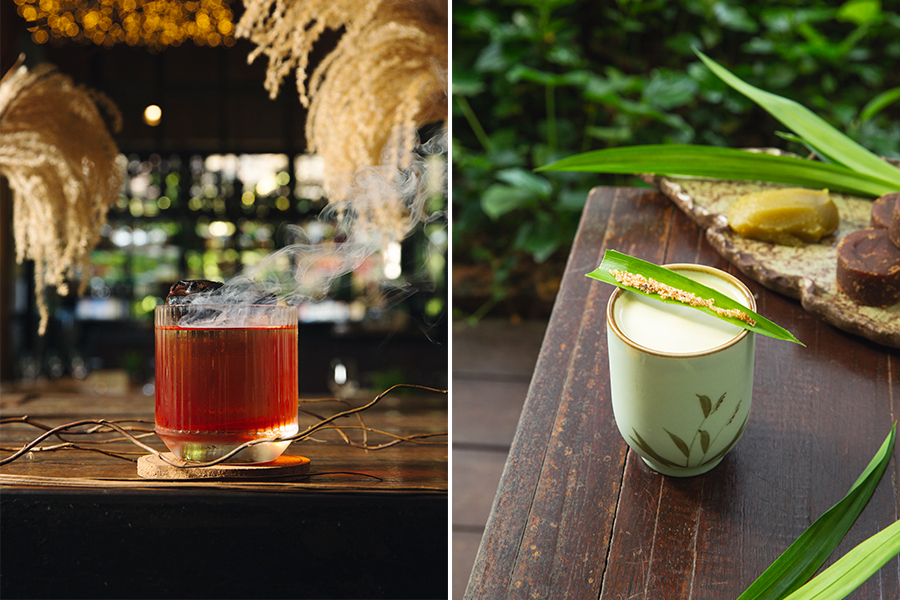 Don't just stop there, Open Farm Community also has a range of cocktails crafted using the herbs and flowers harvested from their own garden, alongside a comprehensive range of natural wines and an array of non-alcoholic beverages.
Here's a closer at their menu for those who are interested: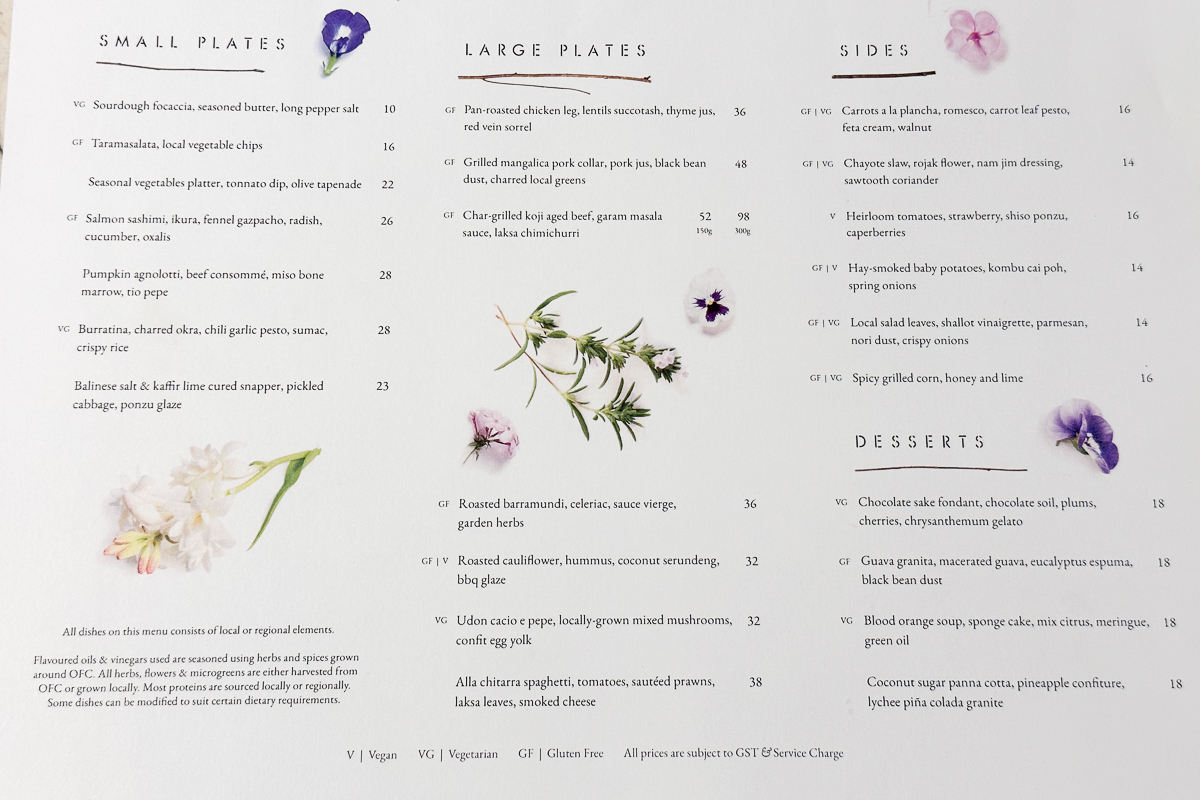 Open Farm Community
130E Minden Road, Singapore 248819
Mon-Fri, 12pm-3pm (Lunch), Sat-Sun, 11am-4pm (Brunch), Mon-Sun, 6pm-11pm (Dinner)
*Follow MiddleClass.sg on Facebook, Instagram, TikTok and Telegram for more food, travel, and trending stories