Savour the authentic taste of Jjajangmyeon in Singapore for less than $10 at Jeong's Jajjang, a Korean-owned store located in the neighbourhood of Bukit Merah!
Affordable Korean Food In Coffee Shop
The noodles at Jeong's Jjajang are made in-house and freshly cooked when an order is placed! You can easily place an order online using the QR code found at every table or choose to order directly at the counter.
Jeong's Jjajang Menu
They have a menu that is pretty simple with favourites like Jjajangmyeon (from $6.50) and Jjampong (from $8.50). If you are looking for something to share, consider the Kimchi or Seafood Pancake ($8) and Korean Fried Chicken ($12 for half chicken)!
Plus, they served up soul-warming Soondubu Soup ($8) and Kimchi Stew ($8), great for rainy weather in Singapore. 
Jjajangmyeon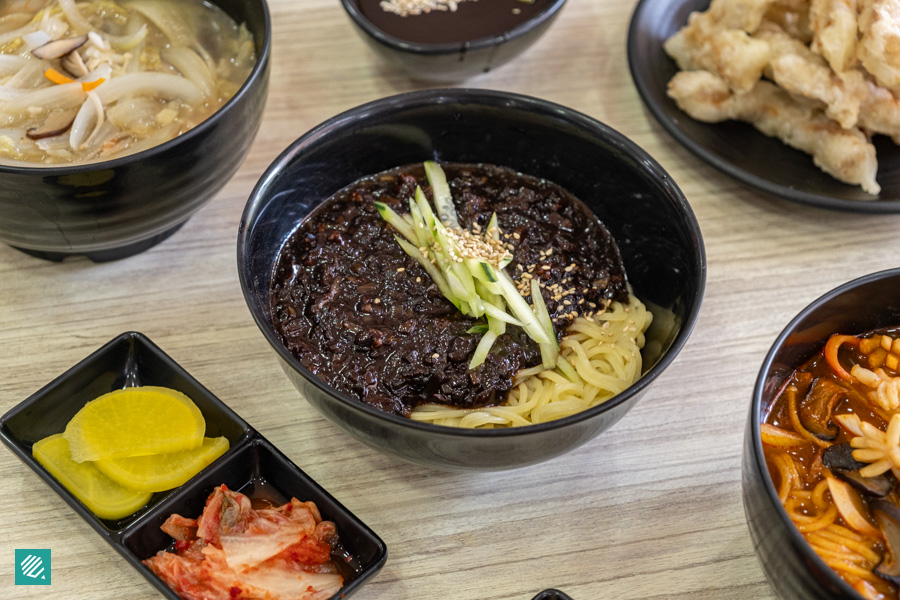 The Jjajangmyeon ($7.50 for Medium) is our recommendation and deserves its place as the namesake. It boasted an aromatic onion flavour with visible chunks of meat in its sauce, which had an appetising sheen! This highlighted the uniquely savoury black bean flavour, which made it quite satisfying. 
The noodles had a great springy texture, which was the perfect vessel to capture the sauce! Despite the savoury sauce, we found it easy to finish the whole bowl without being overwhelmed. 
Tangsuyuk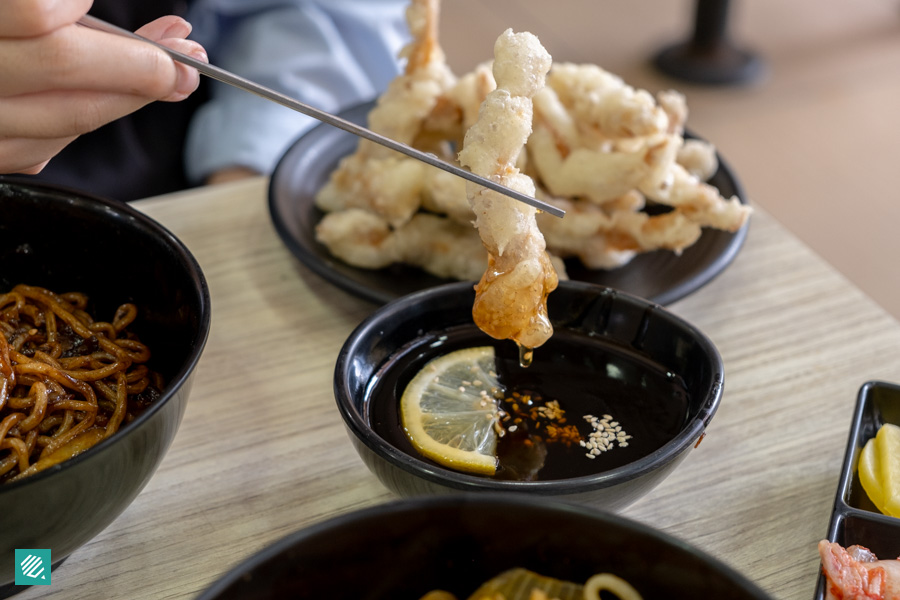 We liked that they served the sweet and sour sauce separately from the Tangsuyuk ($12) to maintain its crunchiness. With its thick consistency and hint of lemon, it paired well with the fried meat pieces!
The Tangsuyuk here was coated in a batter that's just right in thickness, and the meat seemed to be seasoned beforehand. There was also a mix of fatty and lean meat, providing a nice textural contrast. 
Jjamppong
With a mild spicy kick, the Jjamppong ($9.50) had a distinctive "wokhei" seafood flavour that stood out to us, though the broth could be a tad bit more "gao". 
The bowl didn't skimp on ingredients either, with mushrooms, prawns and squids!
Jjamppong Rice ($8.50) is an alternative option if you are in the mood for rice. 
Baekjjamppong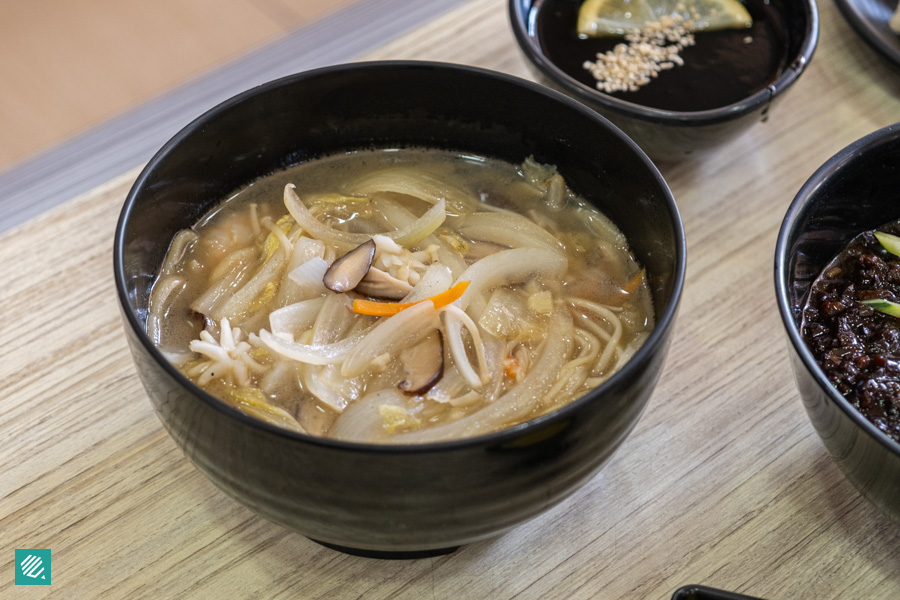 For those seeking the flavours of Jjamppong but without the heat, Baekjjamppong ($9.50) is a non-spicy rendition of it.
The broth is on the sweeter side and still had the same smokey flavours! 
Korean Food in Bukit Merah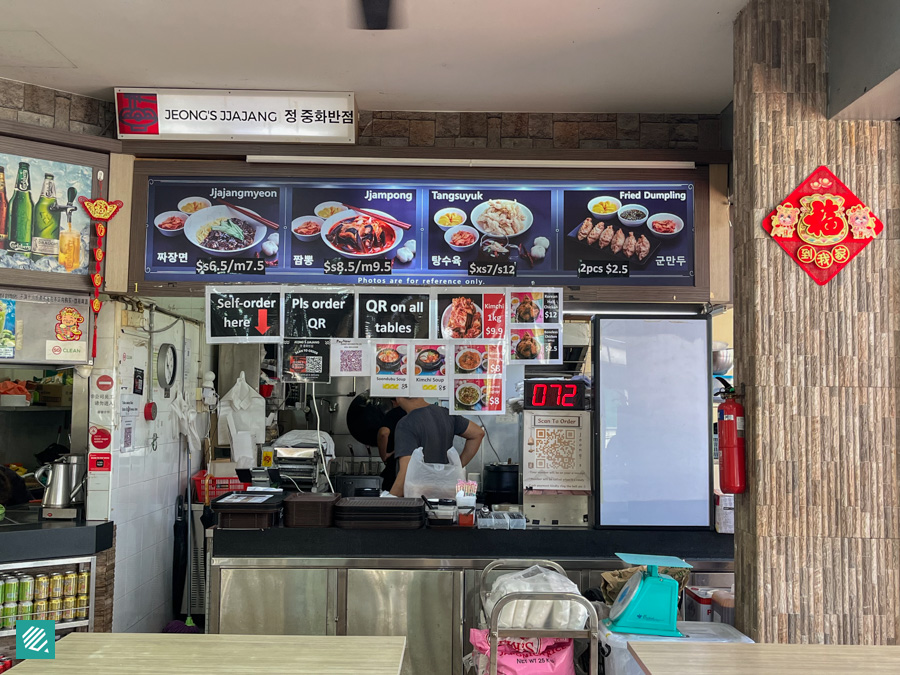 With such budget-friendly prices, the menu items here are surprisingly good! It's certainly worth checking out if you happen to be in the area. 
Jeong's Jjajang
Blk 161 Bukit Merah Central, #01-3749, Singapore 150161
Tues – Sat, 11am – 930pm
Sun, 11am – 9pm
Closed on Mon
*This was an independent review by MiddleClass
*Follow MiddleClass.sg on Facebook, Instagram, TikTok, and Telegram for more food, travel, and trending stories