Soft launched earlier this year, FiftyFive Coffee Bar attracted lots of attention with its branding. From its opening hours (they open at 9.55am) to being located at 55A Neil Road, you can tell that everything is surrounded by the number 5.
Their concept is represented by two '5s' (halves), which signify a synergy between day and night, as well as past and present. During their soft opening, they only had a coffee menu, but now, they are embracing the other half by introducing seven flavour-forward cocktails along with a new seafood-centric menu.
To commemorate FiftyFive Coffee Bar's new voyage into new beginnings, the painting 'Boats' by Liu Kang (1911-2004), who also happens to be Founder Nick Liu's great-grandfather, will also be showcased in the cafe.
Ocean-Themed Cocktails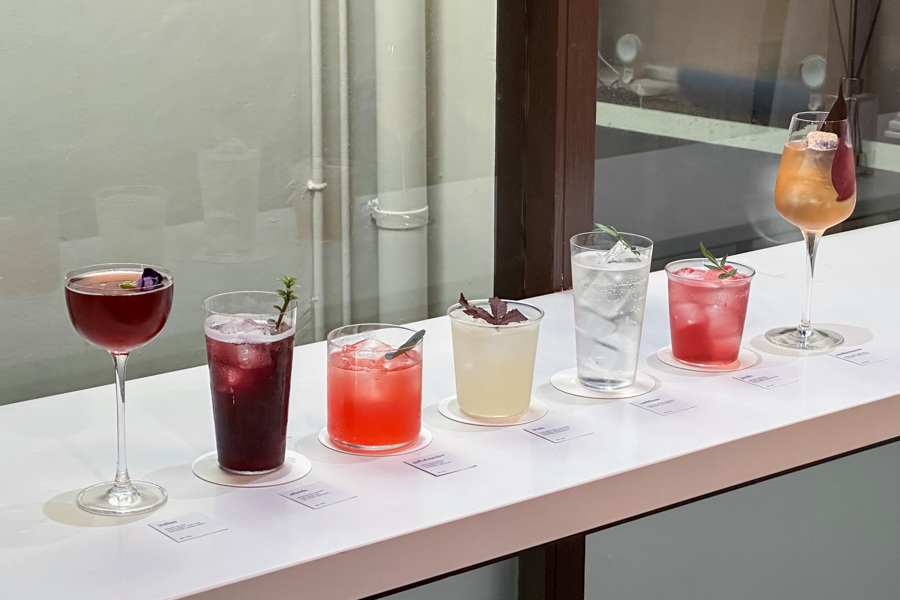 The cocktails were developed in collaboration with a local artisanal cocktail consultant, each inspired and named after the seven seas. The cocktails take cue from oceanic bodies like the Caribbean, Atlantic, and more, and are given unique twists.
Caribbean: a mix of rum, cedarwood, and vetiver, paired with a marigold leaf
Atlantic: a combination of sparkling sake, lavender, and merlot grape juice
Indian: Chinotto liqueur with spices like garam masala, allspice, sansho pepper, and jalapeno, finished with a splash of bark tonic
Mediterranean: sparkling wine with apple cider, with an olive brine and tomato water twist, topped with a sweet potato leaf
Pacific: elements of apple gin, perilla leaf, hibiscus, and ginger beer
Arctic: yuzu sake with green pea-infused horseradish vodka and elderflower tonic
Gulf of Mexico: a fusion of mezcal and Gentian liqueur with pink grapefruit tonic and a nasturtium leaf garnish
The cocktails are available from 7pm-11pm, Fridays to Sundays only.
Collaboration With Ooomahmee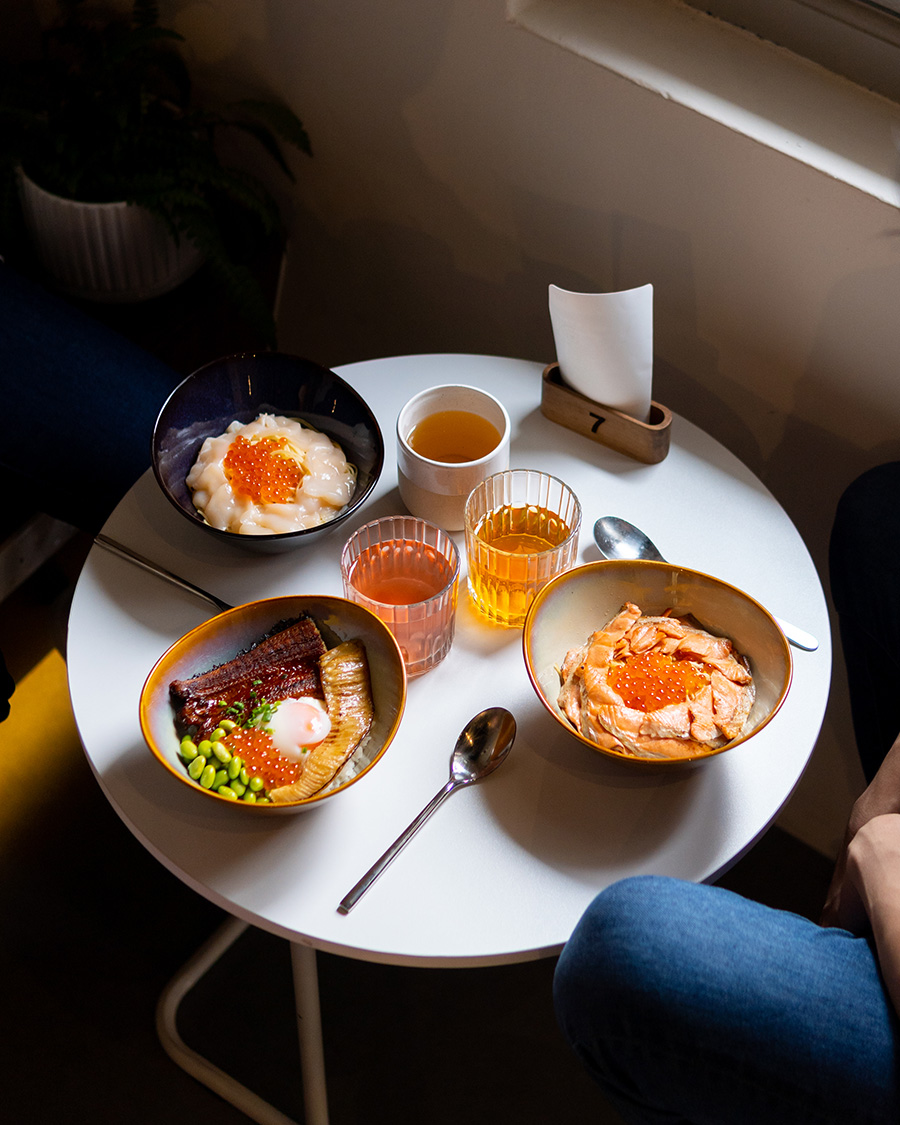 FiftyFive Coffee Bar is also collaborating with @ooomahmee to introduce four Japanese-inspired bowls that are available for lunch (Tues to Sat) and dinner (Fri-Sun) for a limited time.
The signature Ooomahmee ($30) features an appetizing mix of cold truffle oil capellini with Hokkaido hotate and ikura.
There's also the Unadon + Hirama Engawa ($30) which is a unique combination of grilled premium eel with torched flounder fin, topped with ikura over rice.
Chirashi-don lovers can opt for the Barachirashi ($22) which features a medley of cubed seafood such as trout, swordfish, and boiled octopus seasoned in a blend of ponzu shoyu, topped with tobiko and tamagoyaki. The rice used here is seasoned using three different kinds of vinegar, which makes it even moreish.
Lastly, there's the Yuzu Tori Don ($18) which features grilled yuzu soy marinated organic chicken thigh over a bed of rice.
FiftyFive Coffee Bar
55A Neil Road, Singapore 088892
Tues-Thurs, 9:55am-5:55pm, Fri-Sun, 9:55am-11pm, Closed on Mondays
*Follow MiddleClass.sg on Facebook, Instagram, and Telegram for more food, travel, and trending stories