It's rare to find handmade beehoon in Singapore, which is why Cheeky Bee Hoon in East Coast Road stands out! The restaurant features a menu of fully handmade Malaysian-inspired beehoon dishes that are sure to satisfy beehoon fans. 
Cheeky Bee Hoon Menu
The menu is simple with three mains and a selection of sides. There's their Cheeky Bee Hoon ($8.80), available both soup and dry; and the Cheeky Bee Hoon with Braised Pork ($8.80). 
The side menu has options like Mala Crispy Pork ($3.80), Braised Pork Belly ($4.80) and Fried Crab Dumplings ($4.80). 
Signature Cheeky Bee Hoon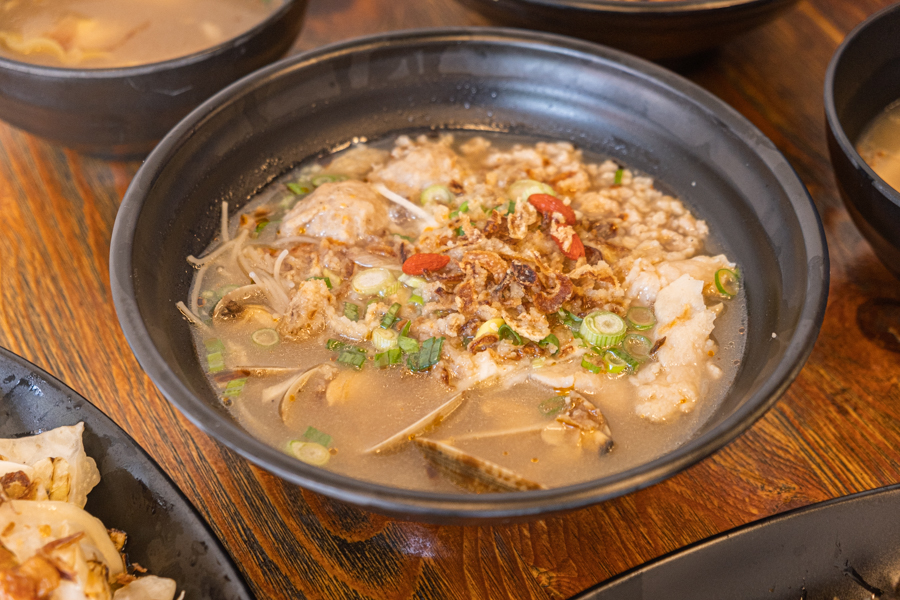 The Signature Cheeky Bee Hoon ($11.80) is an upgraded version of their regular Cheeky Bee Hoon with extra meatballs and minced pork. You can get it in a set ($13.80) with their Charcoal Youtiao. 
But the base iteration is already generous with their toppings – there were la la, fatty pork slices, cabbage and a lot of crispy pork lard. 

The star of the show is definitely the beehoon! They were the perfect texture, with a firm mouthfeel that was too hard or chewy. We could even taste a slight sweetness from the rice. 
The broth deserves a shout-out as well. It was robust and full of umami, plus a lot of wok hey. Chef Darwin Wong shared that the soup uses Sarawak pepper which provides a spicy but comforting flavour unique from regular black pepper. 
 The noodles soaked up the broth and made it super flavourful while still holding their shape! 
Cheeky Bee Hoon with Braised Pork

For those who prefer dry beehoon, try the Cheeky Bee Hoon with Braised Pork ($8.80).
 These noodles were different, with a much chewier texture that resembles glass noodles. They were tossed in a savoury sauce with lots of pork lard, which you already know makes everything taste 10x better.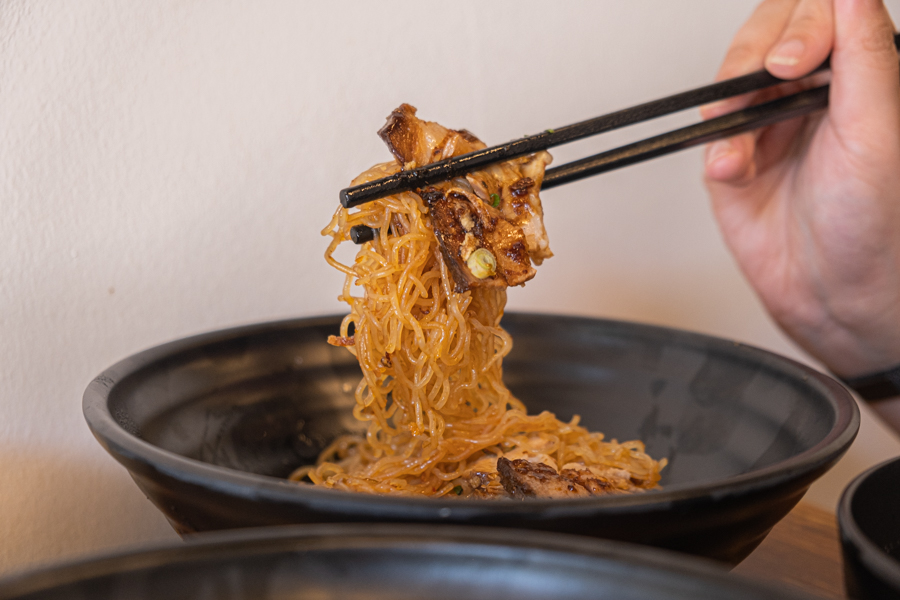 They were chewy but not hard and soaked up all the sauce, which made for a super satisfying bite. The braised pork was pretty good as well. The slices were tender and we could taste the flavour that had marinated into the meat! 
Crab Dumplings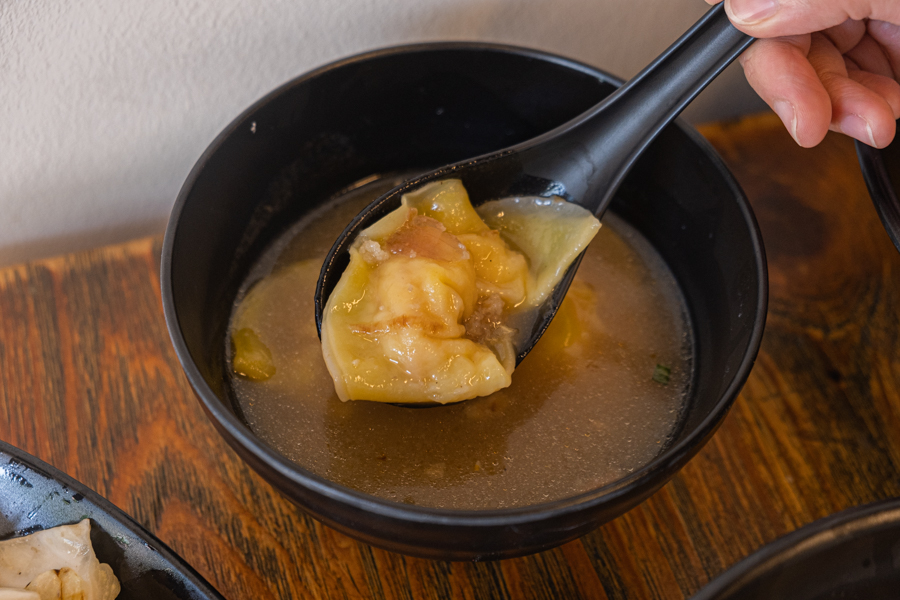 One of their signature sides are the Crab Dumplings ($4.80) available both soup and fried. 
They were quite generous in size and fillings! The dumplings were sweet and juicy with a pleasant seafood flavour from the fresh crab meat they use.
There were also bits of water chestnut which provided a nice crunch. We think this would be pretty nice fried too! 
Sides
For the sides, we tried the Stir-Fried Cabbage ($3.80) and Charcoal You Tiao with Otah ($4.80). 
The Stir-Fried Cabbage was crunchy and full of the smokey flavour from the wok! The best part? The pieces of crispy pork lard that garnished the vegetables (of course).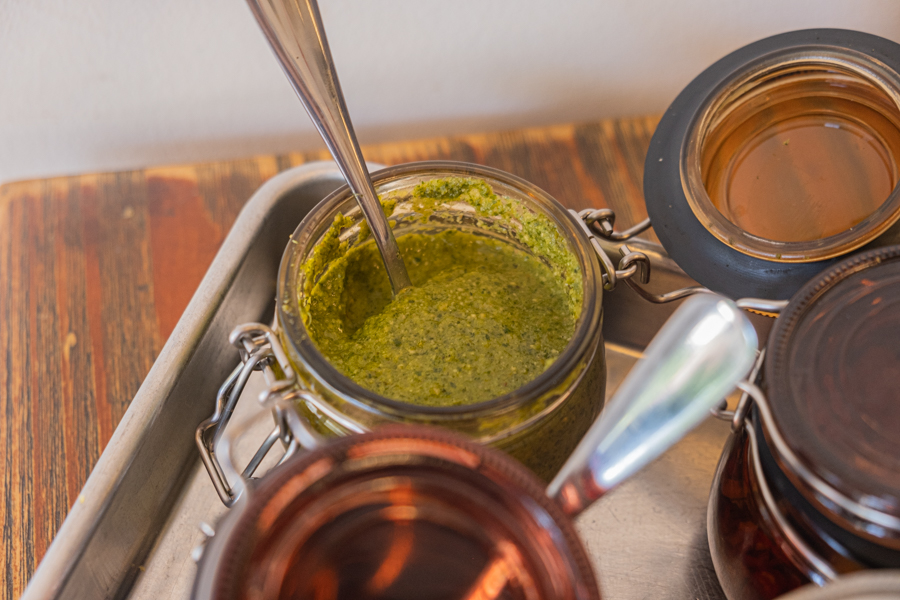 They also have a special housemade coriander and peanut sauce which paired well with the Charcoal You Tiao with Otah! 
The you tiao itself was crunchy and fragrant, and the otah filling had a nice fragrance from the spices and coconut milk. 
Handmade Beehoon In Singapore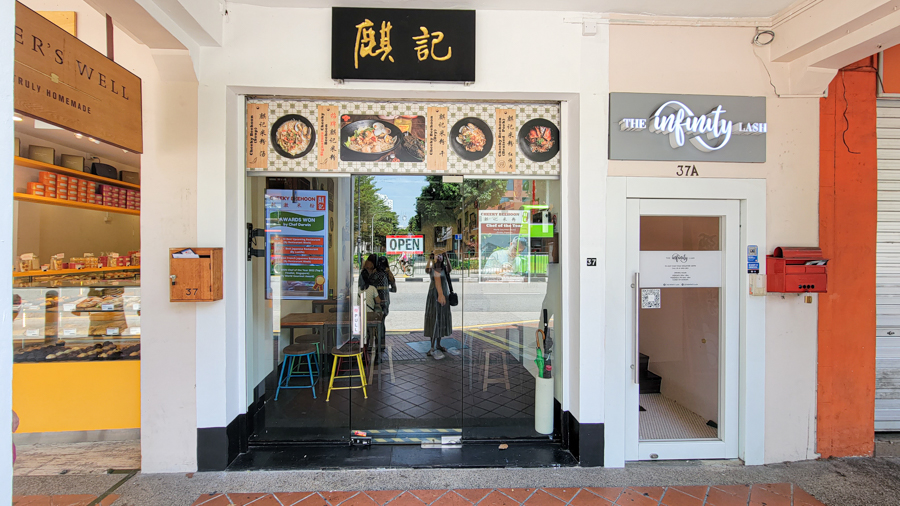 Cheeky Bee Hoon's offerings are a few of the more unique ones we have tried so far! The difference in the quality of their handmade beehoon is noticeable and we think it's highly worth a try. 
Cheeky Bee Hoon
37 E Coast Rd, Singapore 428755
Open daily: 10am-9pm
*Follow MiddleClass.sg on Facebook, Instagram, and Telegram for more food, travel, and trending stories