Can't go cafehopping in Korea? Don't worry! These Korean cafes in Singapore will make you feel like you're in Korea with their Korean-themed interior and aesthetics.
Korean Inspired Cafes in Singapore
Cafe Kreams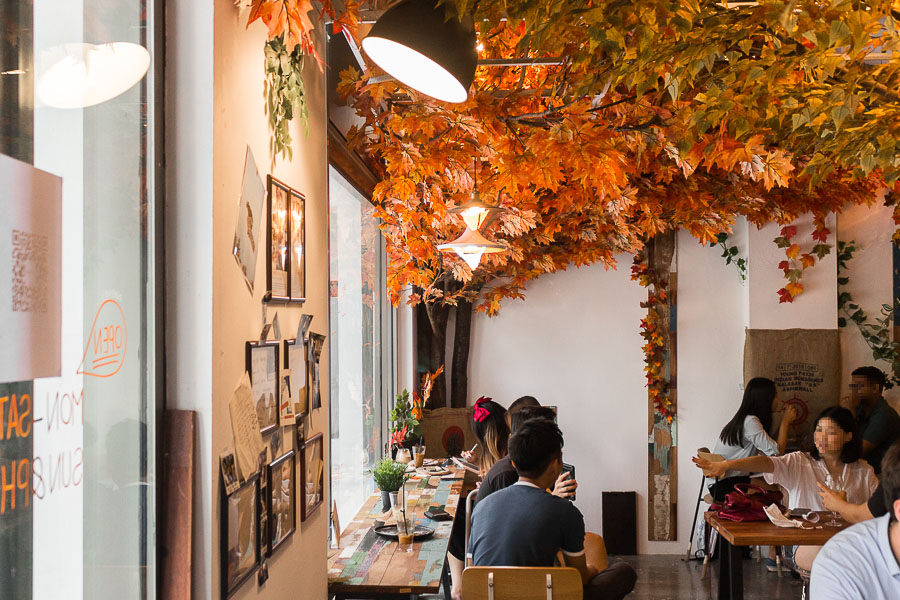 Kreams is an autumn-themed cafe over at Maxwell Chambers that screams Nami-seom and Seoul Forest. If you can't experience fall in Korea, a trip to Kreams is the best you can get in Singapore.
Covered in autumn foliage, the Korean cafe makes you feel like you're in Seoul during the peak of autumn. You can also munch on Korea-inspired bites like the Dalgona scone.
Glass Roasters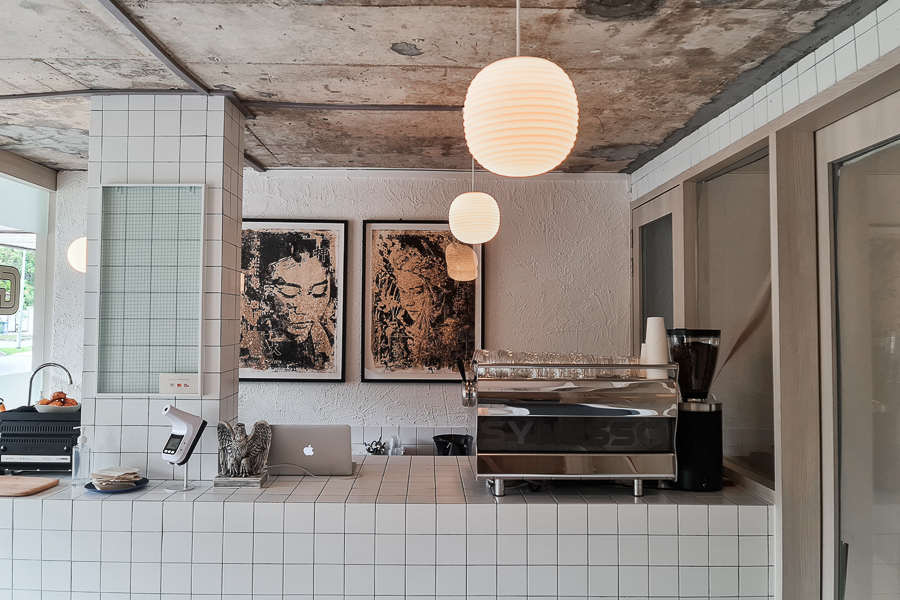 Hidden in the Faber Drive neighbourhood is Glass Roasters, a small cafe that reminds us of a Korean cafe you would find in the hipster Seongsu-dong.
With a raw, unpolished concrete ceiling that goes so well with their white-tiled interior, the place screams hipster and chic all at once. The cafe can only fit less than 10, but you'll be glad to know that there are more seats thanks to Gelatolabo which is literally a door away.
Equate Coffee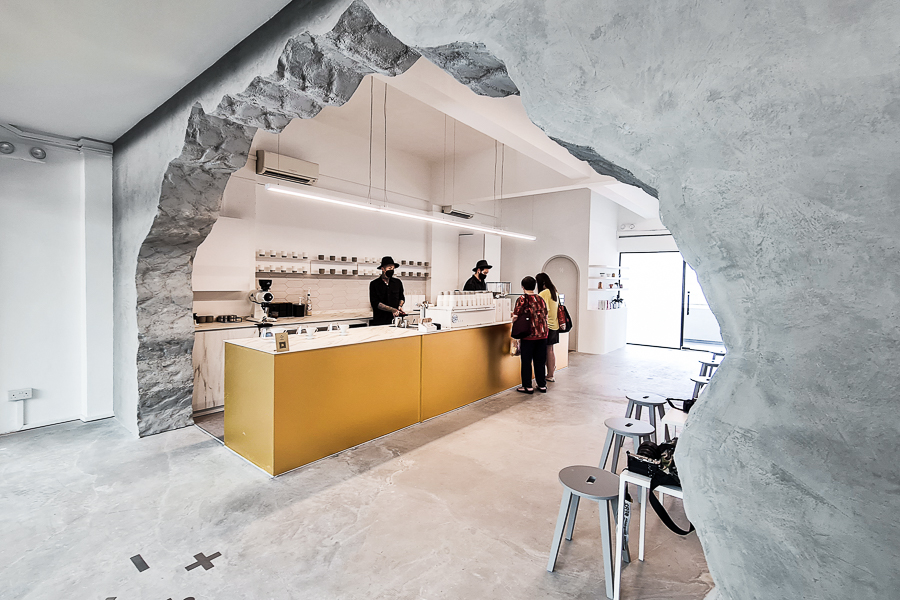 Speaking of raw, unpolished concrete aesthetics, Equate Coffee is also another cafe in Singapore that has incorporated that into its minimalistic interior.
In Korea, cafes may partially knock down a wall to create a rugged half-completed aesthetic. The one at Equate Coffee is a little more polished, with the "knocked-down wall" looking almost like a cave entrance.
Kong Cafe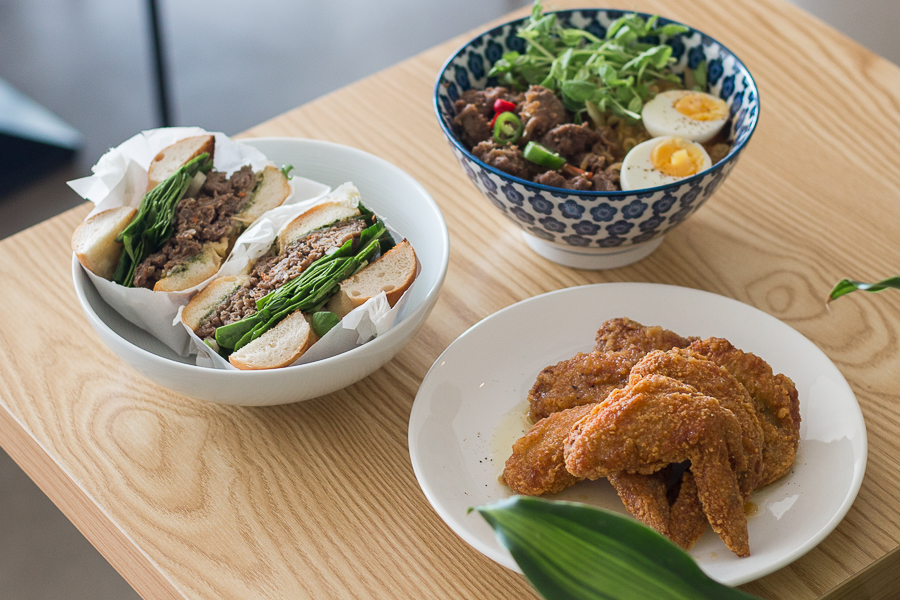 While Kong Cafe may not be as hipster as the cafes mentioned above, the place exudes a homely, neighbourhood Korean cafe kind of vibe.
The Korean fried chicken wings here are to die for! The crispiness, juiciness, and burst of flavours really took us on a journey.
Urban Table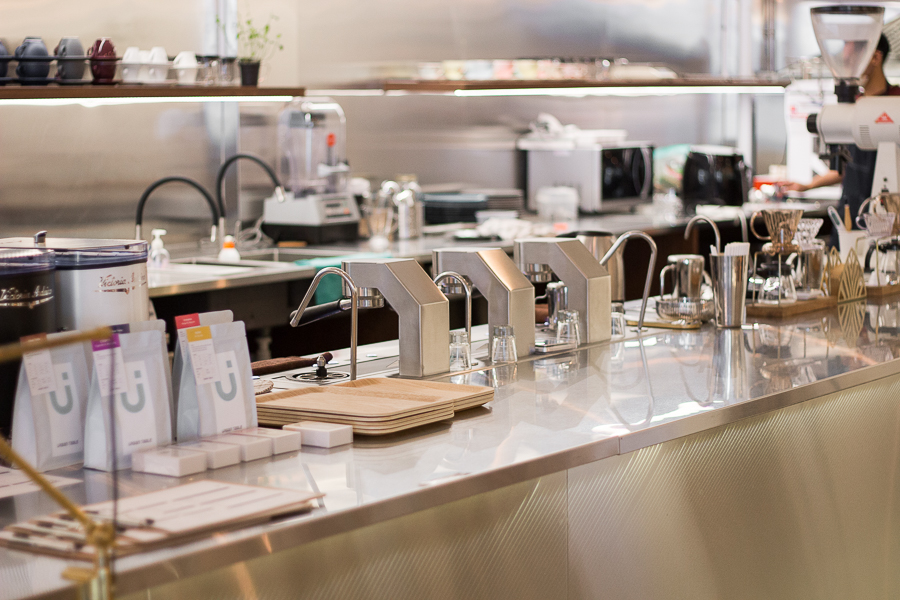 A Korean cafe in Singapore with a spacious interior and a gorgeous metallic coffee bar. If you told us this was in Myeongdong, we wouldn't even doubt you.
With a mix of Korean pop, R&B, and lesser-known K-Indie hits playing in Urban Table, you simply can't help but feel like you're in Seoul. Sit back, take a sip of your iced Americano, and enjoy the afternoon.
Coexist Coffee Co.
With its unique red & white interior and hidden location, Coexist Coffee Co reminds us of our cafehopping days in Korea. Enjoy a quick brunch, soak in the views with a cup of iced hojicha or choose from their unique range of filter coffee. With the cafe letting in lots of natural sunlight, all your photos would turn out great here!
DOUGH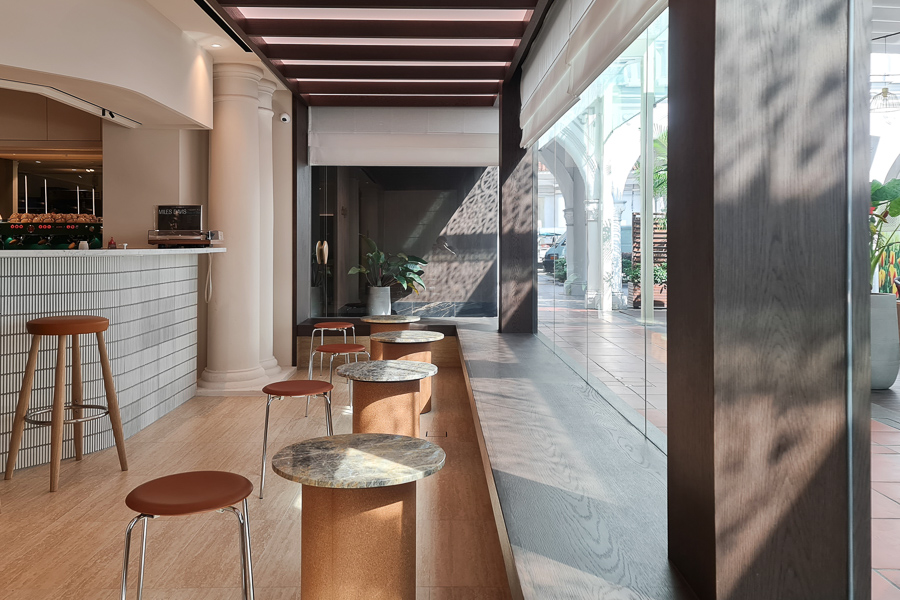 DOUGH is a Korean-inspired Bakery Cafe by the people behind Glyph Supply Co. The bakery cafe is located within CHIJMES and has a range of offerings from delectable bakes to brunch menu items. The concept is similar to what we experienced in Cafe Onion in Seoul, where you pick your bakes from a display counter.
82 Own
82 Own is a Korean-themed cafe over at The Cathay filled with white and rattan chairs that's currently a popular interior option for many cafes in Korea.
They have bingsu options here, a perfect dessert to have on a hot day. You can even get Korean street food such as corndogs and tteokbokki.
MeeTinG
Inspired by their travels to Korea, visiting coffee shops and wanted to start something on their own, Mikey, Timothy and Gabriel started MeeTinG, a hidden cafe within the Marymount industrial estate.
The branding for MeeTinG is definitely something commonly seen in Korea. From the stamped double cups to free coasters and stickers you can bring home, everything here screams Korea.
MeeTinG's location also reminds us of Cafe Onion in Seongsu-dong, which is surrounded by factories.
The cafe has stopped posting updates for a few months, hopefully they'll make a comeback soon!
Mylo's
This cafe in Gardens by the Bay is drenched in natural lighting, thanks to their floor-to-ceiling windows.
With an obstructed view of the greenery outside, we can't help but think of Cafe Smeltz. Sadly, the view outside Mylo's doesn't change according to the seasons.
However, this cafe is a nice change from the usual ones, and we can't help but feel like we're overseas.
The Amook
With a modern logo and branding, one might not know that The Amook sells fishcake directly imported from Korea.
One of the things we miss about Korea is the street food and The Amook is a great way to satisfy those cravings. Their eomuk (fish cake) sticks and tteokbokki really reminded us of the ones we had before in Busan.
Haeng Bok Cake Yo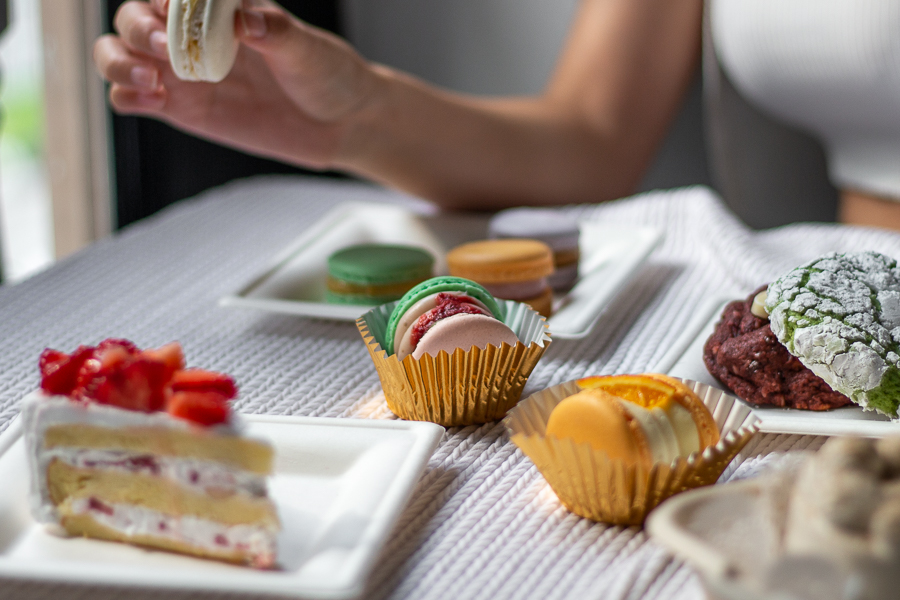 Haeng Bok Cake Yo is a takeaway dessert kiosk over at Kampung Bahru, with Korean-inspired items like Fatcarons! These macarons are huge and stuffed with lots of filling, perfect for anyone who loves desserts. They also have items like cookies, normal-sized macarons, and cakes.
Kreams Beer
After experience autumn in Kreams Cafe, head over to Kreams Beer to experience spring! Just imagine yourself sipping flavoured somaek under cherry blossoms and munching on some bar snacks.
If you've ever been to Korea, there's a popular chain called 만만코코로 (Manmankokoro) which is also decorated in cherry blossoms.
82 Place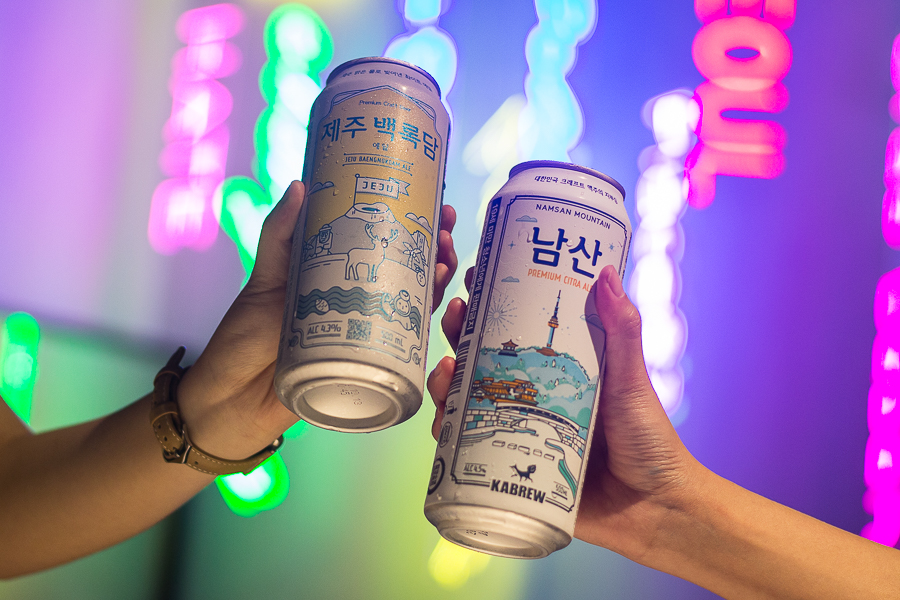 When the sun sets, 82 Place comes to life with neon lights, dimmed lighting, and purple hues. The place gives off a certain Euljiro pub vibe with its neon lights.
82 Place is a perfect place (pun intended) for you to experience Korean pub vibes with decorate-it-yourself wine glasses, popular Korean pub dishes, and a wide range of alcohol.
They serve Korean craft beer, soju, and even flavoured makgeolli.
Bonus: Pocha In A Forest
This pub located right beside 90 Minutes and 82 Place is where you can experience Pojangmacha vibes in Singapore! With the iconic red tent that you always see in Korean dramas, enjoy a quick bite to go with some ice-cold beer over at Pocha In A Forest.
Places That Feel Like Korea in Singapore
While a trip to Korea might not seem possible for now, you can head over to these Korean cafes and places in Singapore that will transport you to Korea within seconds. Choose from a list of hipster cafes or even Spring/Autumn-inspired places to satisfy your need to travel to Korea.
*Follow MiddleClass.sg on Facebook, Instagram, and Telegram for more food, travel, and trending stories!