Singapore is seeing an influx of aesthetic cafes recently and we are loving it. From the people behind Glyph Supply Co, DOUGH is a new bakery cafe that is attracting crowds over at CHIJMES.
Korean Inspired Bakery Cafe in Singapore
It's not every day you visit a cafe in Singapore, and go, "wow, the concept and aesthetic are really on par with Korean cafes." However, DOUGH has managed to do just that.
From the furniture, the layout of the cafe, to even the concept, it really reminded us of Korea. There were even people queuing up to enter the premises!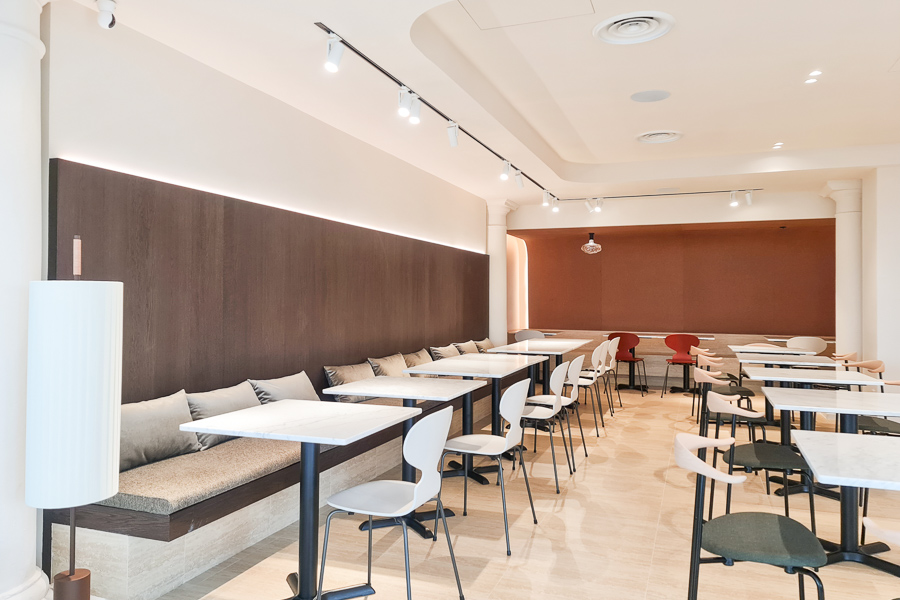 One thing that's definitely not like Korea is the number of tables and seats inside. It felt like they were trying to squeeze as many tables as they could into the space. Not the best place to gossip about people 😂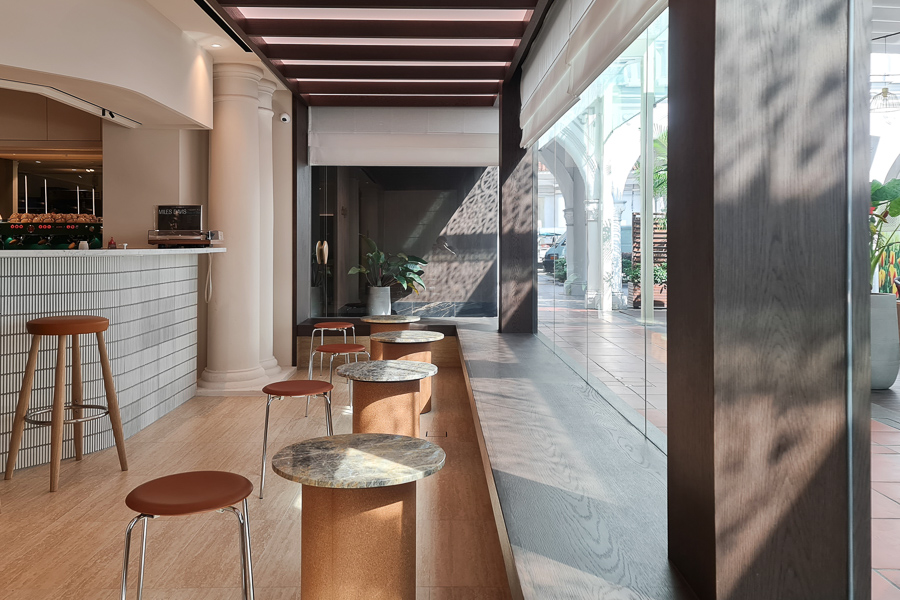 The window seats are probably the ones with the best spacing.
There's also an outdoor seating section if you don't mind Singapore weather.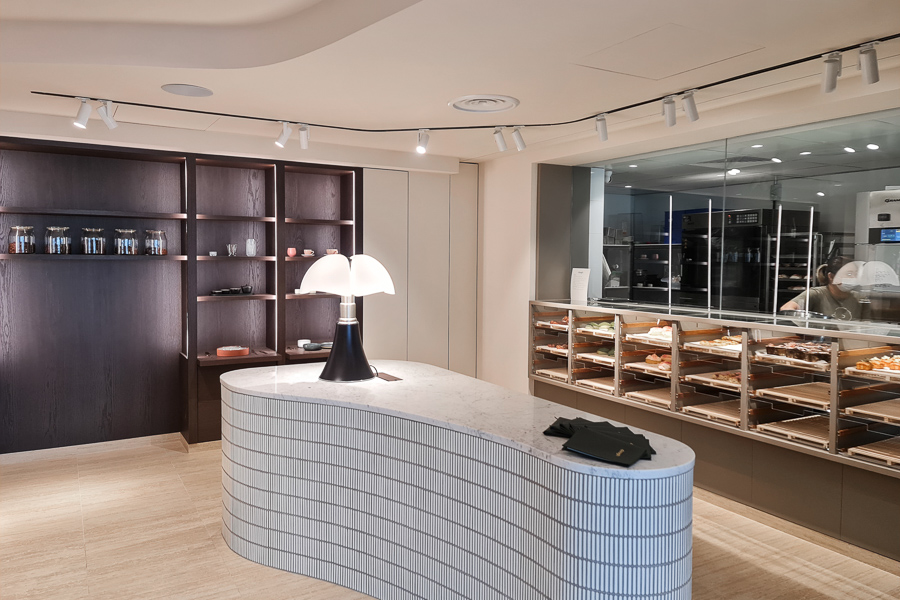 If you are visiting for the bakes, do note that it's self-serve, just like how a typical bakery works. Pick up your bakes and place any additional orders at the counter. A bit of Cafe Onion vibes, just that the bakes are displayed in drawers instead of a flat surface. We won't be surprised if we see a Pandoro here in the future!
DOUGH Cafe Menu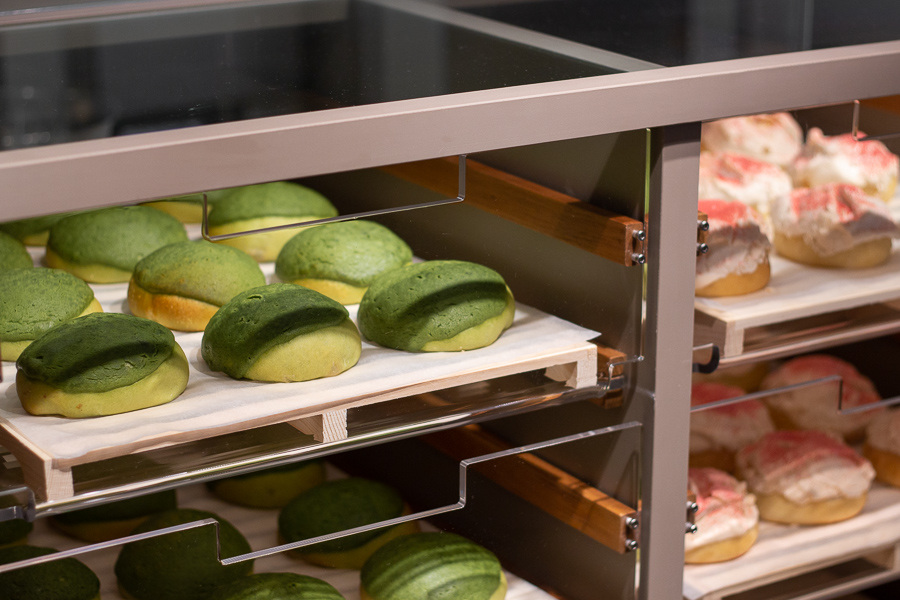 You can choose from an assortment of bakes such as the Matcha Mochi Bun ($5), Strawberry Brioche ($5), Apple Caramel Cake ($4.5) and more.
Besides the bakes, DOUGH also has mains such as Spicy Kimchi & Tomato Pasta ($22), Wagyu Burger ($26) and Breakfast Platter ($32).
For drinks, they do have an assortment of Filters ($9 – $13), Cold Brew, Teas, and Espresso-Based beverages. Oh, and they serve Kombucha as well!
Kouign Amann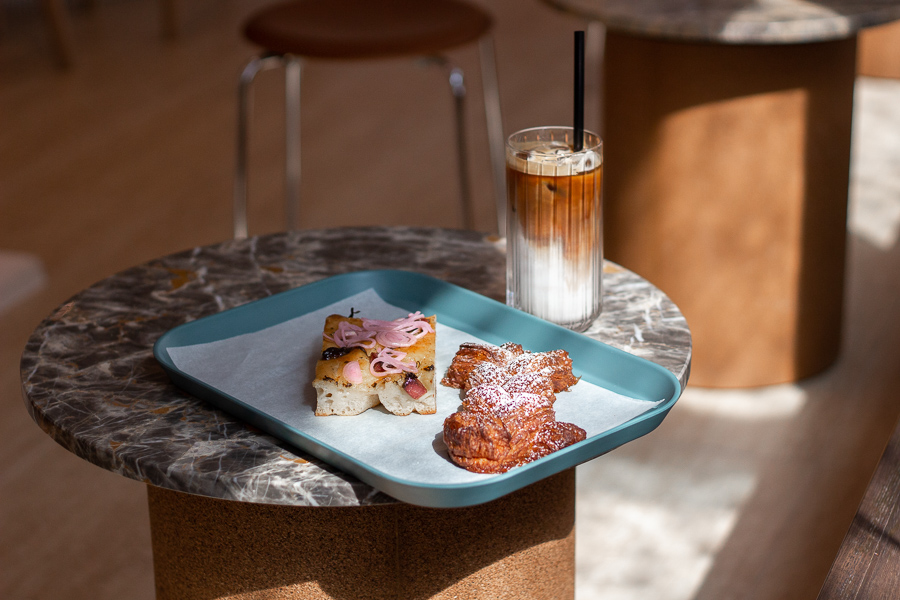 We took interest in the Kouign Amann ($5) mainly because of its shape. The one here at DOUGH adopted a braided pattern, away from the usual circular ones we see in bakeries.
The pastry had an almost caramelized bottom, which provided additional crunch to the flaky texture. There's also a pinch of sea salt on top of the pastry, which resulted in a combination of sweet, salty, and buttery explosion of flavors.
Smoked Duck Focaccia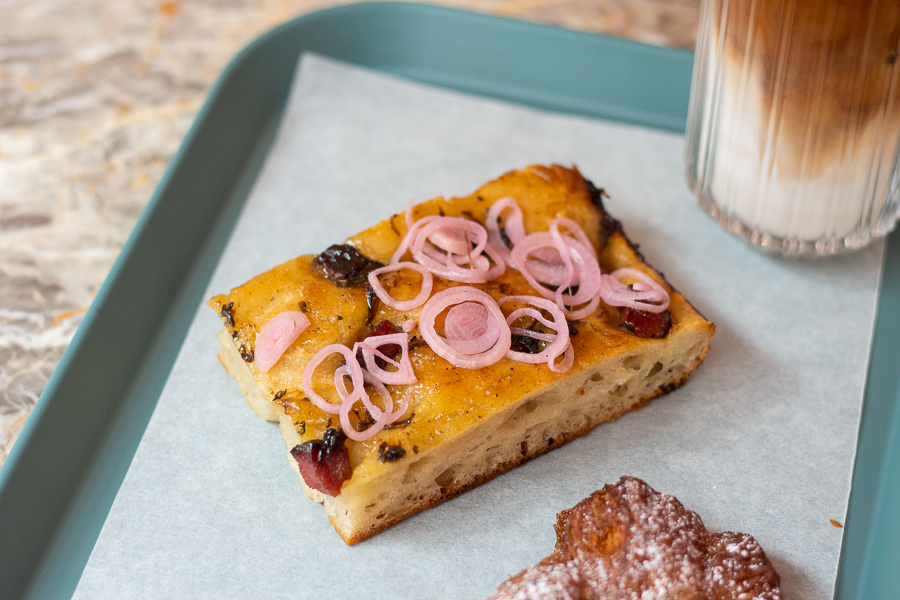 The Smoked Duck Focaccia ($6) sounded like something we had to try, with bits of house-smoked duck and a topping of house-picked onions.
While the house-pickled onions were a great move to cut through the greasiness, it was ultimately not enough as we found it a tad too oily.
Coffee-wise, we ordered the Iced White ($6) which had a nice balance of creaminess to wash everything down.
Bakery Cafe in CHIJMES
DOUGH certainly hit the mark on a lot of things. The beautiful interior, window seats that let in natural light – it's for sure that the cafe will see an influx of patrons over the next few months.
It's also without a doubt that DOUGH has become one of those cafes that remind us of Korea.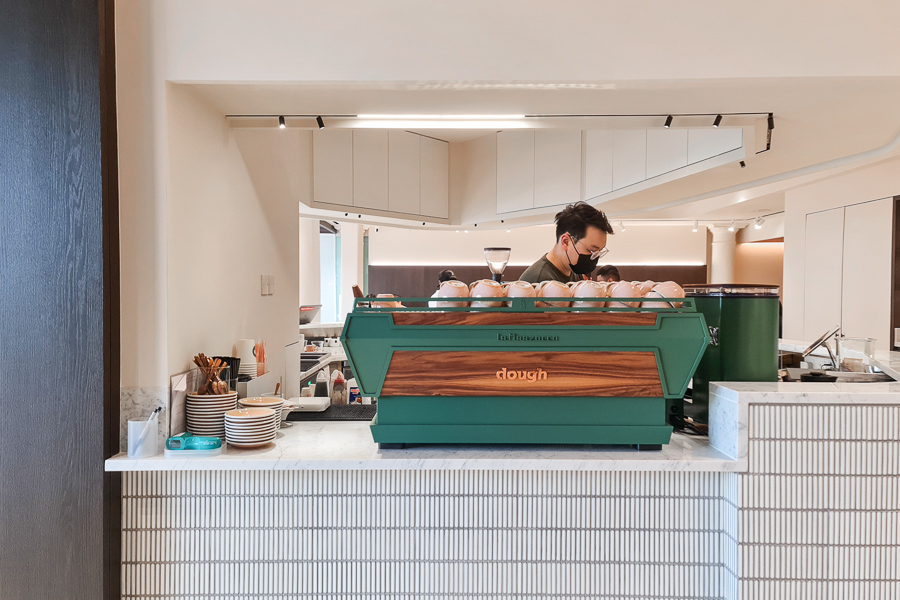 Make sure to come early as the cafe experiences quite a crowd.
DOUGH
30 Victoria Street, #01-30, Singapore 187996
Tues-Sun, 10am-6pm. Closed on Mondays.
*This is an independent review by MiddleClass.sg
*Follow MiddleClass.sg on Facebook, Instagram and Telegram for more food, travel and trending stories!