82 Place is a brand-new concept from the +82 PlusEightTwo line of cafes. They previously launched places such as 82 Bunsik in Ang Mo Kio and 82 Own in Cathay. The latest one is 82 Place, a Korean casual pub over at Rendezvous Hotel.
It utilizes the same area as +82 PlusEightTwo. However, the cafe adopts a completely different image at night, with neon lights and purple hues.
82 Place: Korean Casual Pub in Dhoby Ghaut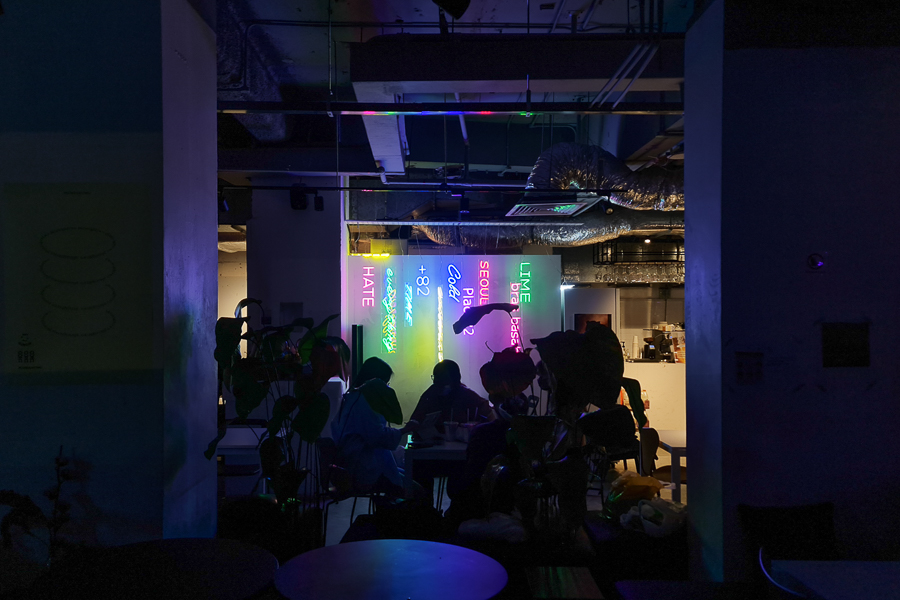 The idea of a cafe turning into a pub at night is not new, especially in Korea. Even the vintage cafe used for the filming of Refund Sisters has a completely different vibe at night.
82 Place seems like a great place for people to experience some Korean pub vibes, with its wide selection of beers, soju and makgeolli.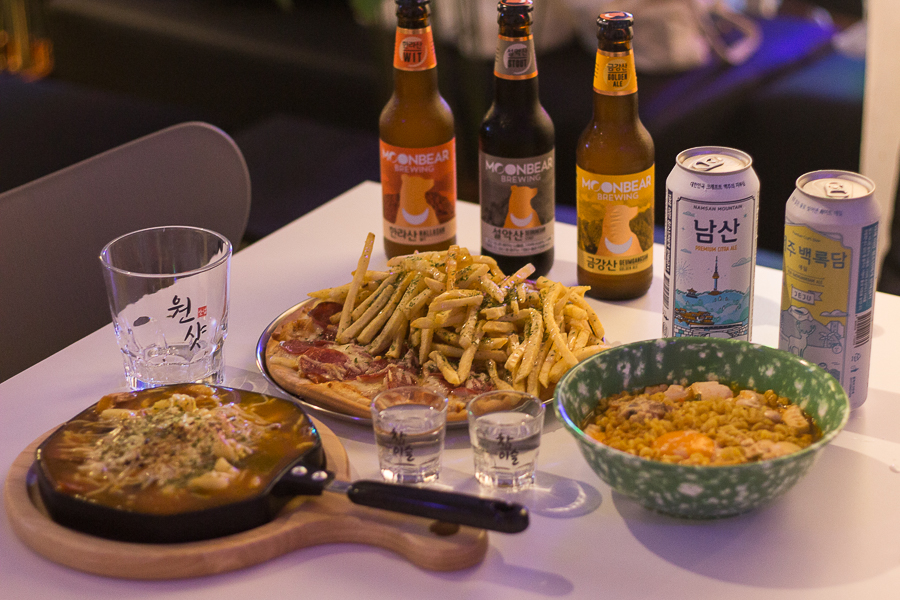 Menu At 82 Place
The menu consists of items that go great with alcohol, such as their 82 Platter ($32) that comes with Korean sweet & sour chicken, fries, chips and salad.
They also sell an iconic Korean food combo here, the Jjapaguri Ramyeon ($13) as well as Bibim Ramyeon with Fried Dumplings ($13).
Here's what we tried:
Honeycomb Cheese Shrimp
The Honeycomb Cheese Shrimp ($24) is a dish is made up of rice cakes and shrimps served in an interesting hotplate. It kind of looked like those used to make Takoyaki.
Pieces of rice cake and shrimps were cooked in a spicy-sweet sauce and topped with a generous amount of mozzarella cheese. This was definitely a dish that would go well with soju.
We especially loved how they torched the cheese, which gave it a nice smokey flavour that went well with the shrimps and rice cakes.
Half/Half Pizza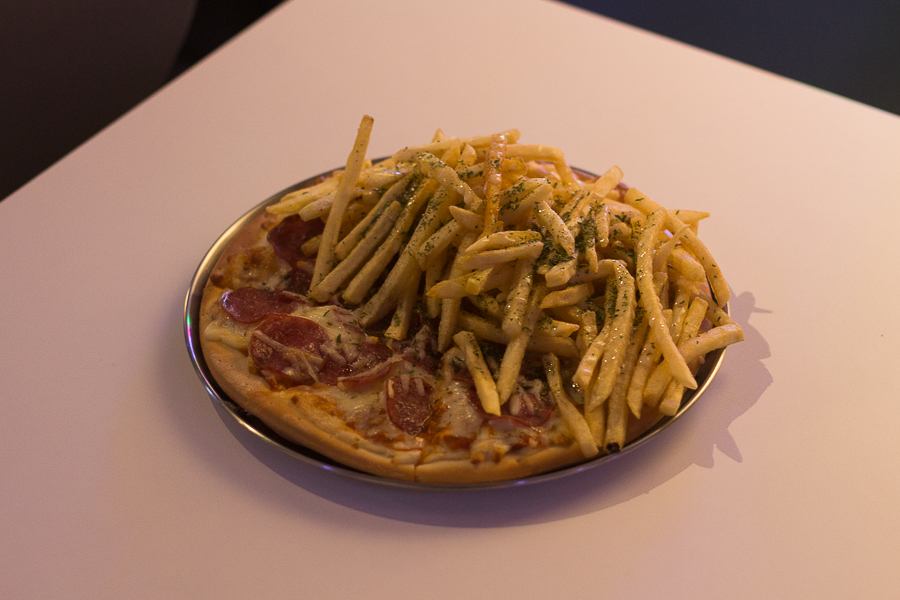 The Half/Half Pizza ($19) is essentially half a pepperoni pizza and half a pizza topped with a generous portion of fries. The surprise twist? The fries are drizzled with condensed milk.
This combination is popular in Korea and can be found in pubs or pizzerias in places like Yeonnam-dong. Now you can experience it in Singapore too!
Who would've thought that condensed milk would go well with fries! At this point, we're convinced that condensed milk tastes good with anything.
We personally feel that this dish goes well with their beers, but you can try it out with makgeolli as well.
Soft Tofu Korean Ramyeon
Ramyeon is a great dish to have when you're drinking, especially in Korea. After a spoonful of warm, spicy ramyeon soup, the taste makes you go back for another shot of soju.
The Soft Tofu Ramyeon ($10) had chunks of tofu in it and had a nice level of spiciness. There's nothing really special about this, but for some reason, ramyeon always tastes better when someone else makes it for you.
Drinks at 82 Place
MoonBear Brewing Beers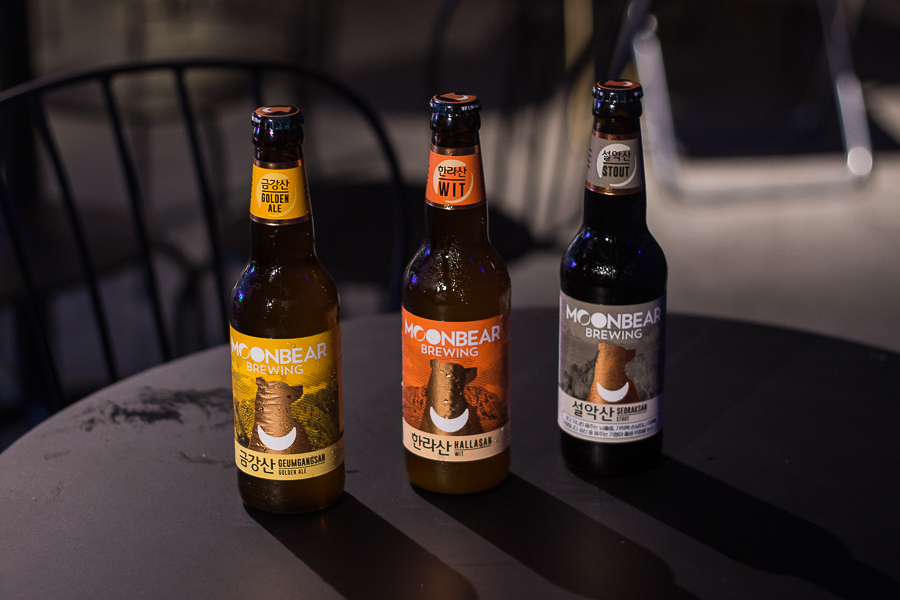 Coming from Korea's pristine East Coast, MoonBear Brewing beers are made using soft, pure bore water sourced from a 200m deep granite rock aquifer located in the Taebaek Mountain Range.
Their beers are named after iconic mountains in Korea:
Geumgangsan: A golden ale with floral and citrus aromas and a characteristic dry finish
Hallasan: A mix of fruity aromas with hints of clove and spice, followed by a refreshing tartness
Baeksudan: Indian Pale Ale with an aromatic burst of tropical and citrus fruit hops
Seoraksan: A stout with earthy notes, accented with mint and chocolate, balanced with the bitterness of coffee and roasted barley
KABREW Beers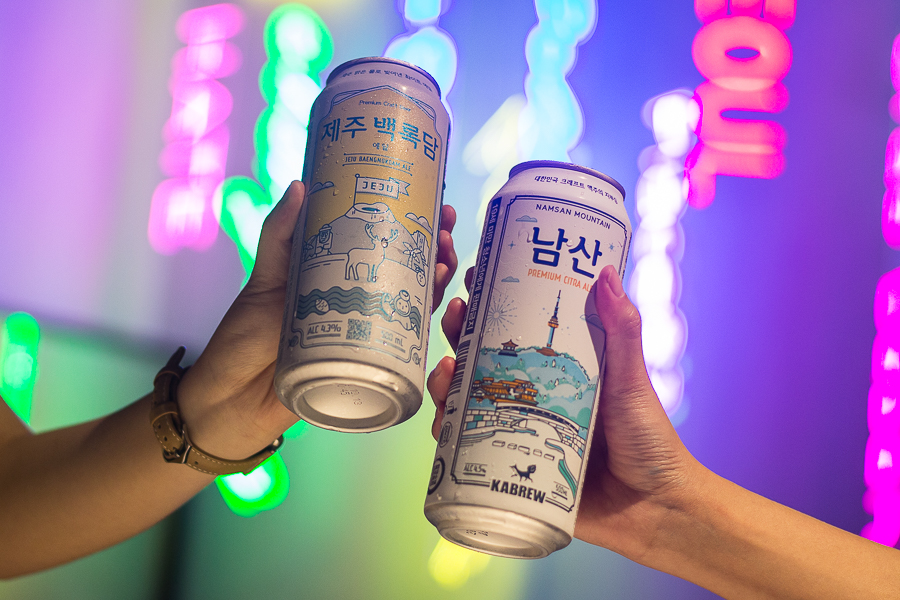 Known as one of the best craft beer breweries in Korea, the company boasts know-how of brewing craft beers for more than 15 years. Their brewery is also located in Cheongpyeong, surrounded by fresh air, mountains and lakes.
Some of their beers are named after iconic places in South Korea, such as:
Namsan Mountain: A premium Citra ale with citrus flavours
Gyeongbukgung: Royal Pride I.P.A with rich aroma hops and a touch of lotus powder
They also have beers from Jeju named after places such as Seongsan Ilchubong as well as sojus, flavoured makgeollis and their own draft beer.
DIY Wine Glasses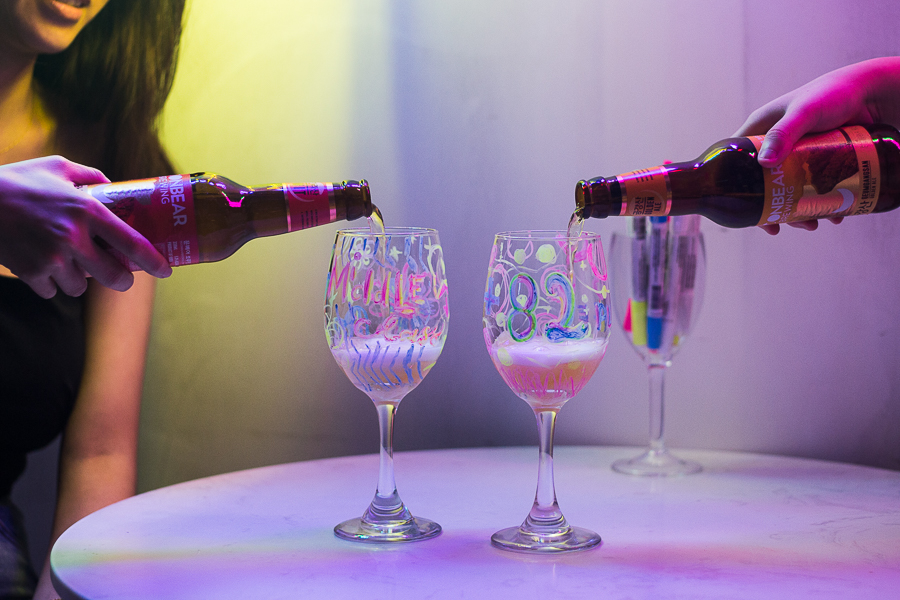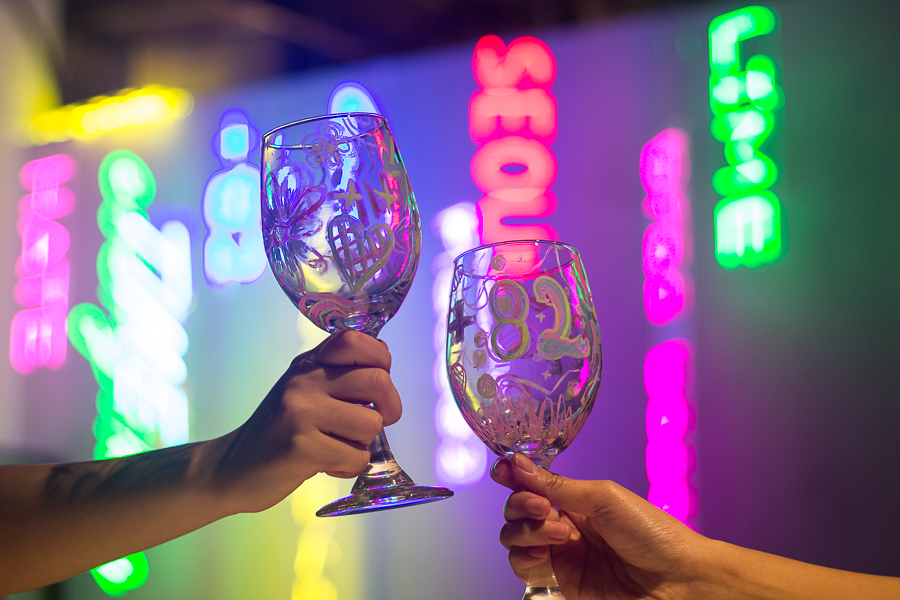 Instead of the usual beer mugs, 82 Place offers customers wine glasses that you can decorate using the provided chalk markers.
Don't worry if you're drinking soju, they do provide soju shot glasses.
There's also a very special shot glass that fits exactly one bottle of soju. If you have a friend that's really good at drinking, you can ask him/her to one-shot the entire thing.
New Place Near Dhoby Ghaut For Drinking Sessions
Looks like 82 Place is going to be the next hot place for Korean-inspired drinking sessions. With an array of Korean side dishes to go with your choice of alcohol, as well as instagrammable neon lights, you'll find yourself in Korea after your first shot!
82 Place is open from 10am to 10pm, but we recommend coming after the sun sets for the best vibes.
82 Place
Rendezvous Gallery, #01-02 Bras Basah Rd, Singapore 189559
Mon-Sun, 10am-10pm
*Follow MiddleClass.sg on Facebook, Instagram and Telegram for more food, travel and trending stories! Thank you 82 Place for the invite.