Good news to all westies, there's a new and really pretty looking cafe in the west! Coexist Coffee Co is located in between Bukit Batok and Hillview, in an area filled with industrial buildings and warehouses.
The last time we found ourselves visiting a cafe hidden within an industrial/warehouse building was when we popped by MeeTinG.
Coexist Coffee Co.
The cafe is located on the rooftop of Hillview Building, surrounded by warehouses, greenery, and a view of Little Guilin (see if you can spot it when you're there!)
The owners come from different backgrounds and thought that food and drinks were the best way to get people to come together (just like how they came together) – which is why the place is called Coexist.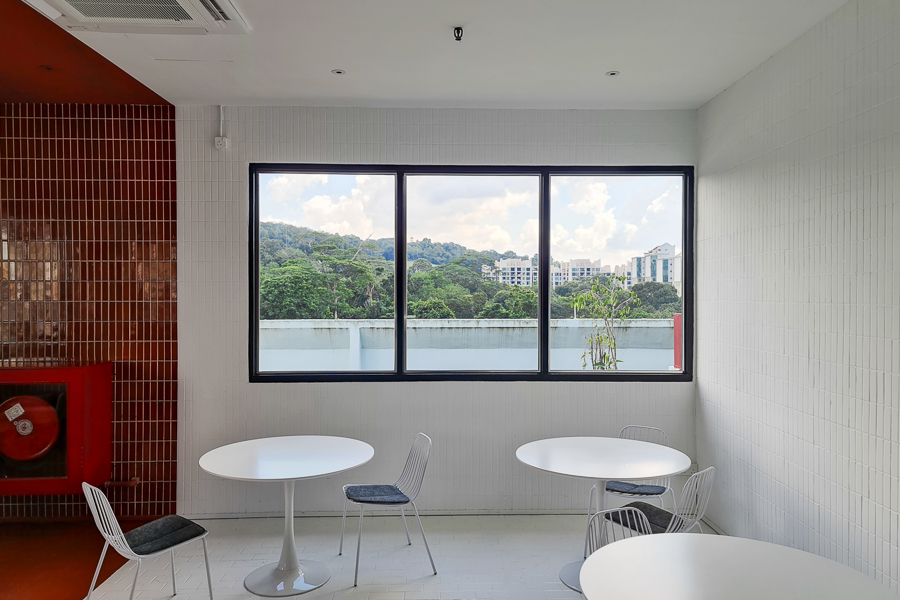 Stepping into Coexist Cafe, you'll probably notice the space being split clearly into two sections, red and white. Very aesthetic.
A fun story, before Coexist Coffee Co. came to be, the place used to be the building's canteen. The red tiles that play a huge part in Coexist Coffee's interior were originally from the canteen!
The huge table in the middle of the cafe is also a pretty interesting sight, with no additional leg support.
Coffee at Coexist Coffee Co.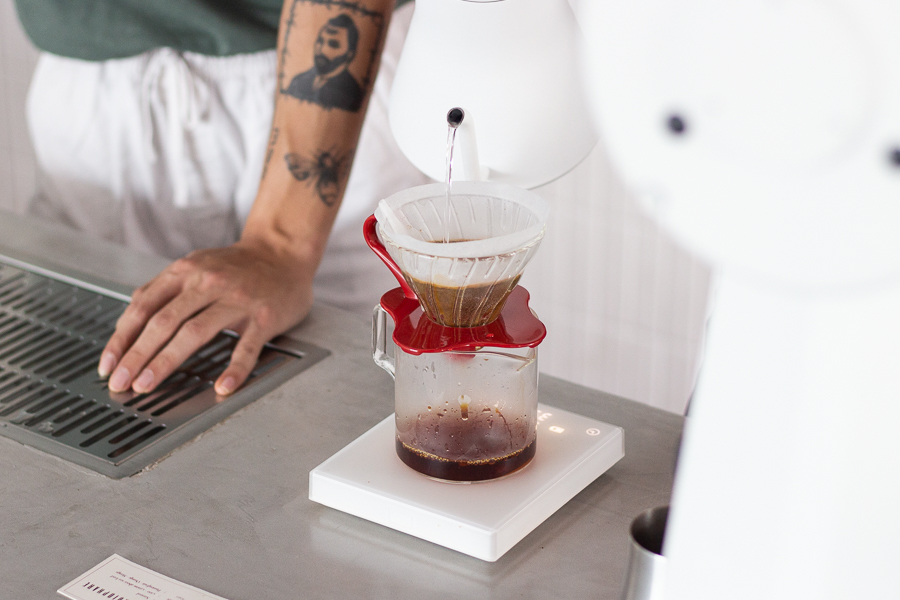 The cafe serves espresso-based drinks as well as filter coffee. Coexist Cafe uses beans that are self-sourced and self-roasted. The cafe hopes to serve coffee using more uncommon beans, so you can expect beans from Rwanda and Indonesia.
For their espresso-based milk drinks, they use a blend called 'First Light', which is a blend of Indonesian and Columbian beans. Instead of an intense flavour, you can expect sweet, mellow flavours.
A 'Nights Out' blend comprising of Papua New Guinea, Guatemala and Columbia beans is used for their espresso-based blacks. You can expect more complexity and more body.
As for Filter, they are currently serving a Guatemala Arayaza Vinoso ($9) and a Sunda Radiophare ($11). We had a chance to try the Sunda Radiophare, which had notes of passionfruit, orange, and mango.
Menu at Coexist Coffee Co.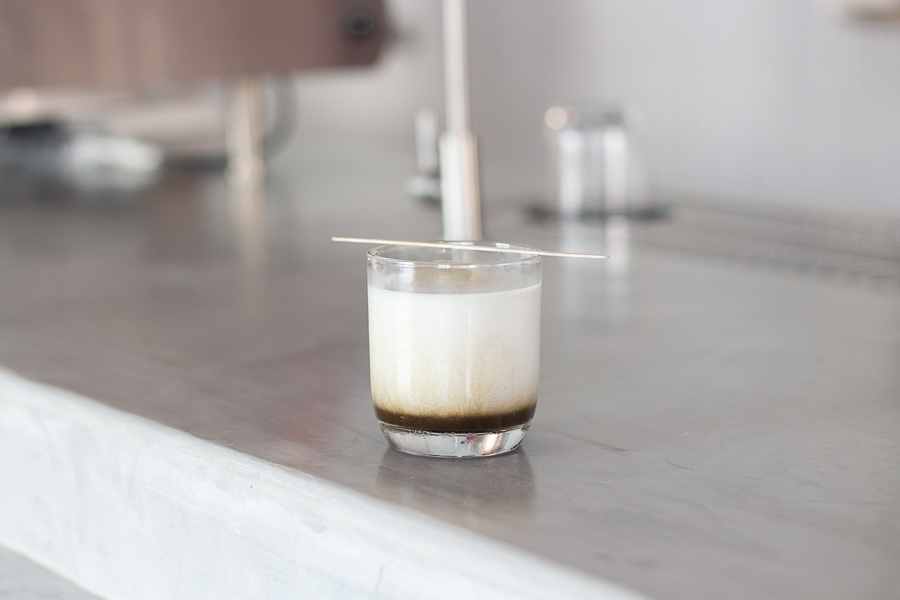 Apart from coffee, Coexist Coffee Co. also serves tea, kombucha and cold-pressed juices. When we were served the Iced Houjicha ($6), it looked pretty unassuming at first. Judging from the layers, we expected the drink to be overly milky, but it turned out to be the opposite.
The milk did not overpower the roasted flavours of the tea but complemented it instead.
Coexist Breakfast
A breakfast platter is present in most cafes and Coexist is no exception either. The Coexist Breakfast ($22) comes with a strip of thick bacon, sausage, herbed mushrooms, hand-cut potatoes, sourdough toast and eggs.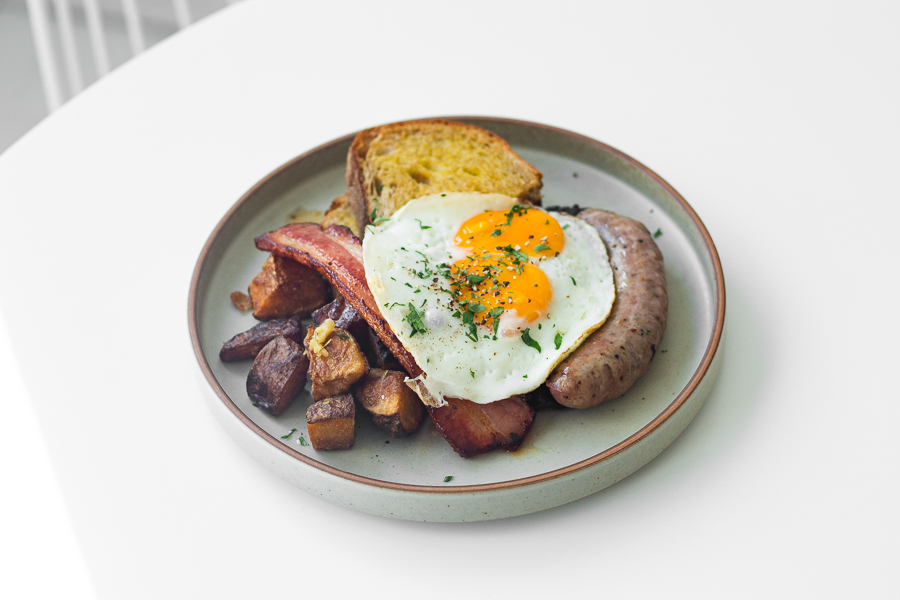 You can choose from Scrambled, Sunny-side Up or Sous Vide.
The item that stood out the most was the side of hand-cut potatoes which were crispy on the outside and soft on the inside.
Chilli Crab Shakshuka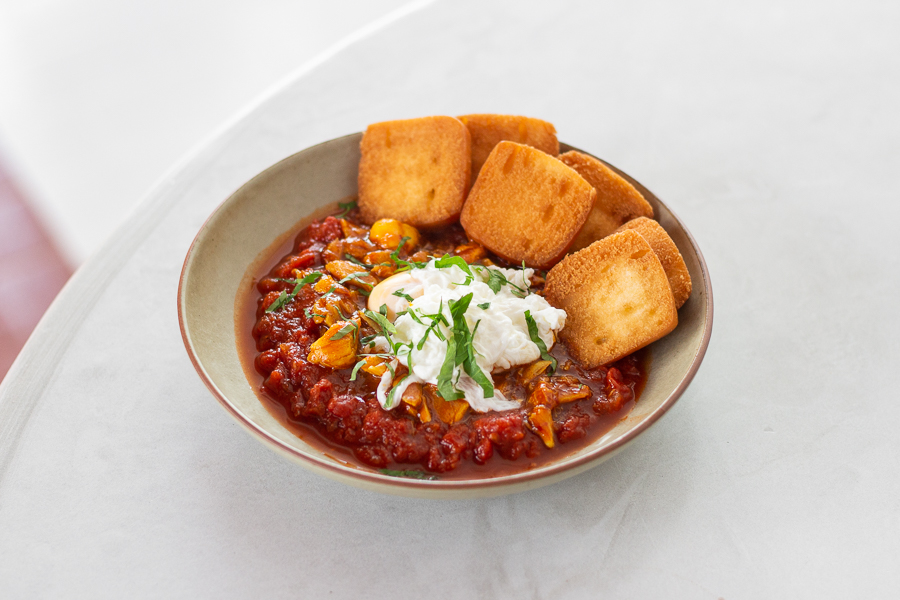 One of the cafe's hot favourites at the moment is the Chilli Crab Shakshuka ($16). If you're someone who loves dipping mantou into chilli crab sauce, you'll probably enjoy Coexist Coffee's local take on the Middle Eastern dish.
The dish comes with deep-fried toast (which reminds us of Mantou) that you can dip into the sauce, made using a tomato base and chilli crab sauce.
It's also topped with a poached egg. Great for sharing!
Rendang Wagyu Beef Burger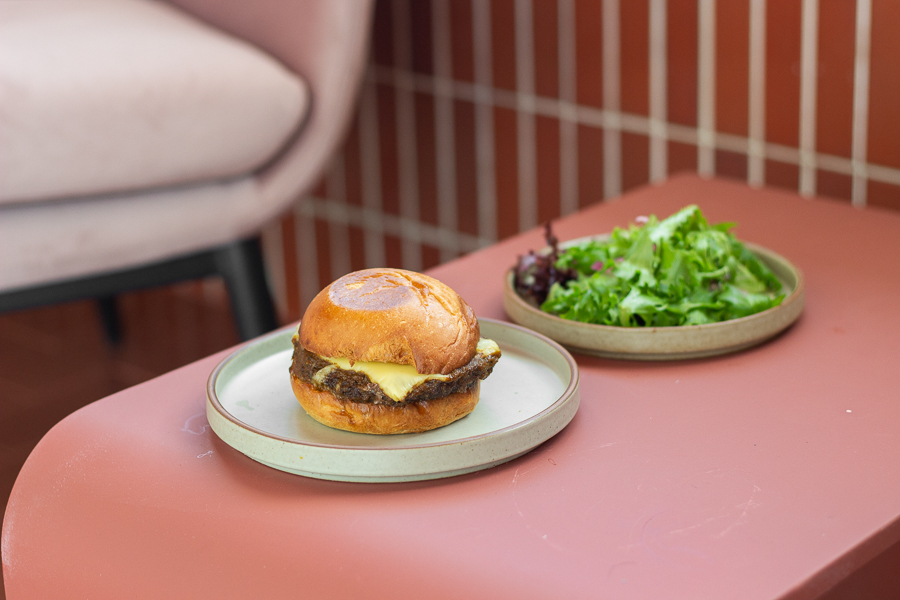 The Rendang Wagyu Beef Burger ($22) had a perfectly cooked patty with a pretty intense rendang sauce. The dish was supposed to come with fries, however, the owners thought it would be too heavy, so it came with a side salad instead.
The side salad is tossed with some lime juice and mustard seed dressing. It also comes with some of their own self-pickled onions. One bite of the burger, and another bite of the salad to refresh the palate.
Beautiful Cafe In The West of Singapore
We sent a few photos of Coexist Coffee Co. to some of our friends, and they all didn't believe that this was in Singapore. The cafe's interior, coupled with its location reminded us of our cafehopping days in Korea.
The place has lots of sunlight, and we found ourselves staring out of the window for quite some time.
Hopefully, in the slight future, there'll be an outdoor seating area like Cafe Onion in Seongsu.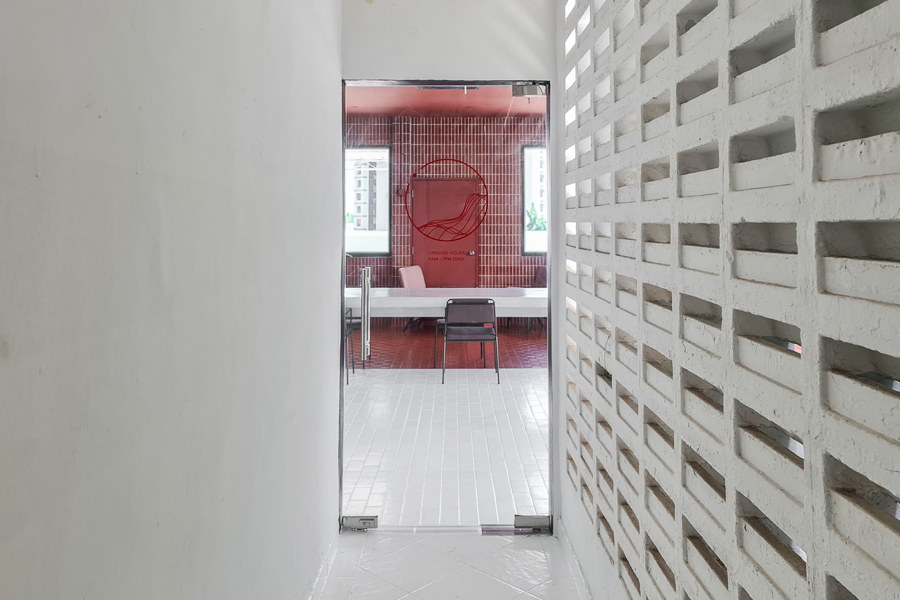 From 29th June to 9th July 2021, Coexist Cafe will be offering 10% off on all purchases.
How To Go To Coexist Coffee Co.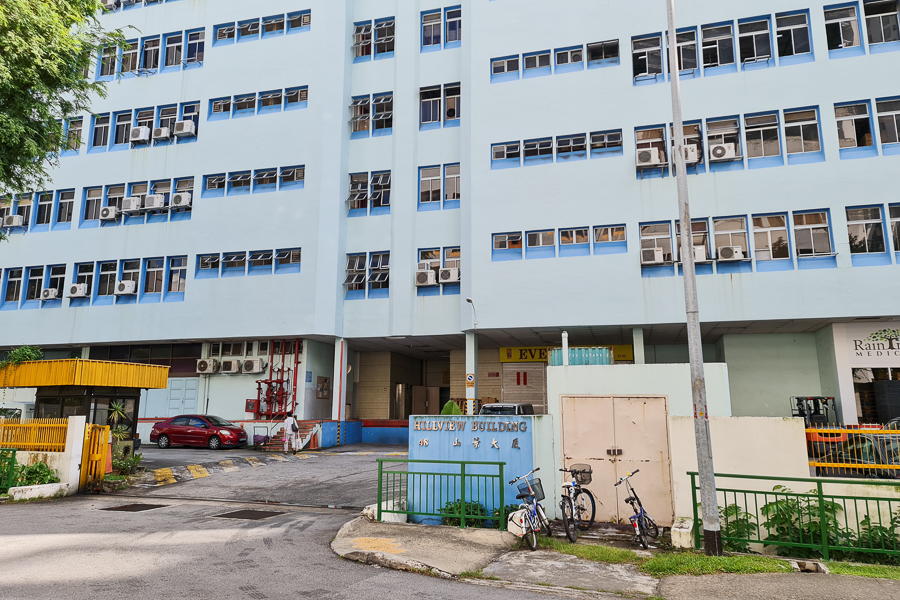 The cafe is located on the 8th floor of Hillview Building. You will need to take the elevator to the 7th floor and climb the stairs up to the 8th floor.
The nearest bus stop is 'Opp The Petals Condo' or 'The Petals Condo' and do note that there's a very slight slope when walking to the cafe.
Coexist Coffee Co.
48 Hillview Ter, #08-00, 669269
Mon-Sun, 9am-6pm
*Follow MiddleClass.sg on Facebook, Instagram and Telegram for more food, travel, and trending stories!