Since we can't travel right now, visiting places that reminds us of overseas will help with all the wanderlust. There's a new dessert place, AROUND Cafe, in Tampines serving waffles, ice cream and bubble tea!
Overseas Vibes All Around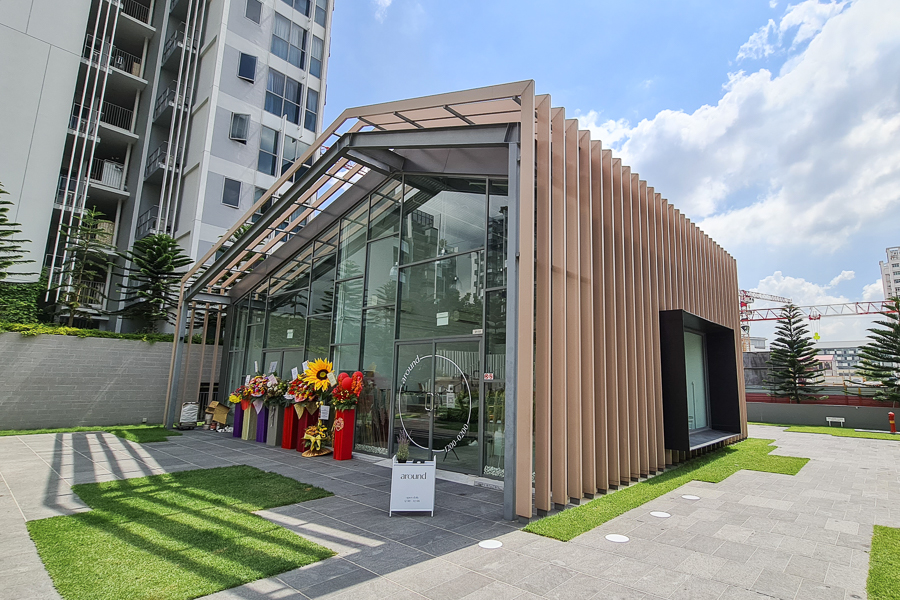 When we first came across AROUND Cafe, we were drawn in by the beautiful 'glasshouse' exterior that reminded us of certain cafes overseas, such as Palladium Cafe in JB, or even certain cafes located in the outskirts of Seoul.
Travelling to Around Cafe in Tampines also felt like we were going overseas since it was located in a rather new neighbourhood.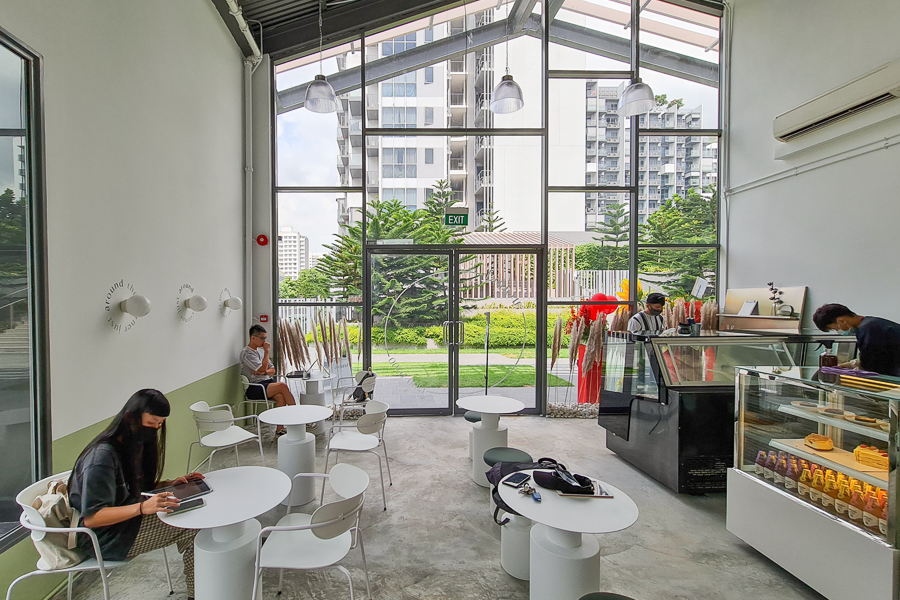 With a predominantly white interior and a splash of green, the cafe gives off a very minimalistic, cosy vibe. The high ceilings made the space feel larger, almost like a warehouse cafe.
Too bad music isn't allowed during this period of dining-in, if not the ambience of the place would have been more alive.
Menu at AROUND Tampines
The ice-cream cafe has waffles, cakes, and even acai bowls. They sell coffee, mocktails and even bubble tea!
Waffle w Two Rounds
We went for the waffles with two scoops of ice cream ($14.9) and decided on a scoop of Peanut Butter & Jam and a scoop of Speculoos.
Other more interesting flavours included Yakult Oreo and Cereal Milk.
Perhaps one thing the ice-cream cafe could do would be to indicate which are the premium flavours since it requires an additional $1 top-up.
You can choose from either Maple Syrup or Nutella topping for the waffles and we went with the former. It came with drizzles of maple syrup, a sprinkle of powdered sugar and lots of lotus biscuit crumbles.
The waffle tasted great, with crispy textures on the outside while soft and fluffy on the inside.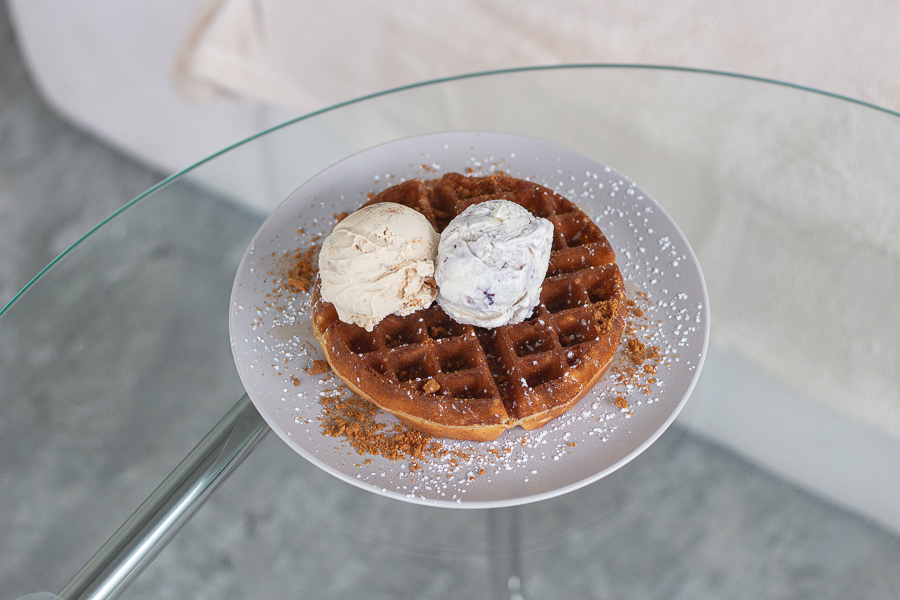 Peanut Butter & Jam
We didn't expect the peanut butter flavour to be this prominent based on the colour of the scoop. However, the peanut butter flavours really stood out, almost overpowering the blueberry jam.
Speculoos
The Speculoos flavour tasted similar to what we had in other ice-cream outlets, but the lotus biscuit crumbs served with the waffle really helped add a crunchy texture.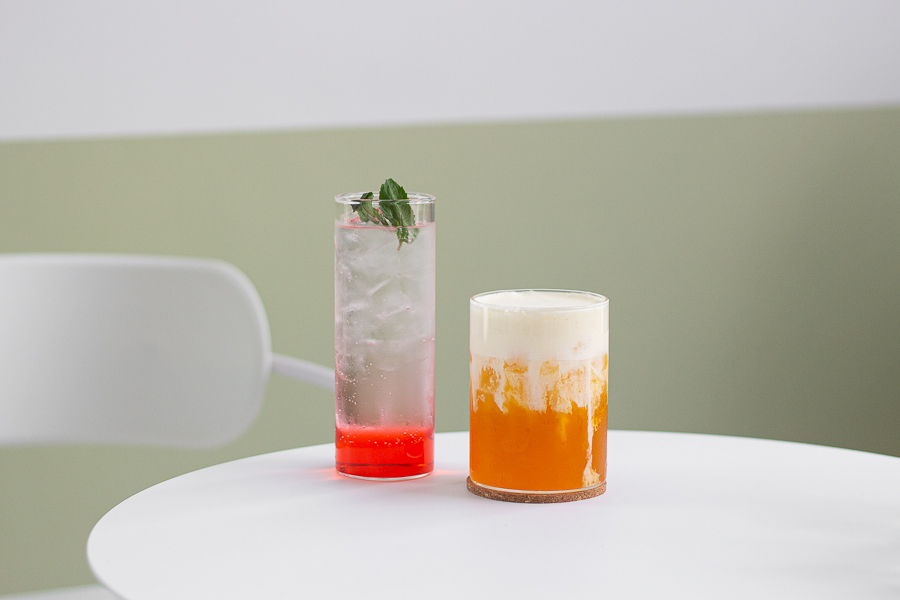 Watermelon Lush
The Watermelon Lush ($6.90) is one of the drink items from the Mocktail Menu. It was probably made using a carbonated beverage and some watermelon syrup, which ended up tasting too sweet for us.
Peach Green Tea Macchiato
You can customize the sugar level for the Peach Green Tea Macchiato ($5.9), just like how you would at a bubble tea shop. Since this item is from their bubble tea menu, you can choose to have it with or without pearls as well.
We were glad that we went for 0% sugar since the peach syrup/concentrate added just the right amount of sweetness.
Ice Cream Cafe in Tampines Open Till 2AM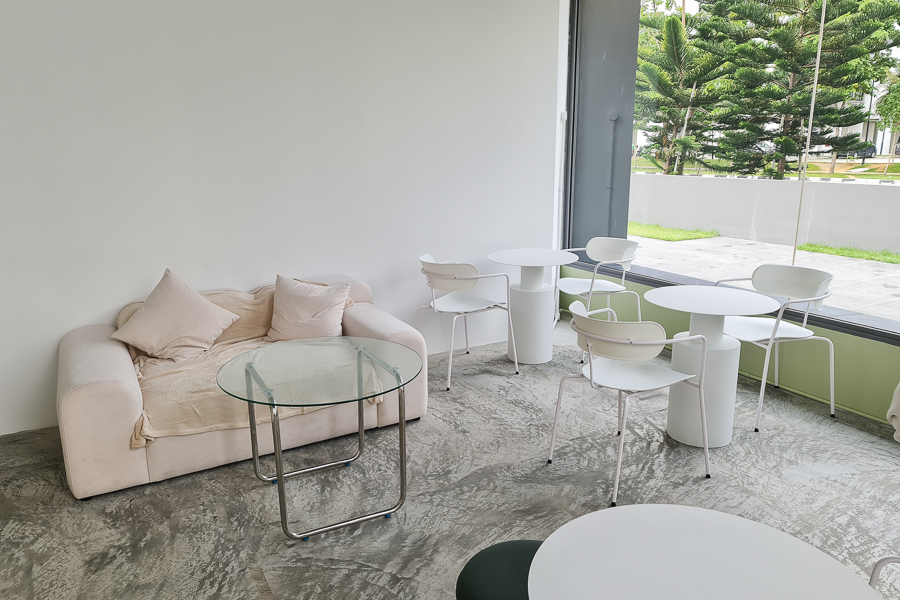 Looks like Easties can now add Around to their list of late-night dessert/supper place. While the cafe is located within The Alps Residence, it's still open to the public.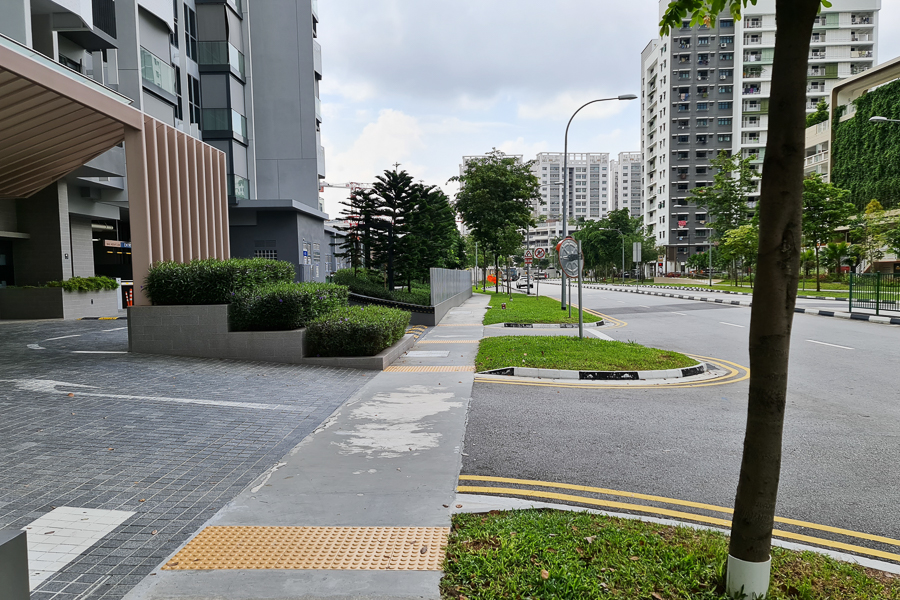 They also have an outlet in Ang Mo Kio that's open till 2AM as well. (but no glasshouse cafe vibes)
AROUND Cafe
The Alps Residences, Tampines Street 86, Singapore 528538
Mon-Sun, 12pm-2am
*This is an independent review by MiddleClass.sg. 
*Follow MiddleClass.sg on Facebook, Instagram and Telegram for more food, travel, and trending stories!