Kimbap is a staple in Korean bunsik (reasonably priced) cuisine, and we're happy to see many stores in Singapore now offering them! Oni Kimbap is a local business offering freshly made kimbap, including a unique rice-free iteration. 
They have a physical store at Aperia Mall but we opted to get the kimbap delivered from their site. Do note you have to pre-order in advance! 
Oni Kimbap Menu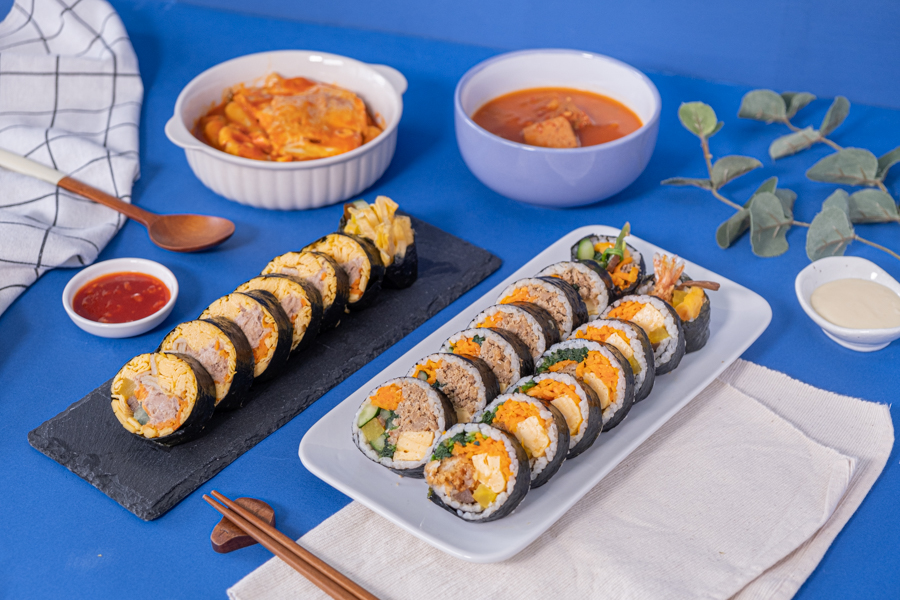 The star of their menu is the kimbap, available both regular and rice-less versions! The rice-less version replaces the rice with more egg sheets, making it carb-free. 
You can choose from regular kimbap flavours like Kani ($9.90), Tuna ($9.90) or Eggmani ($10.90) – luncheon meat with egg. 
The rice-less kimbap flavours are slimmer with choices like pork Bulgogi ($11.90) and Ebi ($11.90). 
They even offer Bibimbap, in options including Original ($9.90) and Chicken ($12.90). To finish the bunsik meal, you can even add-on sides like Jjolmyeon ($9.90) or Tteokbokki ($5.90)! 
Rice-Less Tuna Kimbap

We tried the Rice-Less Tuna Kimbap ($11.90), which came packed with egg sheets, tuna mayo and vegetables.
The visuals are faithful to those we see in Korea, chock full of ingredients! Each bite was a mouthful.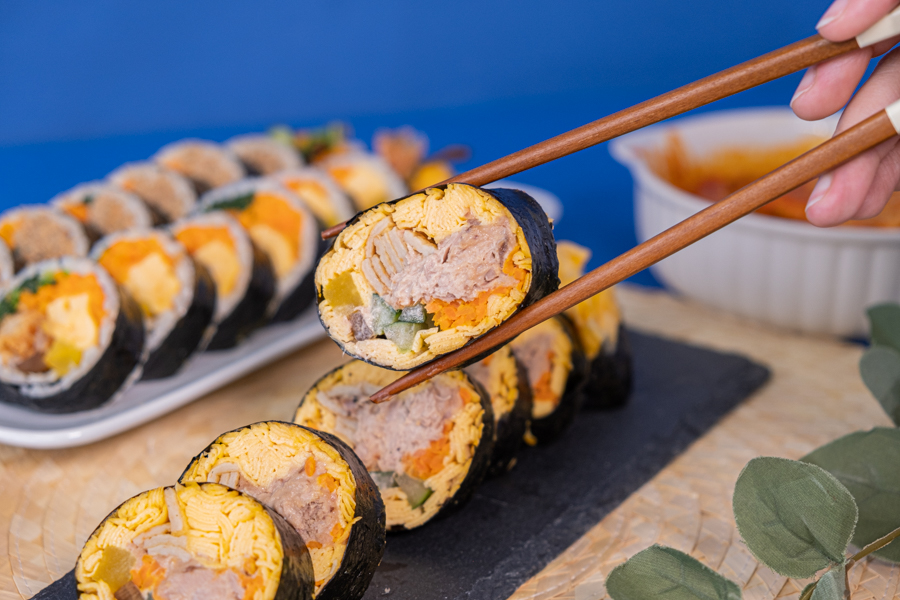 Despite the lack of rice, we didn't feel like it was 'missing' anything. The egg sheets were not rubbery or too thin, and were well-seasoned! 
This kimbap was just as satisfying when combined with the creamy tuna and crunchy vegetables. 
Ebi Kimbap
The first regular kimbap flavour we tried was Ebi ($9.90), featuring fried shrimp, egg, spinach and daikon pickles. 
Once again, they were generous with the fillings. Each slice was super round! We could tell that everything was homemade, down to the seasoning of the vegetables.
The combination of the fried Ebi, egg and vegetables made this our favourite of the two kimbap we tried. We think it would do better with sauce (more on that later). 
Bulgogi Kimbap
The other flavour we tried was Bulgogi ($9.90), complete with cucumber, egg and carrots. The flavour of the bulgogi was quite good, with a balance of sweet and savoury.
Unfortunately, the meat was dry and had a crumbly texture. We think this might have just been a bad coincidence; but nonetheless, the other ingredients complimented the meat well. 
Sides
We tried two sides: Tteokbokki ($5.90) and Kimchi Soup ($4.50).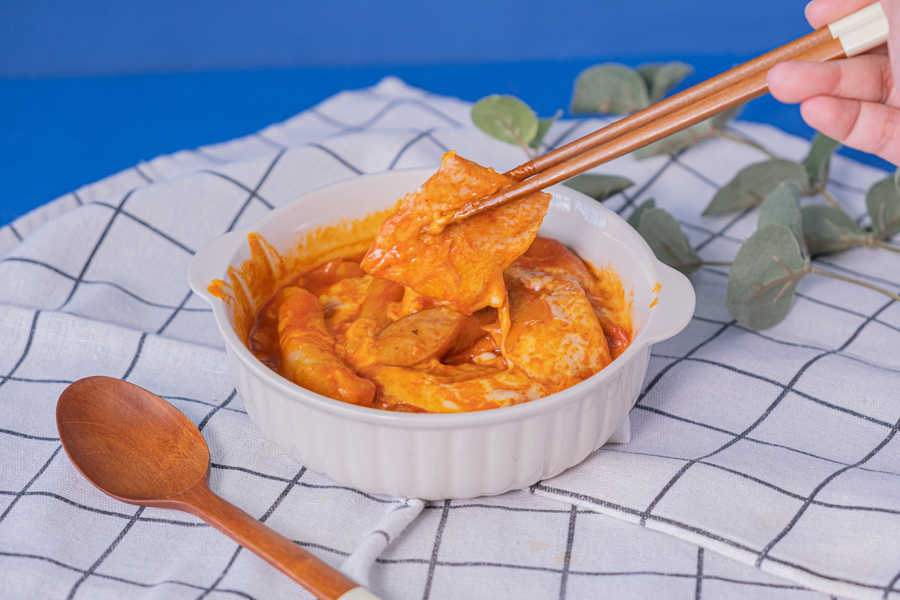 The Tteokbokki came with fishcakes and spicy pork sausages in a thick sauce. We opted for cheese (an additional $1) and it was a good choice! 
The sauce was just the right amount of spicy and had a smokey flavour, which made for a perfect dip to the kimbap.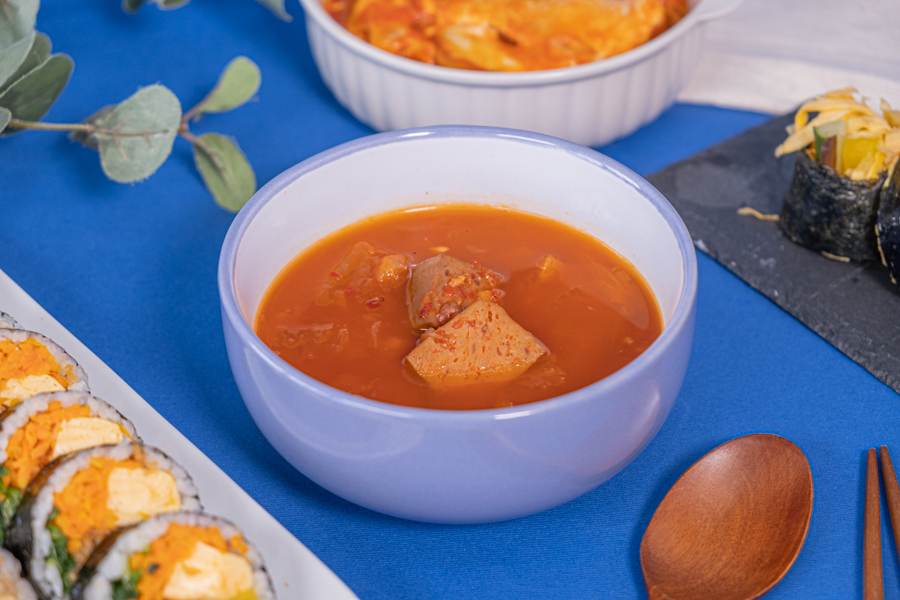 The Kimchi Soup came simply with kimchi and a few pieces of luncheon meat, which did feel a bit lacking. 
We found the soup to be on the sour side, which might be a bit too strong for some. But if you enjoy a pungent kimchi soup, this will be up your alley – there's still a punch and umami from the aged kimchi. 
Dipping Sauce
If you fancy a dip with your kimbap, there are two options you can add on – Garlic Mayo ($1) and Sweet & Spicy ($1).
The Garlic Mayo was creamy and had a garlicky flavour without being too spicy. Those who want a kick can get the Sweet & Spicy, which tastes like its name! 
Authentic Kimbap In Singapore
All in all, we would say Oni Kimbap provides a satisfying kimbap experience! The kimbap are very generous with the ingredients, and you can taste the effort put into handmaking each dish. If you're keen on trying more kimbap delivery services, check out Lunsay Kitchen or Bibimbop. 
Order your kimbap online or head down to their physical store! 
Oni Kimbap
#01-44 Aperia Mall, 12 Kallang Ave, Singapore 339511
Dine-In & Takeaway: Mon-Fri, 11.30am-2.30pm
Self Pick-Up: Mo-Fri, 11.30am-3pm, 4.30pm-7pm
*This is an independent review by MiddleClass
*Follow MiddleClass.sg on Facebook, Instagram, and Telegram for more food, travel, and trending stories