Fancy a beef wellington? Oh My Wellington is a new delivery service from Meet 4 Meat that offers a selection of ready-made wellingtons that you can enjoy! 
Oh My Wellington Menu
The store offers both frozen and ready-to-eat wellingtons in different meat options, including beef, burger and even duck!  
They are also available in different sizes, ranging from 200g to 750g depending on your needs. 
Beef Wellington
We got to try their signature Beef Wellington ($32 for 200g) which came frozen. To enjoy, let it thaw fully and add an egg wash (for a golden brown exterior).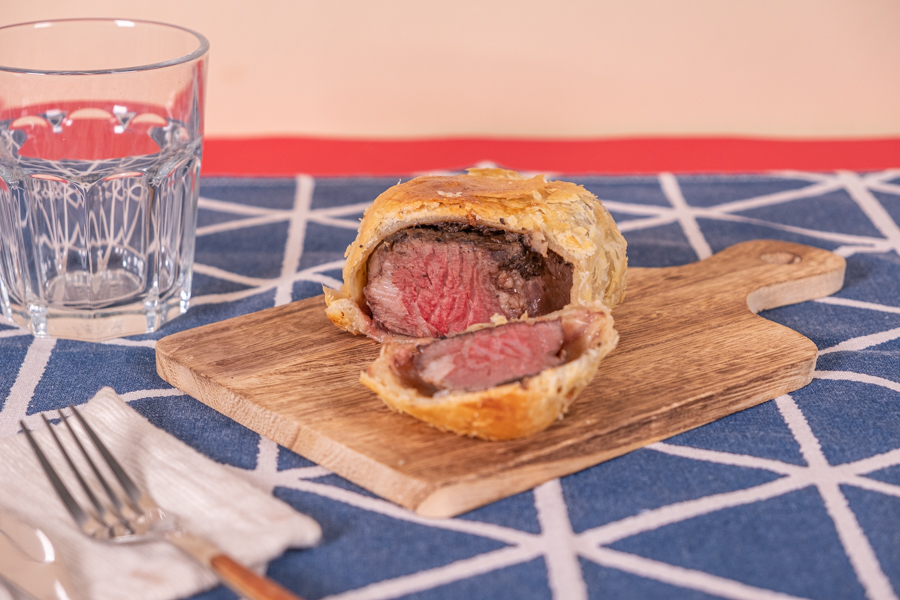 You just need to bake at 240°C for 12 to 15 minutes or until golden brown.
We made ours in an air fryer at 200°C for 15 to 20 minutes and it turned out great! Those who enjoy their meat on the rarer side can opt to cook it for lesser time.
The wellington featured a char-grilled Australian tenderloin wrapped with mushroom duxelle and a flaky pastry. 
It looked unassuming but was quite delicious! The meat was tender and juicy which paired perfectly with the umami from the mushroom and buttery crust.
Mini Beef Wellingtons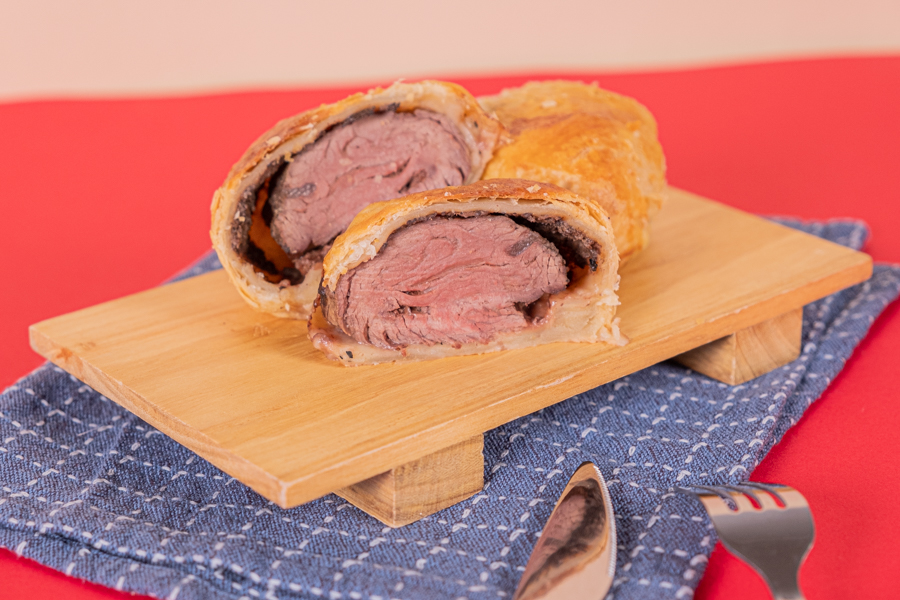 If you prefer smaller portions, there are also Mini Beef Wellingtons ($85 for 5). Each one is 100g and comfortably feeds one person. 
These were also easy to prepare and we see them being a good party snack! 
Burger Wellington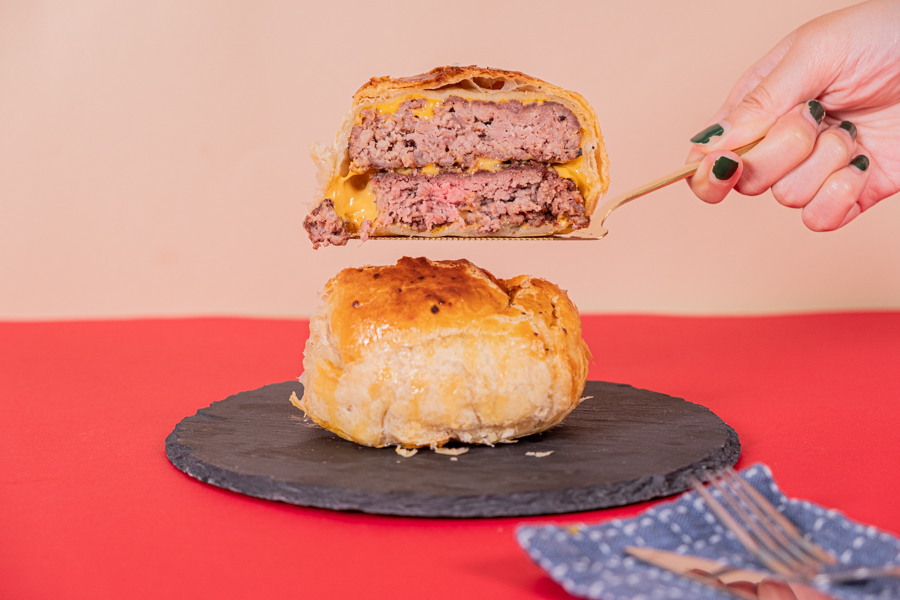 A unique item is the Burger Wellington ($16 for 200g). 
This features two pan-seared minced beef patty with smoked cheddar cheese. This was one of our favourites!
The salty cheese paired well with the fattiness of the meat, making for an addictive bite. 
Beef Wellington In Singapore
Beef wellington is usually a dish you can only find in atas restaurants, but Oh My Wellington makes it more accessible and easy to prepare! You can order online.
*Follow MiddleClass.sg on Facebook, Instagram, TikTok, and Telegram for more food, travel, and trending stories