Slow Boat wasn't originally in our Jeju itinerary, but we had to forfeit a few things due to the rainy weather. However, after visiting Slow Boat Cafe, we were thankful for the rain as the cafe really impressed us with its ambiance, space, and overall vibes.
Ocean View Cafe in Aewol, Jeju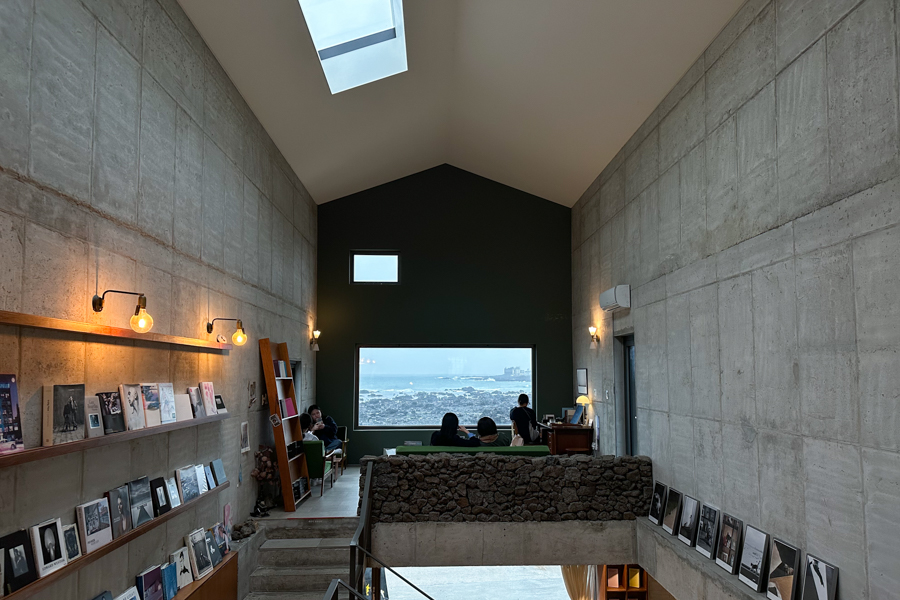 Located not too far from Coffee Nap Roasters in Jeju, Slow Boat is a 2-storey cafe that felt like a creative's workshop with its interior decoration. From various books on display to intricate corners filled with postcards and posters, the atmosphere of the cafe was immaculate.
With the coffee counter located on the 2nd floor, hidden from plain sight, it provided a sort of illusion, almost like we weren't at a cafe. Once you head up to the 2nd floor, the window with the view of the Jeju Ocean greets you, almost like a perfectly framed painting.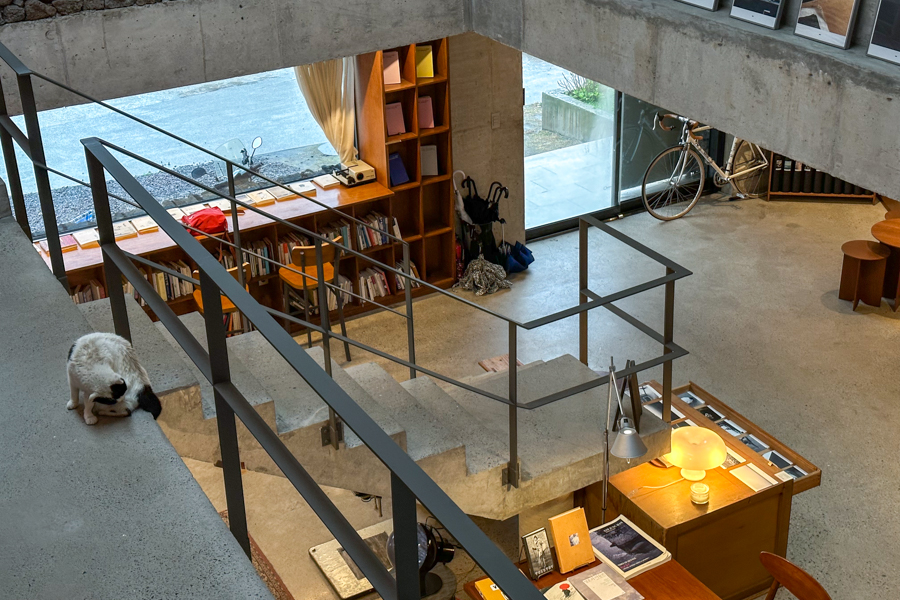 With high ceilings and portions of the roof with glass window, the place felt open and was a perfect resting spot from the rain. Perhaps if we visited on a sunny day, the place would have a completely different vibe.
If you're a cat lover, good news – the cafe is home to a couple of cats we roam around the cafe. Some love being pet while some snooze in random corners of the cafe!
Slow Boat Jeju Cafe Menu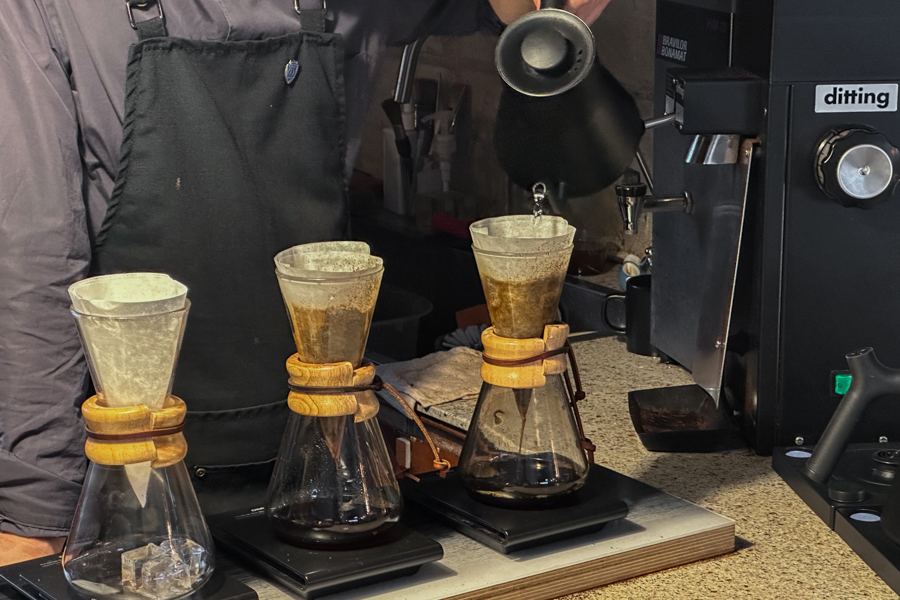 The Jeju cafe is most well-known for its drip coffee, which comes in 2 different blends – the Atelier House Blend (7,000won) which has Brazil yellow bourbon coffee beans, while the Slowboat Dark Blend (7,000won) has Indian monsooned natural beans.
Apart from the blends, there's also a single-bean drip coffee which changes from time to time.
For those who don't drink coffee, they have teas such as the Chamomile Medley (7,000won) which is a blend of organic chamomile, lemongrass, verbena, and spearmint alongside other teas like Hibiscus Berry (7,000won) and Peach Blossom (8,000won).
As for desserts, they have limited options such as the Canele (3,500won), Choco Muffin (4,500won), and New York Cheesecake (5,500won).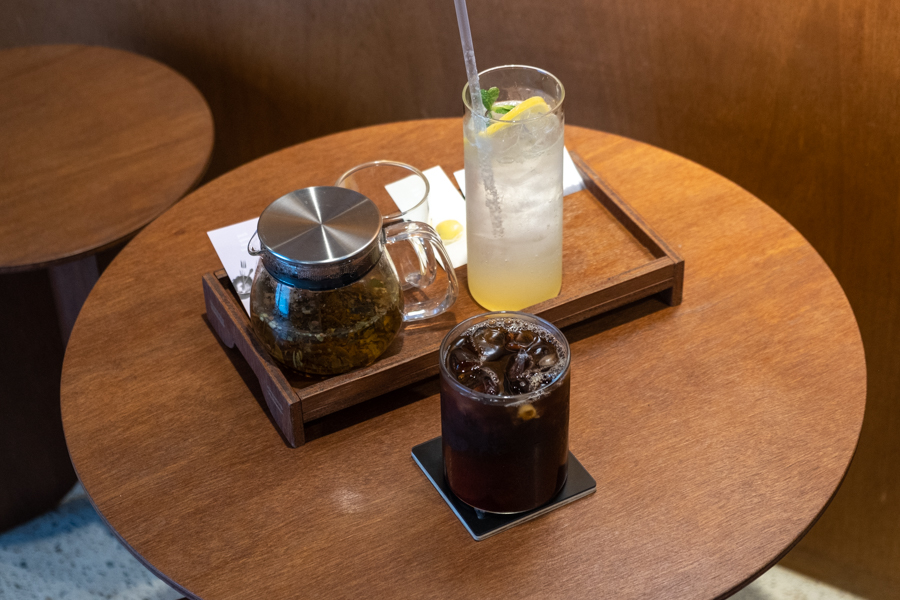 We opted for the Atelier House Blend iced drip coffee which turned out to be an amazing cuppa – well-balanced, not too acidic, and fragrant. Our non-coffee drinking companions opted for the Lemonade (8,000won) which combines not only lemon and lime but quince as well. A refreshing and fizzy treat!
We also tried the Peach Blossom tea which was a blend of peach, quince, orange, and tangerine.
A Space That Invokes Inspiration
Slow Boat is a cafe not to be missed – a space perfect for both rainy and sunny days. The location is also relatively close to Jeju city, so a short bus ride or taxi ride will bring you directly to the cafe.
Slow Boat (슬로보트)
46-16 Hagwi 2-gil, Aewol-eup, Jeju-si
제주 제주시 애월읍 하귀2길 46-16
Mon-Sun, 10am-7pm
*This is an independent review by MiddleClass.sg 
*Follow MiddleClass.sg on Facebook, Instagram, TikTok, and Telegram for more food, travel, and trending stories