With nearly 2,000 outlets globally, BHC Chicken is South Korea's largest fried chicken chain and Singapore is now one of the few countries to have a BHC Chicken outlet! This is the brand's fourth overseas restaurant, with one outlet each in Malaysia, Hong Kong, and Los Angeles.
The bright yellow brand has had multiple celebrity endorsements such as Big Bang's Daesung, 2AM, Girl's Day, and Jeon Ji Hyun, who continues to be the exclusive celebrity ambassador since playing the chicken-loving character from 'My Love From Another Star'.
BHC Chicken in Singapore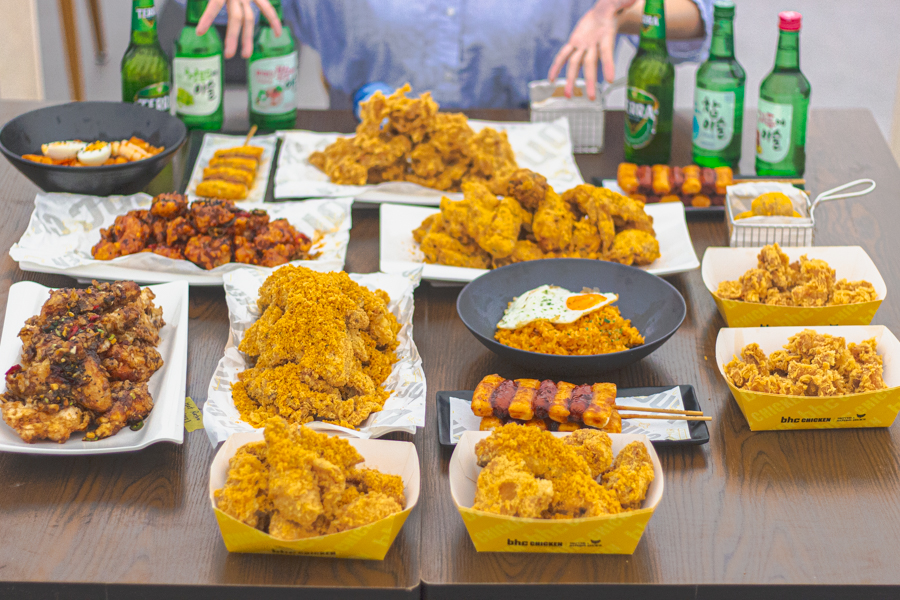 Slated to open on the 26th of April, BHC Chicken's first outlet will be located in Marina Square, near the bridge connecting Marina Square and Suntec City, right beside Hao Supermarket.
The 108-pax seater is still in the midst of preparation for the opening, but we managed to get a sneak peek at the menu offerings!
While the menu at BHC Chicken in Korea boasts one of the most diverse menus for Korean fried chicken, the one here in Singapore will be slightly more condensed, offering the signatures and best of BHC Chicken.
BHC Chicken Singapore Menu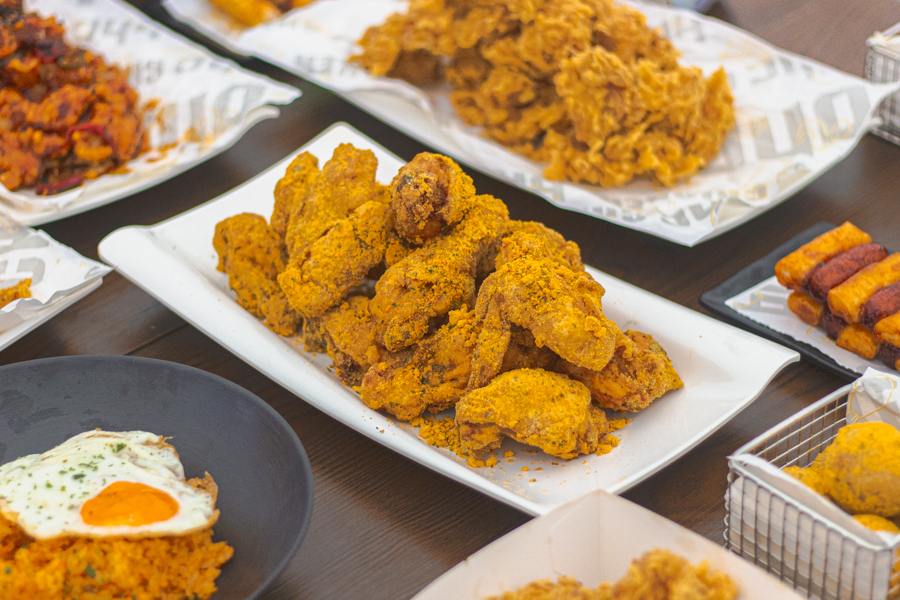 When it comes to BHC Chicken, it's definitely the Bburinkle (Whole $31.90, Wings $23.90, Boneless $27.90). BHC's Signature crispy fried chicken is coated with their unique cheese and vegetable-flavoured seasoning, served with a side of Bburing Dip.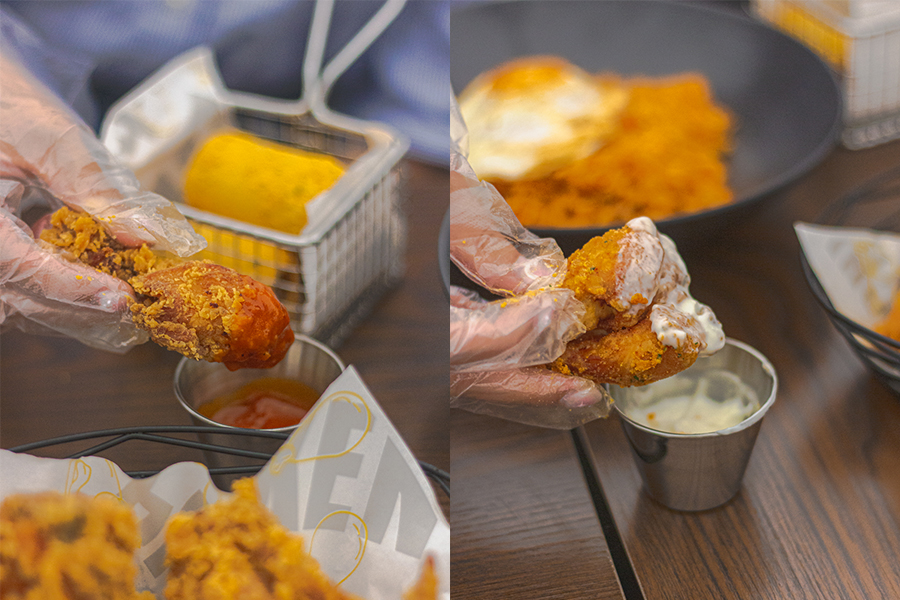 Much like the ones in Korea, the chicken was well-fried, providing a satisfying crunch with every bite. The seasoning powder & bburing dip is just like the ones you get in Korea!
We also tried the Hot Retro (Whole $29.90, Wings $21,90, Boneless $25.90) which is one of BHC Chicken's classic items. This menu had the most satisfying crunch in our opinion and wasn't too spicy at all. It tickled throat slightly, but the spice level did not overwhelm the overall experience.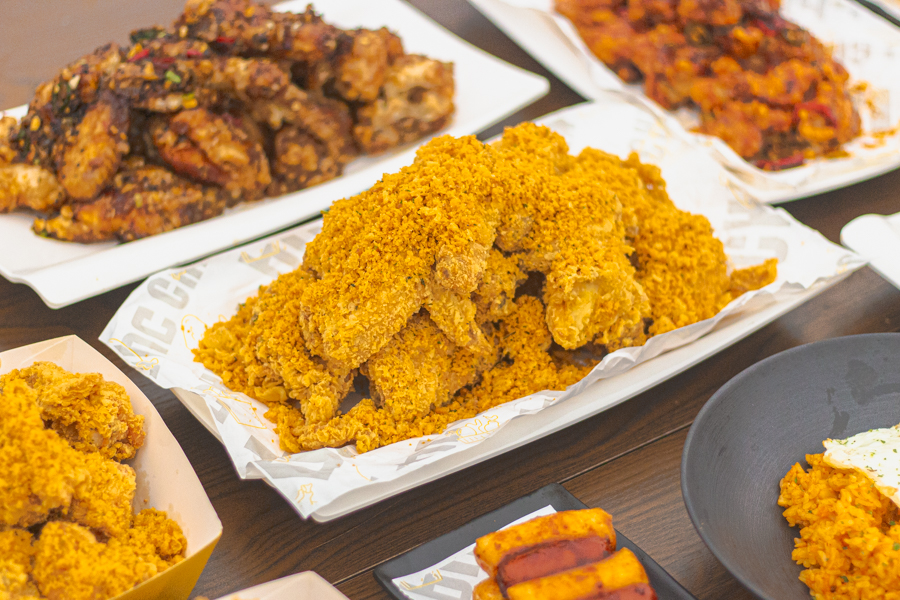 Another hot favourite is the Macho King (Whole $31.90, Wings $23.90, Boneless $27.90) which features the fried. Chicken coated with an aged soy sauce and honey-based oriental sauce. There's also the Chi-Pongdang (Whole $31.90) which sees the fried chicken topped with a generous amount of aromatic garlic flakes.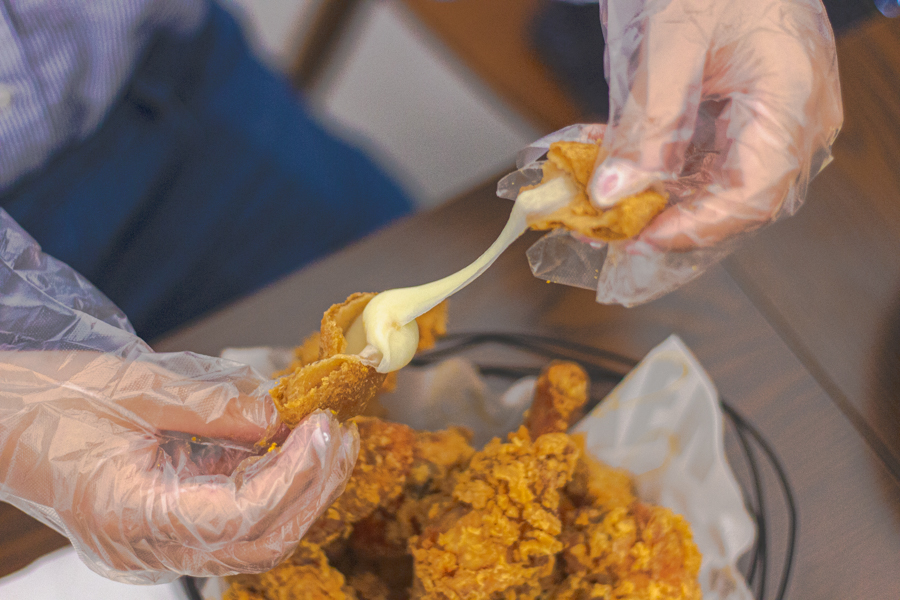 Make sure to get the popular Cheese Balls which come in 2 variations: Original ($5.90) or coated in the iconic Bburing seasoning ($6.90). The cheese pull in these cheese balls was super satisfying!
If you can't get enough of the Bburing seasoning, indulge in items like the Bburing Cheese Sticks ($6.90) or Bburing Corndog ($6.90).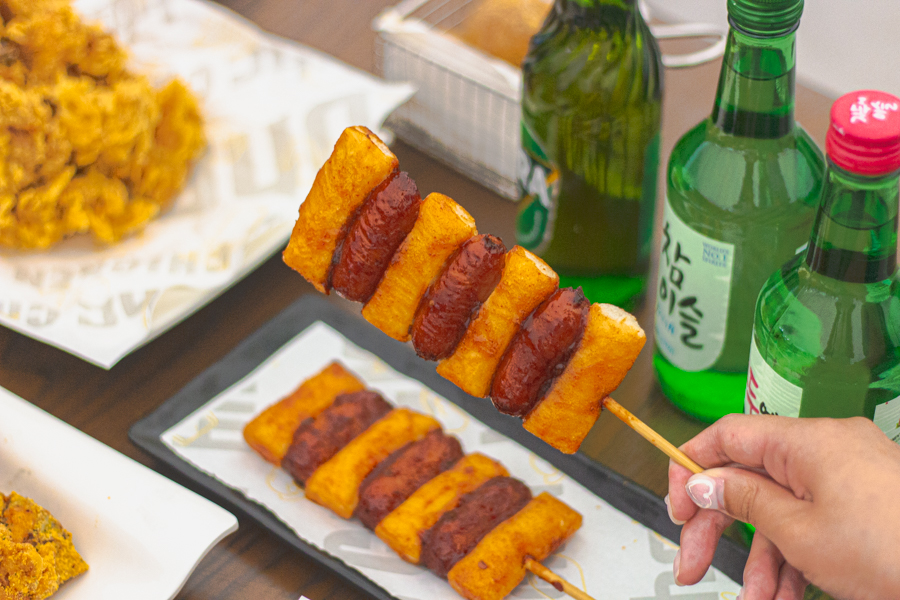 There's also the classic Korean rest stop snack, Sotteok, coated in a spicy Red King sauce ($5.90), or topped with the Bburing seasoning ($6.90).
Apart from fried chicken, the menu at BHC Chicken Singapore also features mains such as Samgyetang ($22.90), Pork Kimchi Stew ($16.90), Fish Congee ($12.90) and Spicy Fishcake Soup ($19.90).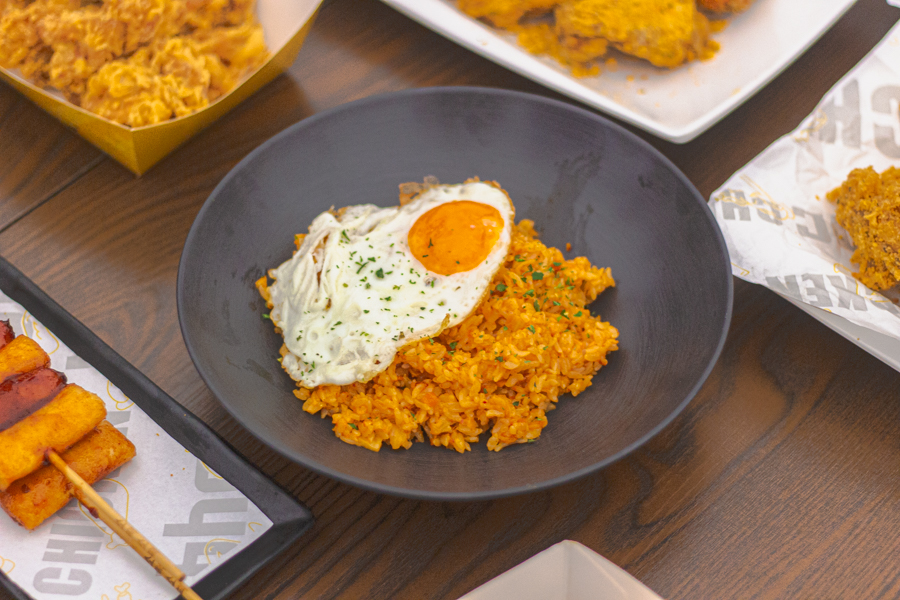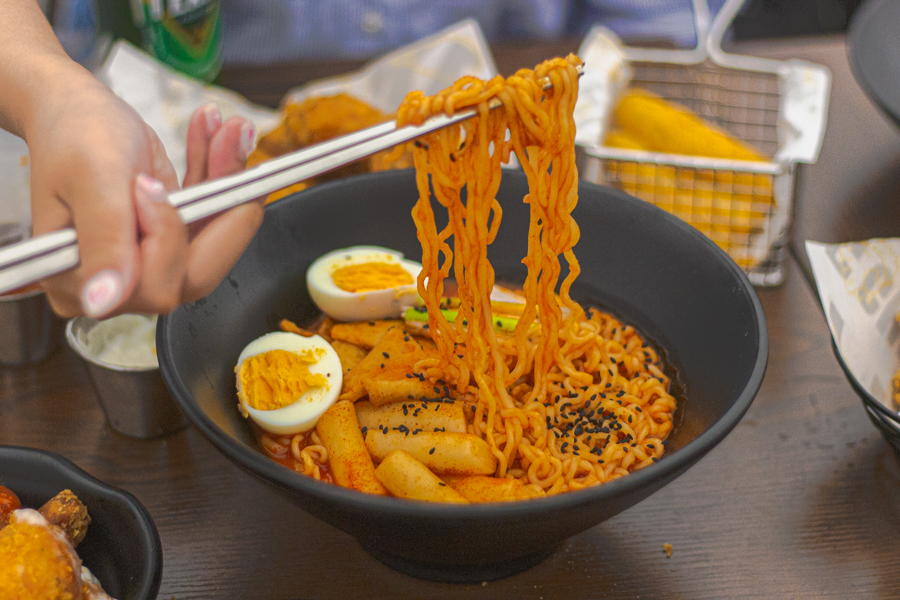 We tried the Kimchi Fried Rice ($9.90) which we thought could've been more fragrant and deeper in terms of flavour. There was also the Rabokki ($12.90) which came with a generous portion of ramyeon alongside rice cakes. While we weren't fans of it, we saw a Rose Rabokki ($14.90) on the menu which we might come back to try!
Also if you're wondering, they do serve beer (Hite/Terra) so you can have a wonderful Chimaek session!
Korean Fried Chicken in Marina Square
We're so glad that the Bburinkle chicken is now easily available in Singapore, alongside other amazing Korean fried chicken options from the popular brand.
From 26 April to 7 May, you can enjoy FREE cheese balls with any purchase of an item on the chicken menu, limited to 2 redemptions per bill, whilst stocks last.
From April 28 to 1 May, diners can also play Spin The Wheel to win prizes such as exclusive BHC merchandise, free sides with their next purchase and even BHC vouchers. Limited to 1 spin per dine-in receipt, prizes whilst stocks last.
BHC Chicken Singapore
6 Raffles Boulevard, Marina Square, #02-332A & #02-332F, Singapore 039594
Mon-Sun, 11am-10pm, Last Order 9pm
*Follow MiddleClass.sg on Facebook, Instagram, TikTok, and Telegram for more food, travel, and trending stories