According to one of our polls on our Telegram Channel, Korean Fried Chicken is one of Singaporeans' most loved Korean dishes. While the dish is not exactly Korean, the way it's made in Korea is mind-blowingly delicious. If you're looking for authentic Korean fried chicken in Singapore, here are some places to consider!
88 Chicken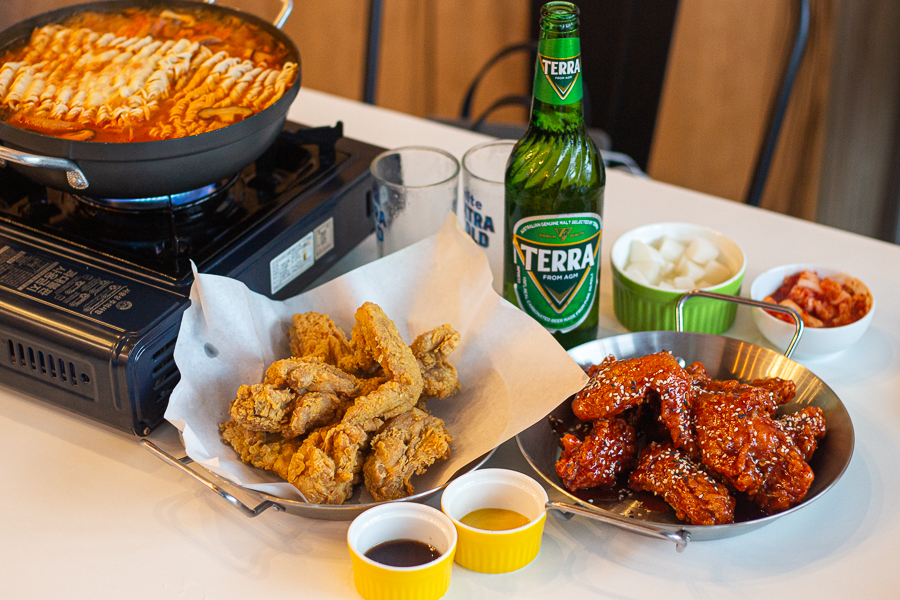 Run by Mr Kim Yong Hwan and his wife Jiyi, 88 Chicken aims to serve up quality Korean food at affordable prices. The Potong Pasir Korean restaurant has Korean fried chicken and a popular army stew.
We loved the Original Fried Chicken here, which had a thin crispy batter wrapping the juicy meat. It also didn't have a heavy, oily feeling to it which we loved.
They also offer Yangnyeom Chicken, which goes well with a jug of ice-cold beer.
BHC Chicken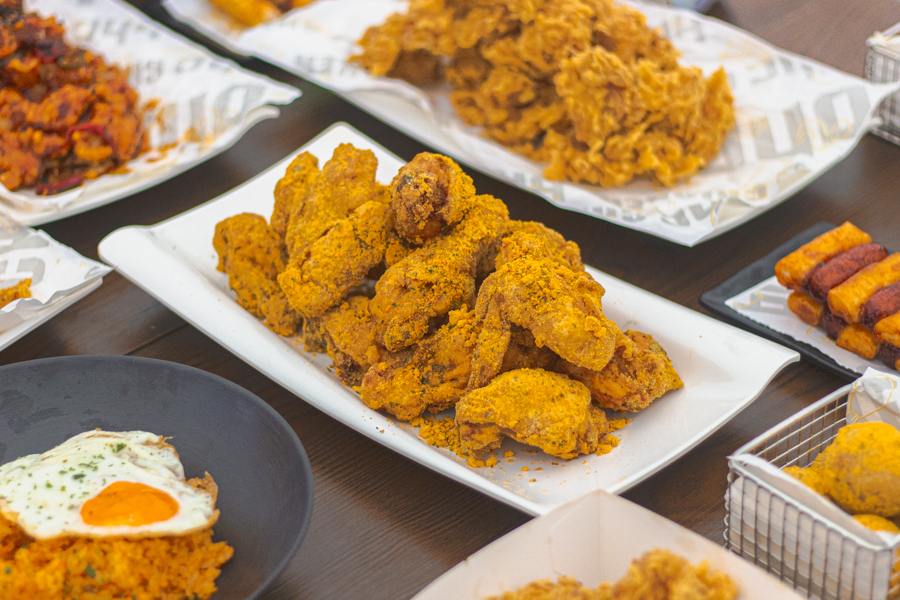 The famous Korean Fried Chicken Restaurant, BHC Chicken, is finally in Singapore!
They offer a similar menu to their Korean counterparts, with their all-time famous Bburinkle fried chicken and Cheese Balls. 
There's also options like the Hot Retro and sides like Seotteok, Bburing Hotdog and Bburing Cheesesticks.
Oven & Fried Chicken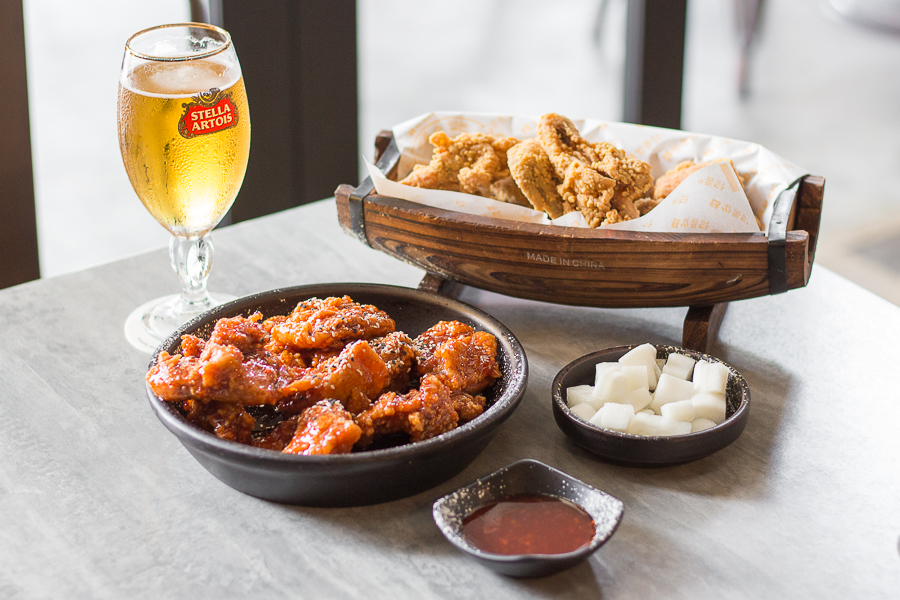 With 3 outlets spread across our little red dot, Oven & Fried Chicken is our go-to when it comes to Korean Fried Chicken in Singapore.
Their fried chicken is made using rice flour, which results in an incredibly juicy and crispy fried chicken without being overly greasy.
Their Yangnyeom Fried Chicken is our favourite, which was still crispy even after being tossed in the sweet and spicy sauce.
Waker Chicken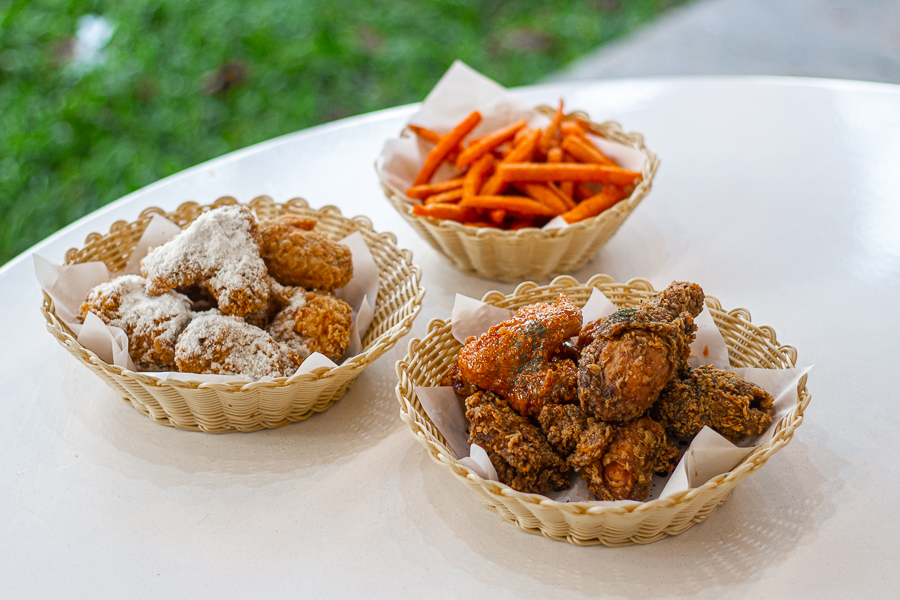 Located in a food court, Waker Chicken is one of the most affordable Korean fried chicken options in Singapore. The Korean-owned store serves up 4 different variations of the popular dish: Original Crispy, Sweet Spicy, Soy Sauce and Honey Butter.
We loved their Soy Sauce Fried Chicken which was extremely juicy, with each bite bursting with juices.
The brand uses fresh chicken (not frozen!) that weighs nearly 1.4kg, and is fried freshly upon each order.
Ahtti Chicken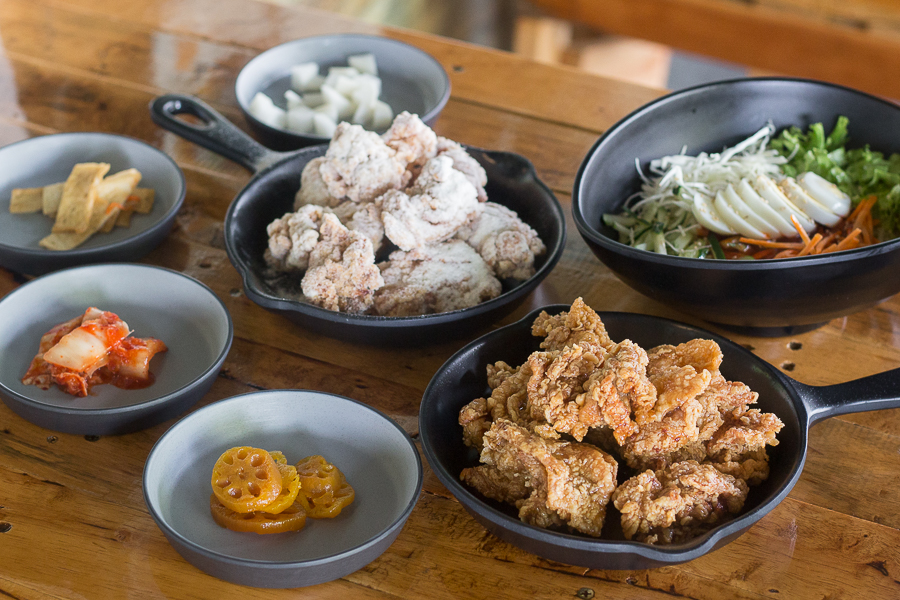 Located in Jurong East, Ahtti Chicken provides a great option for westies who don't like travelling to town for Korean food. The Korean fried chicken here is extremely crispy, with flavours like Honey Butter and Ganjang.
You can also get other Korean dishes here, such as Korean pancakes if you want something more than chicken.
O Chicken & Beer
Located in Boat Quay, O Chicken & Beer has the best view for a Korean Fried Chicken restaurant in Singapore. While the restaurant has both indoor and outdoor seating, most customers tend to sit outside because of the amazing view!
Just imagine sitting here with a cold beer after work…
We tried the Spring Onion Fried Chicken, which is a popular menu in Korea. It comes with a pile of thin green onion strips on top, along with a soy-based sauce. The spiciness of the green onion adds an interesting flavour to the fried chicken and is balanced out by the savoury sauce.
more batter
For a lazy Friday night, what's better than Korean Fried chicken? A Korean fried chicken delivery, to your door!
more batter is a delivery service but they have physical pick-up locations all around Singapore. 
We tried their first iteration – Season 1 – with offerings like Cheesy Gochujang and Ginger Soy. Build your own box (from $19.70), and choose delicious flavours, such as White Slaw and Honey Garlic.
Bonus: Firewood Chicken
If you're looking for something less greasy, head over to Firewood Chicken for some Korean roasted BBQ chicken. One of the most interesting items here is the Roasted Ginseng Chicken, which comes with a flavorful bed of rice.
The chicken itself had a layer of crispy skin and when cut into, revealed a nice moist layer of meat.
Korean Chicken Restaurant in Singapore
If you ever want to experience a taste of Korea in Singapore, head to these K-restaurants for a chimaek session with your friends!
*Follow MiddleClass.sg on Facebook and Instagram for more food, travel, and trending stories