Previously located in Toa Payoh, Waker Chicken has separated from the Ciyuan CC and Toa Payoh outlets after 6 years. Those 2 outlets have rebranded and are now known as Jade's Chicken. Waker Chicken has found a new home at 40 Holland Drive with a brand-new look, serving their signature Korean fried chicken.
Waker Chicken at Holland Drive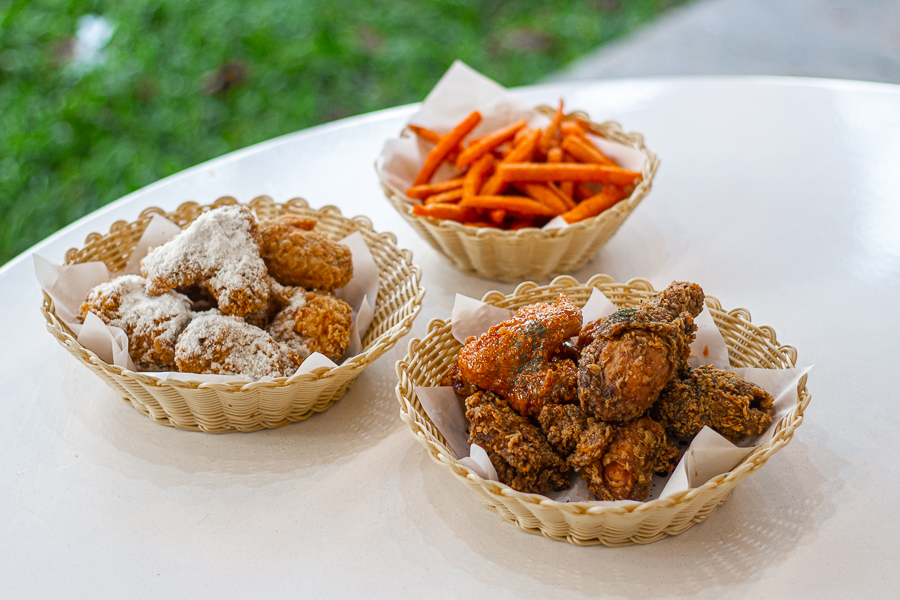 Opened by Koreans, Waker Chicken is derived from their Korean name, 와커치킨, which directly translates to Wow, Big Chicken. Personally, we felt the Korean name describes the brand so much more accurately since they use fresh (not frozen!) chicken that weighs nearly 1.4kg.
The batter also uses 4 types of flour blended with premium ingredients, all directly imported from Korea.
Menu at Waker Chicken
Well, you're probably aware by now that the place mainly serves Korean Fried Chicken. There are 4 different variations, Original Crispy, Sweet Spicy, Soy Sauce and Honey Butter.
The Half Chicken ranges from $13 to $15 depending on flavour, while the Full Chicken ranges from $25 to $28.
They are also available in Fillet/Tender options. You can also get 3pcs wings from $6 to $6.5. The only side available is the sweet potato fries ($4).
Original Crispy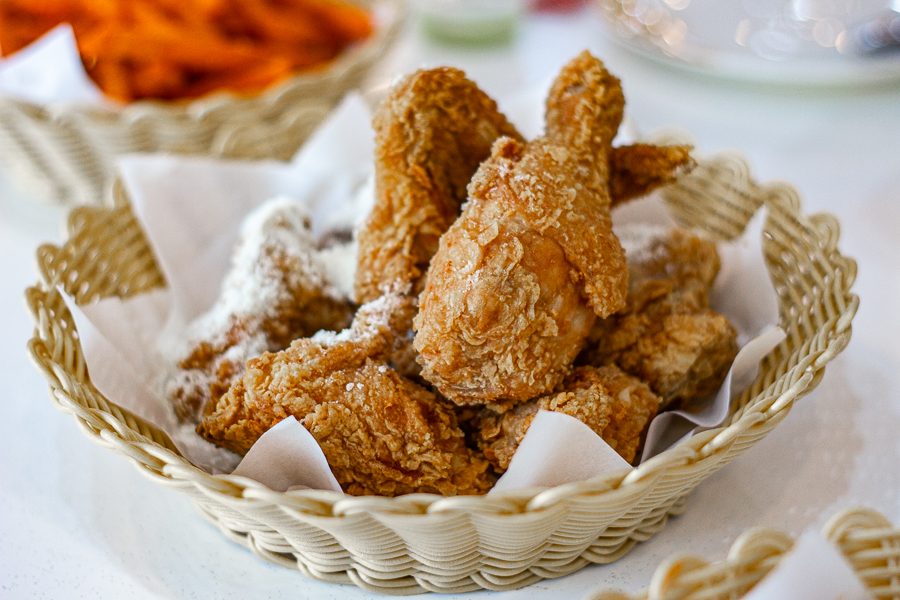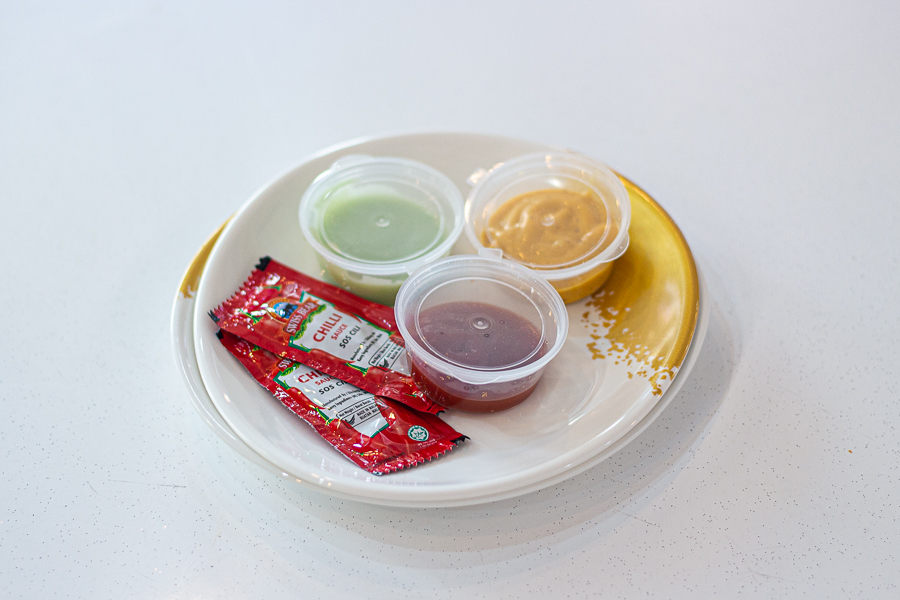 We were really impressed by the Original Crispy with its crispy exterior and juicy meat. Even the breast meat was tender, which took us by surprise. You can dip this in the sauces provided: Honey Mustard, Wasabi Mayo, or Ketchup.
Sweet Spicy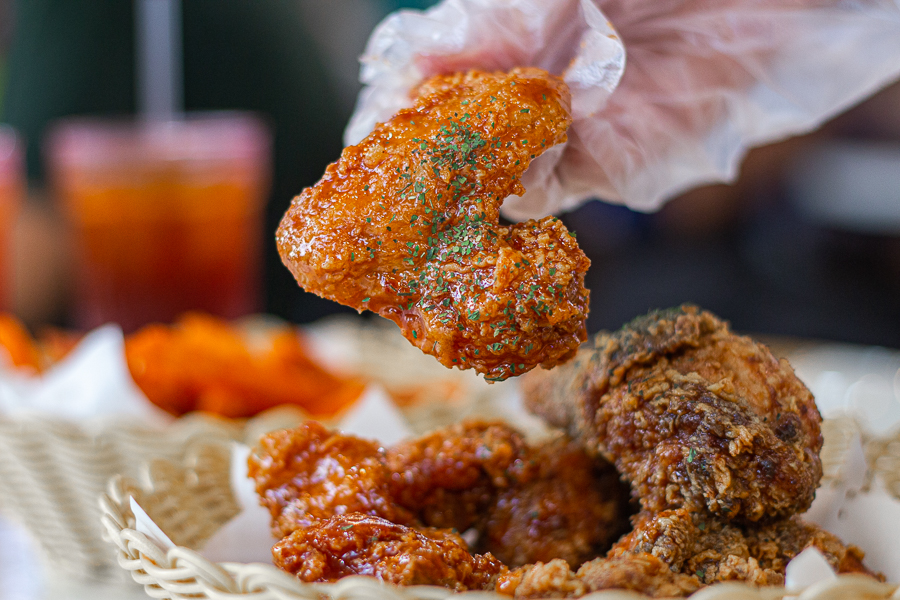 This is Waker Chicken's version of the Yangnyeom Chicken, with the fried chicken coated in sweet & spicy sauce.
The sauce gave it a sticky texture and was more on the sweet side.
Soy Sauce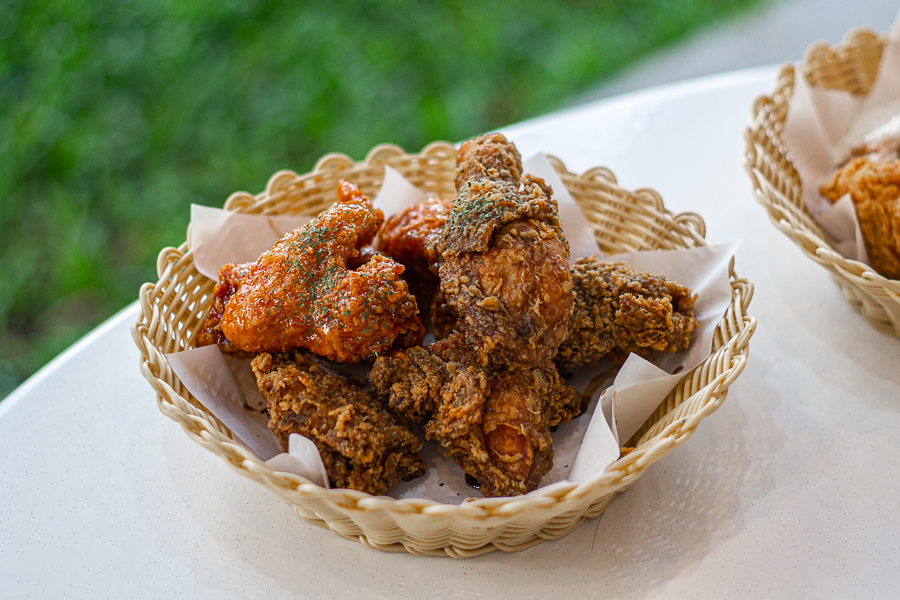 The Soy Sauce Fried Chicken was probably the juiciest out of the 4 flavours, with each bite bursting with juices.
Honey Butter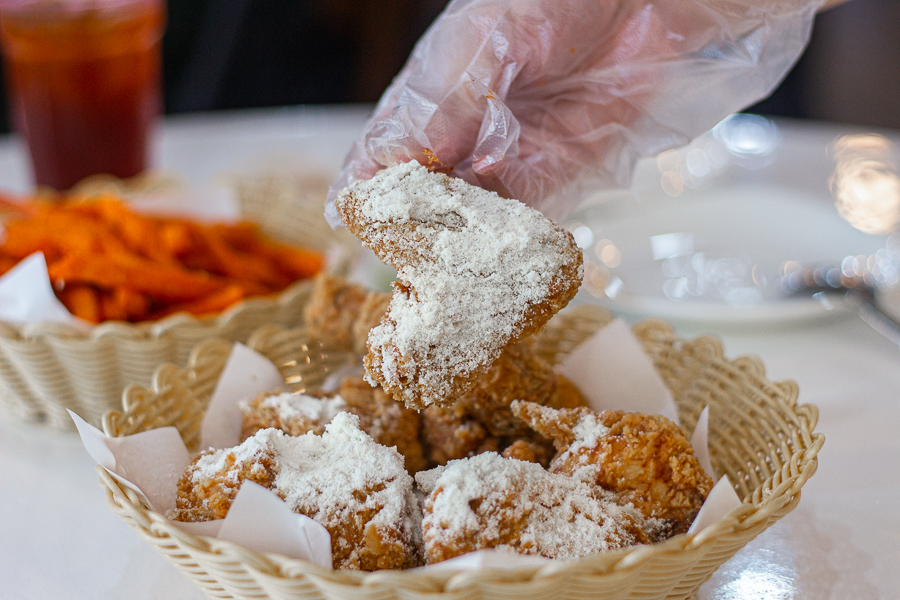 One of Waker Chicken's signature items is the Honey Butter Fried Chicken. Sprinkled with honey butter powder, the chicken has a sweet aftertaste with a pinch of milky flavour.
Fried Upon Each Order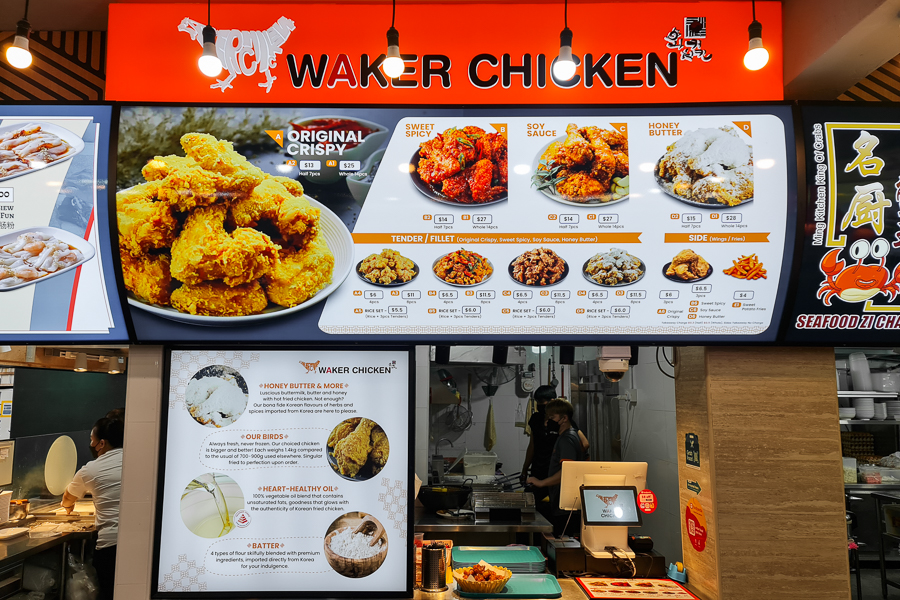 To give everyone the best Korean Fried Chicken experience, the chicken is only fried upon order. This means you'll be eating piping hot fried chicken with a crispy exterior.
Our favourite was the Original Crispy and Soy Sauce one, but it seems like the Honey Butter flavour is a crowd favourite as well.
Good news for those living in the East as they'll be opening a 2nd outlet at Bedok very soon!
Waker Chicken (와커치킨)
Block 40 Holland Dr, Singapore 270040
Mon-Sun, 11am-9pm
*This was a media tasting by Waker Chicken
*Follow MiddleClass.sg on Facebook, Instagram, and Telegram for more food, travel, and trending stories!