Craving for a legit Korean fried chicken at home? You can now try more batter, a new halal-certified, delivery-only concept that specializes in fried chicken. 
more batter Menu
The menu is coined Chicflix – a mix of 'chicken' and 'flix' meaning film –  a concept that changes and features different flavours from around the world. The first iteration, aptly called Season One, features flavours from South Korea!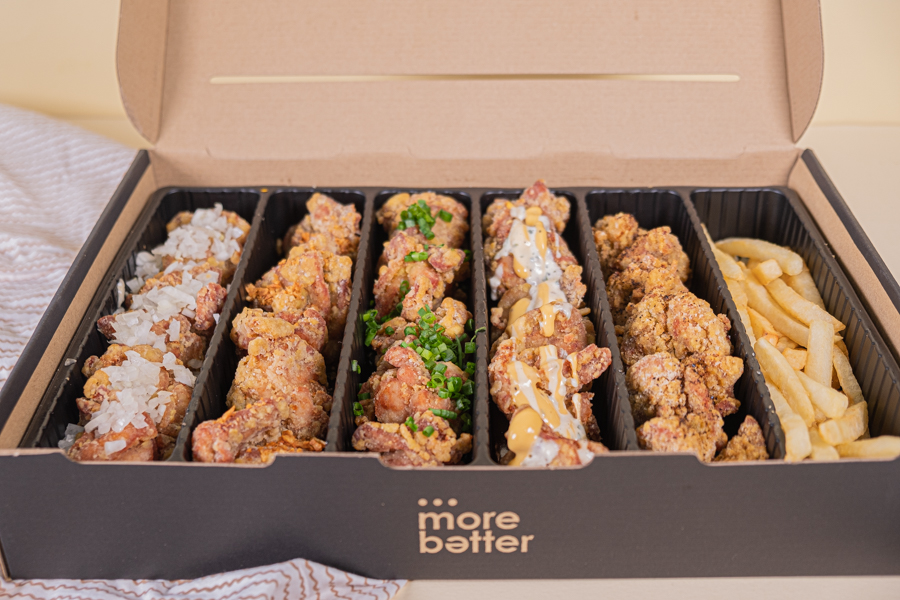 Here's the full lineup of six flavours: Seaweed, Honey Garlic, Cheesy Gochujang, White Slaw, Ginger Soy and Gochujang. 
The chicken used is boneless chicken thigh meat that's tossed in seasoned flour before being twice-fried for a crispy exterior and juicy interior. It comes in a box with separate segments for each flavour, making for appetizing visuals. This layout is reminiscent of fried chicken delivery in Korea! 
We got to try their selection and found that the chicken was flavourful and tender, further complemented by the great sauces! Plus, the chicken pieces were sizeable and made for a pretty filling meal. 
One unique thing we noticed was that they packaged the sauces beneath the chicken to retain the crunch during delivery. Their unique flavours are Cheesy Gochujang with a nacho cheese sauce and White Slaw that comes adorned with raw onions and coleslaw. 
Those who prefer lighter flavours will enjoy the Seaweed and Honey Garlic, with a slight sweetness and less cloying taste.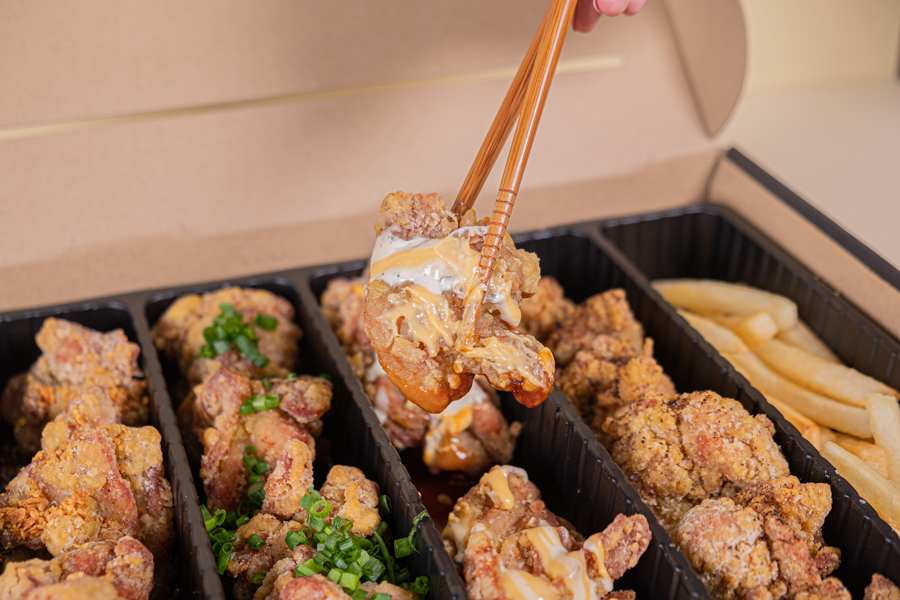 You can order sets or choose to Build Your Own Box (from $19.70) with flavours of your choice! The Daebak Sam Set ($22.70) is good for 2 to 3 pax with 2 flavours of chicken and fries, while the Wanjeondaebaek Siks Set ($44.40) comes with 4 flavours of chicken and 2 types of fries.  
Fried Chicken Delivery In Singapore
more batter offers a unique fried chicken concept that not only has flavourful chicken but interesting flavours. They only do pick-up and delivery via Deliveroo, Foodpanda and Oddle with multiple locations around the island. For more information, visit more batter's official website. 
*Follow MiddleClass.sg on Facebook, Instagram, TikTok, and Telegram for more food, travel, and trending stories