Korea has an abundance of hearty stews, ranging from kimchi jjigae to sundubu jiggae (tofu stew). One of the most popular ones is dakdoritang – spicy chicken stew – which features a spicy kimchi-based broth and chicken pieces. Kelim Dakdoritang is a popular franchise from Seoul specialising in this dish and they have opened their first outlet in Singapore! 
No-Frills Interior, Just Like Korea 
The store in Kensington Park has a humble layout. The space is simply furnished with tables equipped with gas stoves to enjoy the dakdoritang and that's pretty much it. 
It can sit up to 59 pax and despite the rather plain design, it gets the job done. We think it's a faithful recreation of family-owned restaurants in Korea – no fancy stuff but the food is definitely good! 
Kelim Dakdoritang Menu
The dakdoritang here has a 58-year history and is a family recipe! It started as a restaurant in a small alley in Jongno-3-ga, eventually growing to multiple locations around Seoul. 
The menu has two main items: 마늘닭도리탕 Garlic Spicy Dakdoritang (from $36.90) and 닭한마리 Korean Chicken Hotpot (from $36.90). Each one has Small (2 pax), Medium (3 pax), and Large (4 pax) so you can easily adjust to the size of your party. 
There are accompanying chicken-based dishes like Dakkalguksu (chicken noodle soup) ($14.90) and Chogye Naengmyeon ($15.90), shredded chicken cold noodles.
The other sides include familiar dishes like Odengtang ($18.90), Cream Ttteokbokki ($12.90), and Grilled Squid ($20.90).
Garlic Spicy Dakdoritang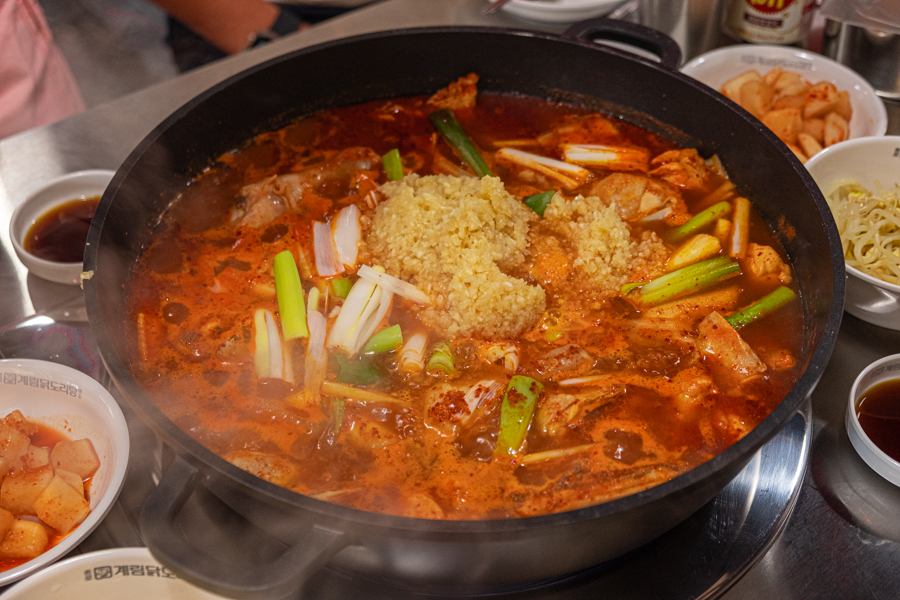 The star dish here is the 마늘닭도리탕 Garlic Spicy Dakdoritang (from $36.90), which comes with a heaping mountain of fresh minced garlic. This version differs from the usual dakdoritang with the addition of garlic and a soupier base. 
In the stew, there are chunks of fresh chicken, rice cakes, potato, and green onion in red fragrant gravy. We learned from the owner Lee Seongmin that the secret soup powder, soy sauce, and chicken powder are imported from Korea!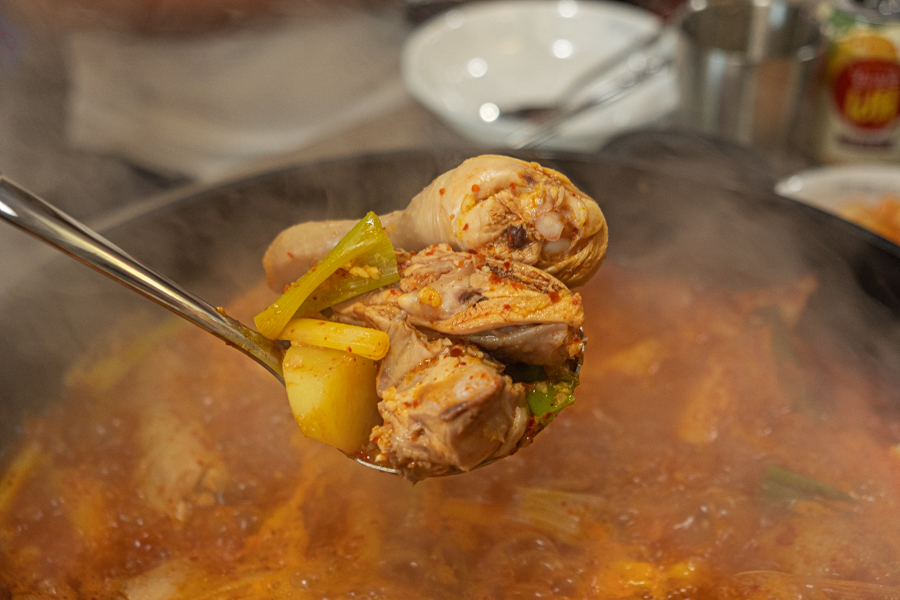 The recommended method of eating is to first scoop some garlic into the provided dipping sauce before enjoying the rice cakes. Once the stew boils, you can enjoy the chicken!
We thoroughly enjoyed the soup. Despite the incredible amount of garlic, the flavour was well-rounded and not aggressively garlic-ky. It's a good amount of spice, enough to tingle the back of your throat but not hurt your tongue. 
The chicken was very tender and had no funky smell at all! On its own it does not have a strong flavour so we recommend dipping it into the vinegar-based dipping sauce. It's a good carrier for heavy soup, complementing it with a natural sweetness. 
The serving size is also very generous, with a 4 pax serving size including two whole chickens! You can consider getting a smaller serving and getting add-ons. 
Kalguksu And Bokkeumbap
Add-ons include the Kalguksu ($5) – fresh Korean noodles, which absorbed the salty broth and provided a great chew. 
A must-order is the Fried Rice ($8), a typical Korean 'dessert' (or finishing meal). They fried rice, seaweed, sesame oil, and kimchi with the remaining soup to create a super fragrant dish. 
The combination of the savoury soup base, umami seaweed, and fragrant sesame oil was the perfect finisher. We found ourselves going back to finish it! 
Dakbal
A classic Korean alcoholic pairing is Dakbal ($19.90) or spicy chicken feet. Usually, it's served grilled but this iteration is braised in a spicy broth. 
It had a notable herbal taste that reminded us more of Chinese herbal stew than Korean cuisine. The chicken feet were fall-apart tender and absorbed the sauce thoroughly, although we think it can be spicier! 
Chicken Gizzard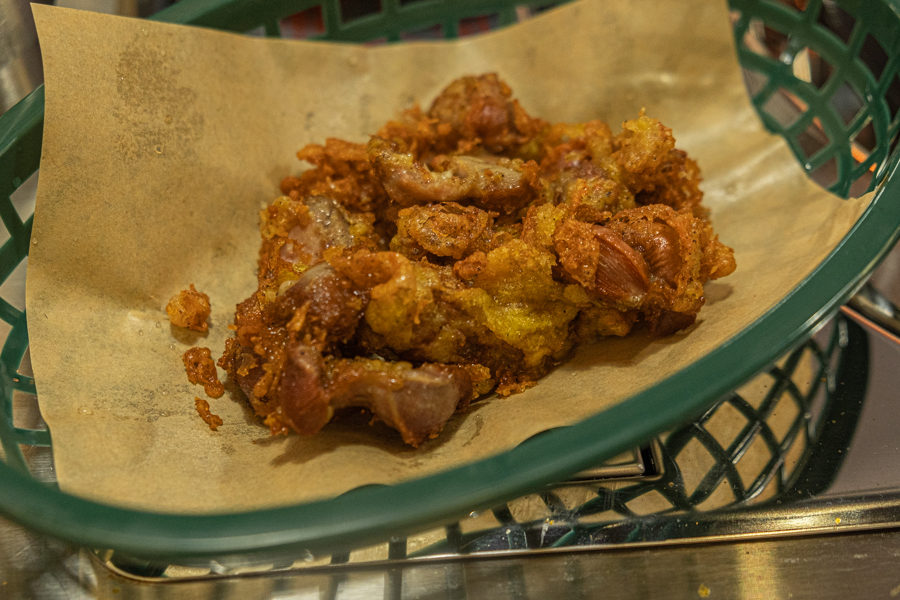 Another popular alcoholic food is fried Chicken Gizzard ($15.90). These came fried to a golden brown, coated in a savoury frying powder. 
These were crunchy and had no gamey taste! The batter was a tad bit too salty but we enjoyed it as a side. 
Hotteok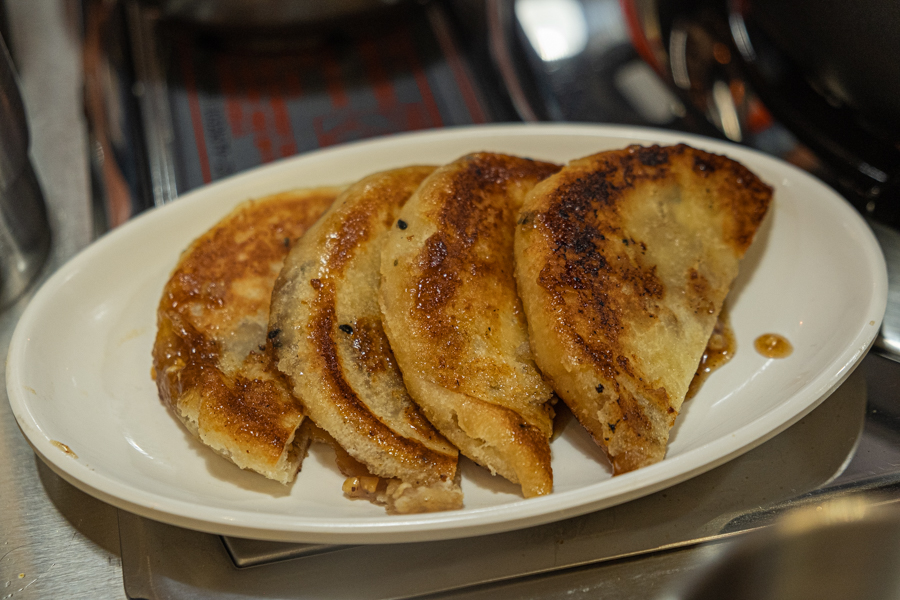 A sweet end meal is the Hotteok ($9.90). This came with crushed peanuts which added a nice earthiness to the sweet cinnamon-sugar mixture! 
Authentic Korean Daktoritang In Singapore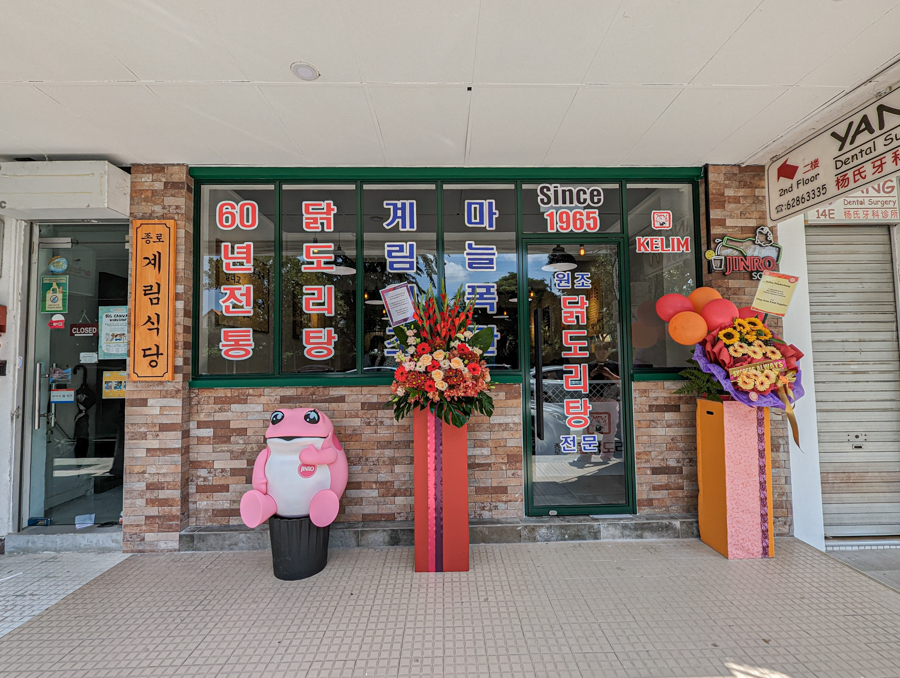 Kelim Daktoritang brings a taste of Korea with their unique iteration of daktoritang with an unforgettable amount of garlic! We think the robust flavour makes it worth a visit, located in Serangoon. 
Kelim Daktoritang
14B Kensington Park Rd, Singapore 557265
Open daily: 11.30am-2.30pm, 5.30pm-10pm
*Follow MiddleClass.sg on Facebook, Instagram, TikTok, and Telegram for more food, travel, and trending stories