Located behind a pair of tall doors at Dhoby Ghaut is Ganko Sushi, a Japanese restaurant with premium lunch sets and omakase offerings. They have added a new segment to their menu – robatayaki! 
Ganko Sushi Robatayaki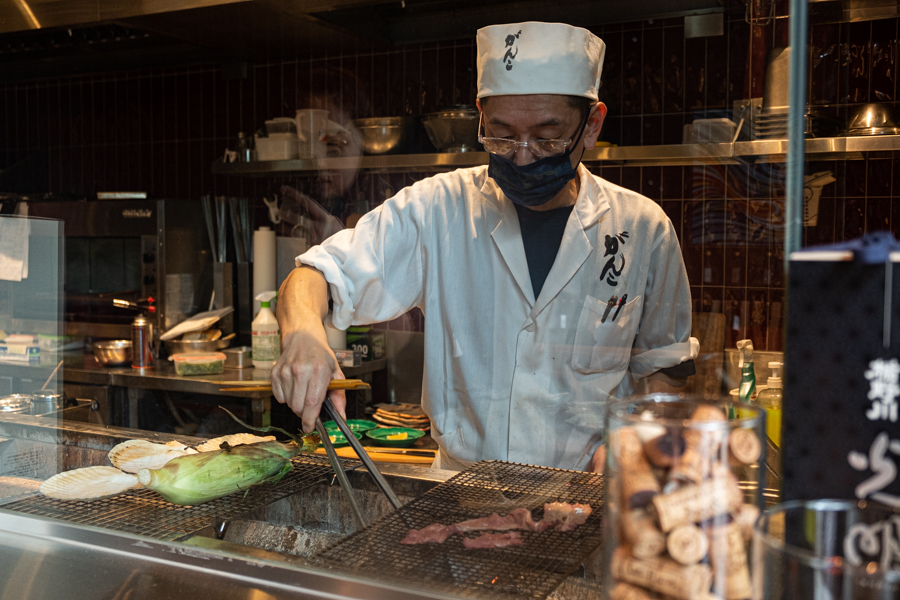 Robatayaki refers to items cooked over a charcoal grill, similar to yakitori which focuses only on chicken. As such, the menu includes a selection of fresh ingredients slow-grilled to bring out their flavours. 
The options include Shishitou Pepper ($5), Salmon Collar ($10), Tiger Prawn ($15) and even Crab Miso ($25). It's a slim menu with smaller portion sizes, more suited to be enjoyed with alcoholic drinks!
Gold Rush Corn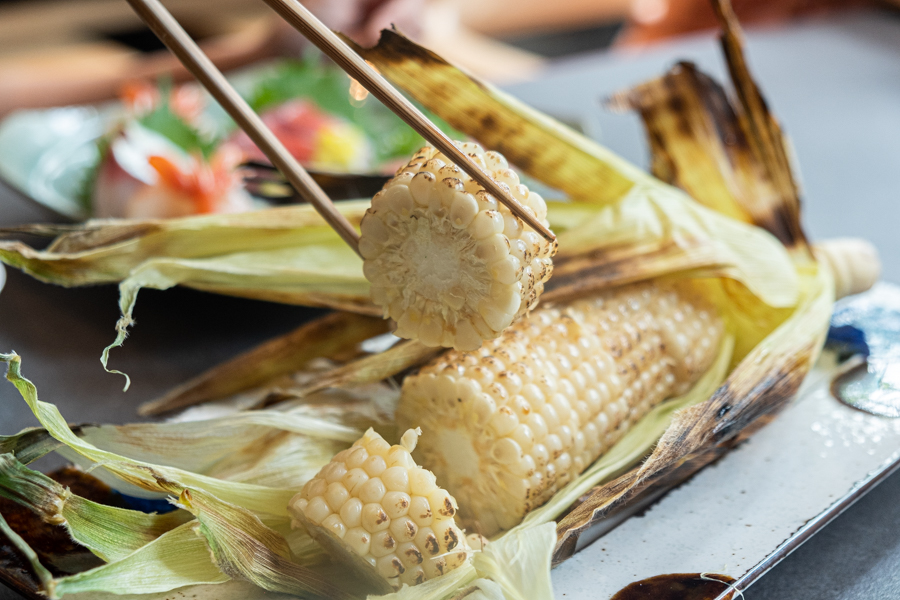 Our favourite item is the whole grilled Gold Rush Corn ($15) from Hokkaido. Unlike usual corn varieties, the kernels are whitish instead of bright yellow. 
Despite the dull colour, this corn was extremely sweet and almost buttery! The chef expertly grilled them to a slight char, caramelising the sugars in the corn. If you're a fan of corn, you'll enjoy this dish. 
Shiitake Mushroom
The Shiitake Mushroom ($5) is from Gifu, served whole including the stem. It's simply seasoned with salt, but had a pleasant earthiness and umami. Each bite was also juicy with a slightly firm mouthfeel. 
Potato With Butter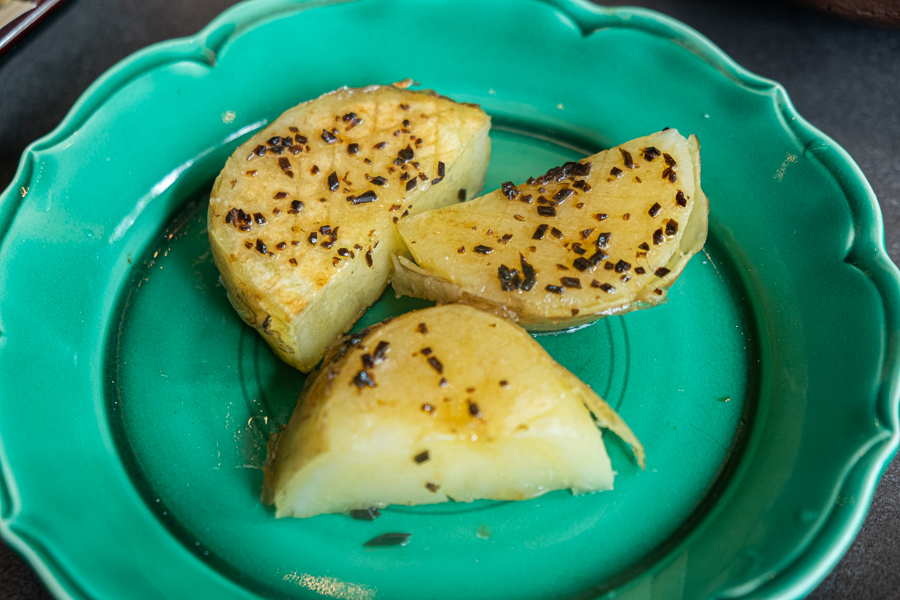 A simple dish, the Potato With Butter ($5) is garnished with kombu butter. This was buttery, fatty with a savouriness from the kombu. The potato was soft but had a good bite, becoming the perfect carrier for the butter!
Scallop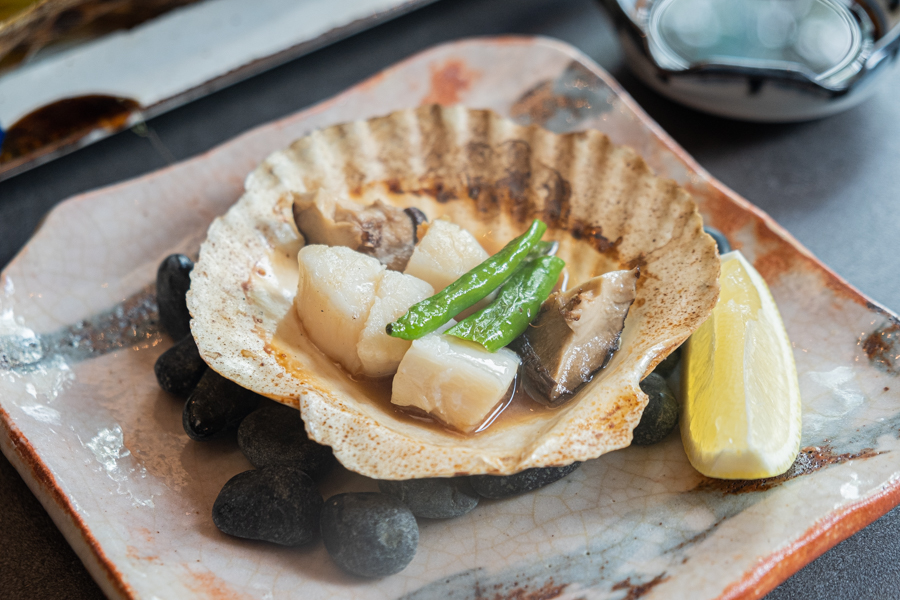 The menu focuses more on shellfish, with one of the offerings being Scallop ($15). It's grilled in the shell; garnished with mushrooms and green bean. 
There was a flavourful sauce of natural scallop juices which added a pleasant sweetness to the seafood. 
Beef Tongue
The Beef Tongue ($25) is best eaten hot to enjoy the texture! It was cooked perfectly with a slightly caramelised outside and tender inside, complemented by the tang of lemon juice. 
Bonus: Ganko Sushi Items
We also got to try the Deluxe Sashimi Platter 5 Types ($75) and Deluxe Sushi Platter ($58), both boasting a plethora of fresh seafood and sushi. We enjoyed the uni sushi and scallop sashimi!
There's also housemade Warabi Mochi, with brown sugar syrup and kinoko bean powder. The texture of the mochi was soft yet slightly bouncy and the syrup was just the right amount of sweet! 
Japanese Grill In Singapore
Ganko Sushi provides a comfortable yet premium experience, with an open design and premium menu items. The robatayaki is great for an after-work drink with friends!
Ganko Sushi
 #01-01,UBS Building, 9 Penang Road, Singapore 238459
Open daily: 11.30am-2.30pm, 6pm-10pm
*Follow MiddleClass.sg on Facebook, Instagram, TikTok, and Telegram for more food, travel, and trending stories