Enjoy your favourite Korean street foods reinvented into breads! Paris Baguette is hosting their K-Spicy Ppang Fair, offering a lineup of breads, pastries and sandwiches incorporating elements of their beloved street food.
Korean Street Food Breads
The selection will be available from 7 July 2023, with a lineup of six breads.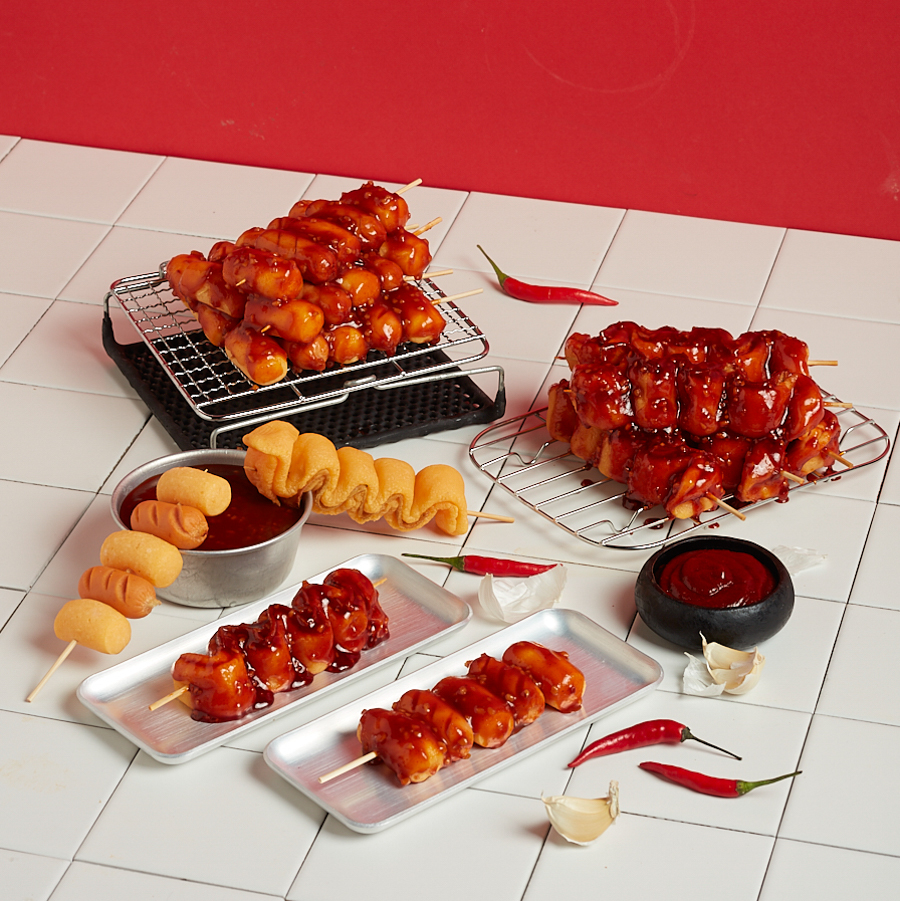 The first is the Oh-Ppang Oh-Ppang (Korean Odeng Cheese Bread Stick) ($2.70), with Paris Baguette's signature cheddar cheese bread skewered with Korean fish cake! It also features a spicy gochujang sauce for the extra kick. 
Another cute take is the Sau-Ppang Sau-Ppang (Korean Sausage Cheese Bread Stick) ($2.70), inspired by Sotteok. It alternates sausages and cheese breads shaped like rice cakes in the same sticky sauce, served on a stick (just like the real deal)!
The Chamchi Kimchi Egg PPang ($5.20) emulates the famous egg bread sold on the streets of Myeongdong, with a spicy tuna kimchi filling and cooked egg topping. For something meatier, the Kimchi Ham Pancake Ppang ($5.20) has a crispy pastry with ham cubes and kimchi – taking after a classic kimchi jeon.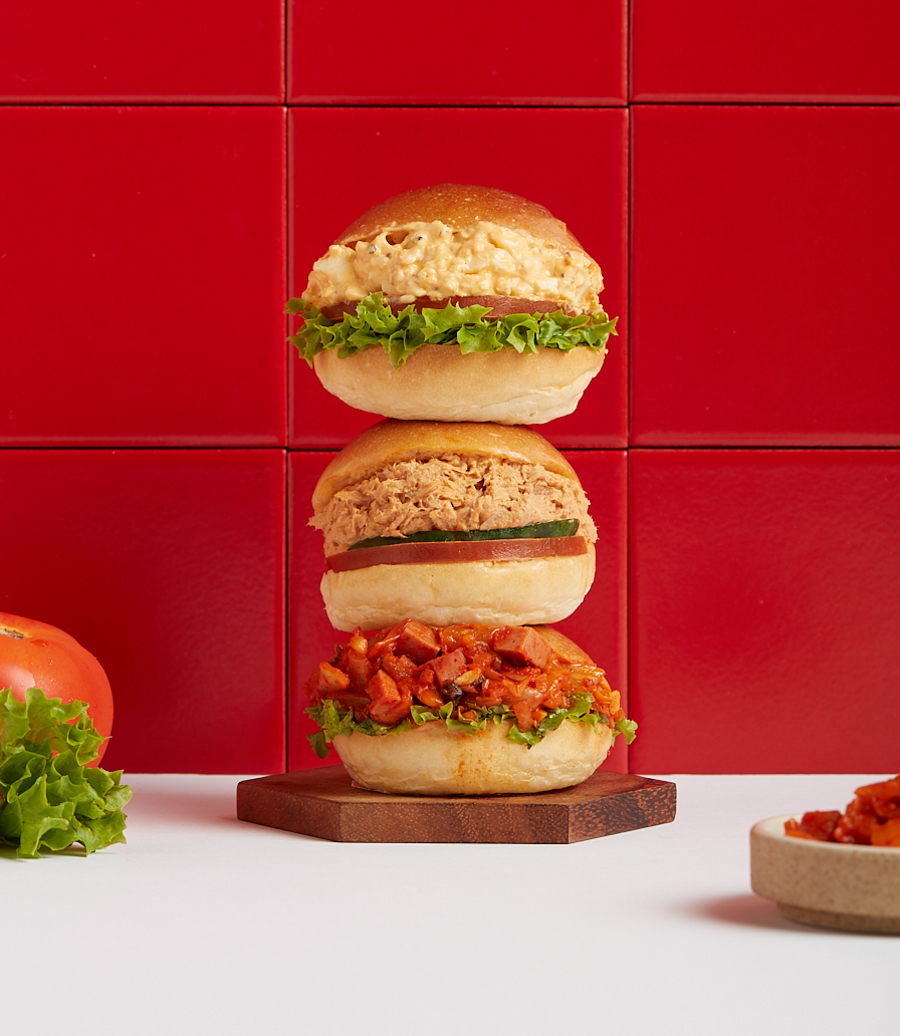 The Bulgogi Sau-Ppang (Korean Beef Bulgogi Sausage Bread) ($4.90) has stir-fried bulgogi with mushroom and sausage, wrapped with spiced bread. There is also the Chamchi Kimchi Egg Sandwich ($10.50) with a trio of mini soft bun sandwiches in egg mayo, kimchi ham and tuna ham salad for a satisfying meal or snack. 
Another new release is the Omija Tea, a traditional Korean beverage from magnolia berries known to have many health benefits! You can enjoy it as Korean Omija Tea ($7.20) and Sparkling Omija Tea ($8.20), which are available from 10 July 2023. 
Special Promotions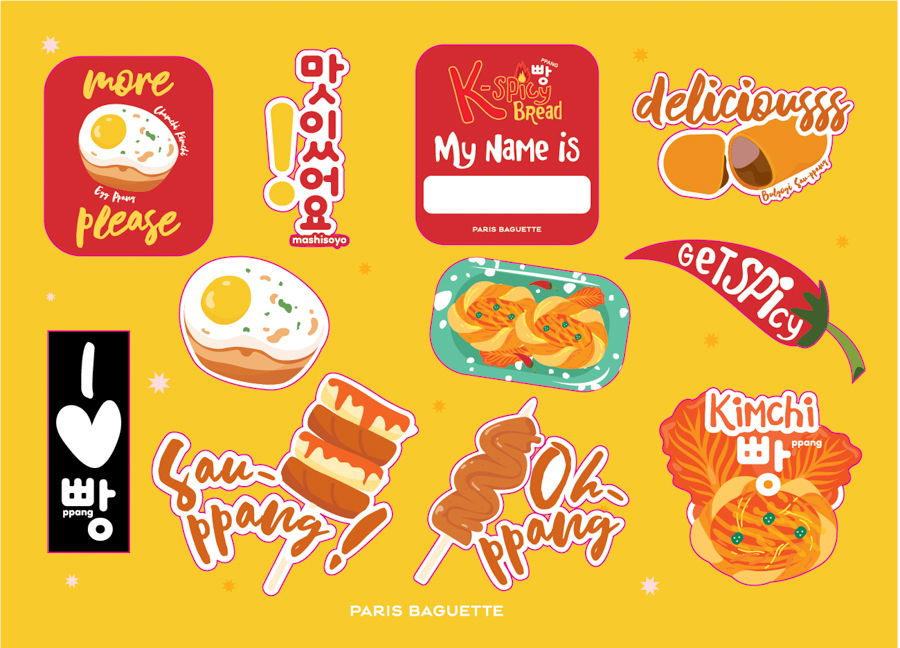 To celebrate the K-Spicy Ppang Fair launch, purchase of any item from the selection will come with a limited edition sticker set from 7 to 20 July 2023!
There's also a National Day special from 1 to 14 August 2023 where you can enjoy the bread with a drink! Enjoy the Oh-Ppang Oh-Ppang or Sau-Ppang Sau-Ppang with an Americano ($5.80) or Chamchi Kimchi Egg PPang, Kimchi Ham Pancake Ppang, or the Bulgogi Sau-Ppang with Americano ($8.80).
There's more! From 21 July to 31 August 2023, enjoy an additional K-Spicy Ppang Fair item if you purchase five items from the selection. 
Paris Baguette New Bread
This lineup is a pretty fun and unique take on regular Korean street food! The K-Spicy Ppang Fair will be available at all Paris Baguette outlets from 7 July 2023. 
*Follow MiddleClass.sg on Facebook, Instagram, and Telegram for more food, travel, and trending stories