One Dollar Lawyer joins the Disney+ roster of new Korean dramas and is now available for your streaming! A fresh, comedic take on the usual legal K-dramas, One Dollar Lawyer shares the heartwarming story of lawyer Cheon Jihun and budding prosecutor Baek Mari as they work together to bring justice for those unable to defend themselves.
Unique Characters And Compelling Stories
Cheon Jihun (played by Namkoong Min) is an eccentric but talented lawyer, decked in tailored three-piece suits, designer sunglasses and a stylish perm. He only charges 1,000 won (or about S$1) for his legal services, regardless of how difficult the case.
His unabashed ways clash with Baek Mari (played by Kim Jieun), a sharp and confident prosecutor-in-training who disagrees with Jihun's unorthodox methodology. She comes from a family lineage of legal powerhouses, most notably her grandfather, who owns one of the biggest law firms in Korea. Knowing this, you can imagine her shock when he tells her she has to work with Jihun in his small, disheveled office for 2 months.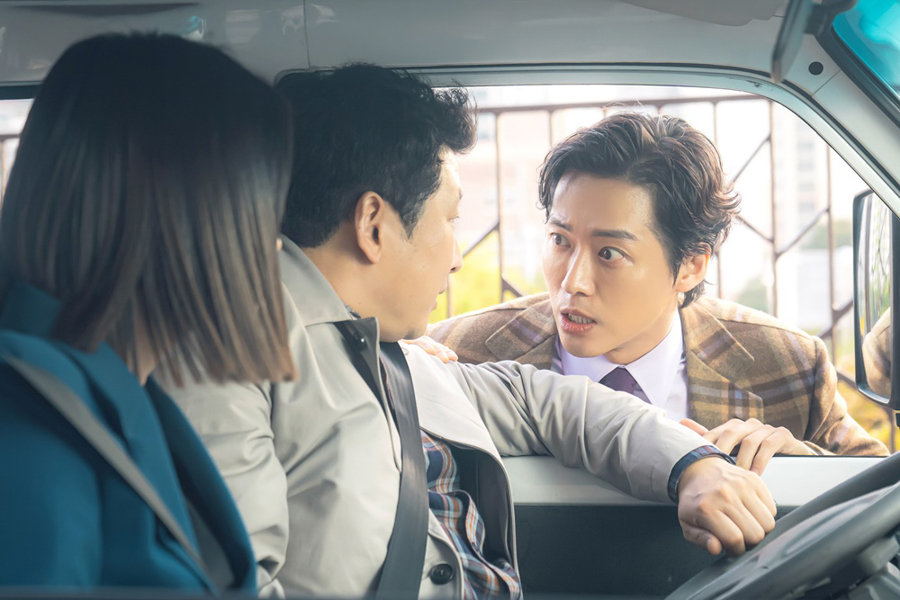 As the story progresses, Cheon Jihun and Baek Mari are forced to work and learn from each other as they continue to defend their clients, many who are poor and undereducated, against rivaling corporations intent on crushing them. Their witty banter and humorous rivalry make for great on-screen chemistry, with the background of many heartwarming (or heartbreaking) situations. 
If you're looking for more legal dramas, you can check out our list of law dramas to watch! Catch the hilarious duo in One Dollar Lawyer, now on Disney+!
*Follow MiddleClass.sg on Facebook, Instagram, and Telegram for more food, travel, and trending stories