Mother's Day is just around the corner (FYI: Sunday, 14 May 2023)! If you're looking for a restaurant to enjoy a meal, there are a great selection of specials and promotions happening now. Here's our guide to Mother's Day specials this year, so you can pick the perfect experience for Mum.
Restaurants
Bedrock Bar & Grill
Take Mum for a shopping spree before coming in for a delicious set lunch at Bedrock Bar & Grill and Bedrock Origin.
The restaurants have each curated a Mother's Day Set lunch menu (available from 7-15 May 2023), with three delicious courses and a glass of Shiraz cabernet ($98++). 
Think items like Roasted Wagyu Picanha and Grilled Avocado & Crab Salad with caviar.
For more information, see their website here. Secure a table online at Bedrock Bar & Grill or Bedrock Origin. 
Goodwood Park Hotel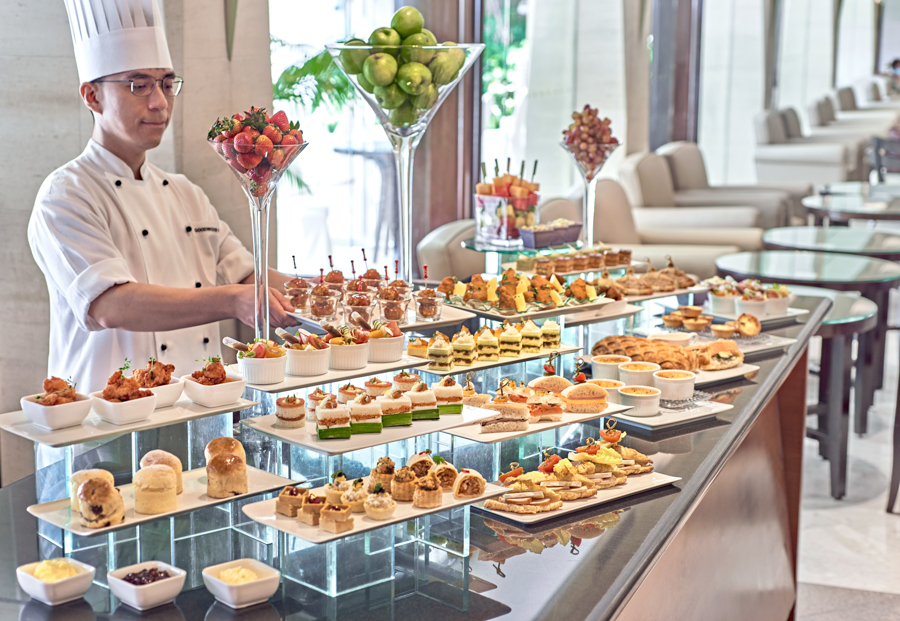 There are many ways to spoil the most important woman in your life. From delicious cakes, to set lunch menus, and the Goodwood Park Hotel is here to make it all possible!
For an indulgent surprise, get their Lychee Rose Cremeux & Jasmine Tea Mousse Cake ($78 nett for 1kg, available from 1-11 May). 
They are also offering a slew of Mother's Day special menus across their restaurants. There's a Mother's Day Mega Afternoon Tea buffet at L'Espresso & Gordon Grill, Mother's Day 5-course dinner at Gordon Grill.
There's even an la carte buffet with desserts & D24 durian delights at Coffee Lounge! For the full lineup of Mother's Day specials, visit their website.
For something extra memorable, consider gifting a relaxing staycation in their Junior or Poolside suites. The stay includes a buffet breakfast for two and $100 nett credit at Coffee Lounge, with two movie tickets per stay. 
For room reservations, visit their website here. The booking period is now till 28 September 2023.
Buona Terra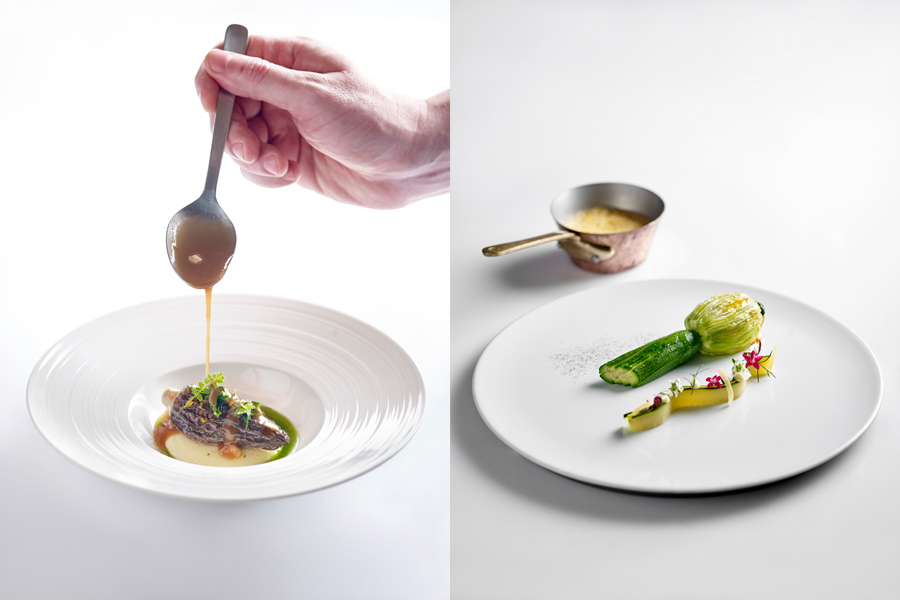 For an Italian feast fit for celebration, try Buona Terra. 
Resident Chef Denis Lucchi showcases his innovative contemporary Italian creations with a Spring four course lunch menu ($118), or enjoy some a la carte options, including Warm Fusilloni with Pesto of Tomato and Socilian Almonds, Lemon, Bottarga and Sea Urchin.

Soup Restaurant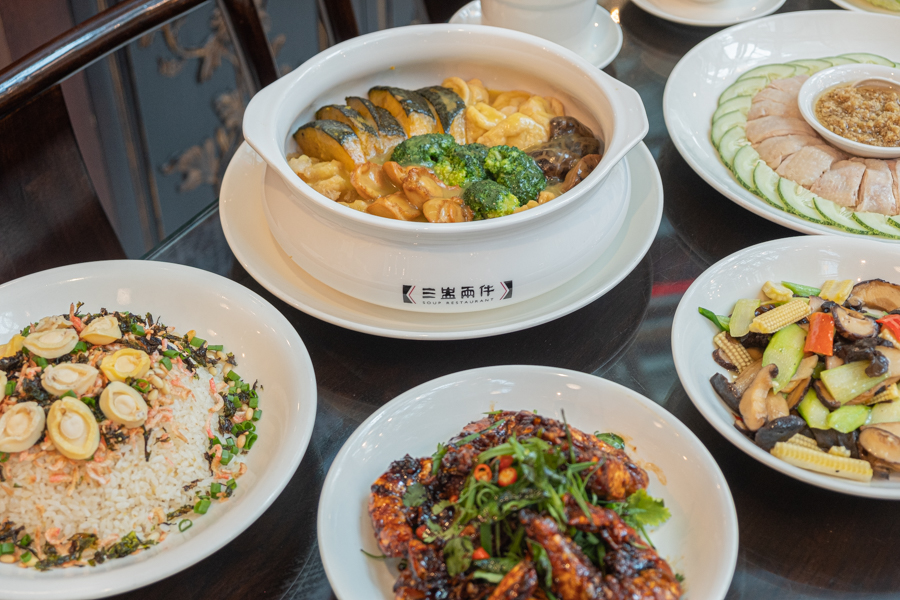 Soup Restaurant is offering two premium set menus for both Mother's and Father's Day!   
The menus can be customised from 2 to 10 pax – the Appreciation Set (from $88) and Wellness Set (from $118), both focusing on nourishment. 
Dishes you can look forward to include a Double-Boiled Walnut with Prime Rib Soup and Baby Abalone with Samsui Ginger Pearl Rice, alongside cute handmade baos! 
The sets are available for dine-in, takeaway and delivery till 30 June! For more information, visit their official website.
Paradise Group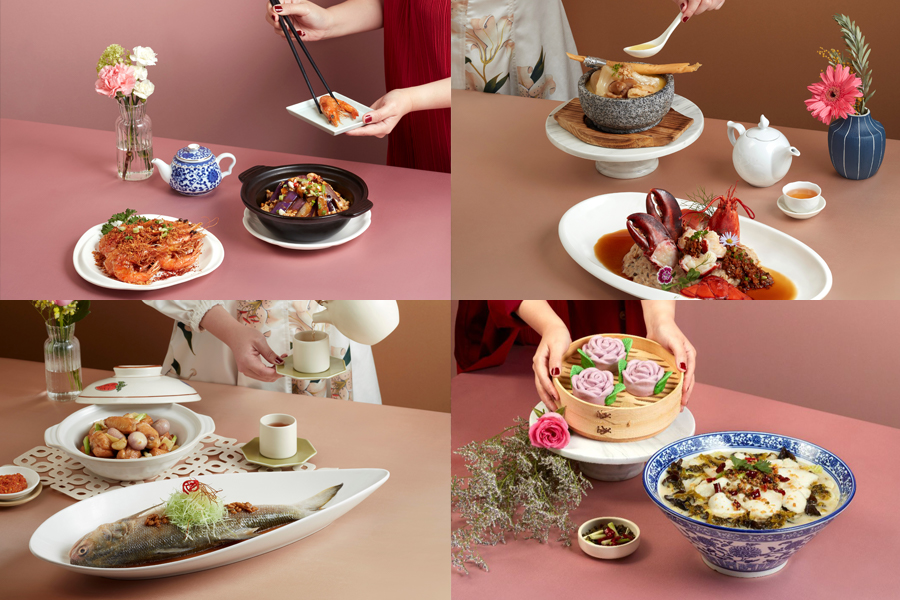 The Paradise Group restaurants are each offering Mother's Day special dishes! 
With restaurants from Taste Paradise to Paradise Hotpot, there are a plethora of nourishing dishes to enjoy with family.  
Seafood Paradise is offering Steamed Dragon Tiger Grouper in Chef's Sauce ($58.80, U.P. $72.80) and Braised Pork Belly with Yam ($22, U.P. $26), whileParadise Teowchew has a Stewed Chicken and Yellow Wine ($28) and steamed threadfin ($68). 
For the full list of Mother's Day specials, visit their official website. 
Beauty in the Pot
Beauty in the Pot is offering a special Mother's Day set, featuring a new soup base – Warming Yellow Wine Kampong Chicken Broth! 
The  Mom's Nourishing Set ($98) comes with Kampong chicken broth and their signature Beauty Collagen Broth!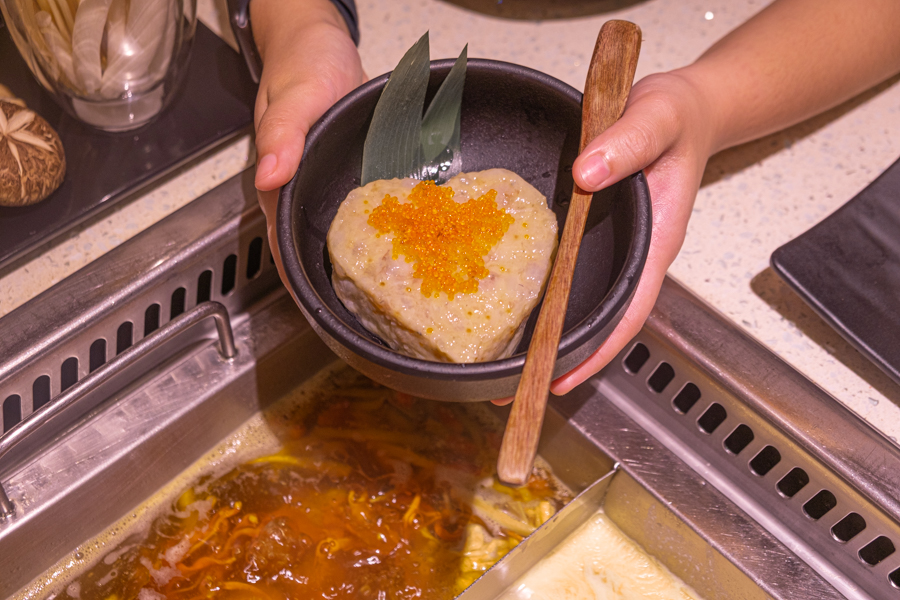 Enjoy nourishing flavours in the Dang Gui Ebiko Prawn Paste ($13.80), Wild Mushroom Platter and Sliced Giant Grouper Fish – all specially picked to make sure your mom is nourished.  
For more information, visit the official website.
Fat Cow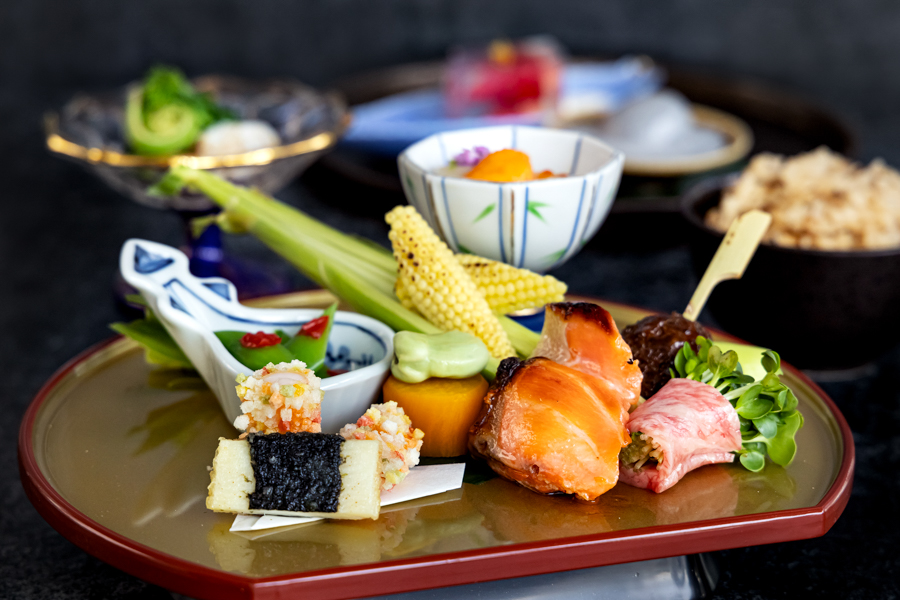 Head Chef Shingo Iijima designed a specially curated lunch menu for Mother's Day, inspired by two special women in his life – his wife and his mother. 
The set lunch ($138++ per person) offers delicious flavours as well as a seasonal spring ingredient.
We are especially excited for the dessert, which requires excellent precision of flavours and techniques: a layered strawberry jelly, that requires each layer to be fully formed. 
Guests are also invited to bring home an event-exclusive edible gift, a heart-shaped shio butter cake.

Yàn
Situated in the National Gallery, Yàn is offering a wholesome spread of sharing dishes perfect for sharing. 
Their 8-course Celebratory Menu ($128.80, min. 4 pax) includes Roasted Peking Duck carved tableside. Is there a better way to celebrate Mum than with a delicious meal with the family?
For more information, visit their website.
 Meow Barbecue
Meow Barbecue is giving a free DIY flower with every order in-store, making for the perfect gift for Mother's Day!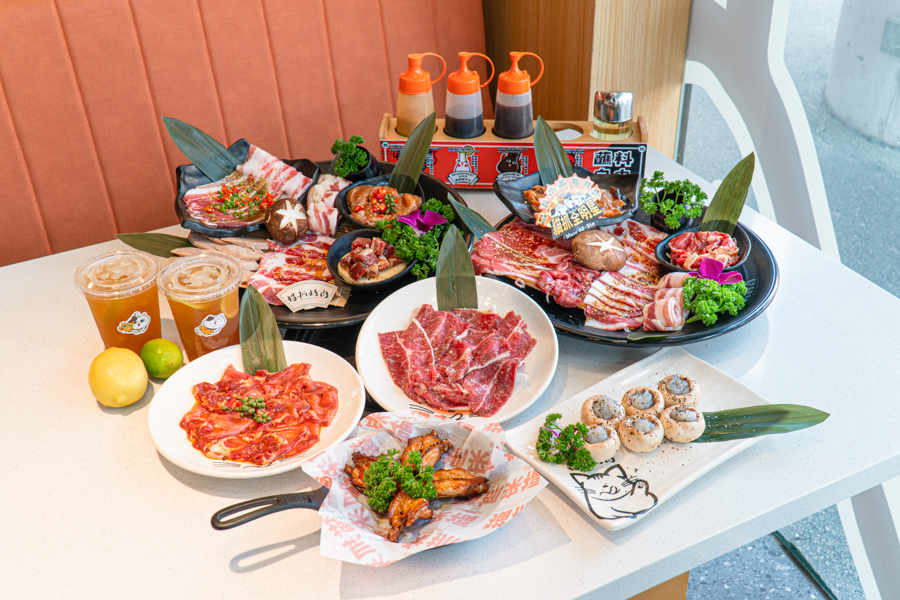 Indulge in their newest additions including Prawn Paste Stuffed Mushrooms, Sliced Beef with Garlic and more – worthy of a hearty barbecue feast. 
The DIY flower will be available when you dine-in at their Bugis outlet till 15 May 2023. 
Crystal Jade
Enjoy and celebrate Mother's Day in style with a high tea at one of the three fine-dining Crystal Jade establishments. 
Each high tea set includes two appetisers, four dim sums, a main, two desserts and a free flow of Chinese tea and coffee ($68++ per person). 
For an extra special touch, order a delicious bottle of Prosecco Cecilia Berretta NV ($58). Some delicious items to note are Black Truffle Toast with Mentai Mayonnaise, Pan-fried Scallop in Bacon Roll, and dim sums, including Sea Cucumber & Assorted Mushroom dumpling and Steamed Scallop.
To visit their website, click here.
RE&S
The RE&S Group of restaurants is offering limited-time special Parents' Day set menus! 
The goodies span across four restaurants: Ichiban Boshi, Ichiban Sushi, Yaki Yaki Bo and Shabu-Go. 
The menu sets start at $43.90++ for two people, and include goodies like a Roast Beef Platter, Sizzling Black Pepper Beef and Mustard Cream Salon & Kurobuta Pork Set! 
For the full lineup, visit the official website.
Kam's Roast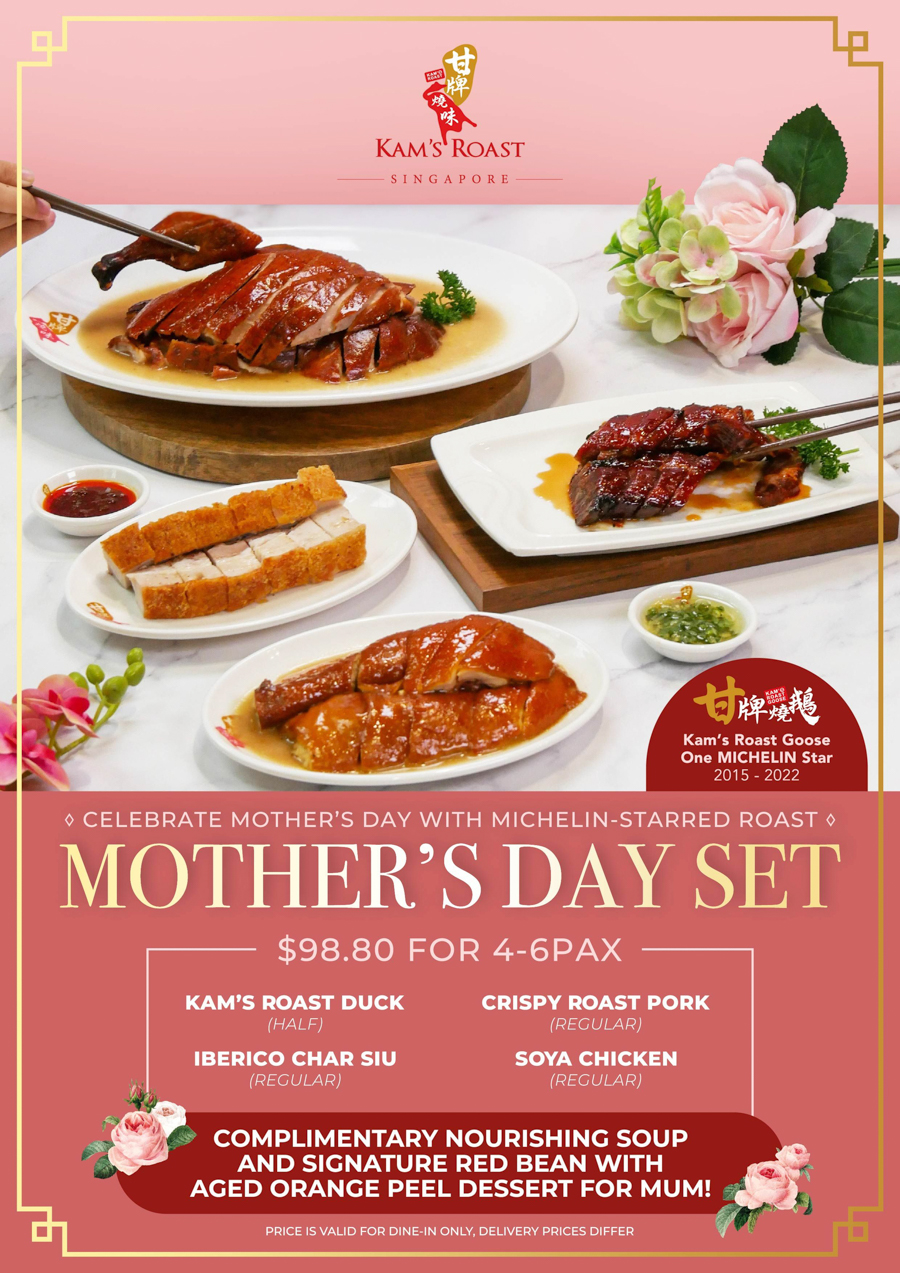 Get a hearty dinner from Kam's Roast with their Mother's Day Set ($98.80) with items like Kam's Roast Duck, Iberico Char Siew and more. 
If you dine in at Kam's Roast Jewel, mum gets to enjoy a complimentary nourishing soup and red bean dessert! 
For more information, head to their website. 

Si Chuan Dou Hua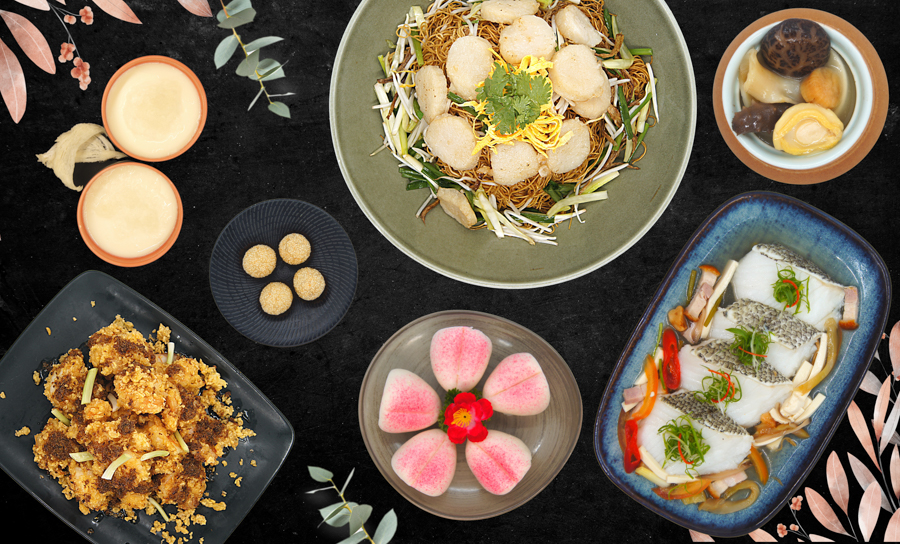 For a classic but elevated Chinese meal, try Si Chuan Dou Hua's Mother's and Father's Day Set Menus ($298 for 4 pax, $698 for 10 pax)! 
The dishes include Signature Roasted Duck with Black Truffle and Braised Fish Maw, Abalone and Sea Cucumber in Brown Broth. 
The restaurant is also offering a complimentary Longevity Bun with Ginger Mountain with all orders of the set menu items! 
All mothers will also receive a complimentary bottle of Homemade Soya Bean Crumb Sauce with Dried Scallop Sakura Shrimps Prawn Roe.
The set menu is available for dine-in at Si Chuan Dou Hua Kitchener Road. 

Da Paolo Pizza Bar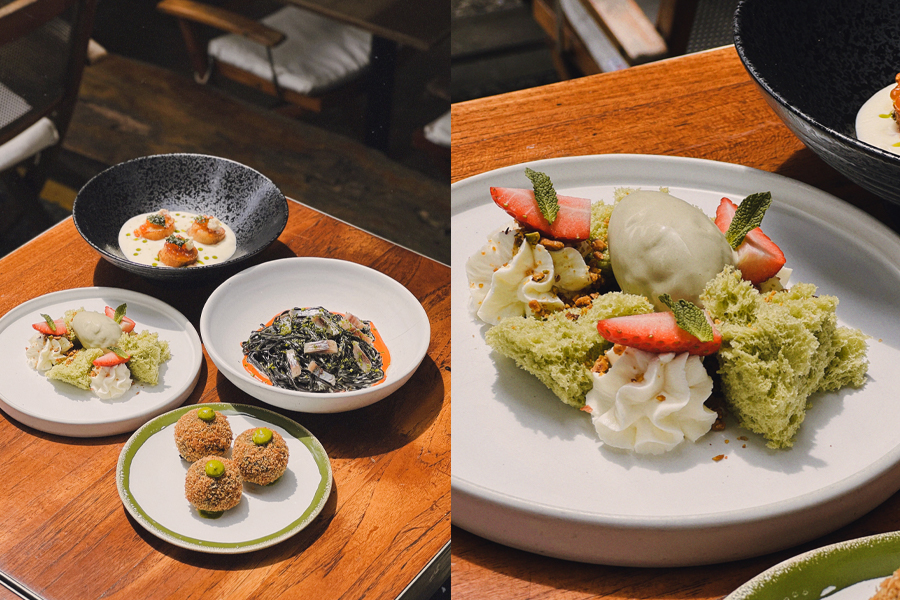 Da Paolo Pizza Bar's Mother's Day menu infuses flavours from the Mediterranean! 
The Mother's Day menu is available from 1 to 31 May, and includes Cuttle Fish Squid Ink Croquettes ($18++), as well as a Smoked Sardine Tagliolini ($35+).

Crystal Jade Palace
Executive Chef Martin Foo from Crystal Jade Palace offers both fine and casual dining options for the celebration!
Some highlights include Chilled Boneless Kampung Chicken with Scallion and Sand Ginger ($36 for half, $70 for whole), as well as luxurious Crisp-fried Premium Thick Fish Maw with Abalone Sauce ($78 per person). 
It's also conveniently located on Orchard Road, so you can  take Mum out for a shopping spree before having a delicious meal!
Make a reservation at your chosen restaurant here.
Ristorante Pietrasanta
After a delicious meal, what is better than a sweet treat? A free box of sweet treats!
Ristorante Pietrasanta is giving away free boxes of handmade Coco Cashew cookies to every mother dining in. The cookies are made from a traditional family recipe, with Italian coco powder and cashew nuts, hand-rolled and baked . These delicious cookies are valid to redeem from the 8-14 May, while stocks last.
To make a reservation, click here.
Vibe Hotel Singapore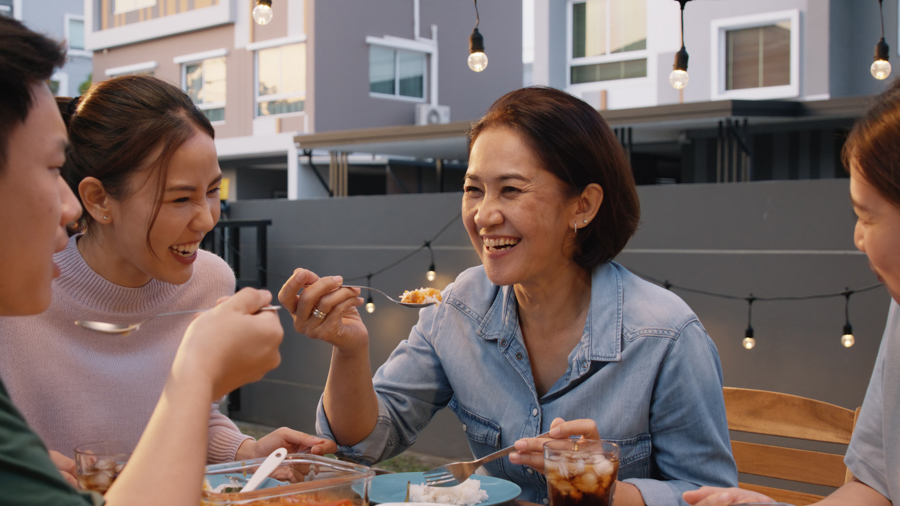 Spoil Mum with an special afternoon of exciting activities! 
Vibe Hotel is offering a Weekend Vibes Mother's Day Barbecue Buffet ($88++ for adult, $55++ for a child) with a plethora of Asian inspired flavours like Sambal Barramundi and Tumeric Prawns. 
The first 20 reservations will receive a complimentary Mother's Day Waxed Batik Painting set to let your inner creative juices flow!
For more details, check out their website here. 
JUMBO Seafood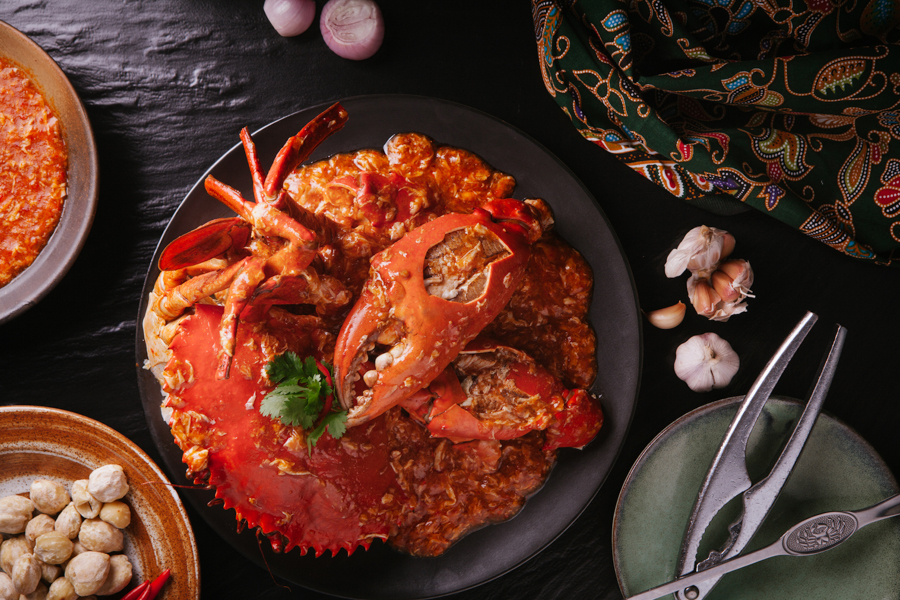 The Jumbo Seafood group is also offering Mother's Day meals across their three restaurants – Jumbo Seafood, Tsui Wah and Chui Huay Lim Teochew Cuisine & Zui Yu Xuan Teochew Cuisine.
Jumbo Seafood is offering a set menu available for 4-10pax ($328++). Enjoy dishes specifically curated for Mother's Day, including Seafood Treasures Soup ($28/pax for member, $38/pax for non-member) with nutritious ingredients like 5-head abalone, sea cucumber, and shitake mushroom.
Tsui Wah has a Fish Maw Red Date Wellness Chicken Soup ($16.80) and Snow Pear Calendula Flower Tea ($4.80), both designed to nourish.
For hearty gathering, go with Chui Huay Lim Teochew Cuisine & Zui Yu Xuan Teochew Cuisine. They are offering set menus (starting at $308+) from 4 to 10 pax, with items like a whole roast pig, Ngoh Hiang and more.
There's also the exclusive Double-boiled Superior Shark's Fin Soup with Chicken ($38 member, $42 non-member) only from 5 May to 14 May!
All the items are available from 1 to 31 May for both dine-in and takeaway! For more information, visit their official website. 
Desserts & Cakes
Paris Baguette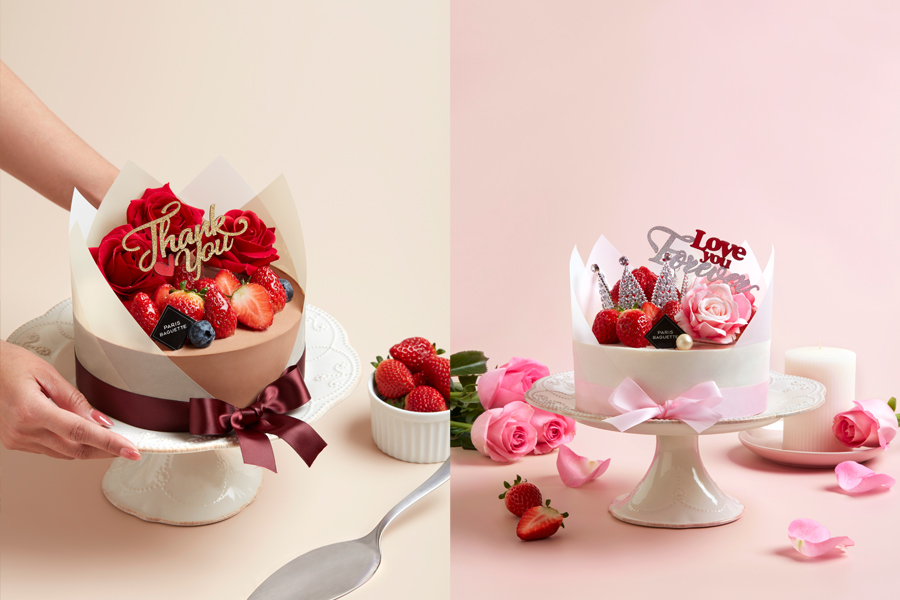 Bouquets are a special part of Mother's Day, so why not make it out of cake? 
This Mother's Day, Paris Baguette is celebrating with two special flavours and designs to choose from: "Thank You" Double Chocolate Cake ($68) and the "Love You" Double Fromage Cheesecake ($68). 
Both designs include a mini bouquet of fresh flowers right on the cake!
The cakes are available for pre-order from the 24th April 2023 via the official website. 
Psst: There is also a 10% off early bird special from the 24th April to 9th May!
The Marmalade Pantry
A delicious afternoon tea is a classic way to treat Mum on her special day. 
The Marmalade Pantry celebrates Mother's Day with a variety of treats, from 1st May to 31st July. 
Enjoy an array of savouries and sweets in the Floral Bliss Petite Afternoon Tea Set ($78++ for two persons) like Lemon Macarons, Seared Scallop with Osmanthus on Focaccia and Petite Earl Grey Cupcake.
They have also collaborated with Botanica Fragrance to offer a choice of their Diffusers with a purchase of their tea sets! 
Scents include Red berry, Sleep ocean and Orange cinnamon. For more details, visit their website! 
Swensen's
Enjoy a sweet and visually pleasing treat with Swensen's line of Mother's Day ice cream cakes! 
The new Carnation Strawrry Ice Cream Cake ($48/500g) features an ornate pink flower decoration with a base of tart strawberry ice cream. 
There's also the Maple Love Ice Cream Cake ($59/1kg) with caramel, toffee and toasted walnuts swirled in maple ice cream. 
Both cakes are available till 14 May at all Swensen's Stores for takeaway and delivery. 
Chaterise
Everyone's favourite Japanese bakery Chaterise also has a selection of decadent cakes and treats featuring the flavour of berries! 
The new additions are the Jewel Mousse ($35.50 for 14cm), featuring a cream cheese mousse with strawberry, raspberry coated with a raspberry nappage. 
There's also the Blueberry Garden ($40 for 14cm) with a cocoa sponge and chocolate cream adorned with fresh strawberries, raspberries and blueberry fresh cream! You can also choose from other goodies like crepe cakes and macarons. 
For more information or to order online, head to their website.
Fanntasy
Fanntasy is an online dessert shop by local actress Fann Wong, and they are offering a seasonal Yuzu Matcha Tart ($59) for the ocassion! 
The tart features a buttery base with matcha cremeux and yuzu curd, contrasting the citrusy and earthy flavours. 
There are also other options including the Valrhona Chocolate Tart ($58) and Raspberry Sakura Yogurt Tart ($58). 
You can order tarts online at https://fanntasybakes.com.sg/!
Tigerlily Patisserie
Tigerlily Patisserie has launched a Camellia Crown Cake ($62++) for the occasion, with camellia tea-infused bavarois and vanilla creme. 
They are also hosting a flower pop-up bar on 13th May from 11am-3pm so you can get some flowers for your mom!
Their Camellia Crown Cake is available for online orders till 14 May at their official website. 
BreadTalk
Celebrate Mother's Day with BreadTalk's floral-themed bread series! The collection includes new bakes like Blueberry Milky Way, Purple Rice Toast, Yammy Lava and Pulut Hitam Marble. 
All the bakes have a pretty purple hue and incorporate familiar local flavours.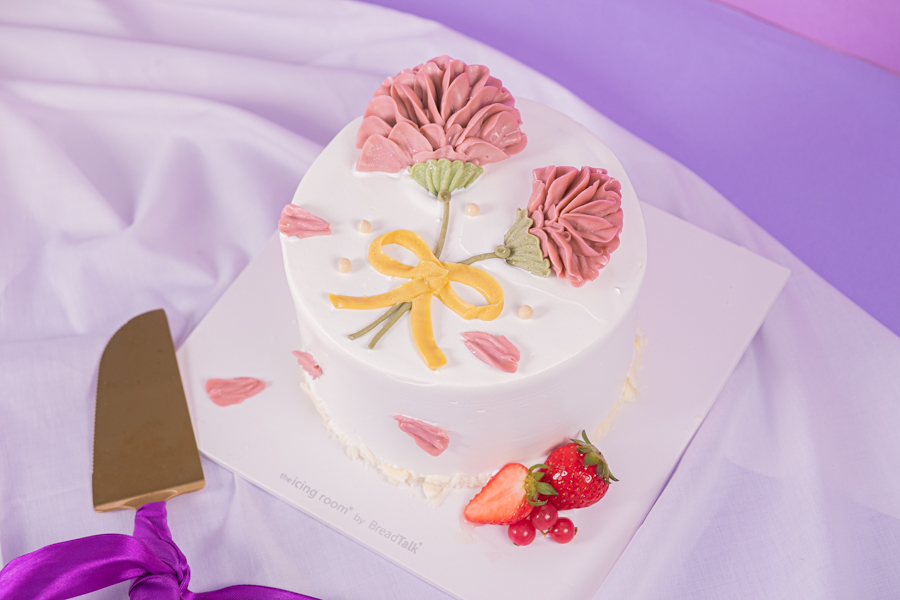 They also have cakes like Only Yam and Graceful Lychee!
The "Best Mum Ever" collection is available at all BreadTalk outlets till 14 May 2023. 
Ah Mah Homemade Cake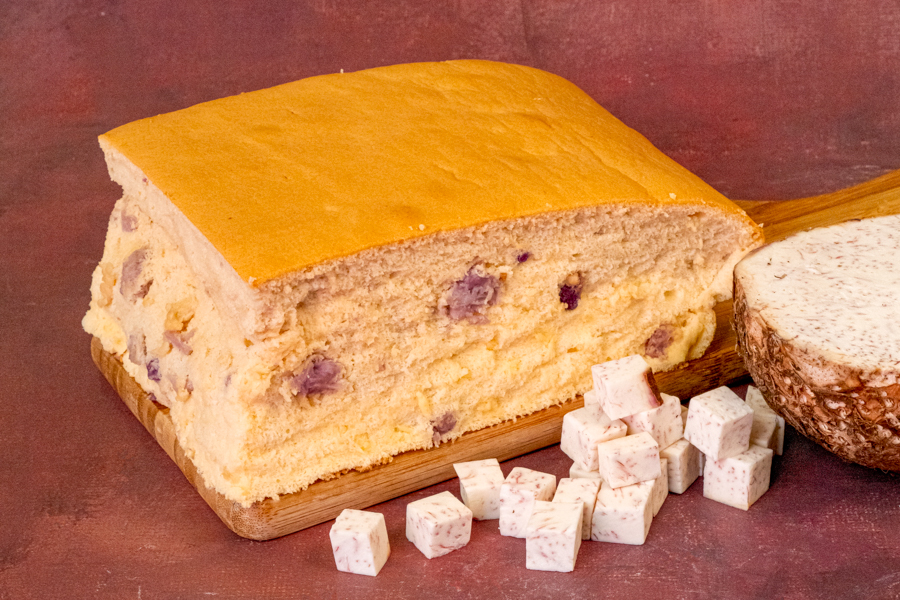 For a more traditional but equally hearty cake, Ah Mah Homemade Cake has an Orh Nee Castella Cake ($12.50)!
It features a velvety yam paste filling between their signature fluffy castella cake, made without artificial colourings and flavourings. 
The Orh Nee Castella Cake is available in-stores and online! 
Le Matin Patisserie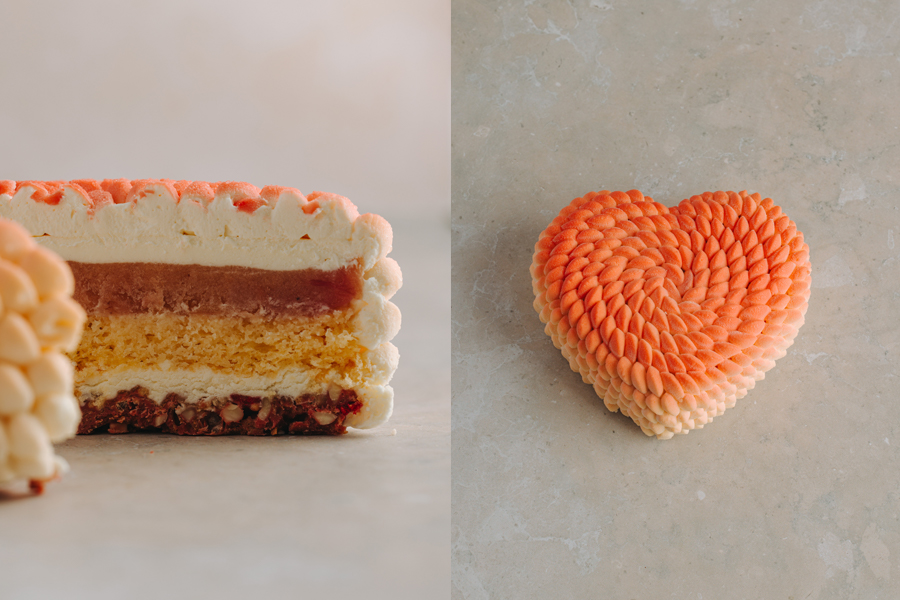 For a special occasion cake, Le Matin Patisserie has released a Mother's Day Peaches & Honey Cake ($148 for 4.5") bundle! 
The layers feature a whipped honey ganache, peach, pomelo and jasmine compote with vanilla genoise. 
The bundle also comes with a bouquet of flowers from Wen's Floral Studio, with peach-coloured roses and white tulips! 
Order the bundle online available for delivery or self-collection from 8 to 14 May 2023. 
Gifts & Events
Capitol Singapore & CHIJMES
From 1 to 31 May, Capitol Singapore and CHIJMES are hosting a number of events to commemorate Mother's Day!

Some highlights: Capitol Singapore is hosting a Meet The Deejays session on 6 May where you can catch your favourite 96.3FM radio deejays and a Crafter's Market from 26 to 28 May.
CHIJMES is offering discounts on their restaurants Carnivore Brazilian Churrascaria, New Ubin Seafood and The Winery Tapas|Bar. Plus, you can treat your Mum to beauty treatments with Natureland Spa!
For more information, check out the website for CHIJMES and Capitol Singapore.
Rawbought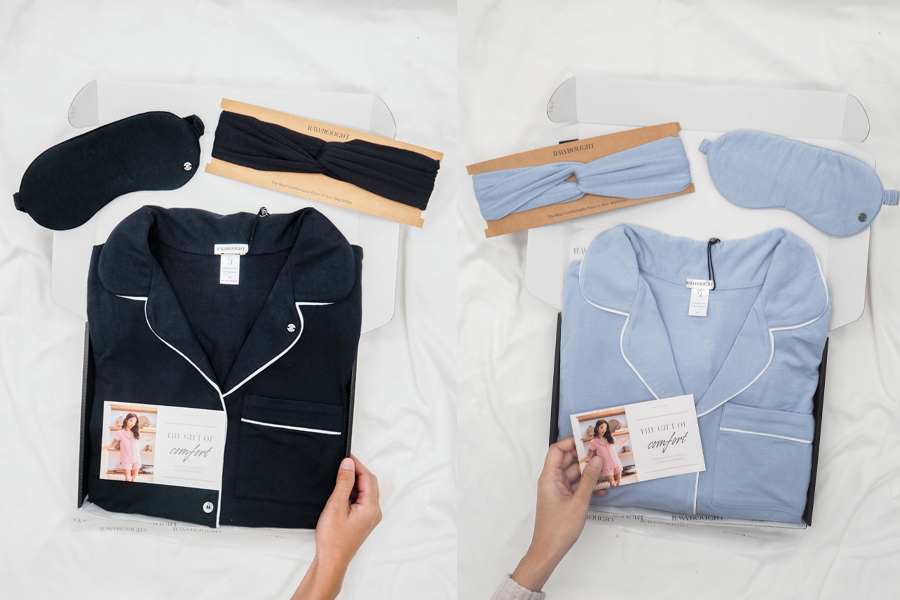 Pamper your mum with a quality pyjama set from Rawbought, specialising in stylish and comfortable sleepwear with sustainable yet premium materials.
They have a series of Je Dors Mother's Day Gift Sets (from $99) with different designs of their newly launched sleepwear.
The pyjamas come in four different designs and a variety of colours, in a buttery and breathable material.
Each gift set comes with a Modal Eye Mask and Headband made from the excess fabric from the Je Dors collection. Get your gift set from their website.
Mother's Day 2023
Treat your mum this year (and every year) with this exciting lineup of Mother's Day specials that are sure to please!
From everyone here at MiddleClass, happy Mother's Day to all the strong women and caretakers that paved the way for us.
*Follow MiddleClass.sg on Facebook, Instagram, TikTok, and Telegram for more food, travel, and trending stories