Kota88 is a stylish restaurant located close to east coast park, offering a menu of authentic Chinese-Indonesian cuisine.
Their selection takes inspiration from Goldok, Jakarta's Chinatown with unique dishes! 
Retro Interior Design
The interior of the store is super photo-worthy, best described as a retro-oriental design. 
Everything from the tiling, tables and even the paintings on the wall are reminiscent of an old-school eatery.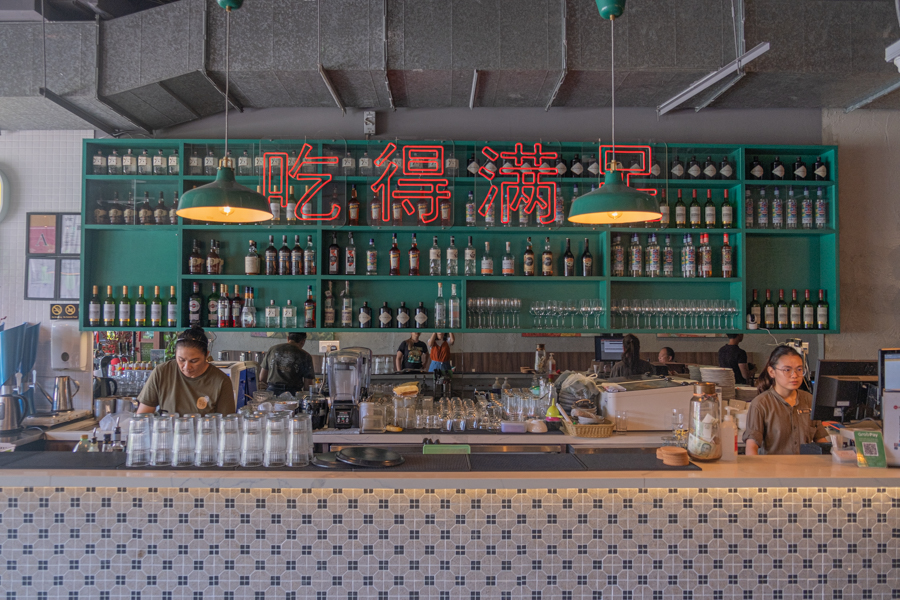 The bar is a great photo spot with a neon fixture that says 吃得满足, or to 'eat until satisfied'. 
Kota88 Menu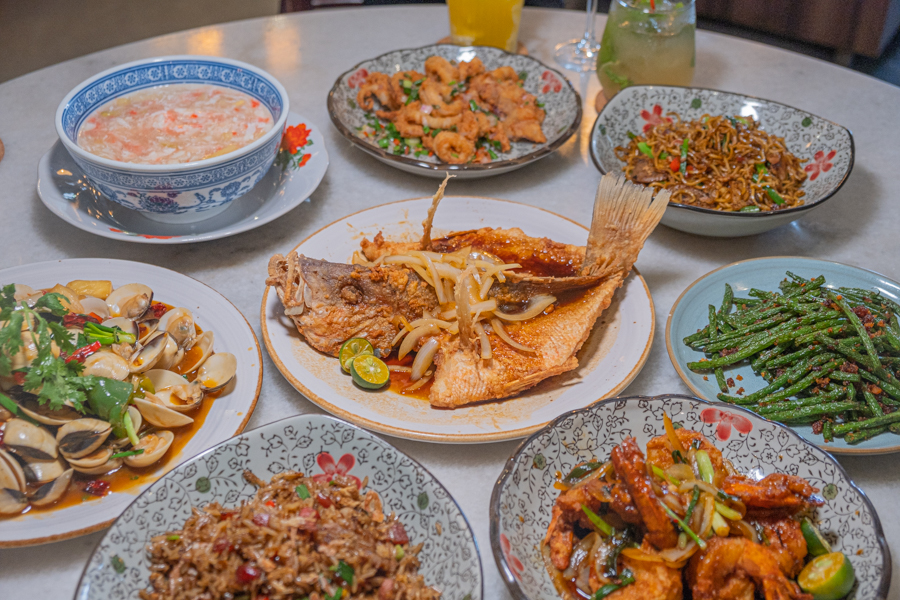 Kota88 has launched a refreshed menu, with improvements to their existing menu items to further emphasise the flavours of their dishes. 
The existing menu is extensive and offers a plethora of meats, seafood and vegetables. You can try their iconic Nasi Campur Babi ($18.88), a rice platter with roasted pork, ngo hiang and soy egg and Sate Babi ($18.88). 
The seafood selection has items including Cumi Goreng Metega ($28.88), fried squid in a sweet soy sauce and Udang Goreng Cabe Garam ($28.88), fried prawns in a salt-pepper seasoning. 
There is also an alcoholic cocktail selection with drinks like Cinamon Old Fashioned ($13.88) and Jeruk Passion Daiquiri ($13.88).
Sup Asparagus Kepiting

The meal began with the Sup Asparagus Kepiting ($22.88), a thick soup with crab meat and asparagus. 
It had a great seafood flavour with a great amount of crab meat and slightly crunchy asparagus stems to add a different texture. 
Ikan Goreng Mentega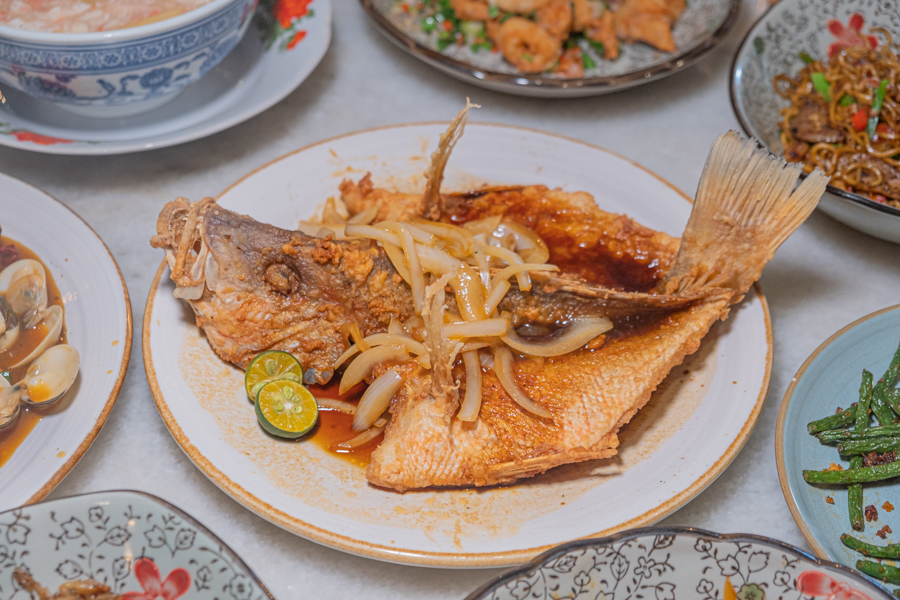 The Ikan Goreng Mentega ($54.88) features a whole fried red snapper drenched in a buttery, sweet soy sauce.
The meat was fresh and sweet, with a fluffy texture! The crunchy skin also paired perfectly with the sauce which was slightly tangy to cut through the richness. 
Nasi Goreng Spesial Kota88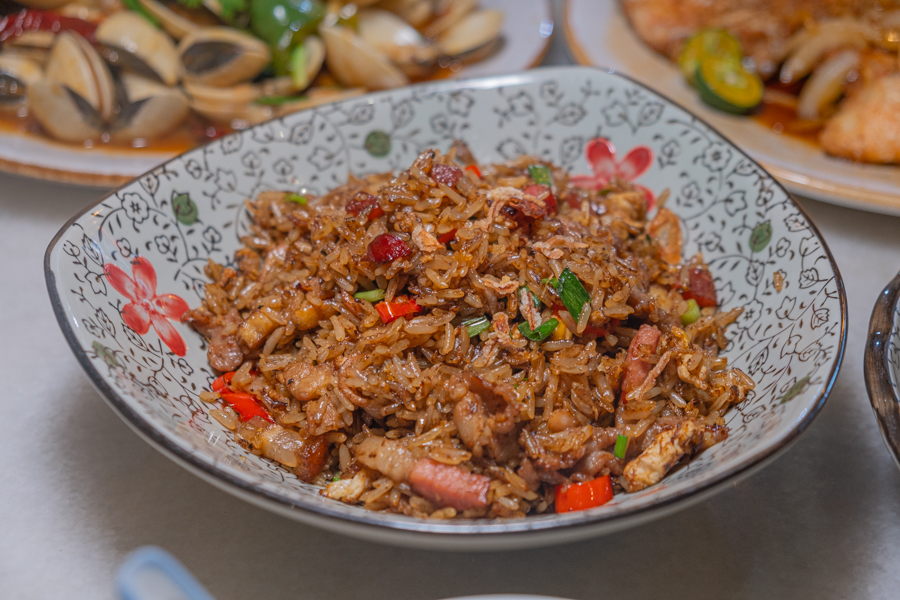 A classic dish, the Nasi Goreng Spesial Kota88 ($14.88) features ingredients like pork, chinese sausage, chicken and sliced beef ball.
The rice was infused with wok hey and well-seasoned! Each bite was smokey and had a great texture from the variety of toppings and rice – it was one of our favourite dishes here. 
Mie Goreng Spesial Kota88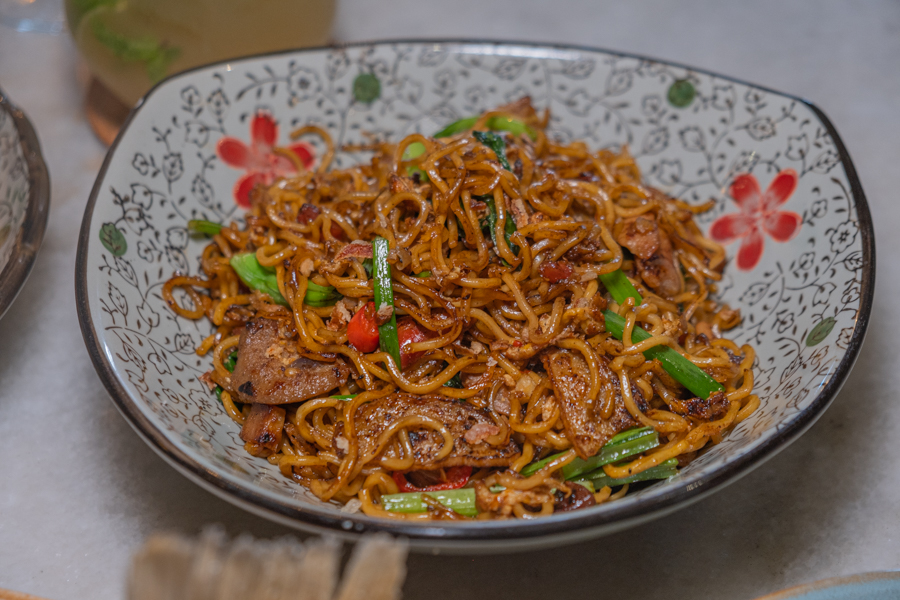 The noodle counterpart is the Mie Goreng Spesial Kota88 ($14.88), with a base of springy noodles and the same assortment of toppings. 
This too was full of the enjoyable smokey, savoury flavour from the wok and generous with the fillings. 
Kerang Saus Padang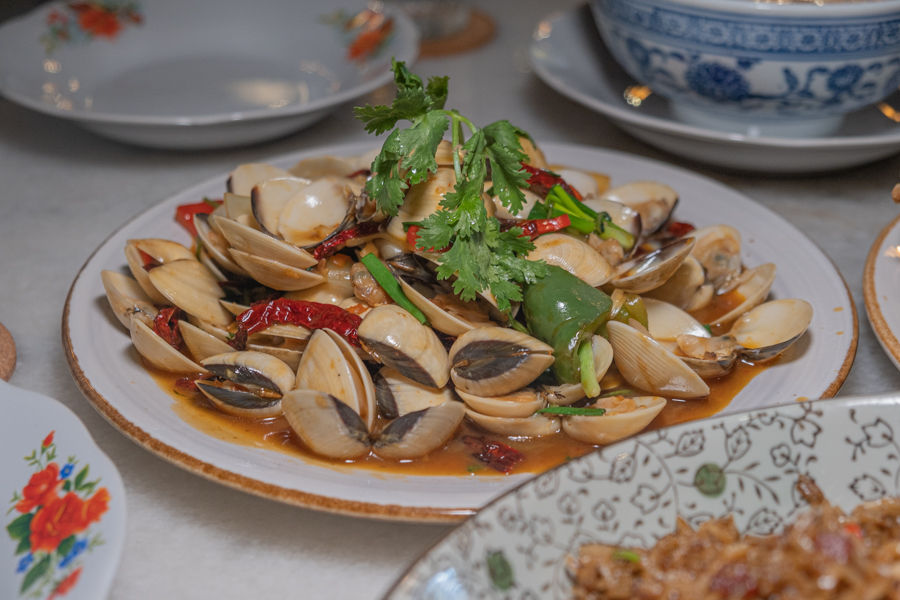 The Kerang Saus Padang ($24.88) featured a plate stacked with clams stir-fried in a spicy padang sauce. 
The clams were fresh and plump, coated in the savoury gravy that had a pleasant kick. 
Udang Saus Inggris 
The dish Udang Saus Inggris ($28.88) translates to 'prawns in English sauce', referring to the Worcestershire-based sauce brought over by European traders. 
The prawns were fried till crispy and tossed in an umami-filled sauce. This was another dish that would pair great with rice!
Cumi Goreng Cabe Garam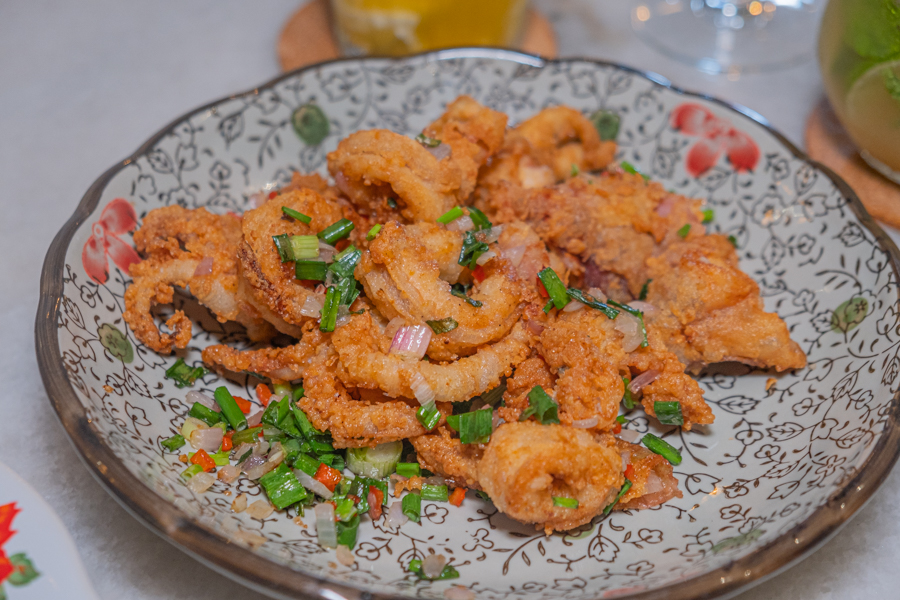 The Cumi Goreng Cabe Garam ($28.88) features deep-fried squid coated in a salt and pepper seasoning. 
Though unassuming, these morsels were quite addictive, with a crunchy coating and saltiness!
Cah Kacang Panjang Ebi Terasi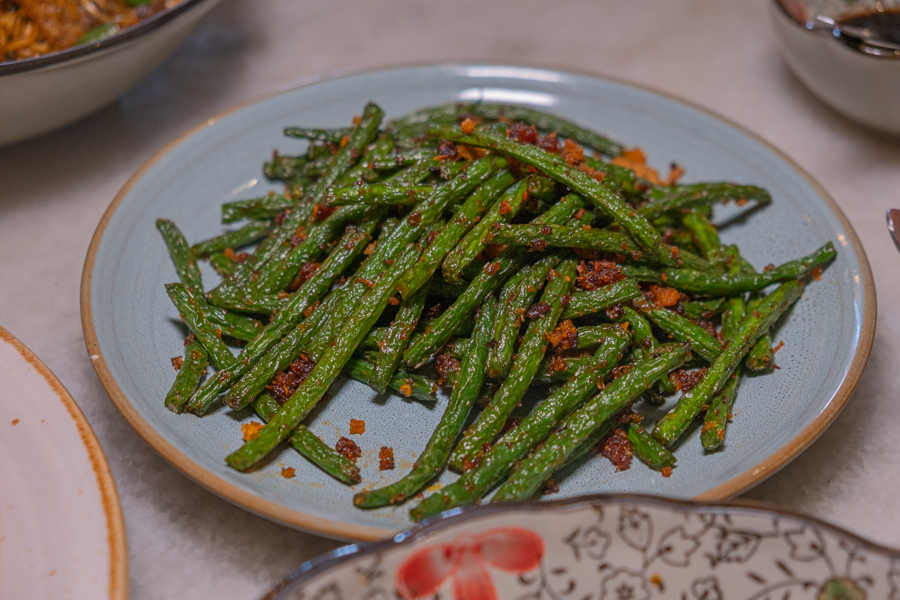 The Cah Kacang Panjang Ebi Terasi ($13.88) has crunchy long beans stir-fried with shrimp paste and dried prawn. 
It was reminiscent of the vegetable dish from zhu chao stalls, with a sweetness from the beans and umami from the prawns. 
Desserts
To end the meal, we tried the Es Campur ($8.88), similar to our local ice kacang. 
The mound of sweet shaved ice sat on top of a base of atap chee, jackfruit and grass jelly. It was sweet, icy and a pleasant end to the meal.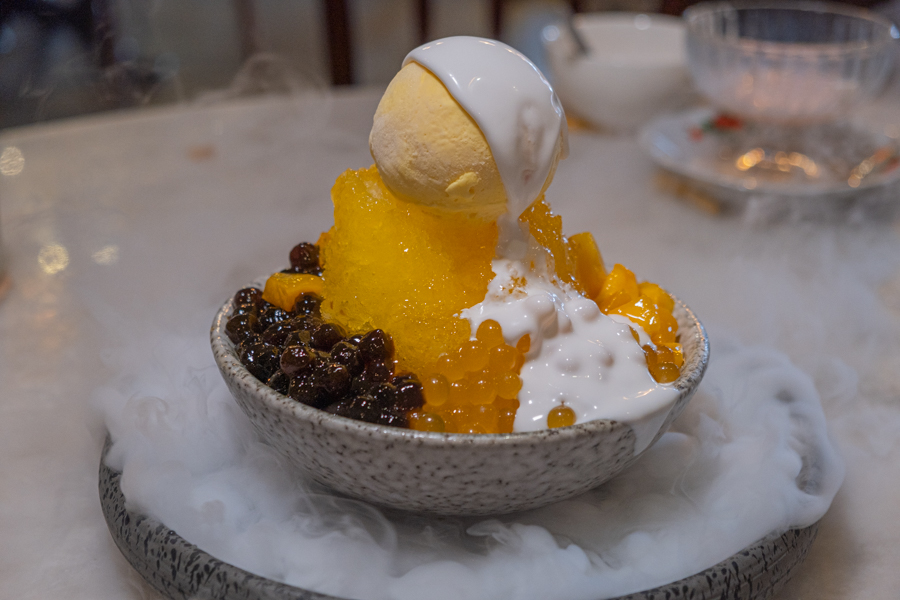 Our favourite was the Misty Mango Ice ($14.88). 
Served with a performance of dry ice, it featured a sizeable portion of mango shaved ice, black pearls, mango cubes, mango popping pearls topped with a scoop of mango ice cream! It tastes as good as everything sounds. 
Indonesian Restaurant In Singapore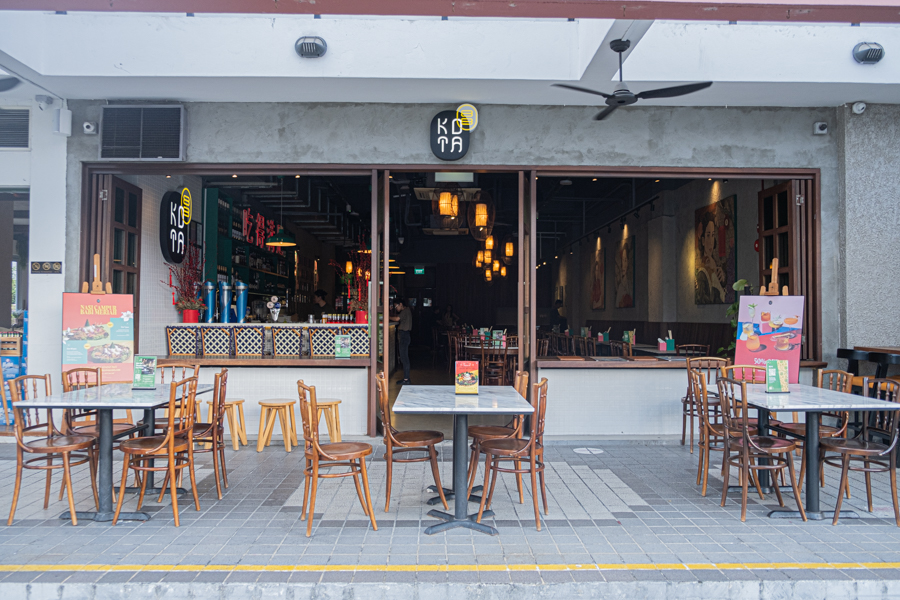 It was our first time trying Chinese-Indonesian cuisine and we enjoyed the flavours! Kota88 offers a unique yet authentic experience that's worth a try. 
Kota88
#01-02 Springvale, 907 East Coast Road, Singapore 459107
Mon-Fri: 11am-3pm, 6pm-10pm
Sat & Sun: 11am – 10pm
*Follow MiddleClass.sg on Facebook, Instagram, TikTok, and Telegram for more food, travel, and trending stories