If you're looking for a place to satisfy your bunsik cravings, you can add SSADA GIMBAB 싸다김밥 to your list! Inspired by the popular Korean bunsik chain of the same name,  SSADA GIMBAB is located in Bukit Timah Shopping Centre.
Simple & Comfortable Space
The storefront is right beside the escalator in B1, boasting the familiar SSADA GIMBAP logo.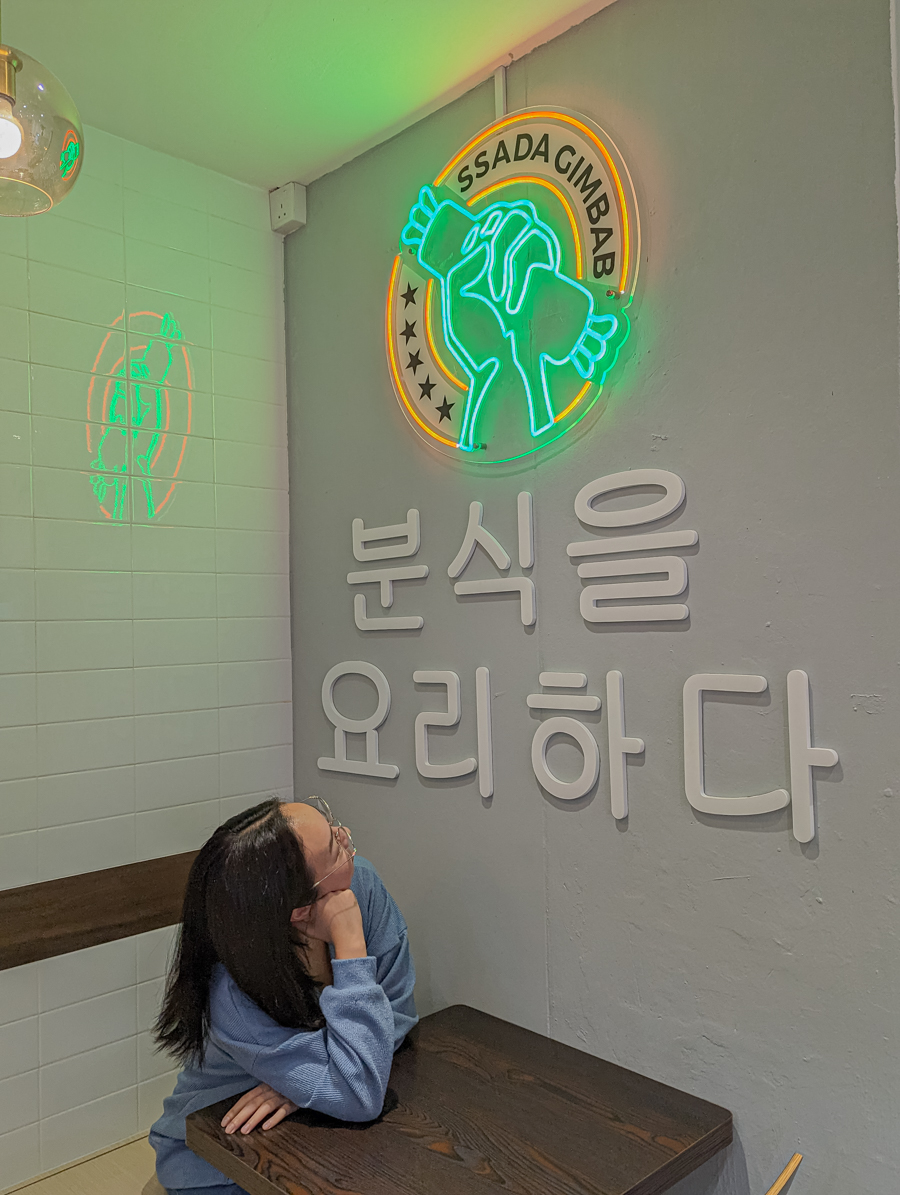 It has plenty of seating both indoors and outdoor, decorated with colourful neon lights and signs that liven up the space. Despite the simple design, the space was clean and comfortable which made for a pleasant eating experience.
The kimbap are rolled fresh in front of the store by a Korean ahjumma. We also noticed the staff speak fluent Korean, speaking to its authenticity! 
Ssada Gimbap Menu
You can find a spread of familiar bunsik (homemade Korean) dishes, ranging from kimbap to fried rice and even stews. 
The extensive kimbap selection includes Original ($8), Shrimp ($11) and the unique Mala ($11); all packed with familiar ingredients. 
There is also plenty of hearty dishes like Kimchi Fried Rice ($12), Spicy Stir Fried Pork Rice ($13) and Curry Tonkatsu Rice ($14). You can even indulge in Cheese Tteobokki ($14) and Jjolmyeon ($12). For something warming, there is the Kimchi Stew ($13) and Spicy Beef Stew ($15). All their stews are made fresh so it has a 10-minute wait. 
Tonkatsu Kimbap
One of the recommendations is their Tonkatsu Kimbap ($11), featuring a chunky deep-fried pork cutlet. 
The kimbap is chock-full of ingredients like danmuji (pickled radish), egg and carrots – making for a colourful and appetising display. It definitely reminds us of those you can get in Korea!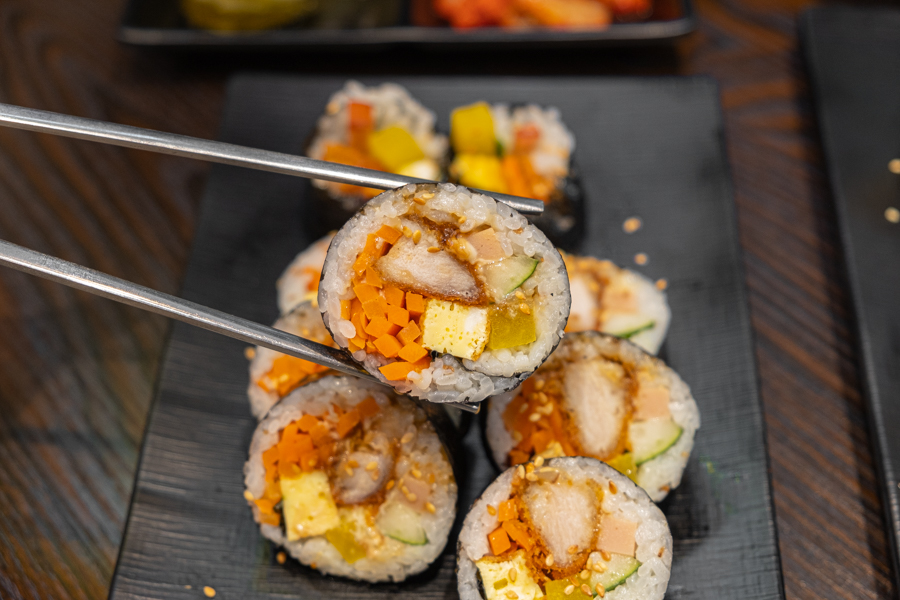 It tastes as good as it looks, with the combination of crunchy vegetables, meaty cutlet and creamy sauce. The meat in the cutlet was also tender and was not tough, making for a satisfying bite! 
Salad Kimbap
The Salad Kimbap ($9) is an interesting option. It features a cabbage slaw as the main ingredient, making it suitable for those who are looking for a lighter option.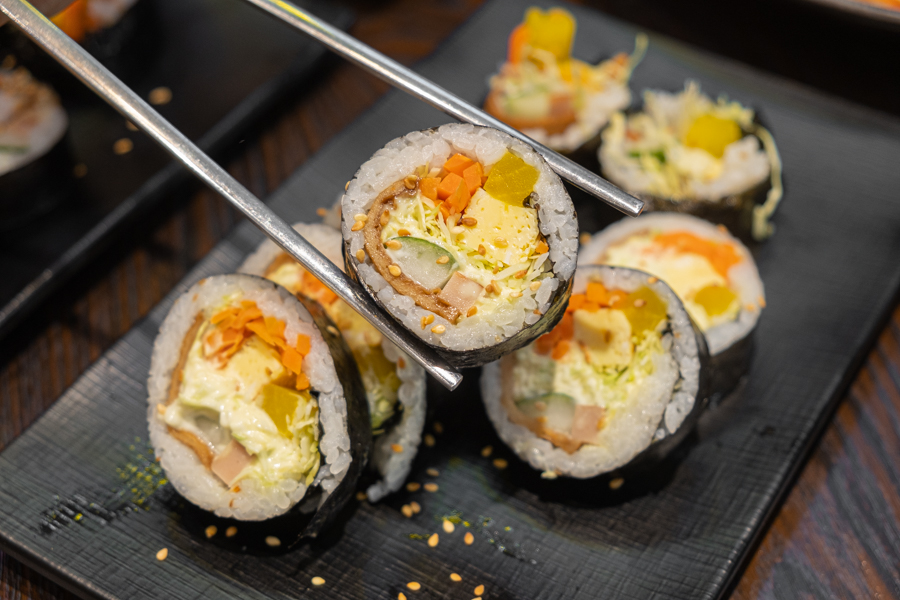 Despite its plain looks, the Salad Kimbap was quite good! The inclusion of fish cake and ham gave it a slight umami, while the slaw was refreshing and crunchy. We think you could easily finish a roll without feeling too bloated. 
Rabokki
Another classic bunsik dish is Rabokki ($13), essentially tteokbokki with added ramen noodles. We opted for added mozzarella cheese (an additional $2) for extra pizzaz.
The serving was very generous, this could feed two people comfortably! It came with ramen, fish cakes and noodle tteok, which are Korean rice cakes pressed into a long noodle shape. We like the use of noodle tteok instead of regular tteok. It was easier to eat and had a pleasantly chewy texture, coated in their sauce.
Their sauce was addictive – a great balance of spicy, sweet and a slight smokiness, tasting homemade. It was also perfect for dipping the kimbap, a classic Korean way of enjoying it. 
Korean Dumpling Salad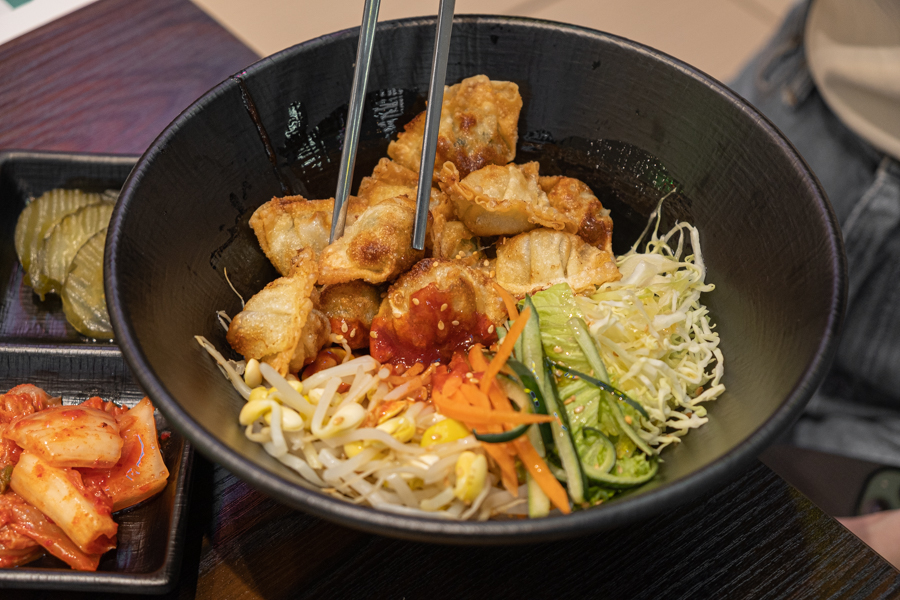 There's also the Korean Dumpling Salad ($12), another dish we don't see often. It comes with fried dumplings, fresh vegetables and a tangy spicy sauce.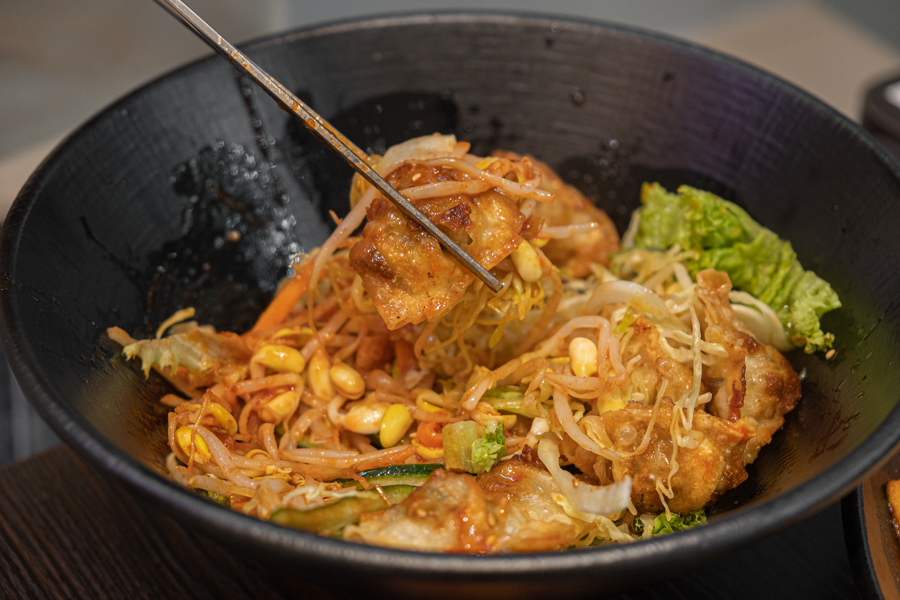 The vegetables and slightly sour sauce contrast the slight greasiness of the dumplings, creating a hearty meal in itself. It was also quite nice to cleanse the palette with the salad after a bite of kimbap. 
Authentic Kimbap In Beauty World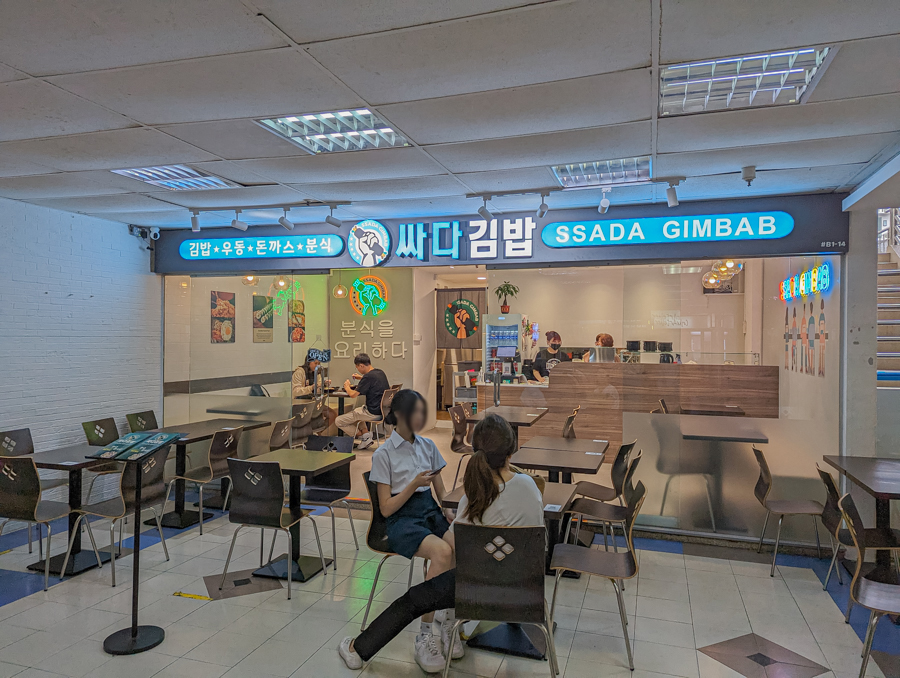 West siders can now enjoy authentic kimbap with Ssada Gimbap! We could taste the care and effort put into these handmade dishes, making it worth a visit if you're in Beauty World. 
SSADA GIMBAB 싸다김밥
#B1-14, Bukit Timah Shopping Centre, 170 Upper Bukit Timah Rd,Singapore 588179
Monday, Wednesday-Friday: 10am-9pm. Saturday, Sunday: 10am-3pm, 5pm-9pm
Closed on Tuesdays
*This was an independent review by MiddleClass
*Follow MiddleClass.sg on Facebook, Instagram, and Telegram for more food, travel, and trending stories