One of the places you will head to when visiting Korea for the first time is Bukchon Hanok Village. Located within walking distance from Anguk Station, the area around Bukchon Hanok Village is filled with beautiful cafes and iconic landmarks like Gyeongbukgung. Here are 10 cafes near Bukchon Hanok Village and Anguk station for you to rest your feet while exploring the quaint neighbourhood.
Cafes Near Anguk Station
Cafe Onion
If you intend on visiting only one cafe while in the neighbourhood, we highly recommend visiting Cafe Onion Anguk. Here, you'll get to experience a blend of modern and traditional architecture as they've incorporated lots of hanok elements into the design of the cafe.
Like all Cafe Onion outlets, you'll be welcomed by a display of tantalizing bakes. Simply pick the ones you like, and head over to the counter for payment.
Blue Bottle Samcheongdong
Ever since the first Blue Bottle outlet opened in Seongsu, there have been lots of Blue Bottle outlets popping up all over Korea. One of them is located in Samcheongdong. You'll find goods and merch on the first floor, where you'll also be able to place an order for your drinks.
Head up to the 2nd floor to collect your drinks and enjoy a view of hanoks. There's not much seating, so be prepared to stand and drink your coffee on crowded days. The cafe also offers bean grinding services if you purchase their beans, which make perfect gifts for your caffeine-addicted friends.
Cafe Knotted Anguk
Cafe Knotted recently revamped its space in Anguk, allowing those who love their donuts to dine in an aesthetic environment. The hanok cafe interior is perfect for the neighbourhood, where one can experience a piece of Korea's tradition in a modern setting.
You can also check out our review of the Seongsu outlet known as Cafe Knotted Peaches.
Cafe Low Roof
While Cafe Low Roof might look like just another modern cafe in Korea, it really isn't! Hidden behind the modern storefront is a traditional backyard, with a hanok that was built in the 1920s!
During Spring & Autumn, make full use of the nice weather and dine outdoors with a view of the hanok, something you can never experience in Singapore!
Art Sonje Center
Previously known as Almost Home Cafe, the space beside Art Sonje Center is now used as a spot for pop-up cafes. With the beautiful bamboo trees surrounding the hanok cafe, it feels like you're dining in a secluded forest. The latest pop-up is with Busan Momos Coffee, where they are using the space as a pop-up cafe, taking place till Oct 2nd, 2022.
Halff Coffee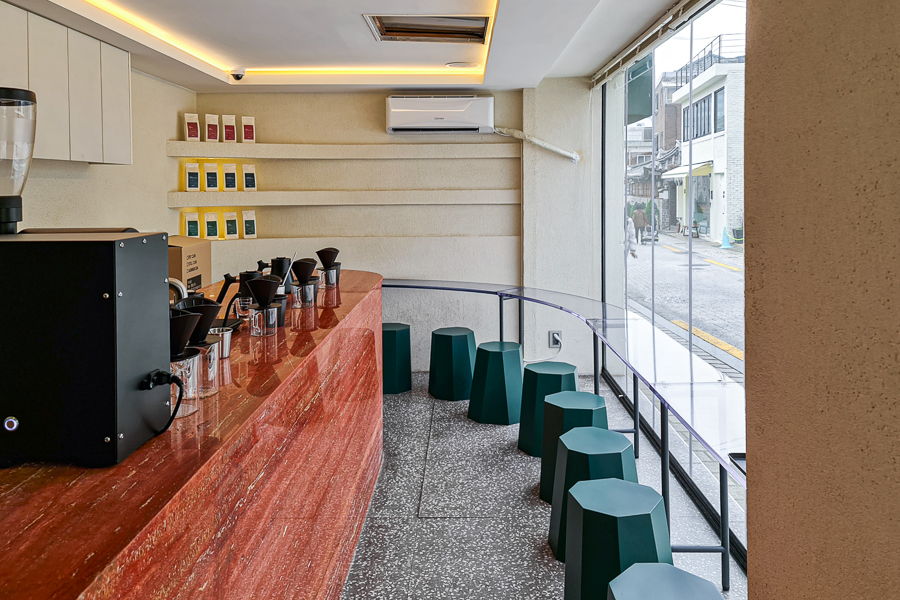 Halff Coffee is a cafe near Anguk that we feel is perfect for people-watching. Grab a seat in front of the glass windows and watch the world pass by. They are also known for their Butter Cream Latte, which tasted like a mix of butterscotch and dalgona.
Little Butler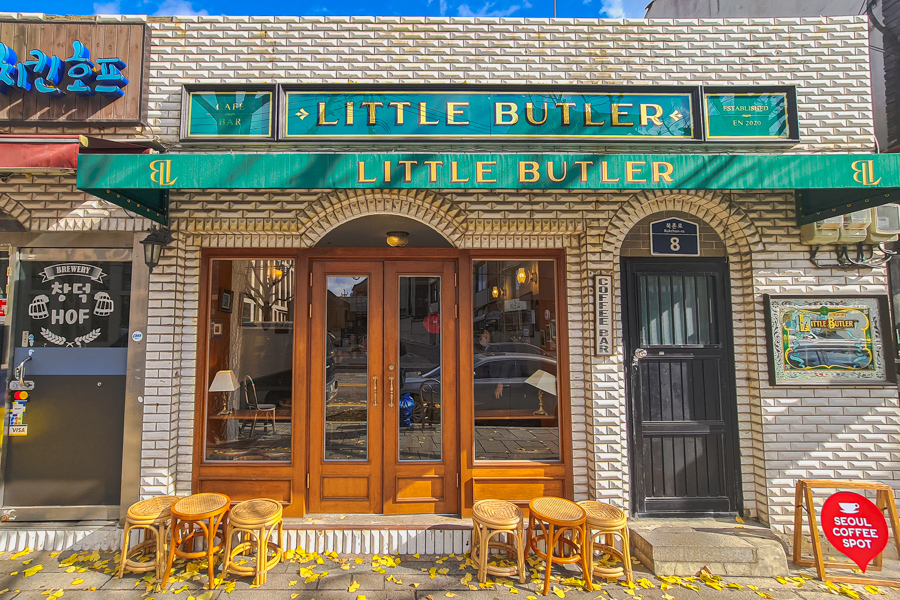 Experience a piece of Europe with Little Butler's lovely cafe design. The cafe in Bukchon is a small shop located right outside Anguk subway station Exit 2. Apart from the 4 tables inside the cafe, they also have terrace tables available, reminding us of Parisian cafes.
The cafe's façade looks extremely beautiful when sunlight hits, along with falling autumn leaves. It's also a popular photo spot among locals!
London Bagel Museum
One of the most popular bagel shops in Seoul at the moment has to be London Bagel Museum. The cafe opens at 8am in the morning, but attracts queues even before that!
Inside, you'll find rows of bagels in a London-countryside cafe setting. Offering different types of bagels from Pretzel Butter Bagels, Spring Onion Bagels to sweet ones like the Blueberry bagel, make sure to head down early for more choices.
Silly Green
Walking past Silly Green, we thought, "what an interesting place to have a cafe". The tiny cafe appears in between two large buildings serving salad bowls and sandwiches. If you're looking for a healthy place for lunch to balance out last night's Korean BBQ, this place is for you.
Artisan Croissants by Artisan Bakers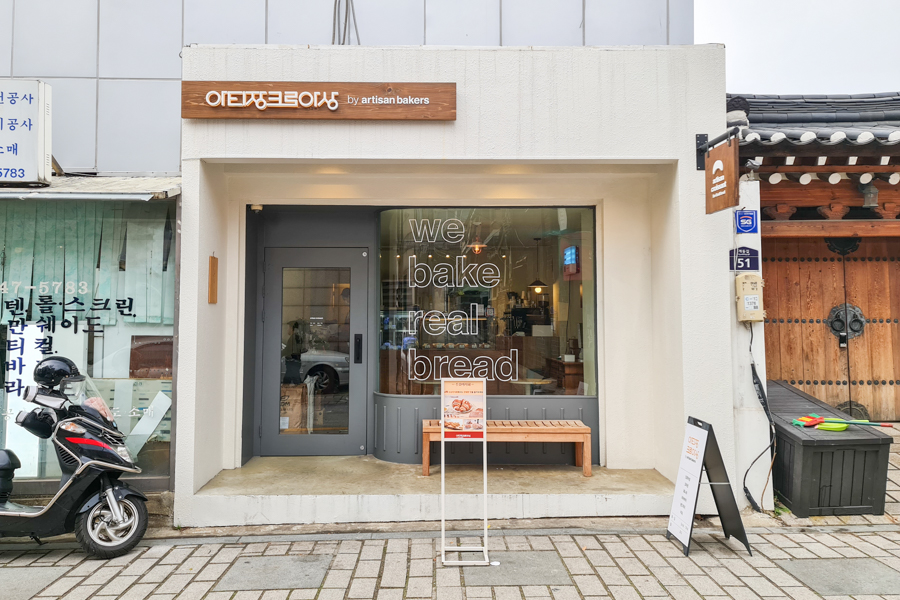 Mainly operating as a takeaway shop, Artisan Croissants in Bukchon is a popular spot for croissants and other bakes. The Laugen Croissant here has been featured on TV shows! Why? Apparently, the croissant originated from Germany and has hints of pretzel which makes it unique.
There is an oven toaster conveniently located in front of the counter for those who want to heat it up and eat it right away.
Cafes in Bukchon Hanok Village
These cafes offer a resting spot as you continue to explore the charms of Bukchon Hanok Village, Samcheongdong & the neighbourhood around it. Enjoy a mix of traditional and modern in this area of Seoul!
For more Korea guides:
*Follow MiddleClass.sg on Facebook, Instagram, and Telegram for more food, travel, and trending stories!