If you're familiar with the cafe scene in Korea, you would have probably come across Cafe Knotted on social media. They are known for their donuts and have multiple outlets spread around Seoul. The outlet we visited was Cafe Knotted Peaches, one of their largest outlets over at Seongsu.
Cafe Knotted Peaches Seongsu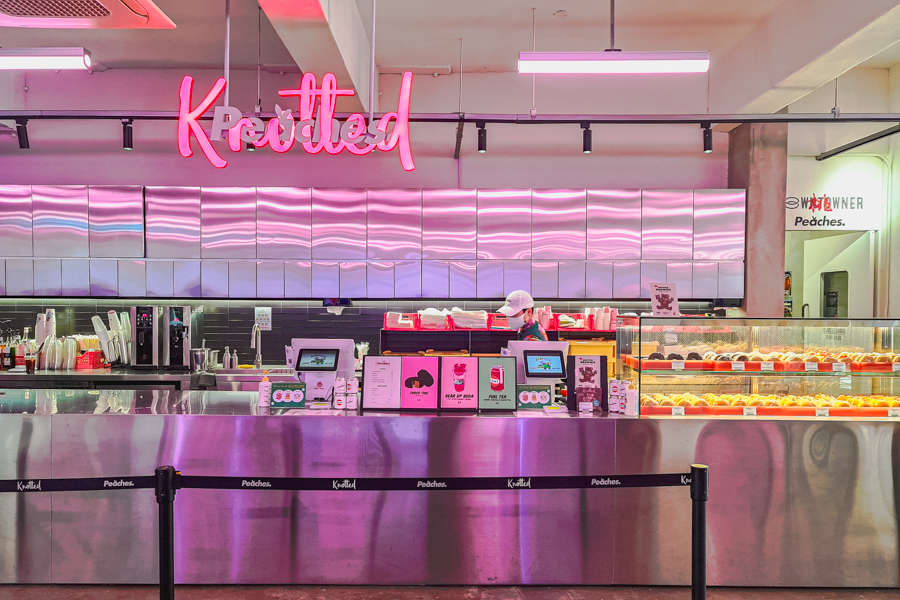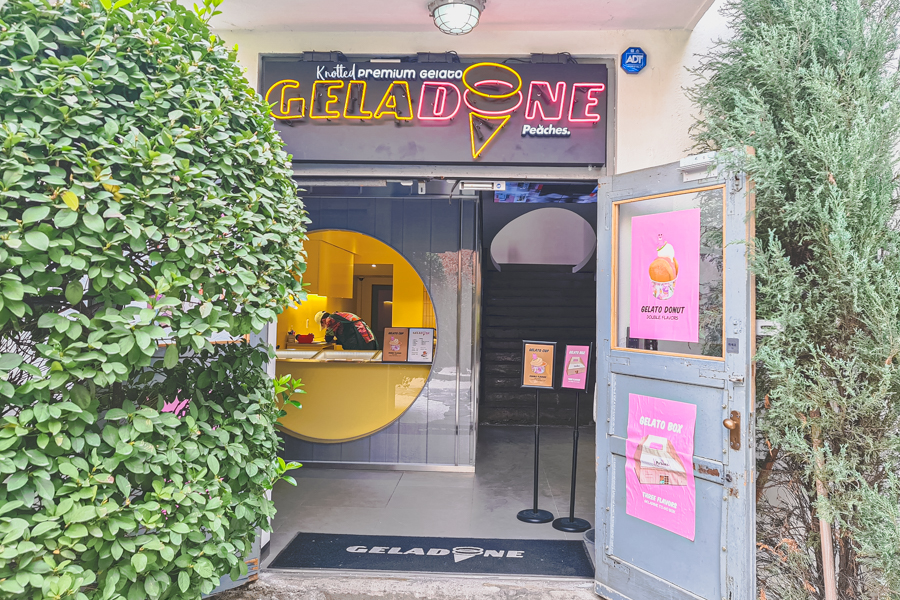 At Cafe Knotted Peaches, you'll not only find Cafe Knotted selling donuts but also a small section set aside for Downtowner, a popular burger joint in Korea. There is also a dedicated booth for their premium gelato cones.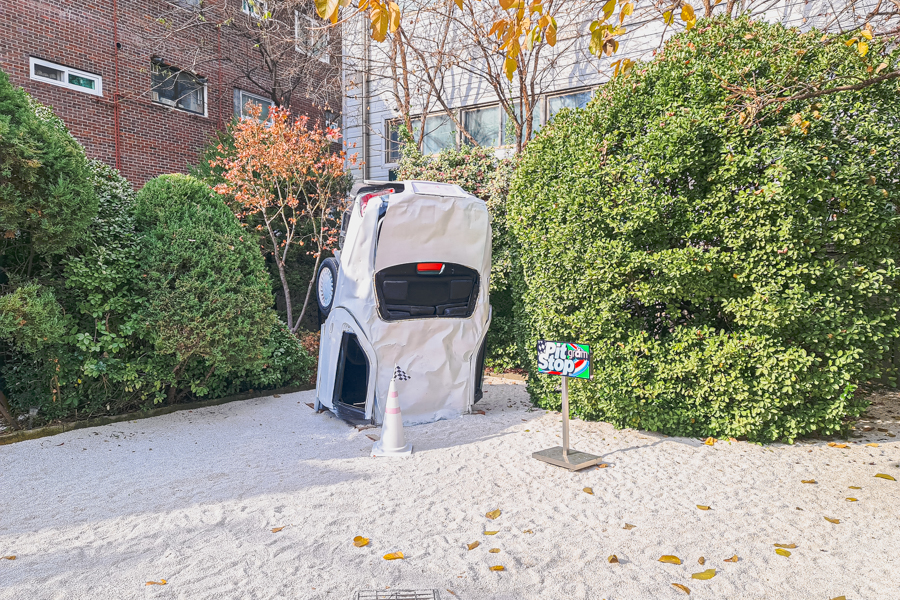 The outlet over at Seongsu has a collaborative space, and when we visited, there was one going on with LG gram. Most recently, it was with Coca-Cola Zero featuring their Stardust limited-edition drink.
Aesthetics-wise, it's the complete opposite of Donut Jungsu in Changsin-dong.
We can imagine Cafe Knotted Peaches at Seongsu to be a popular photo spot for Singaporeans visiting as every corner of the space screams Instagram backdrop worthy.
Despite the huge space, seating is quite limited as most of it is used for display and retail, resulting in most of the people visiting opting for takeaways instead.
Menu at Cafe Knotted Peaches
Alongside their donuts, Cafe Knotted Peaches also sells beverages like Americano, Cafe Latte, Vanilla Latte, and Cold Brew. For non-coffee options, they have options like a Peaches Soda to choose from.
During our visit, these were the donuts available:
According to the staff, Milk Cream (3,500won) is a must-try for those visiting Cafe Knotted for the first time. Other popular options included Vanilla (3,000won), Batto's Peach (3,500won), and Mint Choco (3,500won).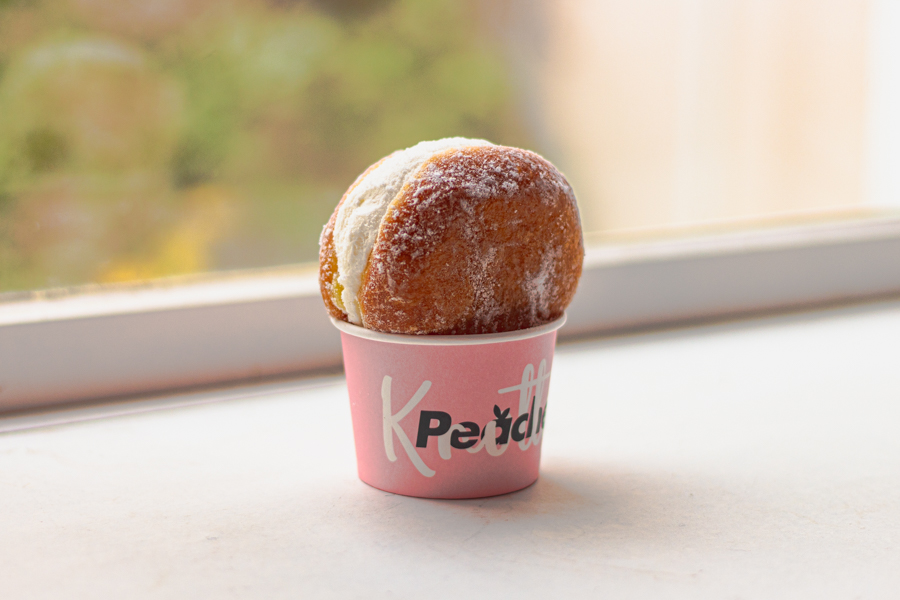 Heeding the friendly staff's advice, we opted for the Milk Cream Donut which was placed in a paper cup. The staff also said he could eat this particular donut every day and we can see why. There wasn't an oily sensation to the donut and the dough itself was soft and fluffy.
The milk cream was light and fragrant, not overpowering or cloying in any way, and paired well with the donut.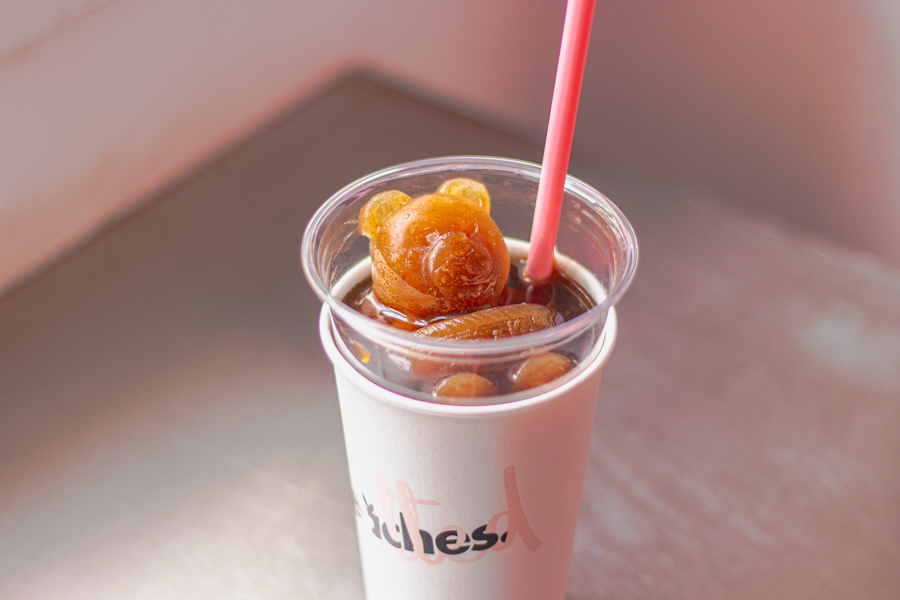 We paired it with an Iced Americano (5,000won) which came with a surprise! There was a bear-shaped ice cube, made using coffee which helped keep the drink cold while not diluting it at the same time.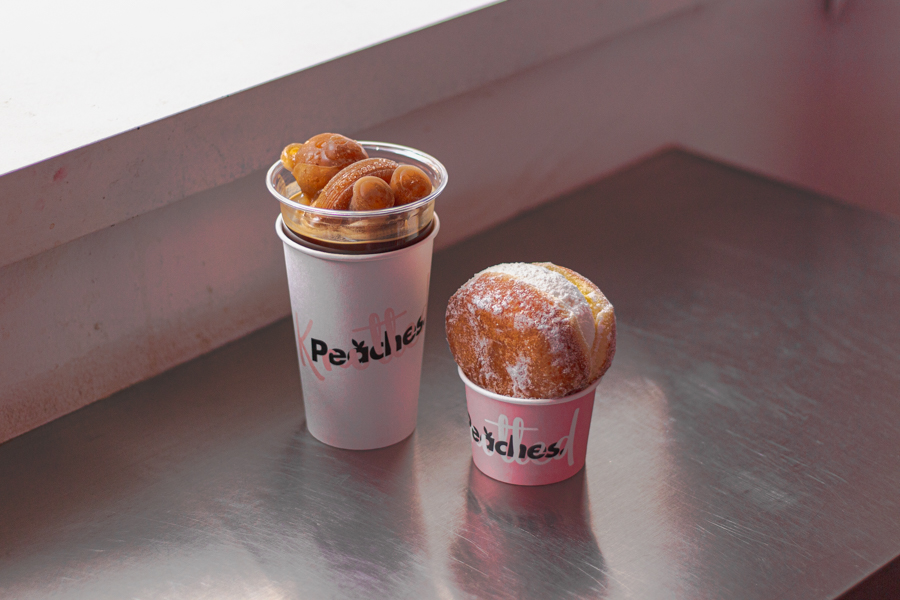 Popular Donut Cafe in Seoul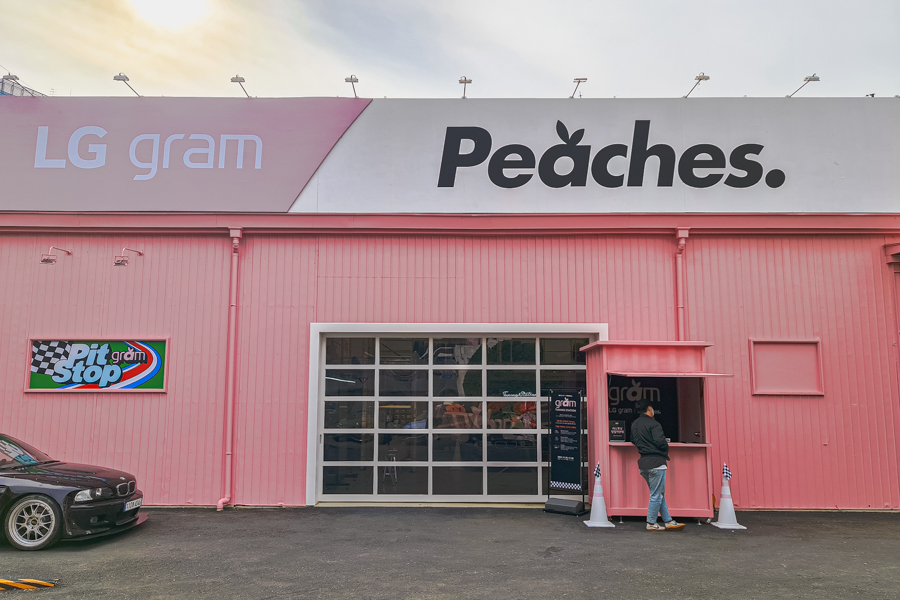 Despite only trying one of Cafe Knotted's donuts, we were already convinced as to why there were long queues everywhere. Cafe Knotted is available almost everywhere in Seoul, with outlets in Anguk, Gangnam, Yeonnam-dong, Yeouido & more.
Cafe Knotted Peaches (카페 노티드 피치스)
서울 성동구 연무장3길 9
9 Yeonmujang 3(sam)-gil, Seongdong-gu, Seoul
Mon-Sun, 11am-9pm
*This is an independent review by MiddleClass.sg.
*Follow MiddleClass.sg on Facebook, Instagram, and Telegram for more food, travel, and trending stories