There's just something about finding cafes in the most unexpected and hidden places. Donut Jungsu is one of those cafes, hidden within the Changsin-dong neighbourhood. While it is nearby Cafe Tertre, finding this place took us a little bit more effort, but it was all worth it.
Hidden Donut Cafe in Seoul
Located within a narrow alley of Changsin-dong, one needs to climb up a flight of stairs from the nearest main road before arriving at the entrance of Donut Jungsu. Here you'll be greeted by metal gates with posters of their donuts and drinks.
Don't be surprised by the size of the space when you enter as there's a separate seating area. This area only has a few tables and is more for ordering. You can find different flavoured donuts and some of their bottled beverages on display here.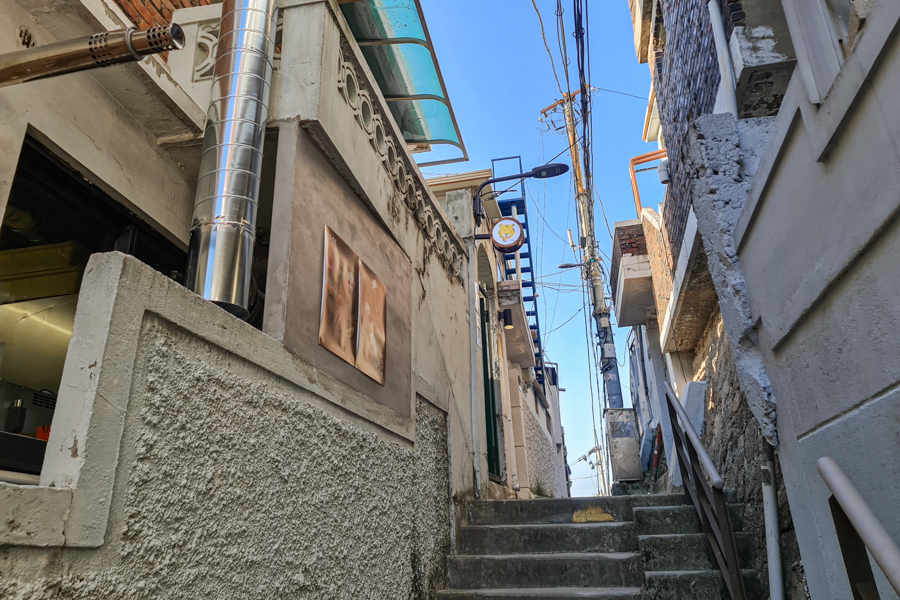 To experience the highlight of Donut Jungsu, head out and turn left once you're done ordering. You'll find another entrance to a separate seating area, one that has a view of Seoul and an aesthetic interior.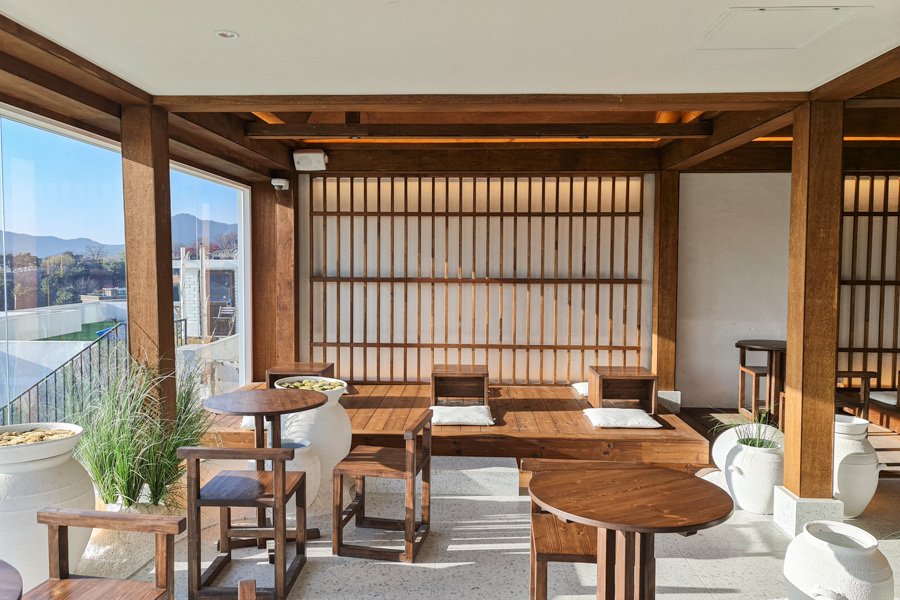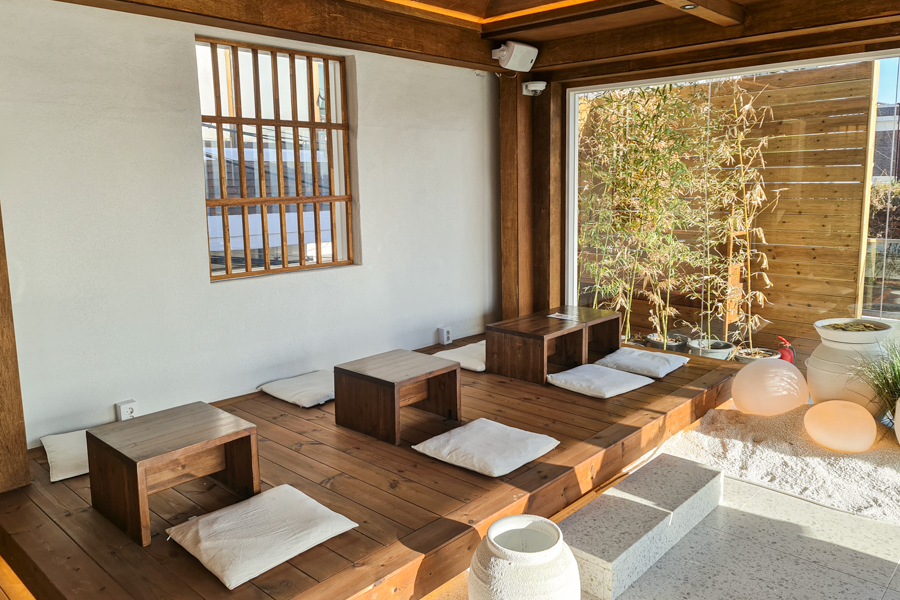 While the interior is hanok-inspired, it also reminds us of Japan with the bamboos in the background.
Menu at Donut Jungsu Changsin-dong
You can find all their doughnuts on display near the ordering counter. Some of the donuts are based off certain areas of Korea, such as the Gaesong Juak Donut (3,000won), Yeongwol Corn Donut (3,500won) and Udo Peanut Butter Donut (4,000won).
One of the more interesting donuts has to be the Green Onion Cream Cheese Donut (4,000won) which brought back some memories of the Green Onion Cereal.
For drinks, they have Americano (5,400won) and Café Latte (5,800won) for coffee, with the rest of it being milk-based beverages, tea or ade.
Gangwon Potato Donut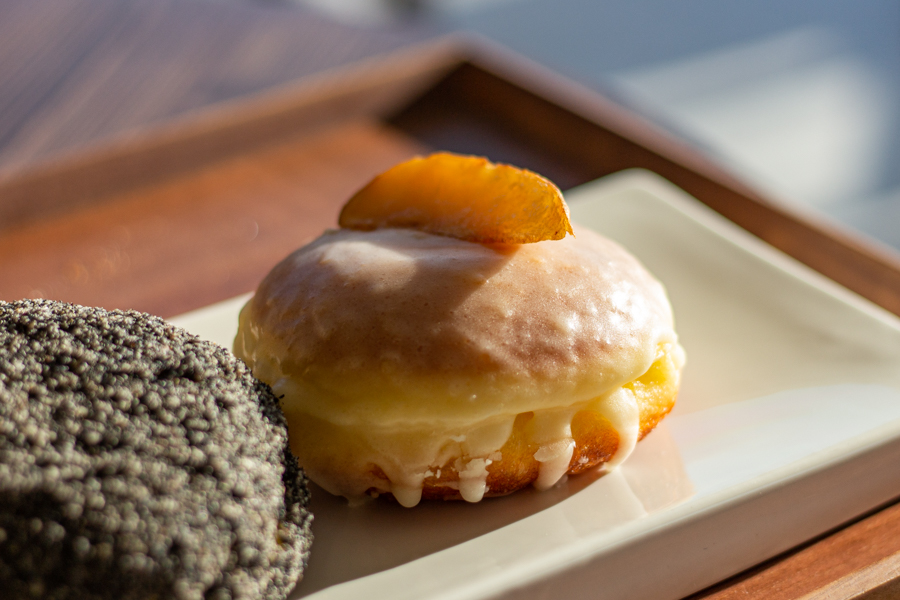 We tried the Gangwon Potato Donut (3,500won) which had a savoury custard cream that almost tasted like mashed potato. The donut itself was drizzled in a layer of sugar coating and topped with a slice of potato wedge. This was an interesting combination and probably a favourite among locals with its dan-jjan-dan-jjan (단짠단짠 – sweet and salty in Korean) flavours.
Black Sesame Donut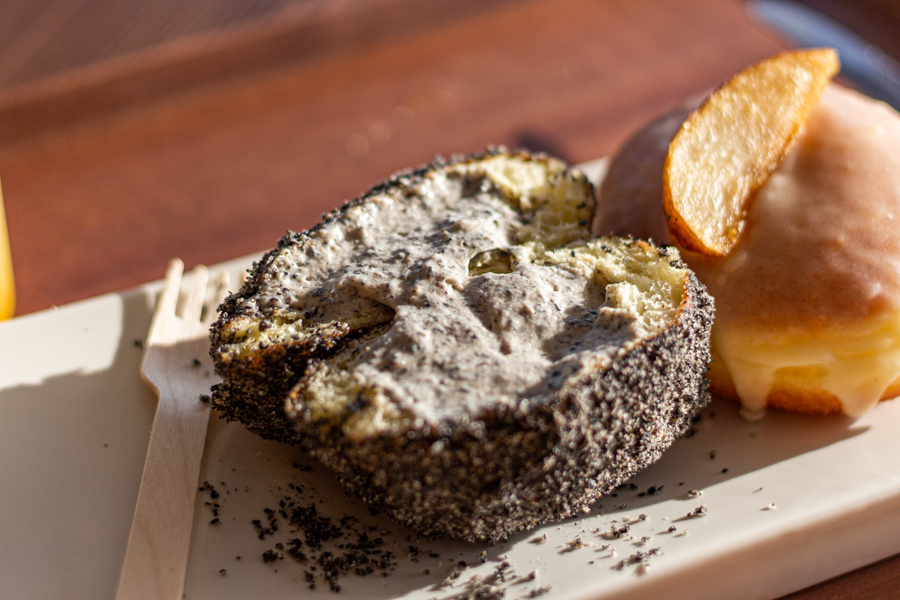 Being black sesame fans ourselves, we had to give the Black Sesame Donut (3,500won) a go. Dusted in black sesame powder, we loved how this wasn't overly sweet and had a nice nutty flavour, especially from the custard cream.
However, with the amount of black sesame powder, this is probably not the best thing to eat with your date as it does get messy.
Both the donuts we tried had a soft and fluffy dough and there wasn't any strong deep-fried oil flavour at all.
Cinnamon Yuja Lime Ade
The beautiful Cinnamon Yuja Lime Ade (6,000won) came with a stick of cinnamon and a sprig of rosemary. It was a citrusy and refreshing beverage, which tasted just like any other yuja ade. The cinnamon & lime flavour wasn't too prominent, and we did hope for a bigger portion (too much ice).
Cafe Near Dongdaemun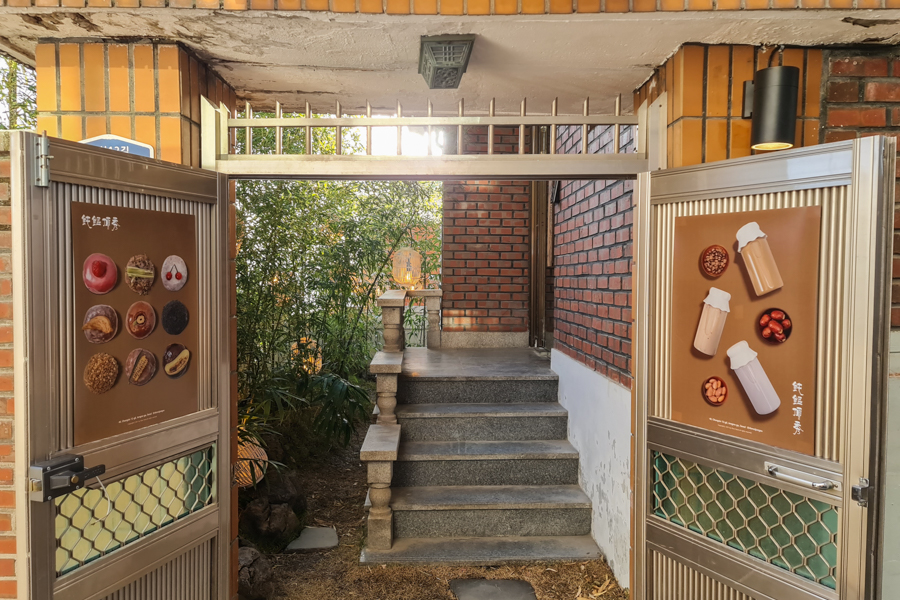 Donut cafes are a huge thing in Korea right now, with places like Knotted and Randy's Donut having long queues. If you want to skip the crowds and enjoy delicious donuts in Seoul, Donut Jungsu is a great alternative.
They've recently opened a second outlet in Yeonnam-dong as well, but we still think the one in Changsin-dong deserves a visit for its view.
Donut Jungsu (도넛정수)
23-492 Changsin-dong, Jongro-gu, Seoul
서울시 종로구 창신동 23-492
Mon-Sun, 11:30am-9pm
Nearest Subway: Dongdaemun Station (Line 1), Exit 1 or Changsin Station (Line 6), Exit 1
*This is an independent review by MiddleClass.sg.
*Follow MiddleClass.sg on Facebook and Instagram for more food, travel, and trending stories!