You've heard of Seoul, and you've heard of Busan. Other than places like Jeju, you don't know where else to visit in Korea – fret not! Ever heard of Jeollanam-do? Located in the Southwestern region of South Korea, Jeollanam-do is a hidden treasure trove of beautiful sights and food.
Often known as the province that has the best food in South Korea, Jeollanam-do may be unfamiliar to many as it's not as accessible as compared to places like Seoul or Busan. However, the trip down is worth it as you get to see plenty of things not possible in Seoul.
Here are some highlights of Jeollanam-do you should check out the next time you're there!
What To Do In Jeollanam-do
Suncheon Drama Film Set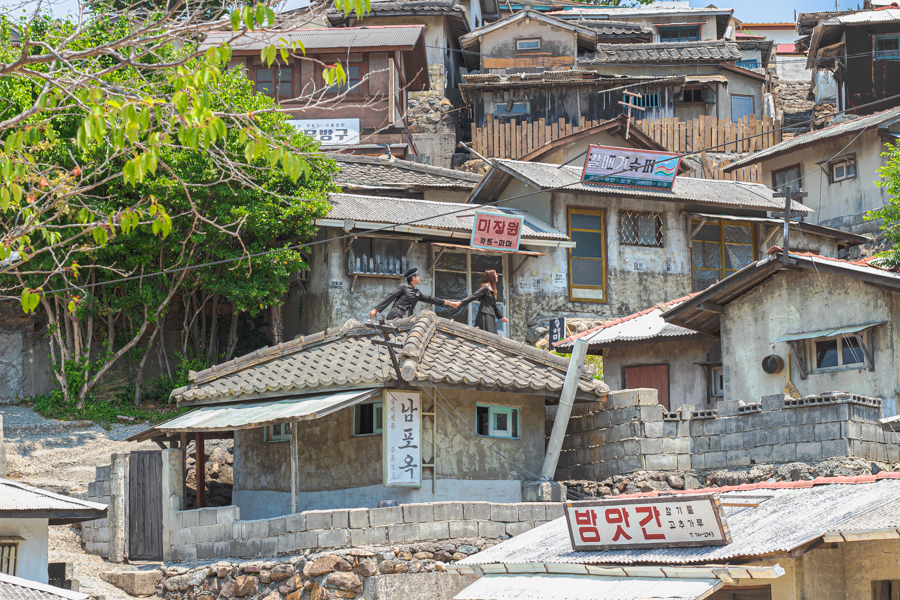 Created back in the 00s to act as a set for movies and dramas, the Suncheon Drama Film Set is a popular destination among Koreans and tourists. The drama film set has been the background for several popular dramas such as Pachinko.
With the Drama Film Set being split into various eras, you can explore old-school Korean vibes in different time periods, with the most famous spot being the 1960s-inspired village on top of the hill.
You can also rent old-school uniforms at an affordable rate of 3,000won per hour.
Mokpo Marine Cable Car
Known as the longest cable car in Korea with a length of 3.23km, we highly recommend visiting near sunset for the best experience. During the cable car ride, you'll get a bird's eye view of the city of Mokpo and see popular attractions such as the Mokpo Bridge.
Read more about Mokpo here.
Purple Island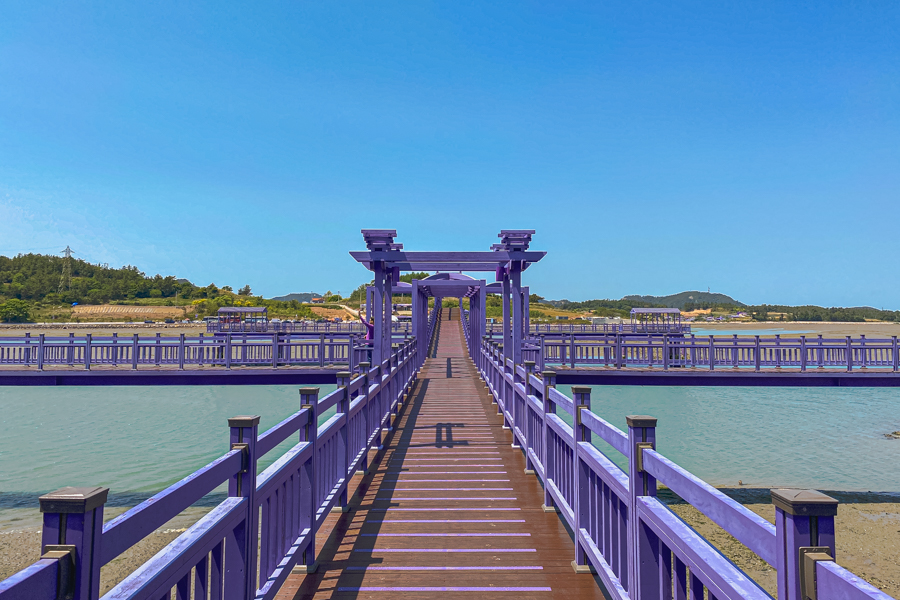 One of the highlights in Jeollanam-do is undoubtedly Purple Island – UNTWO 2021 Best Tourism Village. Located in Sinan County, Purple Island is made up of 2 islands, Banwol Island and Bakji Island. You will find everything purple here, from fields of purple flowers, purple roads, purple houses, purple bridges to even purple-themed foods!
You can also visit UNESCO World Natural Sites Designated Natural Wonders like Shinandadohae Biosphere Reserve and the Korean Mudflats Provincial Park.
Naganeupseong Folk Village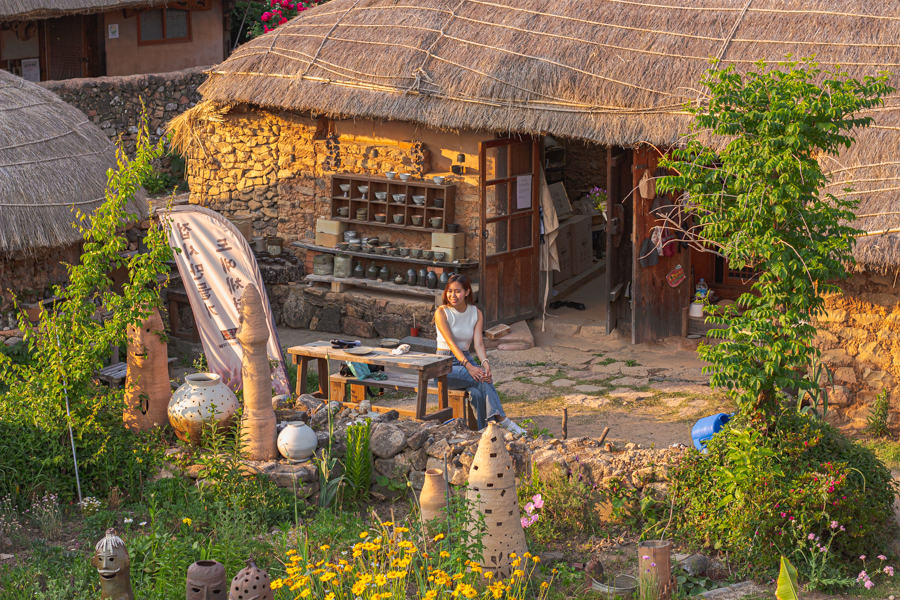 Unlike other villages which are usually populated with traditional tiled roof hanoks, Naganeupseong Folk Village features roofs made using rice straws, also known as chogajip in Korean. The village is still home to some residents, with some areas used to showcase traditional customs.
Find out more Suncheon travel spots here.
Gangjinman Bay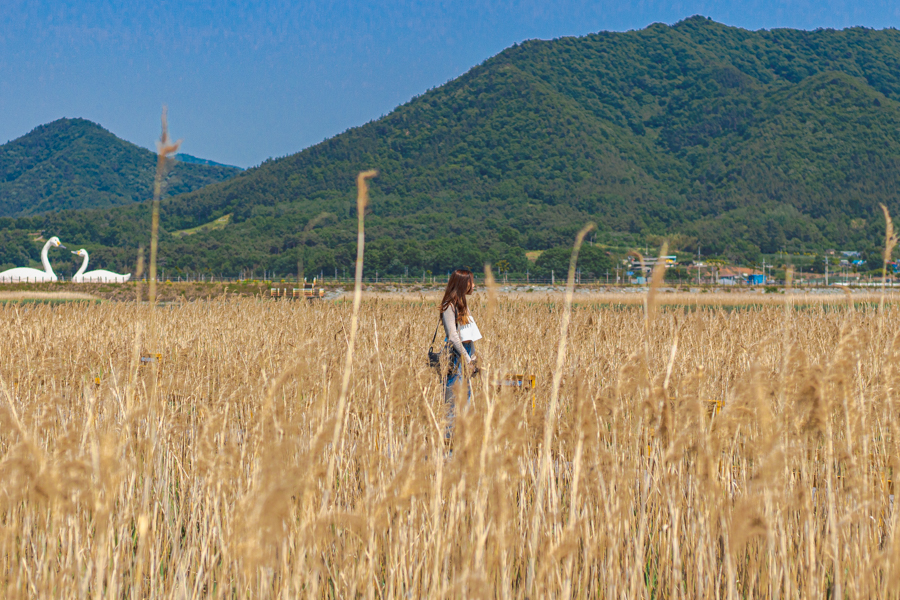 Located in Gangjin, a beautiful, rural area of South Korea where you can experience the slow life, is Gangjinman Bay. Here, you can rent bicycles and cycle around the area, or venture into the reed fields on foot.
While in Gangjin, you can also check out some of the FUSO programmes, which is something like a farm stay with locals! This unique activity will allow you to experience the best of Jeollanam-do, while making you feel like a local!
Tour Packages To Jeollanam-do
For those who want to experience Jeollanam-do but don't know where to begin, here are some tour packages that will bring you right to the Southwestern part of Korea without any hassle.
CTC Travel
Explore Jeollanam-do with CTC Travel, as they bring you to spots like Purple Island and the Suncheon Drama Filming Site! You will also get to have an ocean rail bike experience in Yeosu, a popular city in Jeollanam-do!
Find out more about their Jeollanam-do tour here.
Dreamcation Cruises & Tours
Dreamcation has a 9D7N tour package that will bring you around Korea, stopping by places like Busan and Daegu. The tour will also stop by popular destinations in Jeollanam-do which include Yeosu & Suncheon. Some well-known places are the Suncheon Drama Film Set, Suncheonman Bay National Garden & Wetland Reserve.
Learn more about their tours here.
EU Holidays
Embark on an 8D Gourmet Tour in Jeollanam-do with EU Holidays, where you'll get to visit a Korean liquor museum, where you'll not only learn more about the different types of liquor but get to taste them as well! Other stops include Purple Island, an Abalone Farm, and Naganeupseong Folk Village.
If you visit during autumn, you'll also get to witness the grandeur of Mount Mudeungsan in beautiful shades of red and orange!
Learn more about their tour to Jeollanam-do here.
Hong Thai Travel
Soak in the views of Mokpo from the Mokpo Marine Cable Car and explore Purple Island together with Hong Thai Travel. You'll even get to do some Abalone Picking & Tasting on the tour. If you're visiting during autumn, you'll get to visit Mt Naejangsan, and if you visit during winter, you'll be heading to Muju Ski Resort!
Hong Thai Travel is currently running a special campaign where they have a celebrity-led tour. Find out more on Hong Thai Travel's website here.
Jun Air Travel
Cross the Korean Peninsula together with Jun Air Travel as they bring you to various popular Korean drama filming sites such as Damyang Bamboo Park and Suncheon Bay Wetland Reserve. Other than places in Jeollanam-do, they will also bring to places like Jeonju and Namsan Tower!
Read more about the tour here.
Lead Travel
Offering Muslim-friendly tours to South Korea, Lead Travel has a South Korea countryside tour that will bring you to places like Mokpo and Sinan! You can visit the Instagrammable Purple Island and experience a yacht ride!
Learn more on their website here.
Nam Ho Travel
See Jeollanam-do with Nam Ho Travel, where you'll visit places like Jirisan Hotspring, Boseong Green Tea Plantation, Damyang Bamboo Park, Baekyangsan Temple, Naejangsan National Park, and more!
Indulge in meals from Jeollanam-do such as Damyang Tteokgalbi & Bamboo Rice! Learn more here.
New Shan Travel
New Shan Travel has a Jeollanam-do tour which comes with a FUSO Experience, which is something like a farm stay with locals. You'll get to visit Gangjin, where you'll be able to experience the slow life via destinations like Gangjinbay Eco Park, Green Tea Plantation, and Sihwa Village. There are also activities like Tofu Making, Gimbap Making, and even Celadon Making!
Find out more about their Jeollanam-do Tours here.
Travel Wander
Take the KTX train down to Mokpo, where you'll get to ride on the longest cable car in Korea. Following Mokpo, you'll also get to visit Gangjin and embark on a local farm stay, visiting lesser-known places like Gaudo Island and Gangjinman Bay!
Other spots include Daeheungsa Temple, Ttangkkeut Village & more!
Learn more about Travel Wander's Jeollanam-do tour here.
Travel To Jeollanam-do
The journey to Jeollanam-do might be a bit intimidating, especially for those visiting Korea for the first time. However, with these tour packages offering trips to the Southwestern part of the Korean peninsula, exploring different and more unique regions of Korea is now possible!
*This article is brought to you in partnership with Korea Tourism Organization (Singapore).
*Follow MiddleClass.sg on Facebook, Instagram, and Telegram for more food, travel, and trending stories!