Mokpo is a city located in the Southwestern part of the Korean peninsula, within the Jeollanam-do province. The place makes a great day trip spot from Gwangju, and even from Seoul, thanks to widely available high-speed trains (KTX). If you ever find yourself heading southwest, here are 9 things to do in Mokpo!
Travelling to Mokpo from Seoul
The most convenient way to reach Mokpo is by taking the KTX from Seoul Station. There are around 7 KTX Trains from Seoul spread throughout the day. However, we highly recommend taking the morning trains (around 6:30am or 7:40am) so you'll have a full day to spend in Mokpo. The train journey takes roughly 2.5hrs.
If you need more options, you can also depart from Yongsan Station in Seoul as there are more train timings to Mokpo.
The KTX tickets from Seoul station to Mokpo will set you back 53,100won. You can make a reservation via the Korail website, or head down to the station and purchase it physically. Do note that even if you reserve your KTX ticket online, you will still need to exchange it for a ticket at the counter.
If you're not rushing for time, you can opt for an Intercity bus from Seoul, which takes approximately 3hr 50mins. It's also cheaper than taking a KTX!
Mokpo Things To Do
Depending on your travel style, you can mix and match some of these destinations to create the best itinerary for yourself.
Visit The Mokpo Modern History Museum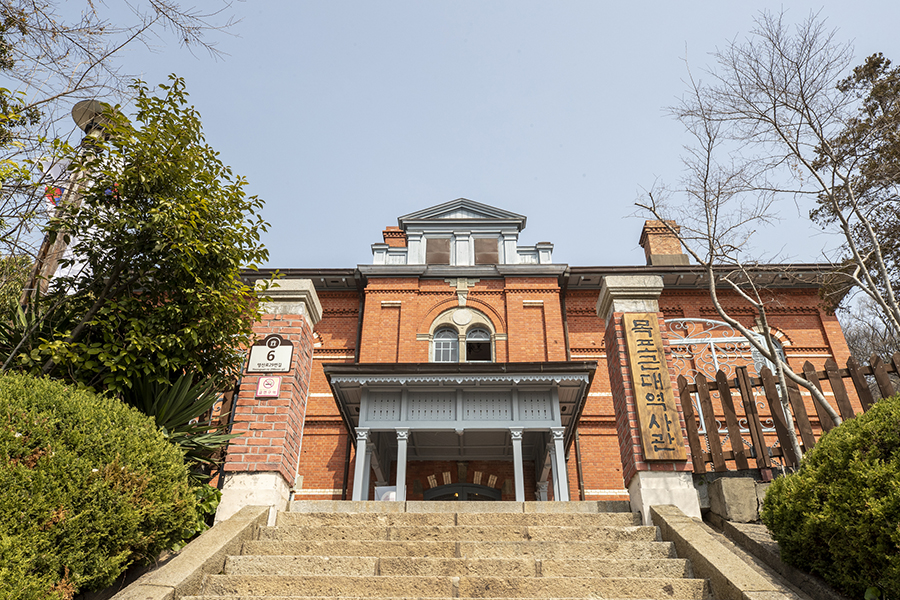 The Mokpo Modern History Museum has 2 halls, and Hall 1 is where the popular Korean Drama, Hotel Del Luna was filmed. Built in Dec 1900, this is one of Mokpo's oldest buildings and a great place to learn more about Korea's history.
Mokpo Modern History Museum Hall 1 (목포근대역사관 1관)
6, Yeongsan-ro 29beon-gil, Mokpo-si, Jeollanam-do
전남 목포시 영산로29번길 6
Tues-Sun, 9am-6pm
Entrance Ticket: 2,000won (Adults), 1,000won (Child)
Take A Walk On The Mokpo Skywalk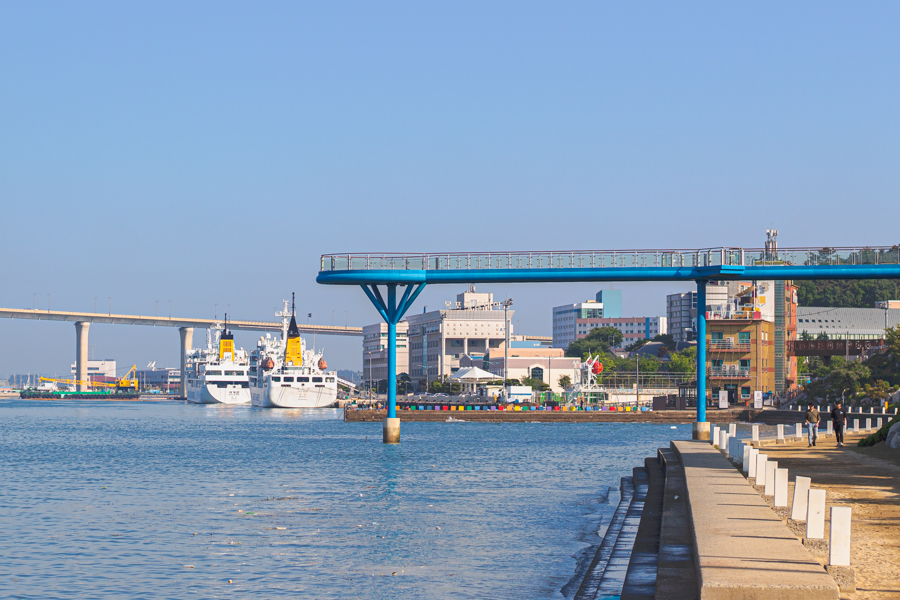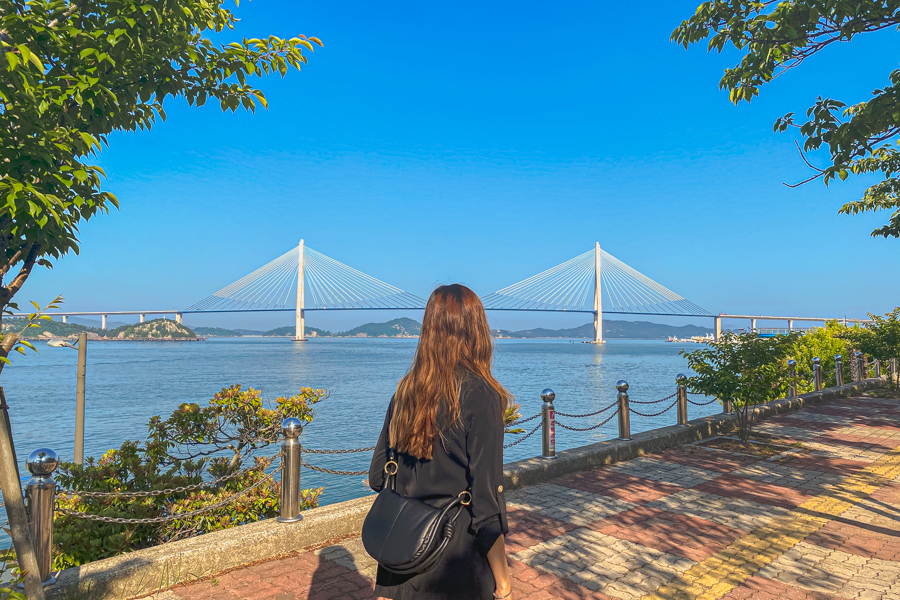 The Mokpo Skywalk is a spot where you can get an unobstructed view of the Mokpo Bridge. Even if you don't go up the skywalk, the surrounding area has great photo spots with rainbow blocks and beaches.
Mokpo Skywalk (목포 스카이워크)
59 Haeyangdaehak-ro, Mokpo-si, Jeollanam-do
전남 목포시 해양대학로 59
Mon-Sun, 9am to 9pm
Take A Blast To The Past At Sihwa Alley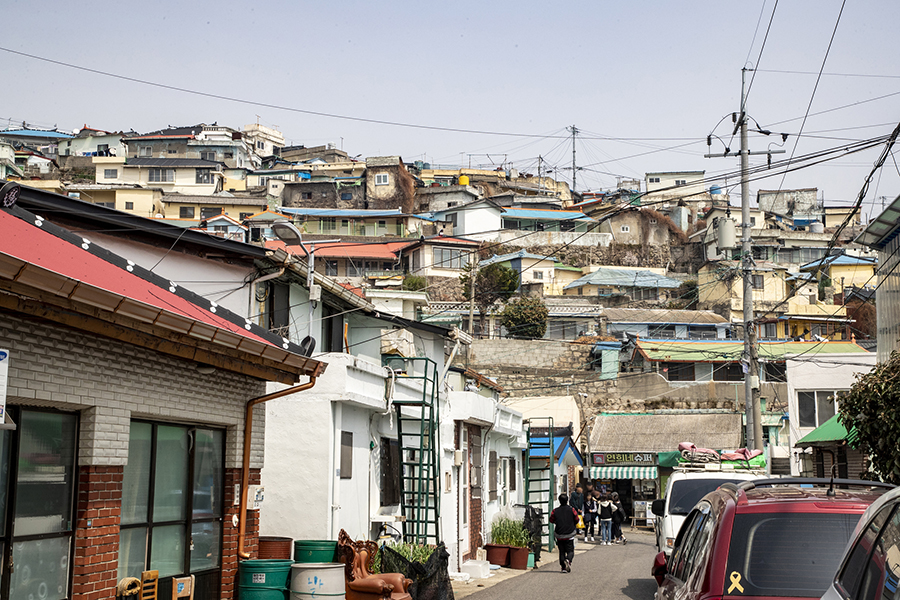 Located in Seosan-dong, Sihwa Alley is a popular Mokpo tourist spot as it gives off an old-school vibe that would immediately transport you back in time.
Sihwa Alley is also a filming location for various dramas and movies, so you'll be able to find plenty of photo spots. The most popular one would be Yeonhee's Supermarket, which was featured in '1987: When The Day Comes'.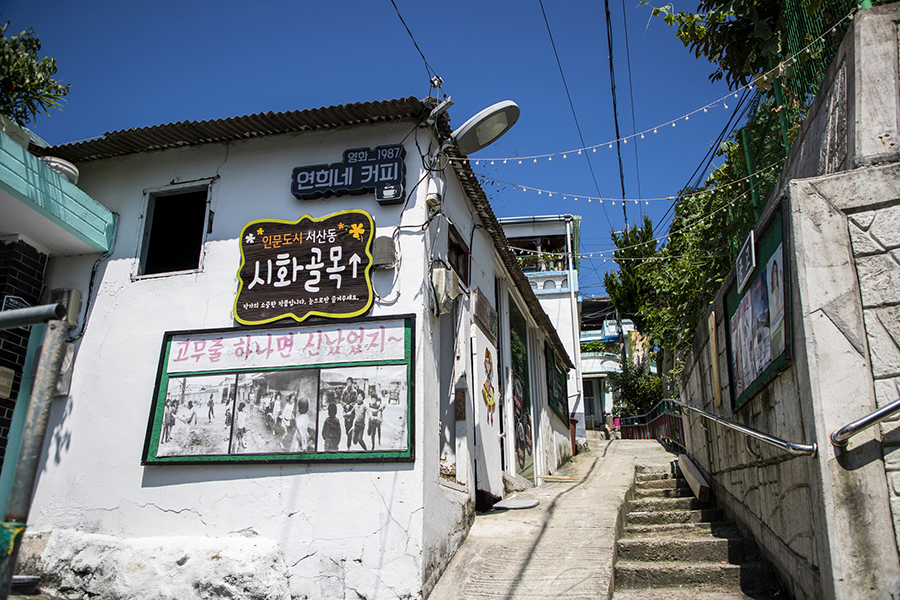 The alleys are also decorated with lots of murals and artwork, so walking through the neighbourhood is an experience not to be missed!
Seosan-dong Sihwa Alley (서산동시화골목)
12-32 Seosan-dong, Mokpo-si, Jeollanam-do
전라남도 목포시 서산동 12-32
Feast At Dongbu Market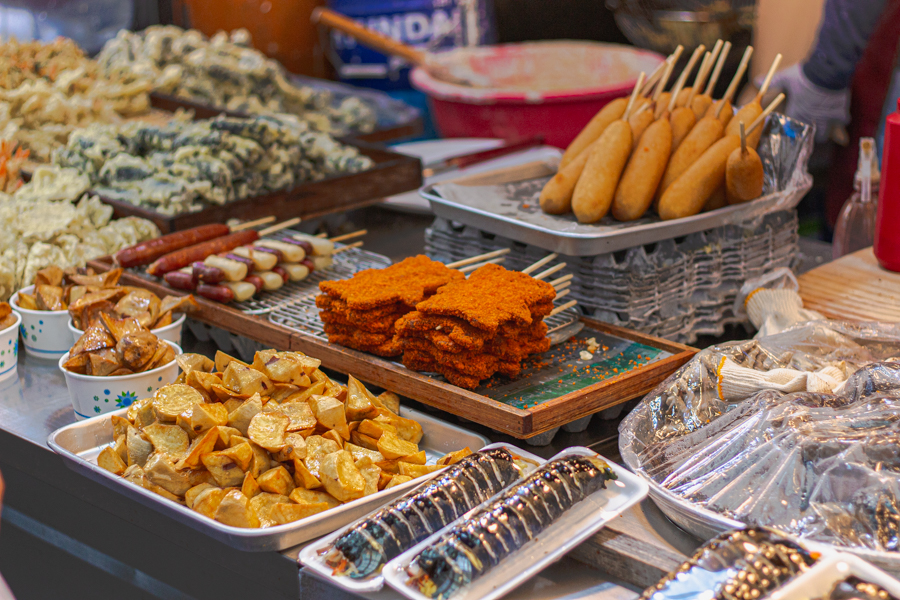 Exploring a traditional market is one of our favourite ways to get a sense of how the locals live life. There are several markets in Mokpo, but make sure to pay a visit to Dongbu Market, which is the largest traditional market in Mokpo City consisting of 375 stores!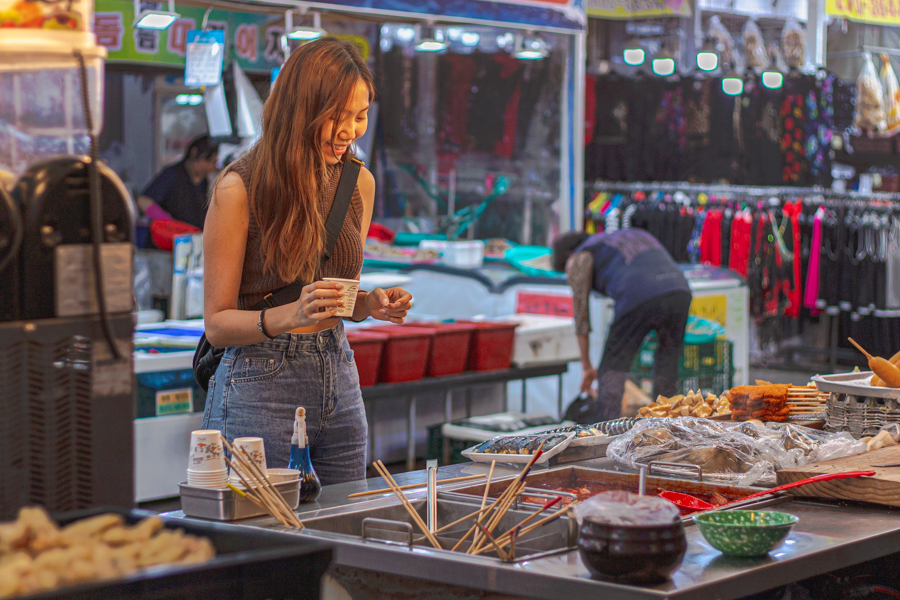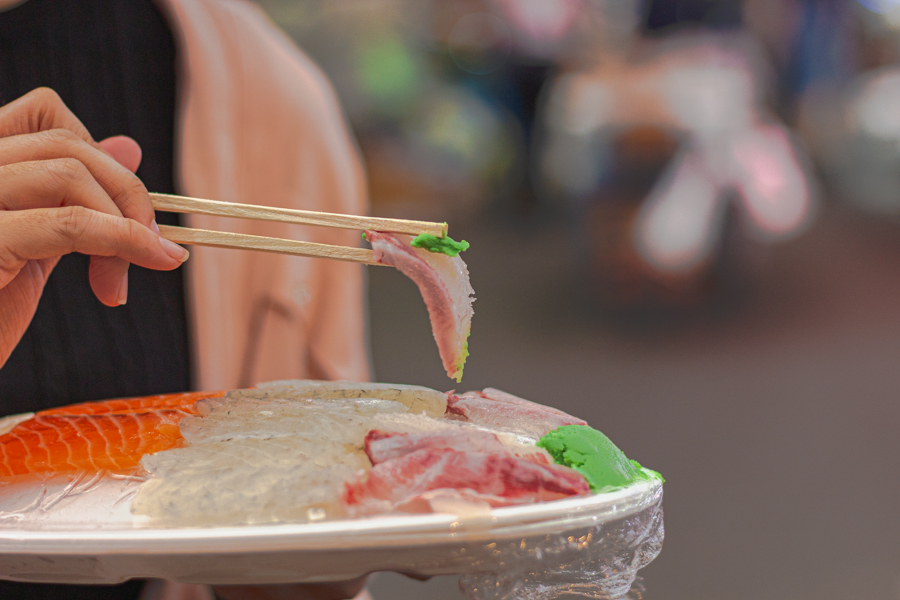 Here, you can dig into Korean street snacks such as tteokbokki, gimbap, sundae & more. Being near the sea, you'll also get a variety of seafood here. Grab a plate of assorted sashimi and enjoy them while touring the market!
Mokpo Dongbu Market (목포 동부시장)
174 Sanjeong-ro, Mokpo-si, Jeollanam-do
전남 목포시 산정로 174
Enjoy The Sunset On The Mokpo Marine Cable Car
The Mokpo Marine Cable Car is the longest cable car in Korea with a length of 3.23km, and we highly recommend visiting near sunset for the best views. Here, you'll get a balanced view of mountains, sea and city. If you visit during sunset, you'll also get to witness the sun setting behind the iconic Mokpo bridge drenched in a beautiful golden light.
You can choose to purchase either a one-way ticket or a round-trip ticket when taking the cable car.
There are 3 stations in relation to the Mokpo Marine Cable Car: Bukhang, Yudalsan and Gohado. Bukhang and Gohado stations are both starting points, while Yudalsan is a mid-point stop along the cable car. We took the direction from Bukhang to Gohado and it went in a descending direction.
You can purchase tickets at level 1 of Bukhang station, and the round trip price for a normal cabin is 22,000won for adults and 16,000won for children. If you opt for a one-way trip, it's priced at 18,000won for adults and 12,000won for children.
Mokpo Marine Cable Car Bukhang Station (목포해상케이블카 북항승강장)
240 Haeyangdaehakro, Mokpo-si, Jeollanam-do
전남 목포시 해양대학로 240
Mon-Fri, 9:30am-8pm, Sat-Sun, 9am-9pm
Experience A Hanjeongsik Meal
Treat your tastebuds to a seafood feast featuring some of the best items such as Abalone, Sashimi & Crab!
Over at Haeoreum, their Hanjeongsik is made up of several rounds of food with items like Ganjang Gyejang, Sashimi, Yukhoe, Grilled Fish, Soup and Rice, on top of the basic 10 side dishes. The best part? It only costs around 30,000 to 35,000won per person!
Mokpo Haeoreum (목포해오름)
94 Pyeonghwa-ro, Mokpo-si, Jeollanam-do
전남 목포시 평화로 94
Enjoy A Healing Night Watching The Mokpo Dancing Ocean Fountain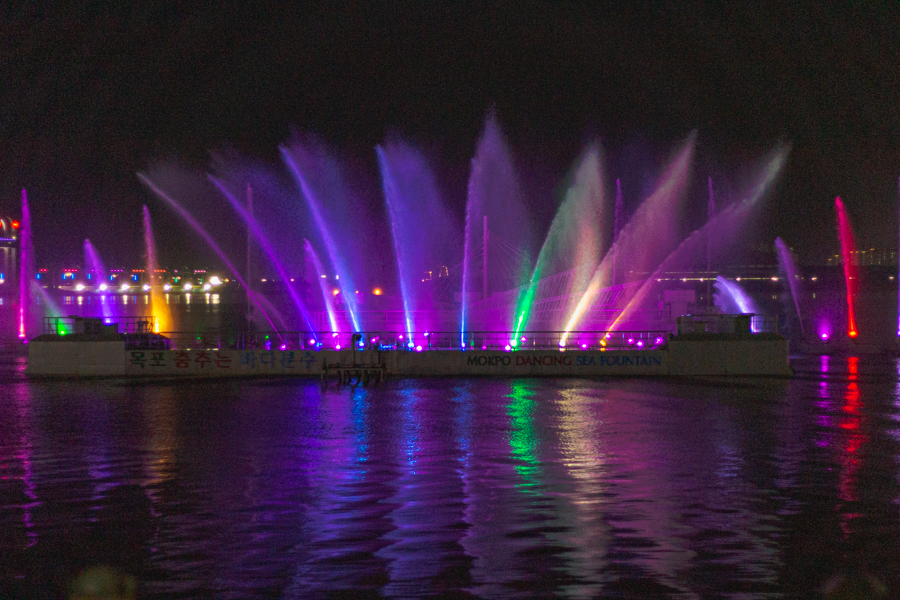 Being the world's first and largest floating ocean fountain, the Dancing Ocean Fountain is located in front of Mokpo's Pyeonghwa Square. You can expect giant streams of water shooting up to a maximum height of 70m coupled with light/laser effects and popular music from mellow Korean ballads to popular pop hits by BTS.
The area near the fountain show is also filled with various street stalls you can enjoy!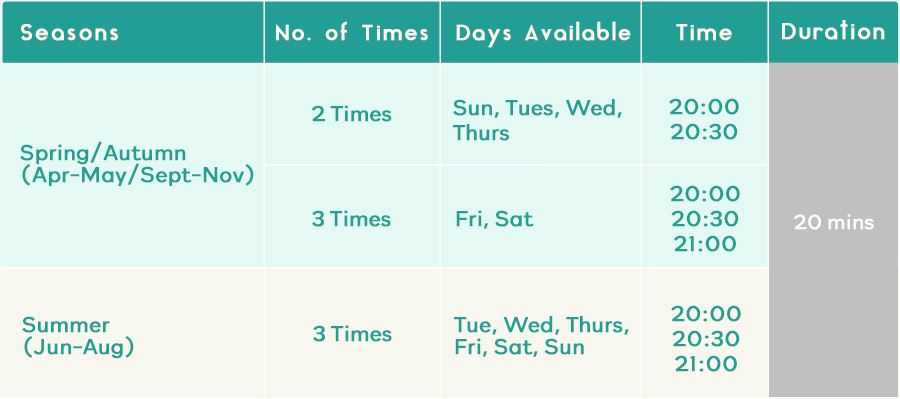 *Performance schedules may be changed due to natural disasters and weather conditions. *Please make sure to check the time of the fountain concert.
Mokpo Dancing Ocean Fountain (춤추는 바다분수)
115, Mihang-ro, Mokpo-si, Jeollanam-do
전남 목포시 미항로 115
Travel To Sinan (신안)
If you have more time on your hands, travel to neighbouring Sinan, a county known for the 1004 islands surrounding it.
Sinan 1004 Yacht Tour (1004요트투어)
Take a tour on a yacht in Sinan to explore the surrounding islands, where you'll get a different view of the Cheonsa Bridge. On the yacht, you can chill, feed seagulls, and even try dipping your feet into the ocean!
There are several boarding timings: 2pm, 3:30pm, 5pm, 6:30pm and 8pm. Tickets cost 25,000won for adults and 19,000won for children for a 60-min tour.
For enquiries and reservations, you can call 010-9629-1880.
Sinan 1004 Yacht Tour Boarding Spot
1-11 Sinseok-ri, Amtae-myeon, Sinan-gun, Jeollanam-do
전라남도 신안군 암태면 신석리 1-11
Purple Island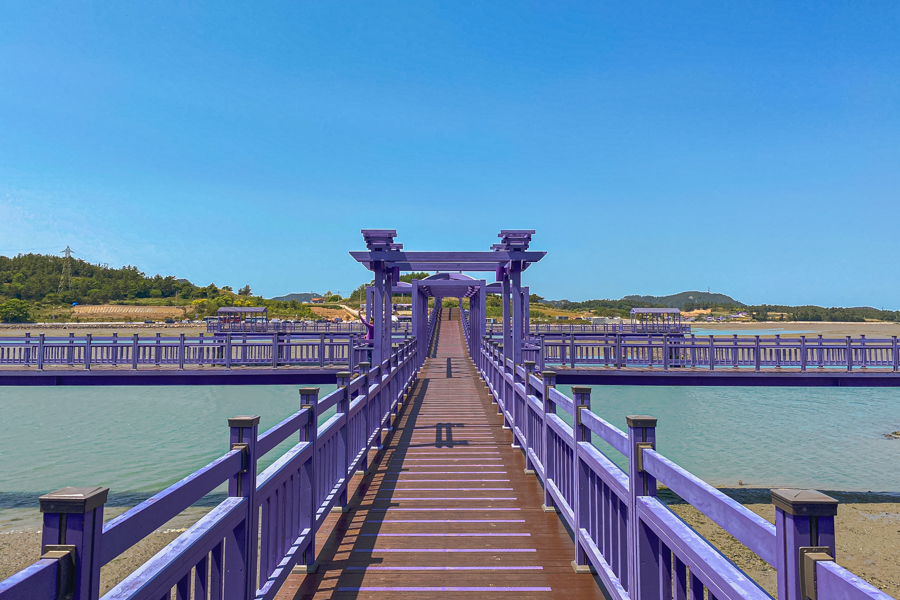 One of the main highlights of Sinan is undeniably Purple Island. Painted in bright and fun shades of purple, Banwol and Bakji Islands feature purple roads, bridges, roofs, and fields of purple flowers!
You can spend almost an entire day exploring the islands since they are both quite massive in size and your explorations might take some time on foot.
There is an admission fee of 5,000won to the island for adults, but it's completely free if you're decked in purple elements, such as a purple t-shirt.
Purple Island
58 Banwol-ri, Anjwa-myeon, Sinan-gun, Jeollanam-do
전남 신안군 안좌면 반월리 58
Explore Jeollanam-do in Mokpo
While Mokpo might seem small on the map, the city is filled with lots to offer! From healing views of the ocean to exciting neighbouring places to visit, it's no doubt a great destination for travellers. Even if you're tight on time, Mokpo makes a great place for a day trip from Seoul!
You might also like:
*This article is brought to you in partnership with Korea Tourism Organization
*Follow MiddleClass.sg on Facebook, Instagram, and Telegram for more food, travel, and trending stories!