With direct flights to Busan now available, one can now plan trips surrounding the beautiful port city. Apart from exploring neighbouring cities like Ulsan and Gyeongju, why not head over to Jeollanam-do, a province known for its food and undiscovered sights. Suncheon is one of those gems, a city just 2.5 hours away from Busan.
The city of Suncheon is known as an eco-city, famous for being the agriculture and industrial hub of Korea. Did you know that the entire city of Suncheon has been designated as the UNESCO World Network of Biosphere Reserves alongside places like Jeju Island?
Getting to Suncheon
A trip to Suncheon is relatively easy. You can either take an intercity bus from Busan or opt for an S-train ride from Busan. If you're heading from Seoul, the best way would be a bus ride from the Express Bus Terminal which will roughly take 4 hours on days with no traffic.
Places To Visit in Suncheon
Suncheon Drama Film Set (순천 드라마 촬영장)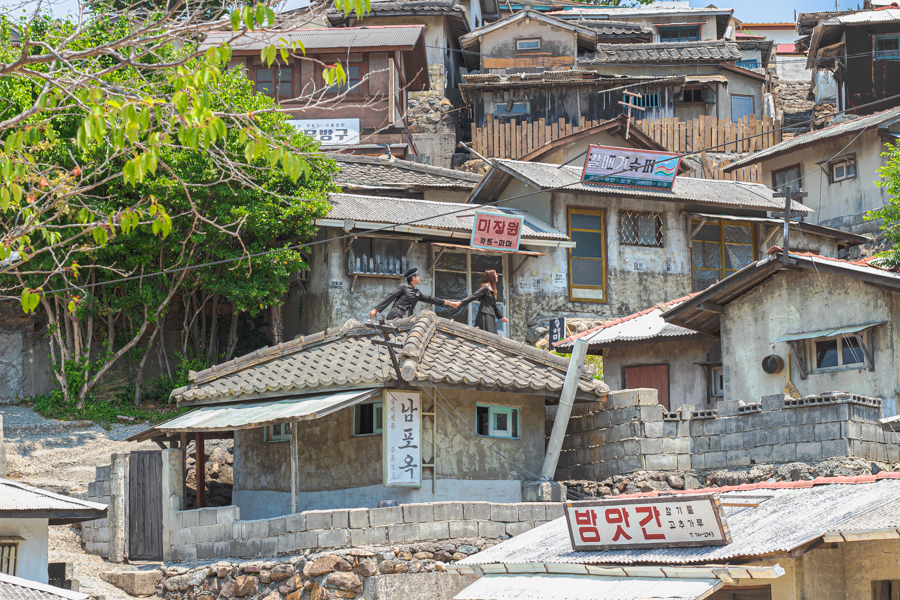 Created back in 2006 as a set for movies and dramas, the spot has become a popular tourist attraction. Lots of popular dramas and movies have been filmed here, with the most recent noteworthy one being Pachinko.
The Drama Film Set is split into various eras, some being more Japanese-inspired and some with old-school Korean vibes. The most famous spot would be the 1960s-inspired hillside village on top of the hill.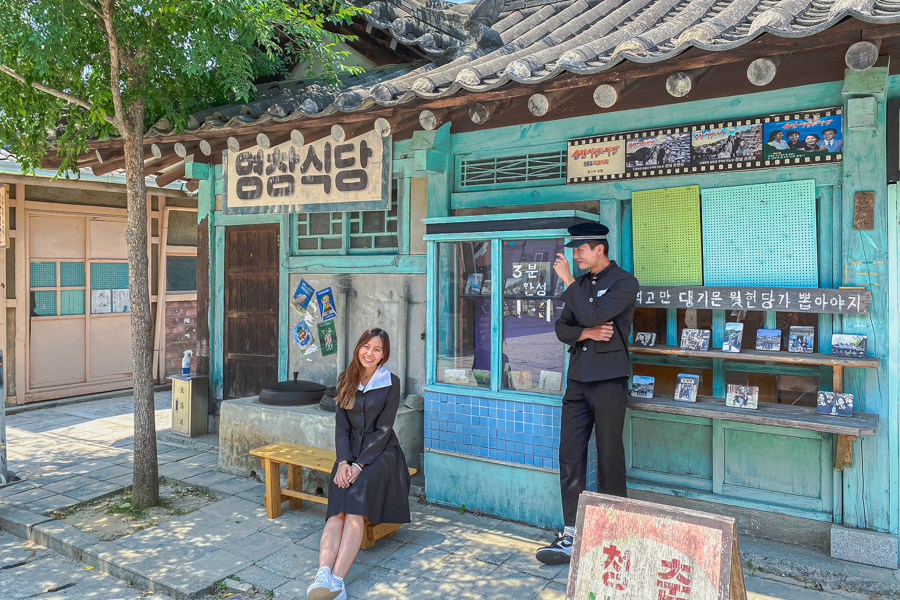 Here, you can also rent old-school uniforms for an affordable 3,000won an hour. There are variations to the uniform such as leopard printed ones, school tracksuits, and the standard black outfits.
Suncheon Drama Film Set (순천 드라마 촬영장)
24 Biryegol-gil, Suncheon-si, Jeollanam-do
전남 순천시 비례골길 24
Mon-Sun, 9am-6pm, Last Entry 5pm
Admission Fee: 3,000won for Adults
Naganeupseong Folk Village (낙안읍성민속마을)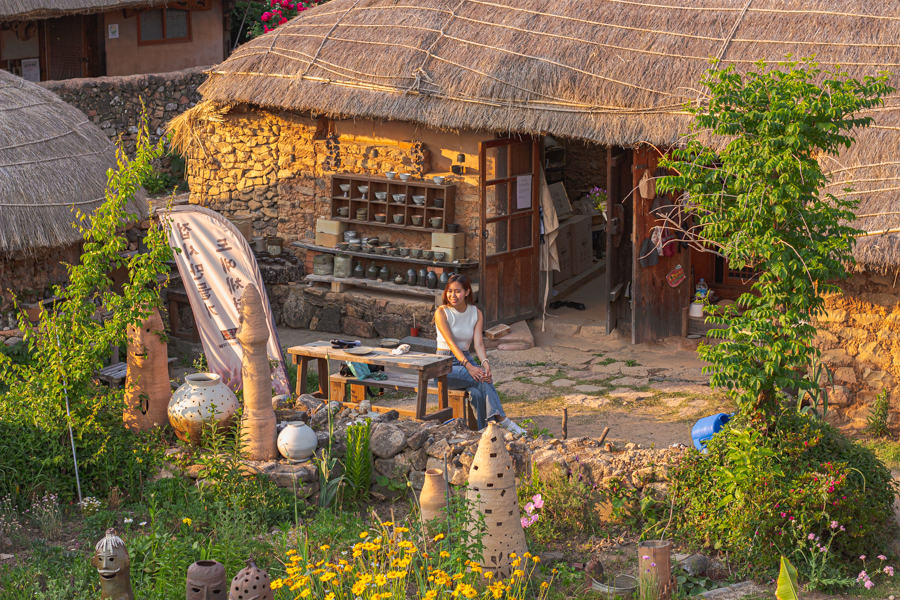 You might be familiar with the tiled roof hanoks in Bukchon Hanok Village but the interesting thing about Naganeupseong Folk Village is that the houses have roofs made from rice straw, also known as chogajip (초가집) in Korean.
The village is surrounded by a wall (or fortress), built using square-shaped stones, and can reach up to 4m in height. Inside, there are still people calling this fortress town home, while some of them are used to showcase traditional customs. There are also a few restaurants inside!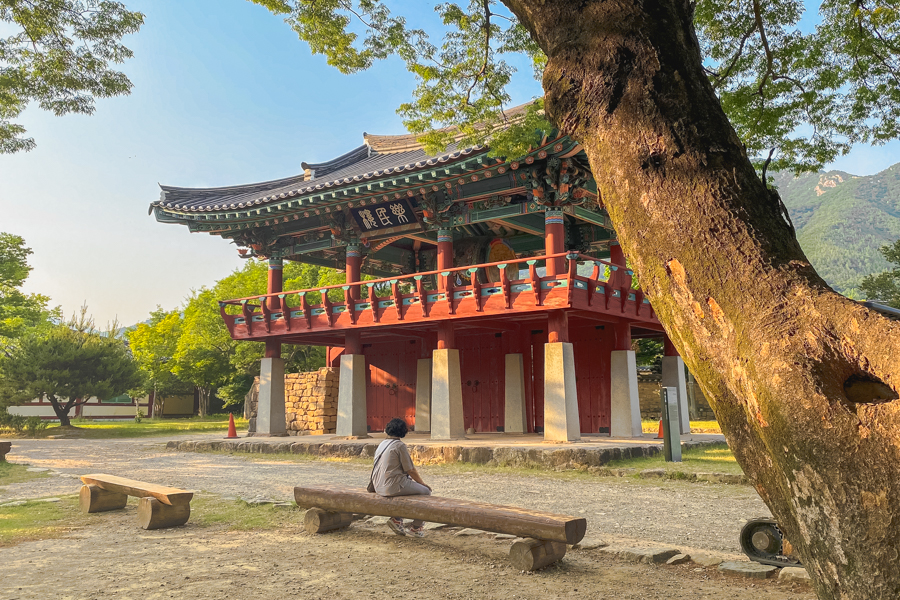 One of the highlights is the observatory point at the end of the village, which you'll be able to access by heading towards the South Gate. Here, you'll be able to see the village at a glance, capturing the beautiful and rare sight of the rice straw roofs.
Naganeupseong Folk Village (낙안읍성민속마을)
6-4 Pyeongchon-ri, Nakan-myeon, Suncheon-si, Jeollanam-do
전남 순천시 낙안면 평촌리 6-4
Feb-Apr, Oct: 9am-6pm, May-Sept, 8:30am-6:30pm, Jan, Nov-Dec: 9am-5:30pm (Open Daily)
Admission Fee: 4,000won for Adults
Suncheon Bay National Garden (순천만국가정원)
Home to over 500 species of trees and 113 species of flowers, the 1.12million km2 national garden is one of the prettiest spots to visit in Suncheon, especially in end-April/early-May when the canola flowers are in full bloom. The attraction will also play host to the International Garden Expo in 2023.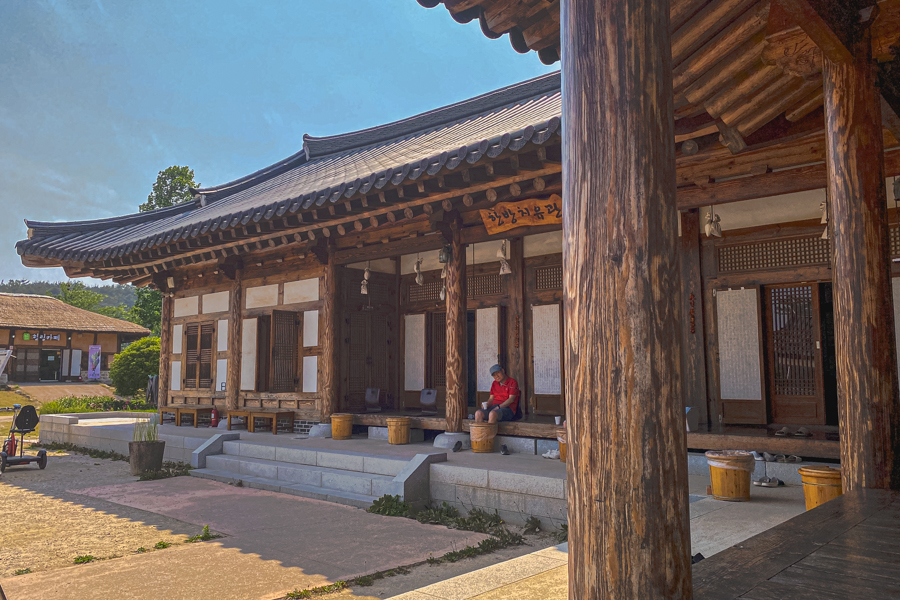 There are various themed gardens such as Netherlands Garden, a Chinese Garden, and a Korea Garden. There's also a Hanbang Experiential Centre where visitors can indulge in activities like a Hanbang Foot Bath (7,000won), Making of Hanbang Soap (6,000won), and a Traditional Tea Experience (5,000won).
Since the garden might be too huge to explore, you can opt for the tram (3,000won) that will take you around the garden.
Once you're done exploring Suncheon Bay National Garden, there's something called a Sky Cube, which is an unmanned shuttle train (6,000won for one-way, 8,000won for round trip) that will take you directly to Suncheon Wetland Reserve. Check out our guide to the Suncheonman Bay National Garden here!
Suncheon Bay National Garden (순천만국가정원)
47, Gukgajeongwon1ho-gil, Suncheon-si, Jeollanam-do
전남 순천시 국가정원1호길 47
Mon-Sun, 8:30am-8pm
Admission Fee: 8,000won for Adults
Suncheon Wetland Reserve (순천만습지)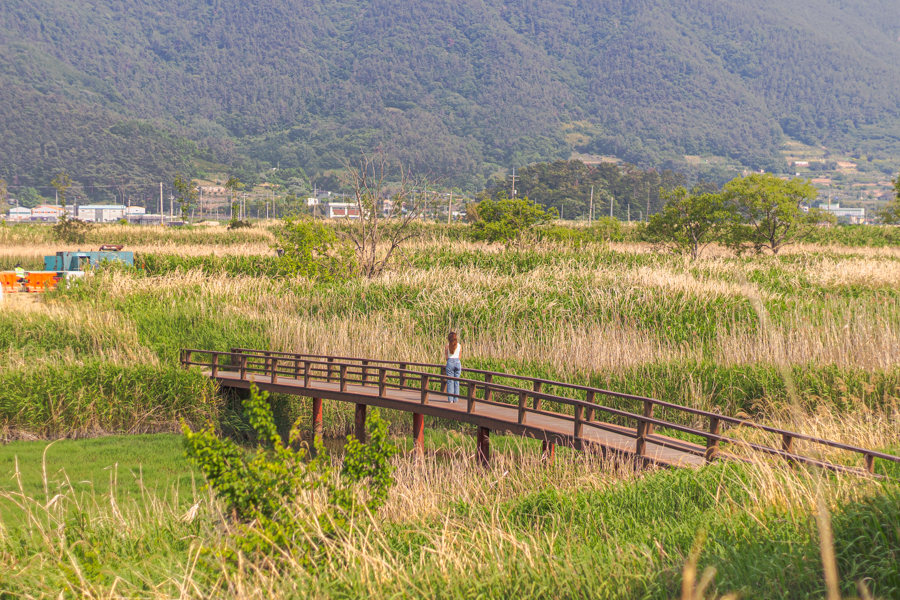 Suncheon Bay Wetland Reserve is home to the largest colony of reeds in Korea, which can be taller than the average man. A super healing activity is simply finding a nice spot where you can watch the reeds sway in the wind.
The best time to visit would be near autumn when the reeds are all brown, which resembles an upgraded version of Haneul Park in Seoul. However, even when we visited in May, the reeds were a beautiful mix of green and brown.
The wetlands are also a great spot to do some bird spotting, as it's a natural habitat for over 140 species of migratory and endangered birds.
Suncheon Wetland Reserve (순천만습지)
513-25 Suncheonman-gil, Suncheon-si, Jeollanam-do
전남 순천시 순천만길 513-25
Mon-Sun, 8am-Sunset (ranges from 7pm-8pm)
Admission Fee: 8,000won for Adults
Explore Jeollanam-do
Suncheon is just one of the many places to explore in Jeollanam-do. Here are some other articles that might help if you're planning a trip to the Southwestern province of South Korea:
*This article is done in collaboration with Korea Tourism Organization 
*Follow MiddleClass.sg on Facebook, Instagram, and Telegram for more food, travel, and trending stories