When it comes to Busan, the words associated with the second-most populous city after Seoul would probably be ocean, beach, and summer (maybe zombies too?). However, you can experience a different charm to Busan over at Namcheon Green Tea Bingsu (남천녹차팥빙수) where you'll be surrounded by bamboo trees and greenery instead of sandy beaches and crashing waves.
A Popular Summer Dessert
Bingsu is probably one of the most popular foods eaten during summer in Korea, with the dessert coming in popular variations, such as Injeomli, Strawberries, and Mint Chocolate. There's even one that returns every summer and can cost more than $50!
However, the one here at Namcheon Green Tea Bingsu (sometimes also known as Boseong Green Tea Bingsu) is a classic version: shaved ice topped with a generous amount of sweet red bean and green tea powder.
Bingsu Cafe in Busan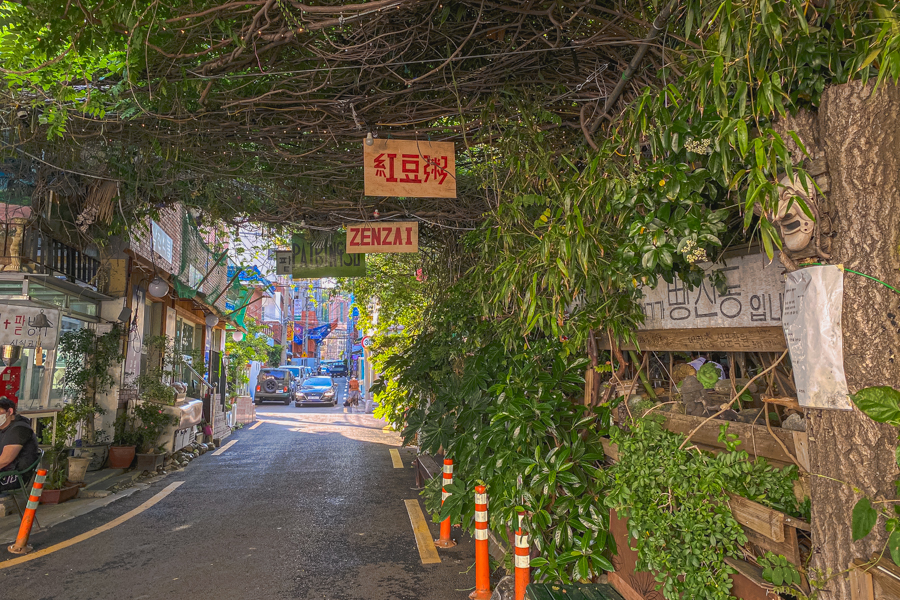 Even from the outside, Namcheon Green Tea Bingsu attracts a lot of attention. Shrouded in leaves and branches, the cafe looked like something you would find in Southeast Asia, perhaps in Vietnam or even Thailand.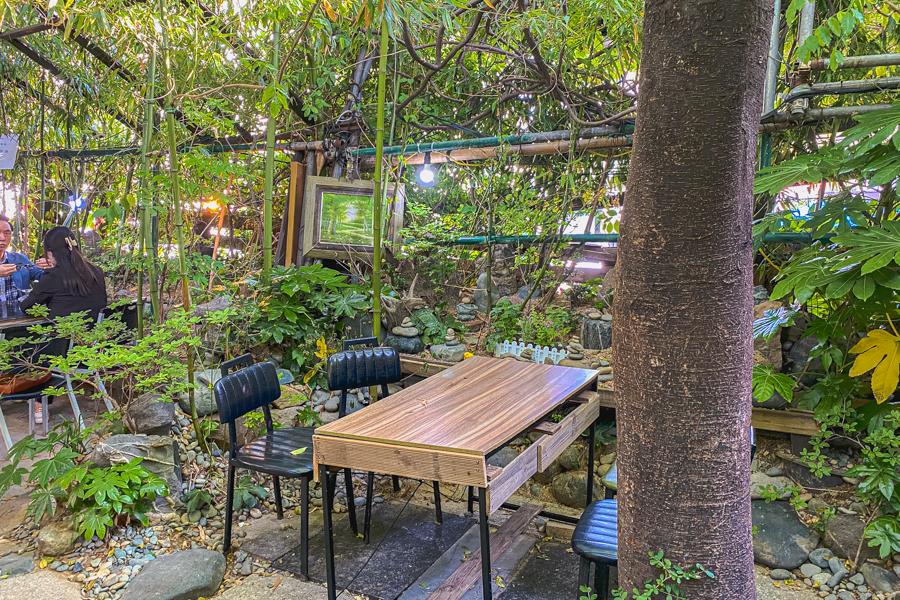 Inside, there were various seating areas, but our favourite was the one where we could sit beneath the greenery. It felt like we weren't in Busan, but somewhere in the middle of a forest, enjoying our desserts.
The cafe has a simple menu with affordable prices, serving either Bingsu (4,000won) or Sweet Red Bean Porridge (4,000won). For drinks, there's Americano (2,000won), Iced Americano (3,000won), and Sikhye (3,000won).
The weather called for Bingsu and we were honestly shocked at the amount of red bean in it. Unlike most Bingsus, the presentation was not pretentious in any way and what you see is what you get. The flavours were also straightforward, with it mainly being sweet red bean.
Be careful with the fine green tea powder in the beginning as it might cause accidental choking and uncontrollable coughing.
We also had it with a cup of Sikhye, which is a traditional Korean rice punch. The one served here isn't too sweet, which complemented well with the bingsu.
Near Gwangalli Beach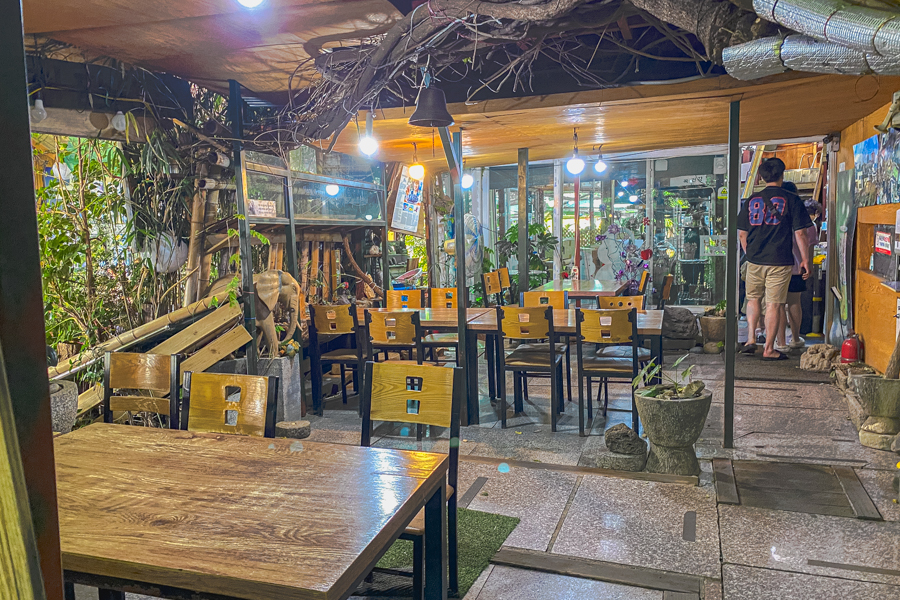 Located near Namcheon Station, which is 2 stops away from Gwangan Station (the stop you alight at when you want to visit Gwangalli Beach), the bingsu cafe is a great spot for anyone wanting dessert after meals at Gwangalli. If you want to walk, it's a 30min stroll from Gwangalli!
We also wanted to try the Sweet Read Bean Porridge (Danpatjuk) after getting a whiff of the cinnamon notes from the table next to us. However, we had to save some space for our next spot, but we'll definitely be heading back here in the future. In the meantime, if you ever visit Busan, do try it for us!
Namcheon Green Tea Bingsu (남천녹차팥빙수)
28 Suyeong-ro 394-gil, Suyeong-gu, Busan
부산 수영구 수영로394번길 28
Mon-Sun, 10am-10pm
Nearest Subway: Namcheon Station, Line 2, Exit 3
You Might Also Like: 
*This is an independent review by MiddleClass.sg.
*Follow MiddleClass.sg on Facebook, Instagram, and Telegram for more food, travel, and trending stories!