The island of Jeju is a popular holiday destination among both locals and tourists. While Jeju-do might sound small because it's always attributed as an island, it is nearly 3 times bigger in size than Singapore. We recommend splitting your Jeju itinerary into different regions of Jeju, such as exploring the East area first, followed by the West. Here are 5 spots in East Jeju you should check out/add to your itinerary!
Secret Forest
Located deep within the Eastern region of Jeju is Secret Forest, a spot that became highly popular in recent days. The journey there by car is also a therapeutic one, passing through rows of trees and horse farms.
Within the Secret Forest are rows of trees that stretch high, which make them a spectacle to behold, as well as perfect photo backdrops. There are also lots of props scattered within the area, such as wooden chairs – which is why lots of couples come here for wedding shots!
Take some time to stroll within the premises to experience fresh air and the calming sounds of nature.
Spot Outside Cafe Andor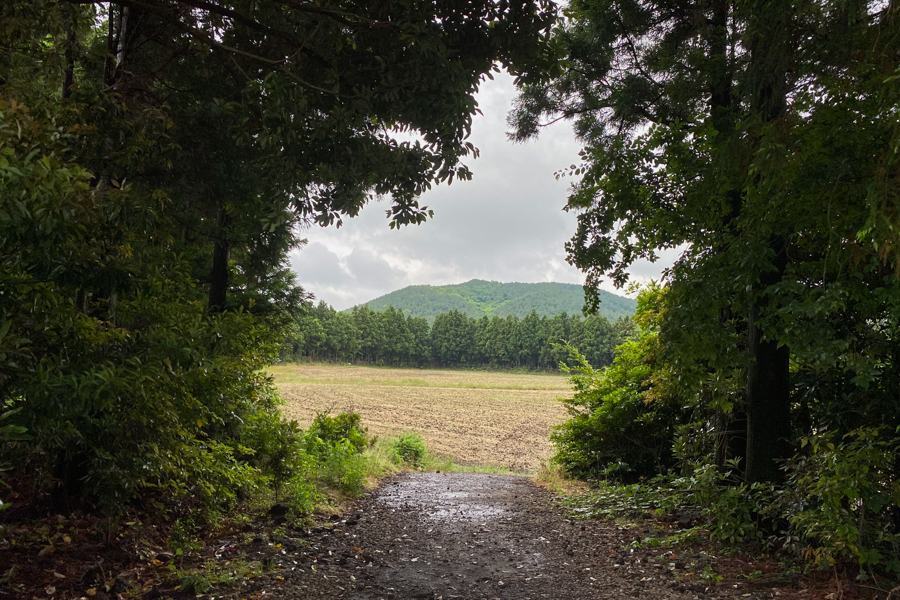 Cafe Andor was one of the cafes we fell in love with during our recent trip to Jeju. Surrounded by forests, the cafe is a popular spot for a break after a long car ride. Apart from being massive in size, they also serve cutely shaped desserts such as cakes with Hallabong designs, Dolhareubang, and even one shaped after Hallasan.
However, lots of locals come to Cafe Andor for one reason – there's a popular photo spot right outside of the cafe.
Framed beautifully by trees, this photo spot looks like a painting of Jeju, with an oreum (small hill) at the back.
Sehwa Beach
With so many beaches to choose from in Jeju, it's almost impossible to decide on one to visit! However, when you're in the East of Jeju, Sehwa Beach is one spot not to be missed.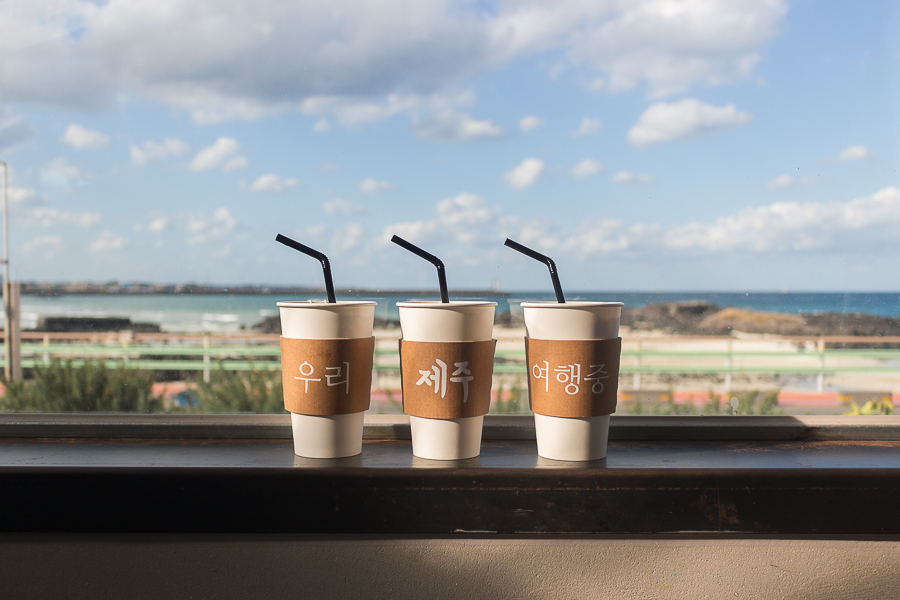 There's a spot of black lava rocks right in front of Cafe Hallasan, which Jeju-do is well-known for. For a more unique photo, head to Cafe Hallasan and grab a photo with the old-school television set and a backdrop of Sehwa beach.
Gwangchigi Beach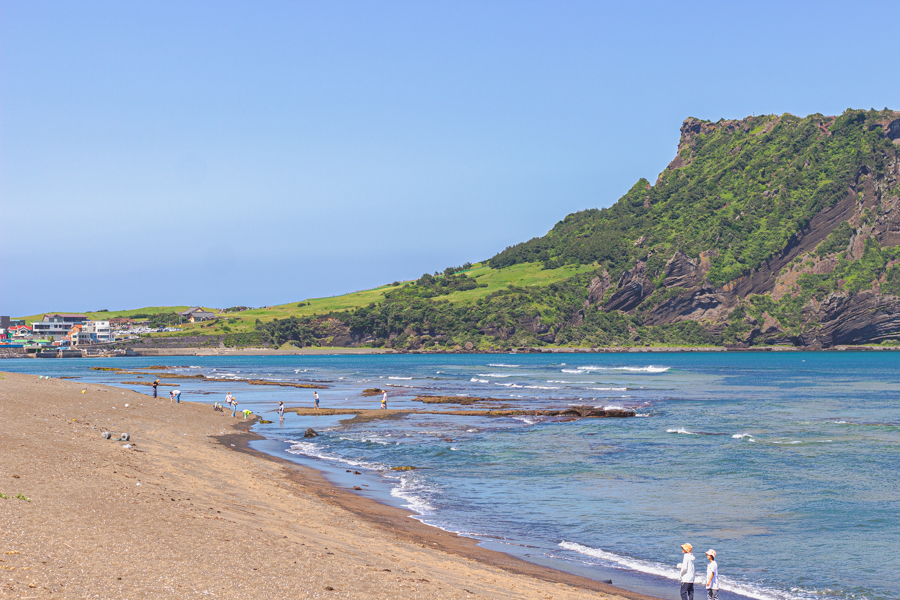 One of the few places you'll visit when visiting Jeju for the first time is probably Seongsan Ilchubong, a popular sunrise spot. If you want to avoid touristy crowds, why not head over to Gwangchigi Beach?
Gwangchigi Beach is where you'll get to see Seongsan Ilchubong from far in a different angle. At low tides, venture out into the crystal-clear waters to look for marine life, or simply just awe at the sight of natural beauty.
Hado Area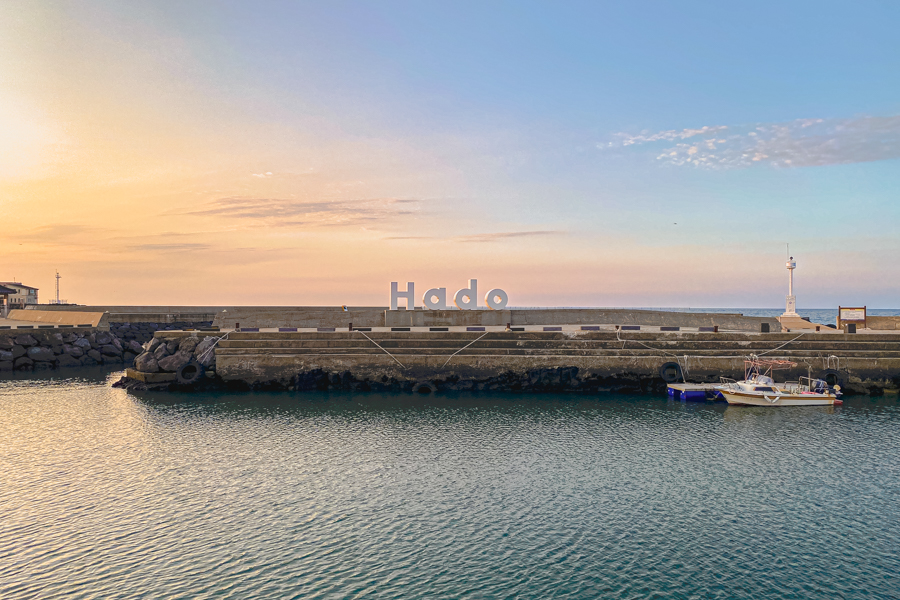 To the right of Sehwa Beach is an area known as Hado-ri, a fishery village in Jeju. Since our accommodation was within this neighbourhood, we discovered an area that was brimming with local vibes.
The small port is extremely beautiful during sunset, where you can witness beautiful shades of blue and purple on a clear day. Grab a picture of the white lighthouse or with the cute sans serif 'Hado' sign.
The place is not listed on Naver Maps, but on Google Maps, if you search for 하도리 포구, that's where this area is!
For better reference, we've included all 5 places in this list on Google Maps here.
Some Other Articles You Might Like:
*Follow MiddleClass.sg on Facebook, Instagram, and Telegram for more food, travel, and trending stories