A trip to Jeju is never complete without trying out some of their most well-known foods such as black pork, abalone, hallabong, and seafood! Located in West Jeju near Geumneung and Hyeopjae Beach is Annyeong Hyeobjaessi (or Annyeong Hyeopjaessi), a restaurant serving up bowls of bibimbap topped with fresh seafood.
Restaurant in West Jeju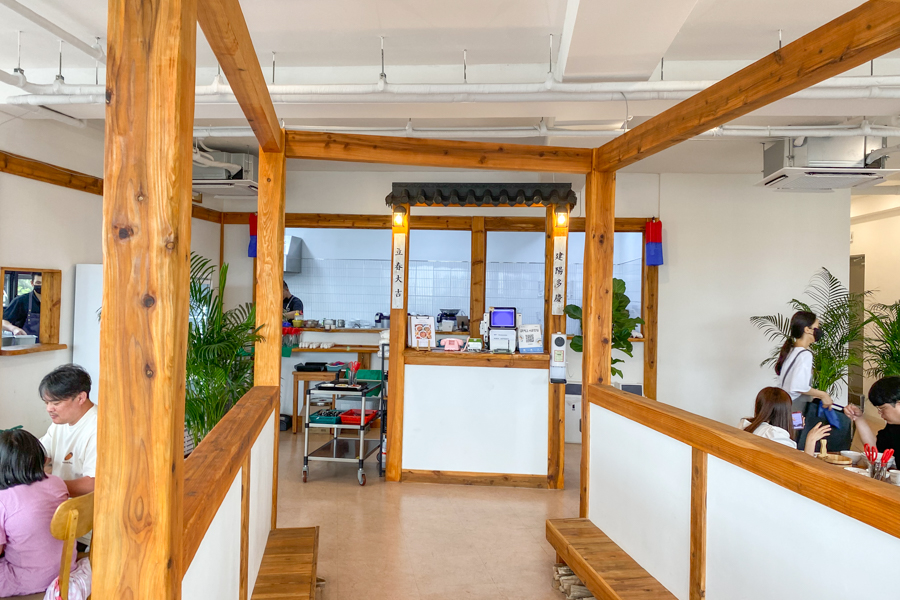 Being slightly further from the crowded beaches, Annyeong Hyeobjaessi is a great option for those wanting a quick lunch before heading to explore the rest of Jeju.
We visited on a weekday around 2pm and there wasn't much of a crowd. Do note that the restaurant closes at 4:10pm (weirdly specific, but yeah).
There's also a dedicated parking space behind the restaurant for those who are driving.
Annyeong Hyeobjaessi Menu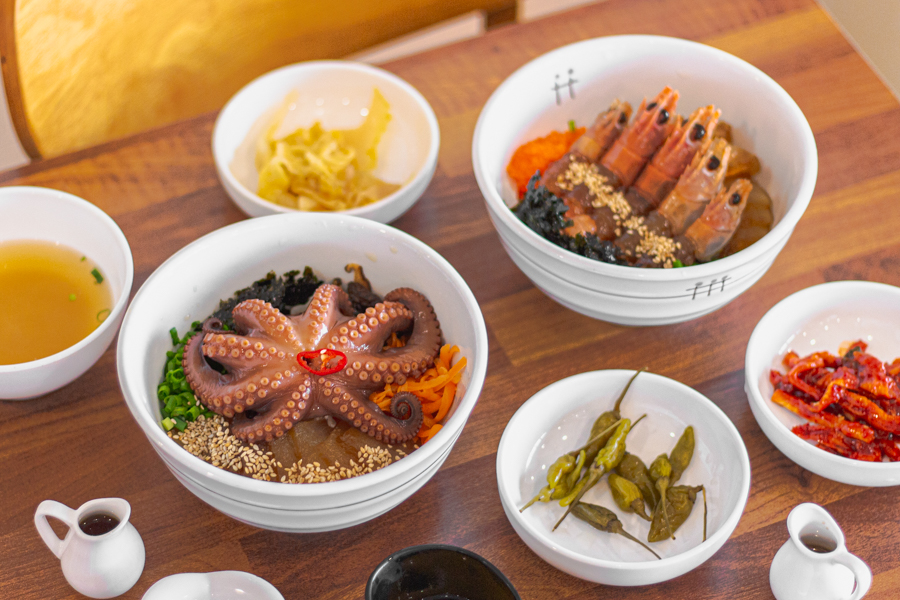 The menu here at Annyeong Hyeobjaessi is very simple. They only offer 3 types of bibimbap: The Red Banded Lobster Bibimbap (17,000won), Abalone Bibimbap (17,000won), and Whole Octopus Bibimbap (18,000won).
There's also a freshly boiled pork slices side menu available in 2 sizes: half (13,000won) or full (25,000won).
For the Red Banded Lobster Bibimbap, it was super easy to remove the shells as all we had to do was pull the head and tail. Inside, the meat was juicy and plump, and you can choose to mix with your rice or have it like that.
According to your own preference, you can choose to mix the bibimbap with the extra egg yolk and soy sauce or eat it as it is. We highly recommend adding the egg yolk for that extra boost of creaminess!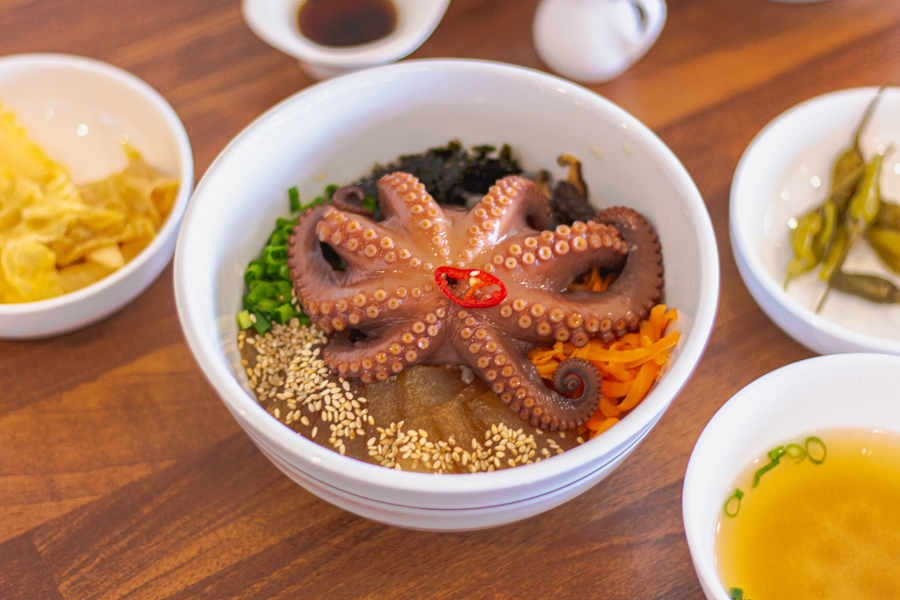 As for the Octopus Bibimbap, cut the whole octopus, which was humongous by the way, into bite-sized pieces before mixing it with the rice. As for the octopus bibimbap, a special secret sauce is served, and you can mix it with the rice, or dip the pieces of octopus into it.
Inside both bowls were ingredients such as vegetables, with one being their house-made boiled radish. A wonderful mix of textures!
Annyeong Hyeobjaessi (안녕협재씨)
Jeju-si, Hallim-eup, Geumneung-gil 12, 1st Floor
제주 제주시 한림읍 금능길 12 1층
Mon-Sun, 9am-4:10pm, Last Order 4pm
*This is an independent review by MiddleClass.sg
*Follow MiddleClass.sg on Facebook, Instagram, and Telegram for more food, travel, and trending stories