No matter how many times we visit Korea, Jeju is still one of those places that we can't wait to visit again. While Jeju is known for its crystal-clear waters and emerald beaches, it's also known for its forests. Secret Forest (비밀의숲) is one place that has become extremely popular in recent days, and for good reason.
East Jeju Attraction
Located in the Eastern part of Jeju, photos of Secret Forest started circulating and becoming viral on Korean social media in 2021. Located deep within Songdang-ri, Gujwa-eup, the journey to Secret Forest is no easy one.
We had to pass by rather bumpy roads when driving in. There were even those that decided to park their vehicle outside and walk the entire distance in, to prevent their cars from getting dirty from the mud.
There's a parking area right outside the Secret Forest.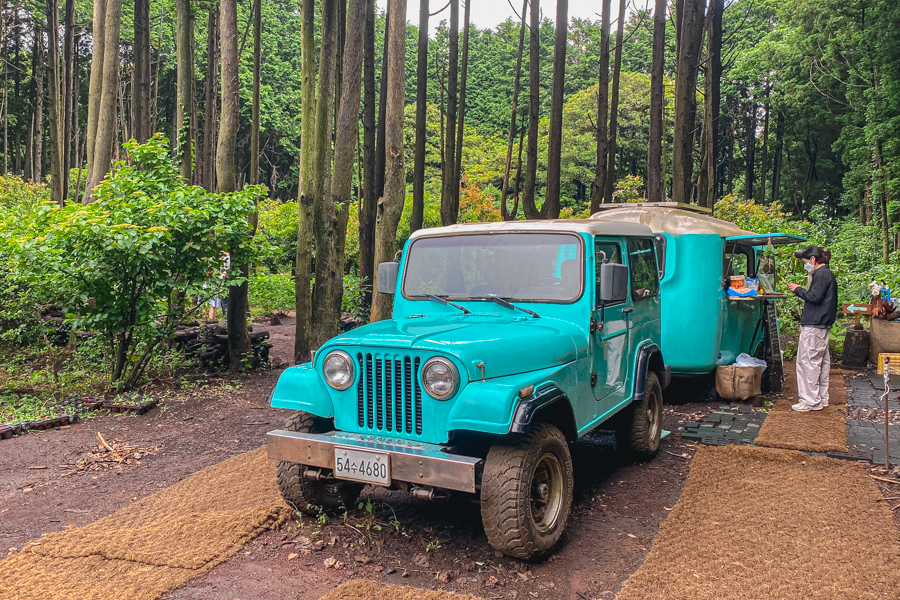 The entrance to the area isn't explicit, but all you need to do is keep a lookout for the bright mint truck and caravan. The mint caravan is one the most popular photo spots here, but it also serves as the ticketing point, where you have to purchase tickets to enter.
Each ticket is priced at 3,000won and they only accept cash or local bank transfer.
Jeju Secret Forest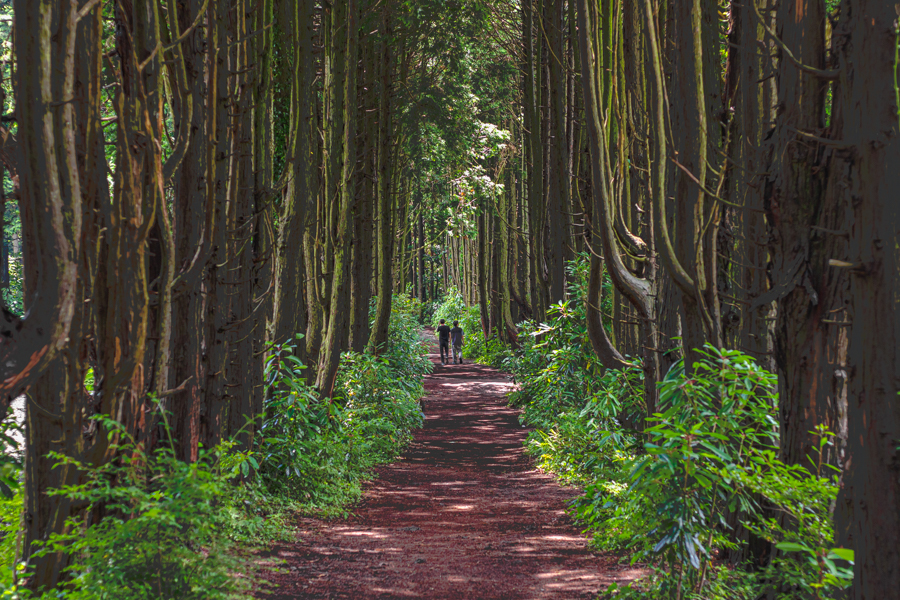 Inside the forest, you'll find lots of walking paths that are lined with cypress trees. There are also fields of flowers, depending on which season you visit. For example, during spring, you are able to see canola flowers, while in summer, you'll find hydrangeas in full bloom.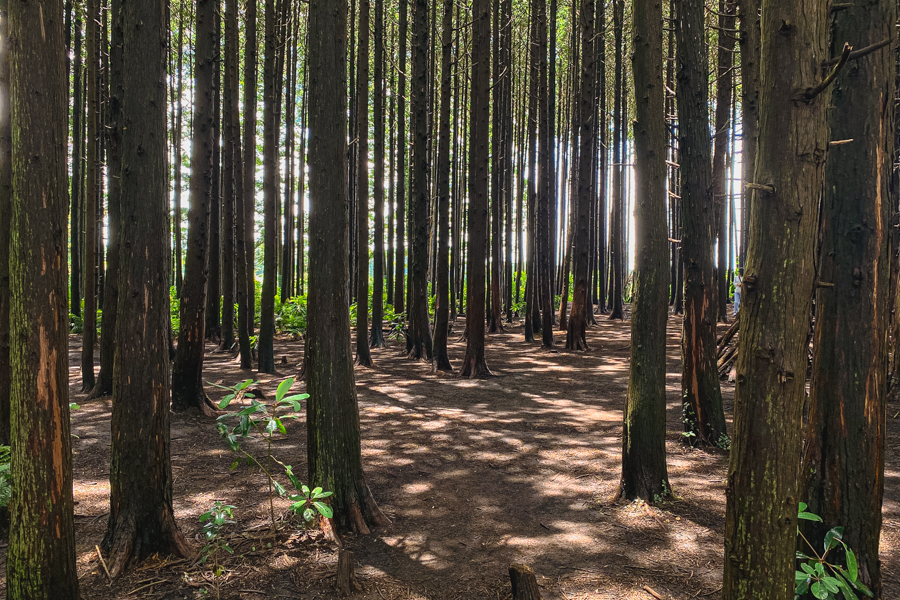 The place is great for a stroll to breathe in fresh air and just enjoy nature.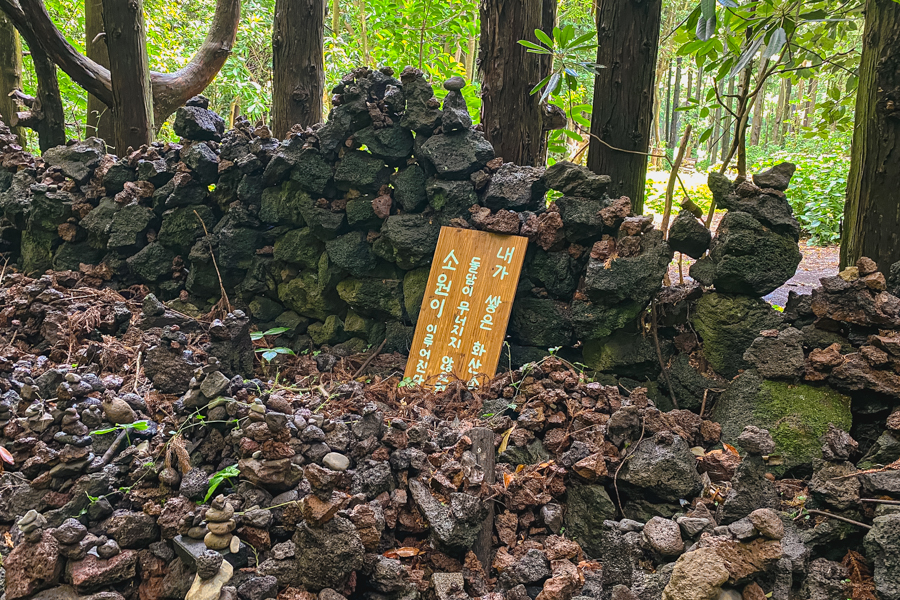 We spotted a cute sign that said if the stone wall doesn't collapse, your wish will be granted. Surrounding the sign were lots of stacked rocks that visitors have left behind.
If you follow one of the routes, you'll end up at a huge field with a backdrop of trees which is also a popular photo spot.
Places To Visit in Jeju
If you ever find yourself heading to East Jeju, Secret Forest is a great spot to stop by along the way. While it might not be as huge as places like Saryeoni Forest, you can still get close to nature and enjoy calming sights of the forest.
Secret Forest (비밀의숲)
2173 Songdang-ri, Gujwa-eup, Jeju, Jeju-do, South Korea
제주특별자치도 제주시 구좌읍 송당리 2173
Mon-Sun, 9am-6:30pm
*Follow MiddleClass.sg on Facebook, Instagram, and Telegram for more food, travel, and trending stories!