Gaming cafes are a common sight in countries like Korea and Japan, but did you know Singapore has them too? Wanyoo is one of them; a cybercafe with outlets in Beauty World and Bugis decked out with top-of-the-line specs for gaming. They have opened a new mega flagship outlet in Lavedendar with even more to offer. 
Space-Themed Interior
The flagship store spans two floors, with a capacity of over 80 people! Everything is decked out in a futuristic blue, complete with neon lights and room signs that are reminiscent of spaceships.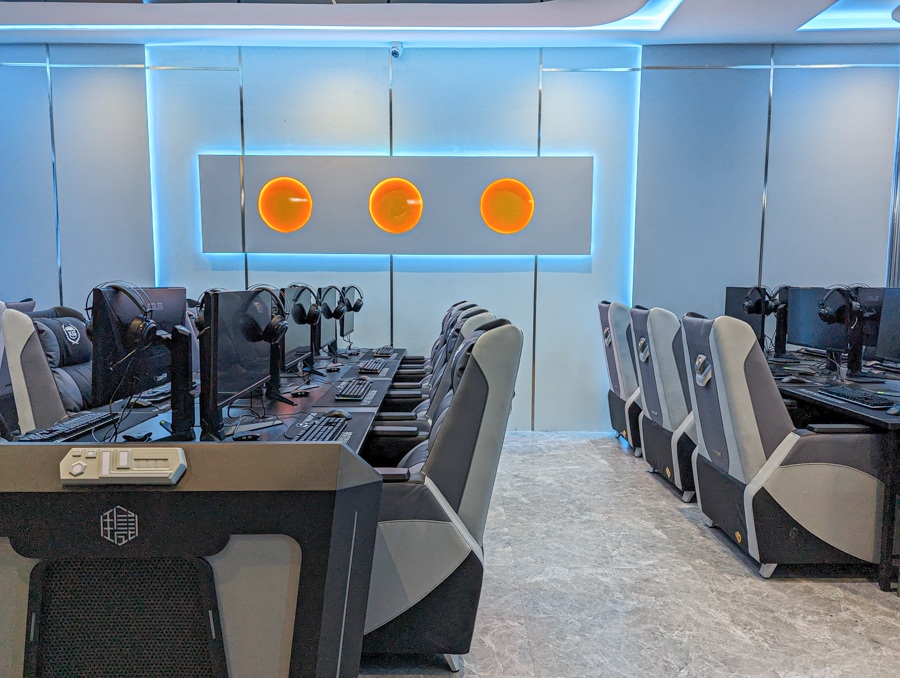 There's a shared gaming area with individual chairs and full PC set-ups including headphones. The chairs are plush and comfortable to sit on, fitting almost like a massage chair.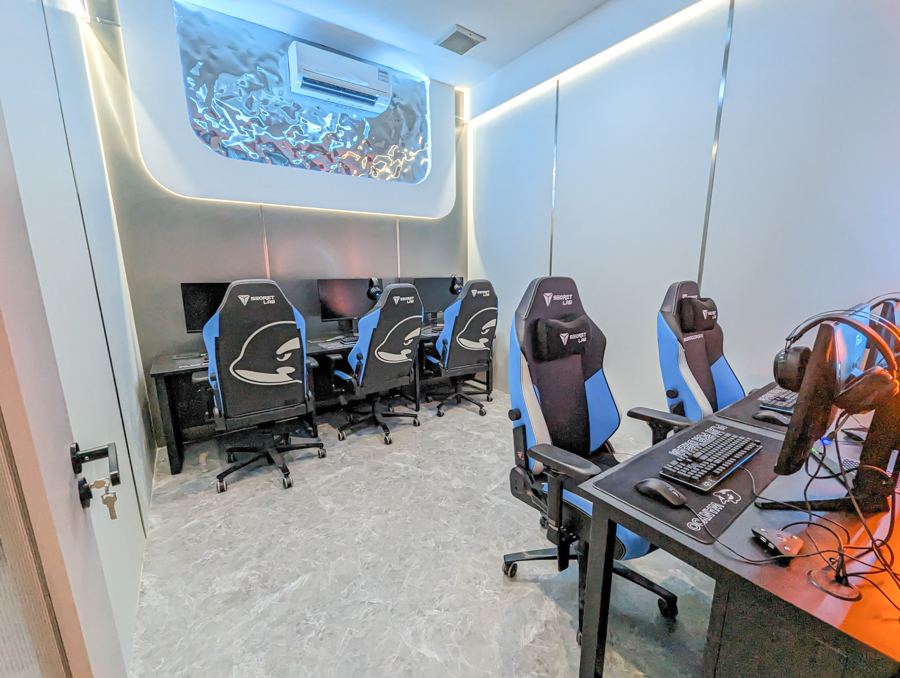 For those who prefer a more private experience, you can try the Solo PC Rooms or group PC rooms for up to 5 people! They even have a fully pink room, decked out with custom chairs from Secret Lab.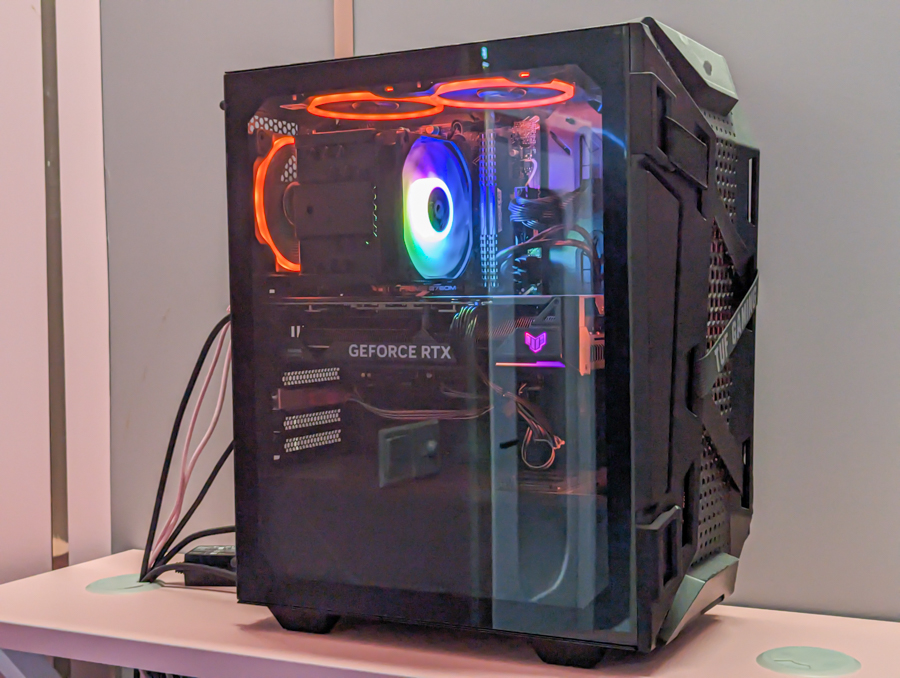 We don't know much about specs – but each PC is rigged using Asus CPUs with 4070 ti graphic cards and MSI gaming monitors. We can confidently say the programs ran smoothly and quickly. 
The games available include favourites like Valorant®, Fortnite® and Dota 2®. If you're a gaming noobie (like we were), there's Genshin Impact, Minecraft and more. We didn't get to visit the second floor but there's set to be a VR room and tabletop games! 
Wanyoo Menu
No gaming cafe is complete without food, and Wanyoo has an extensive menu. The drinks include their signature Wanyoo Milk Tea ($4.50) with toppings ($1) like black pearls and tiramisu milk foam. 
Other refreshing options are the Rose Lychee Soda ($5.50), Vanilla Peach Frappe ($6) and Peach & Jasmine Green Tea ($5.50).
They also have food like Nanchang Noodles ($7), a spicy dry noodle dish and Chongqing Street Noodles ($5.50). Some light bite options include Seaweed Chicken ($5) and Roasted Chicken Drumsticks ($5).
We tried the Ice Shake Lemon Tea ($4) and Yoghurt Peach Frappe ($6). Both drinks were refreshing and decently sized – good enough to last a few games! 
Our Experience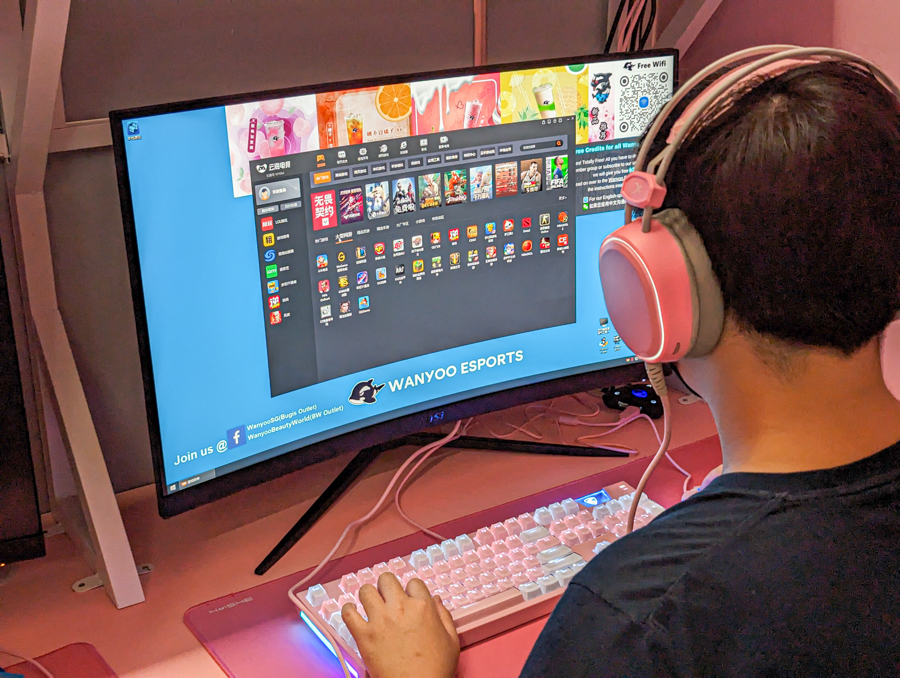 It was our first time at a proper gaming cafe but we were impressed with the quality and comfort of the facilities there. The selection of games is also noteworthy and it was easy to find a game we recognised!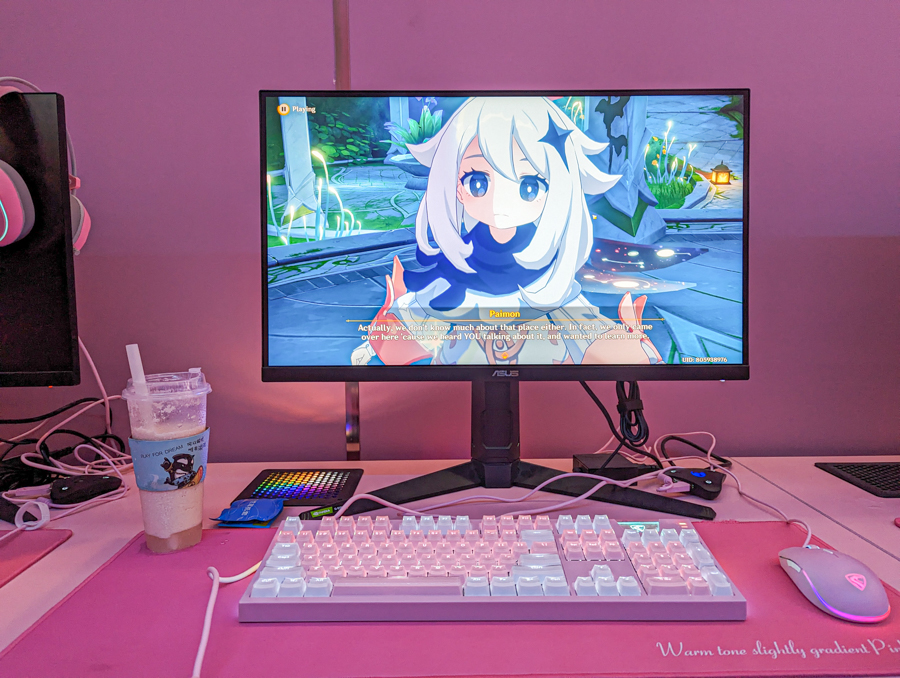 Do note that each person needs an individual Wanyoo account to play, which can be created at the front desk. If you share accounts, the system will automatically shut down. 
Prices are based on a membership system. It starts at $5/hour for Members on weekdays and $6/hour for weekends. For non-members, it's $8/hour flat and they have a Night Package which is $37 from 11pm to 8am.
You can top up your account with credits for your visits! Spend $20 during your first visit to automatically count as a member. 
24-Hour Gaming Cafe In Lavender
Wanyoo provides a stylish and decked-out place perfect for gaming, and is great for a fun session with friends!
Wanyoo (Flagship)
30A Penhas Rd, Level 1, Singapore 208188
Open daily, 24 hours
*Follow MiddleClass.sg on Facebook, Instagram, and Telegram for more food, travel, and trending stories!