The third edition of Bedrock Origin's The Great Beef & Reef Series is back from 2 August to 2 November 2023, on Sundays to Thursdays. This time, Bedrock Origin is bringing you on a New Zealand Culinary Voyage with a gastronomic 6-Course Dinner Tasting Menu.
The Great Beef & Reef Series
The 6-Course Dinner Tasting Menu is priced at $168++ per person and can be enhanced with a curated 4-wine pairing for an additional $68++. The wines are curated from Cloudy Bay, one of New Zealand's most iconic premium wine estates. The meal can also be upgraded with Oscietra Caviar for an additional $45++.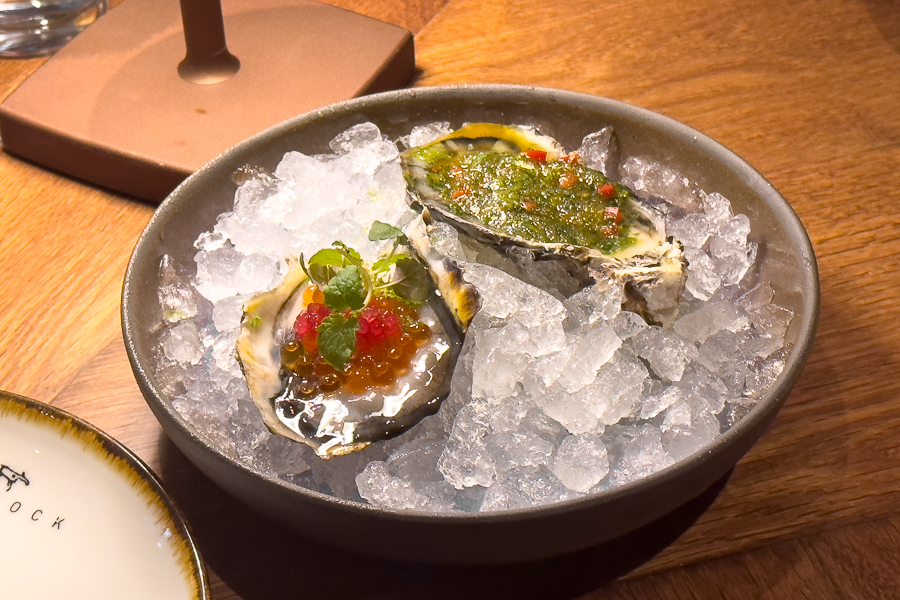 Starting off with fresh Cold Serve NZ Oysters, freshly shucked oysters are presented in two variations. One of them is topped with a refreshing chili-lime granita and zesty lime caviar, while the other is paired with ikura for an extra burst of umami.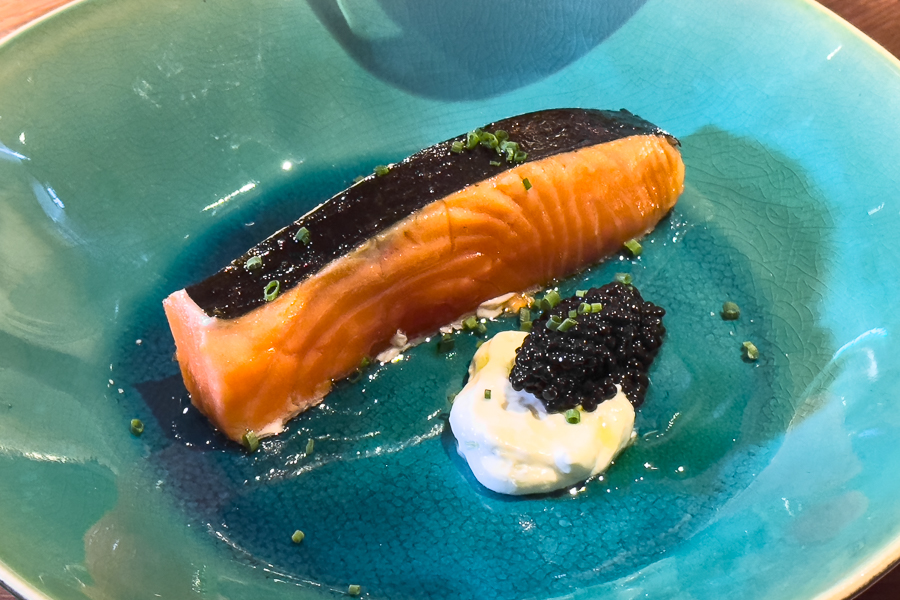 Immediately, the 2nd course impresses with a Confit Ora King Salmon, which features a two-day-cured slab of King Salmon, which is buttery, flaky yet moist. Paired with a side of velvety wasabi cream and pearls of caviar, this fragrant dish was decadent and left us wanting more.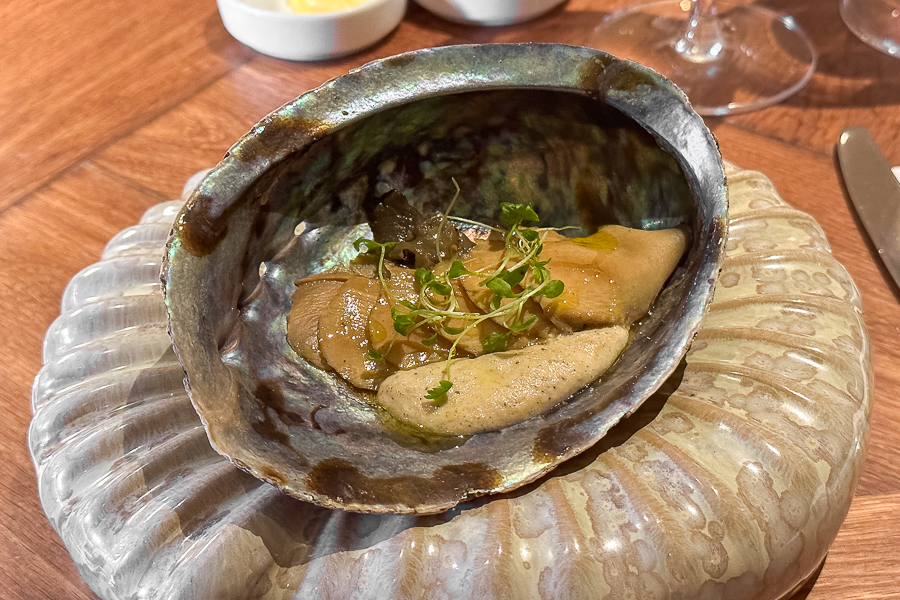 Next was the Braised Paua Abalone which features tender slices of the New Zealand Black Wild Paua Abalone. Braised in kombu and sake which further accentuated its natural sweetness, it was paired with an applewood-smoked cauliflower and leek cream which sent our tastebuds into a frenzy. It was amazing!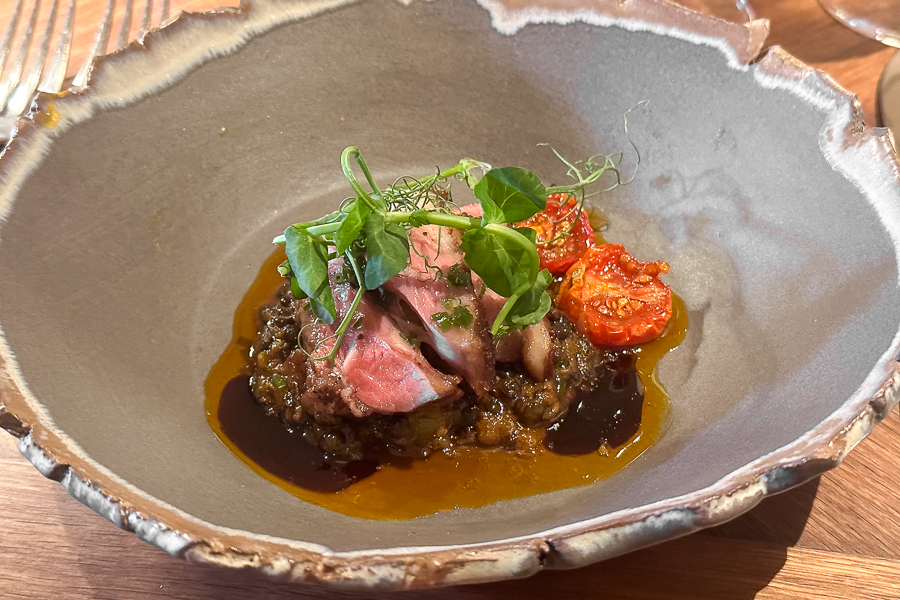 The fourth course of the night was a Pan-seared South Island Lamb Rump. The lambs used are from Lumina Farms, and are raised in a natural, free-range environment, grazing on lush, specially cultivated chicory herb pastures. The lamb rump is first sous vide for 3 hours before being pan-seared and finished on the applewood fire grill. The beluga lentils sauteed and simmered in a sundried tomato sauce accompanying it was an interesting touch in terms of texture and flavour.
Ending strong with the Beef-Fat Aged NZ Wagyu Striploin which spotlights a 100% grass-fed F1/F2 wagyu from Hastings, New Zealand. The 150g striploin was dry-aged for 21 days and is steeped in beef fat before grilling over applewood. This was served alongside a house-made eggplant parmigiana which made us feel like we were eating lasagna and not vegetables!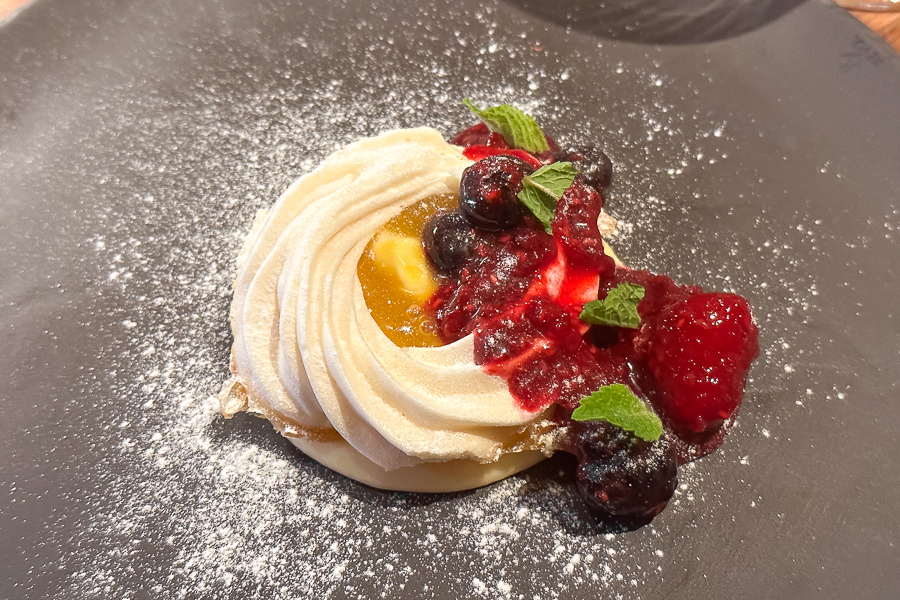 A culinary voyage to New Zealand is not complete without its representative dessert, Pavlova! Here, the crisp meringue is coupled with a raspberry compote and tangy lemon custard.
Some of the dishes here will also be available a la carte but the dinner tasting menu will only be available from Sun-Thurs for dine-in reservations made from 6pm to 8.30pm. One-day advance reservation is required.
Bedrock Origin
Oasia Resort Sentosa Hotel, 23 Beach View, Palawan Ridge, #01-02, Singapore 098679
*Follow MiddleClass.sg on Facebook, Instagram, and Telegram for more food, travel, and trending stories!