Following our reviews of cafes in Suwon, such as Cafe Paletscent and Cafe Gravitate, we're back with another hidden hot spot in Suwon! Keep That Coffee is a cafe that's been attracting a local crowd over in Suwon. The cafe has certain angles that make it look as though you're in Jeju.
Popular Hidden Cafe in Suwon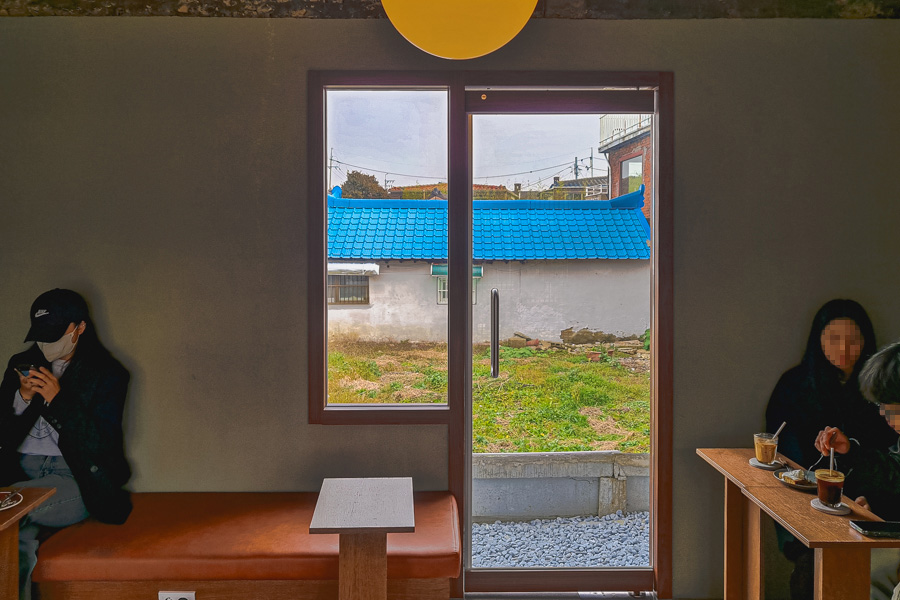 Surrounded by residential houses and located deep within an alley, you probably won't come across Keep That Coffee unless you are specifically looking for the place.
You'll probably not expect much from a cafe in such a location, but once you see it, you'll be shocked by the size of it.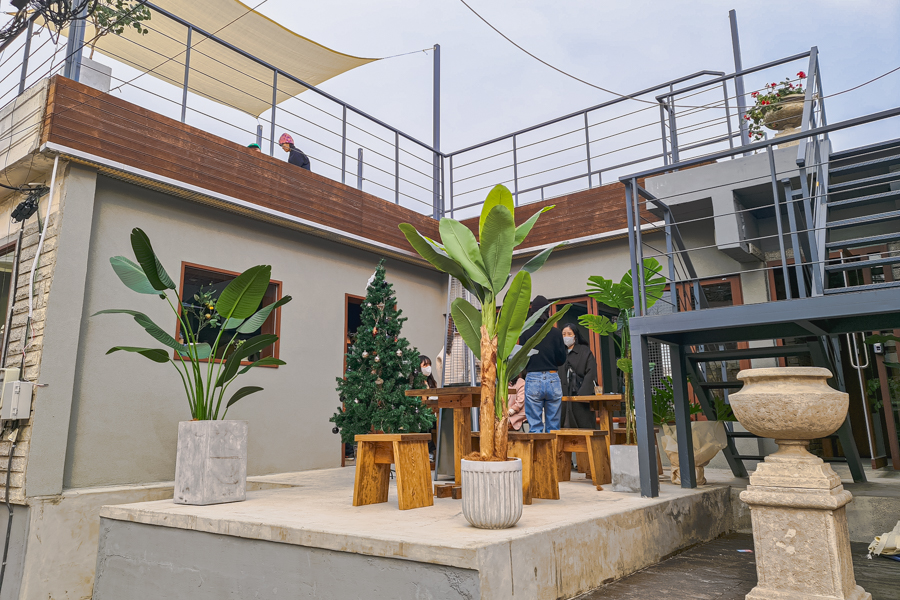 The cafe has both indoor and outdoor seating areas, with the indoor seating directly in front of a blue-roofed house that replicates the Jeju scenery. There's also a rooftop section, as well as a small seating area right outside the entrance of the cafe. Not to worry, there are heaters located outside during winter.
Place your orders at the coffee counter where you can see the baristas working their magic. It might get a little hectic at times, so be patient while waiting for them to attend to you.
Menu at Keep That Coffee Suwon
Keep That has a coffee-centric menu with espresso-based items like Flat White (5,000won), Einspanner (6,500won), and classics like Americano (4,500won). The desserts here are pretty limited, with items like Tiramisu (7,000won) and biscotti (2,000won).
Vanilla Latte
One of the most popular items here is the Iced Vanilla Latte (6,500won). It's so popular that the cafe has decided to limit the number of cups going on sale each day. Only 100 cups of the Iced Vanilla Latte are available each day.
Unlike the usual cafes that make the drink using vanilla syrup, Keep That's rendition is made with espresso, milk, and a scoop of their homemade vanilla ice cream.
We were told to mix the drink about 10 times before drinking it.
With each sip, we got a creamy and soft texture from the vanilla ice cream. The sweetness was perfectly balanced thanks to the slight acidity of the coffee, and it was a really good rendition of a vanilla latte.
Keepthat Latte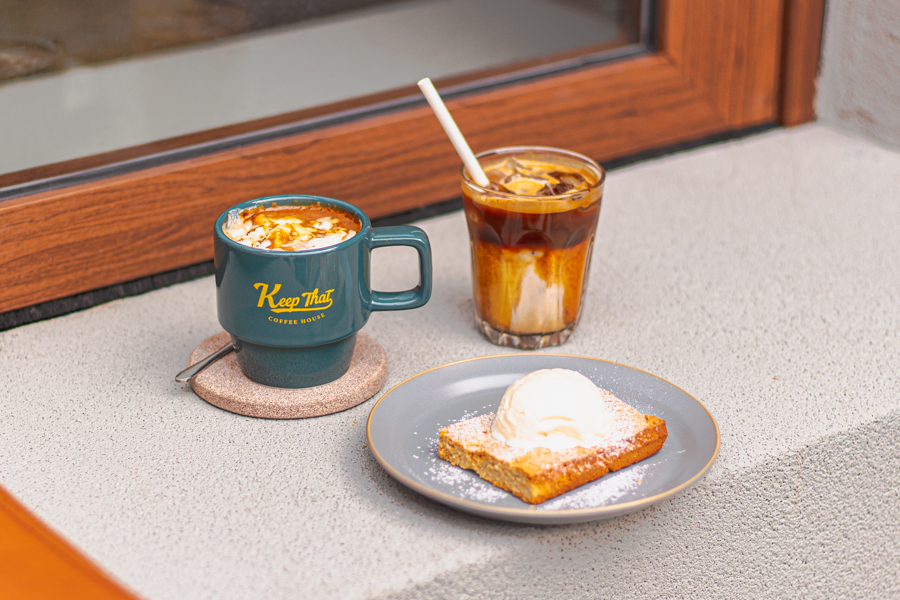 We also got the Keepthat Latte (5,500won) which is only available iced. The savoury notes of the coffee really shone through and the cup was a balanced concoction of espresso and milk.
Oblong Bake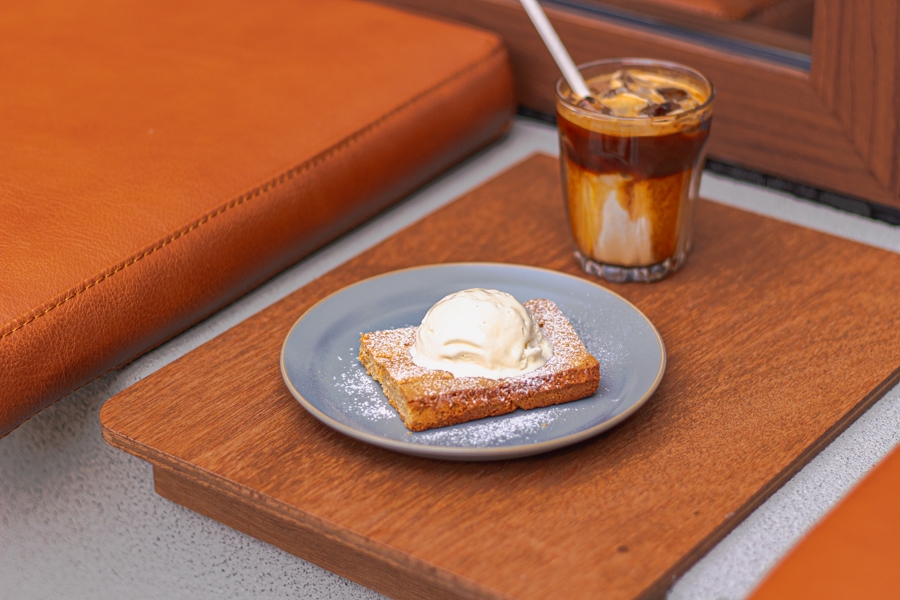 The Oblong Bake (5,500won) is a gluten-free dessert served with their handmade vanilla ice cream (the one used in the vanilla latte!)
It kind of reminded us of a blondie brownie with a slightly chewy texture. It's not too sweet and went well with the coffee drinks we ordered!
Local Cafes in Korea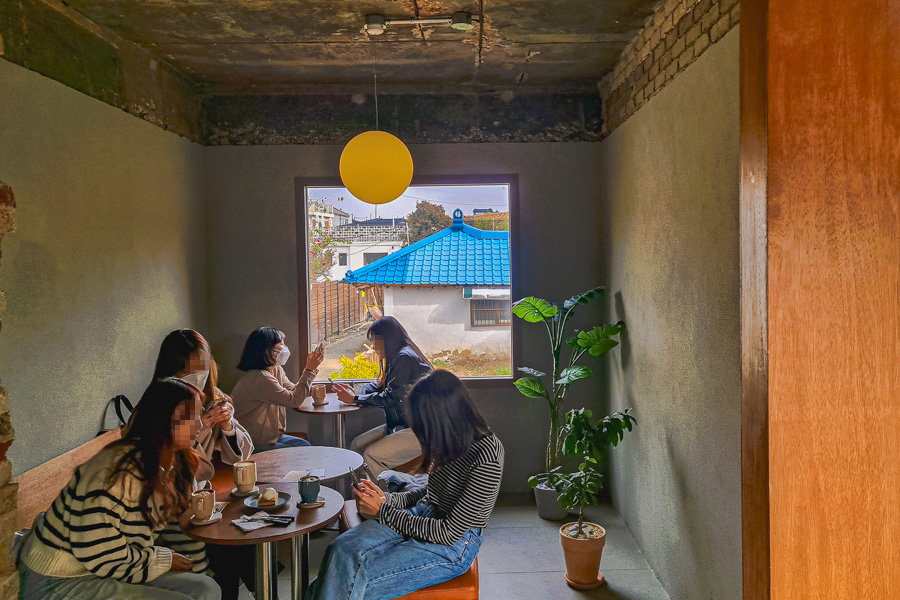 Sometimes, you'll never know what you'll find in hidden alleys, especially in Korea! Keep That is a perfect example of local hotspots that are hidden away from the crowds. If you ever find yourself in Suwon, head over to Keep That to try your luck at being the first 100 to get their Iced Vanilla Latte.
For more Korea articles: https://middleclass.sg/korea
Keep That Coffee (킵댓커피)
14-34 Hwaseomun-ro 31beon-gil, Jangan-dong, Paldal-gu, Suwon-si, Gyeonggi-do
경기 수원시 팔달구 화서문로31번길 14-34, 1층
Mon-Sun, 11:30am-9pm
*This is an independent review by MiddleClass.sg.
*Follow MiddleClass.sg on Facebook and Instagram for more food, travel, and trending stories