Jjajangmyeon, or Jajangmyeon in some instances, is one of the most popular Korean Chinese dishes in Singapore the world! The noodle dish usually comes with chewy, bouncy noodles and a savoury black bean sauce. If you're missing this dish, here are 7 authentic, Korean-owned places to have the best Jjajangmyeon in Singapore.
Itaewon Jjajang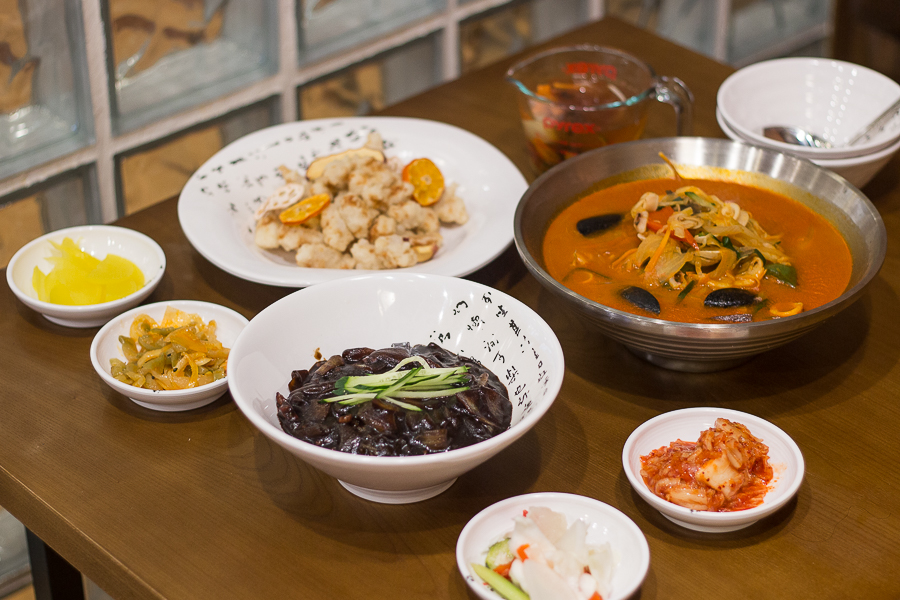 One of our recent favourite Jjajangmyeon restaurants in Singapore is Itaewon Jjajang. You get to enjoy high quality Korean Chinese cuisine in a high ceiling, modern interior setting.
Itaewon Jjajang's Jajangmyeon is not as jelak as compared to some places, so you can finish the whole bowl with ease. We really enjoyed their Jjamppong as well. However, some might find it not spicy enough, so do ask for more chilli if you're a spice lover!
Read our Itaewon Jjajang Review!
MukJja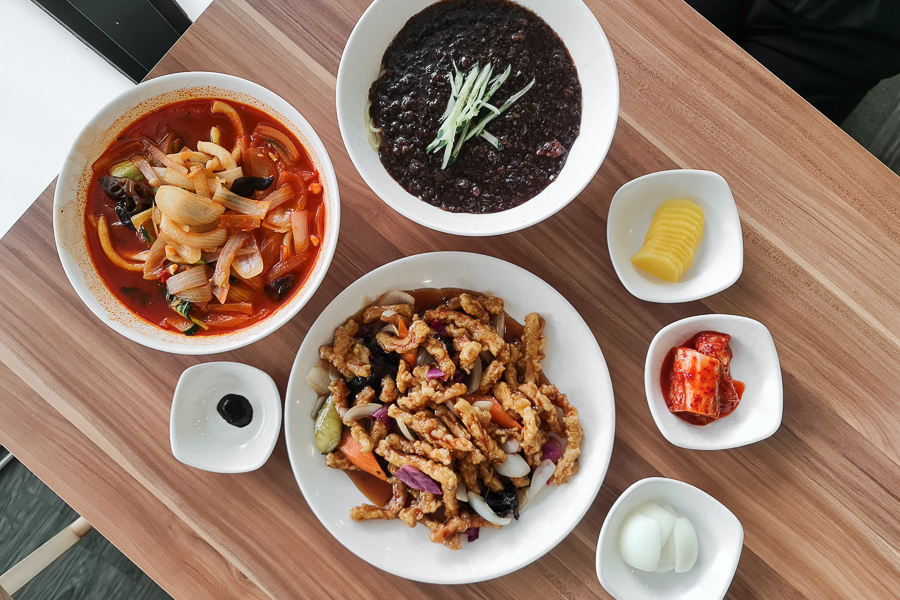 Opened in Mar 2020 by the founder of Tae Woo Ban Jum, an OG Korean restaurant that used to be in Clarke Quay.
MukJja's Jjajangmyeon may look simple from the outside, but it is packed with savoury flavours. Combined with handmade springy, chewy noodles, this is probably one of the best jajangmyeon in Singapore.
Check out our MukJja Review!
O.BBa Jjajang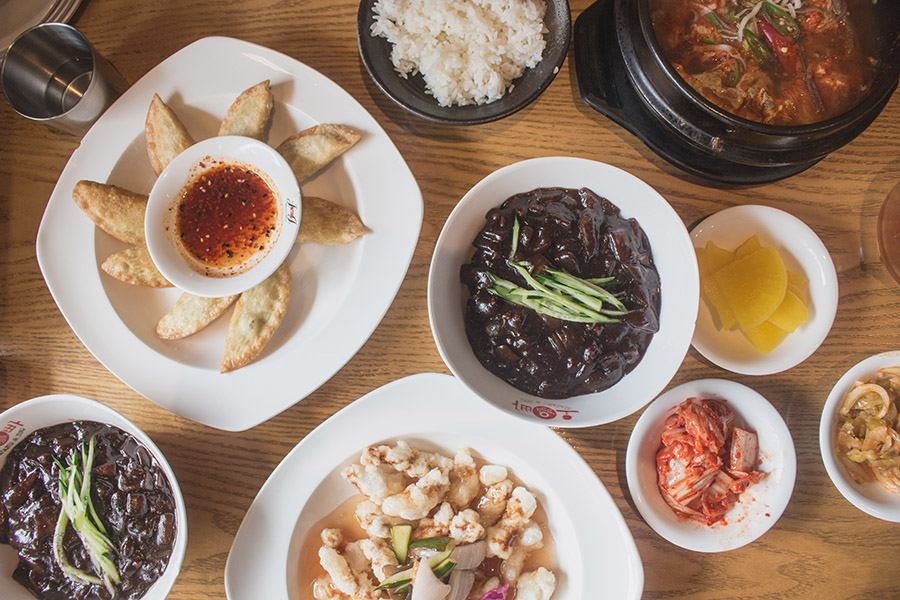 How can we miss out on O.BBa Jjajang when it comes to black bean noodles? Till this day, the Jjajangmyeon place is still attracting long queues.
The noodles have a deep black bean flavour which is super popular among Singaporeans. Make sure to mix well and coat each noodle with the savoury black bean sauce!
They even had a Jumbo Jjajangmyeon challenge, where Zermatt Neo managed to finish the whole bowl (around 5 portions) within 15 mins.
Paik's Noodle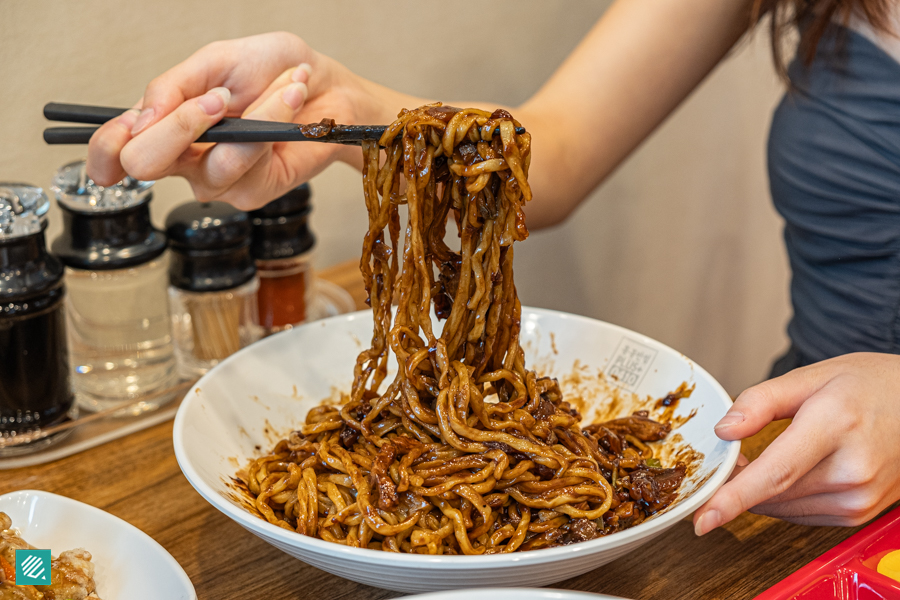 One of Korea's popular Jjajangmyeon noodle chains Paik's Noodle is officially open in Suntec City! Their Jjajangmyeon features chewy, thick-cut noodles in a smokey sauce which was quite satisfying.
Their menu also features Jjampong and Tangsuyuk for a classic combination.
Dong Fang Hong Restaurant (Closed)
Serving Korean Chinese cuisine to Singaporeans since 2005, Dong Fang Hong is one of the most experience Korean Chinese restaurant in Singapore.
Take a bite out of their Uni Jjajangmyeon, a spicy version of their signature Jajangmyeon. The spiciness breaks through the thick savoury flavours, making the dish more addictive with each new bite.
While you're there, do try out their Menbosha, a deep-fried shrimp toast dish that's extremely popular in Korea.
Check out our Dong Fang Hong Review!
Taste of Korea 찐JJIN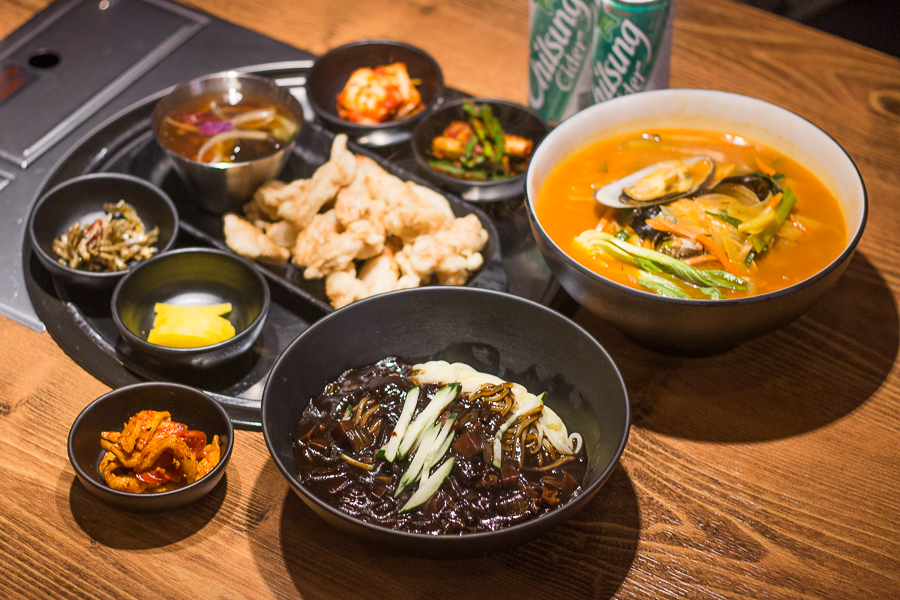 T.O.K Jjin is a new restaurant in Telok Ayer serving both Korean Chinese cuisine as well as Korean BBQ. Besides the usual Jjajangmyeon, they do have a unique dish called Sacheon Jjajangmyeon, which is a Gochujang based noodle dish.
If you're in the mood for both noodles and Korean BBQ, Taste of Korea Jjin is a great choice to satisfy both cravings!
Read our Taste of Korea Jjin Review!
Bonus: SSAK3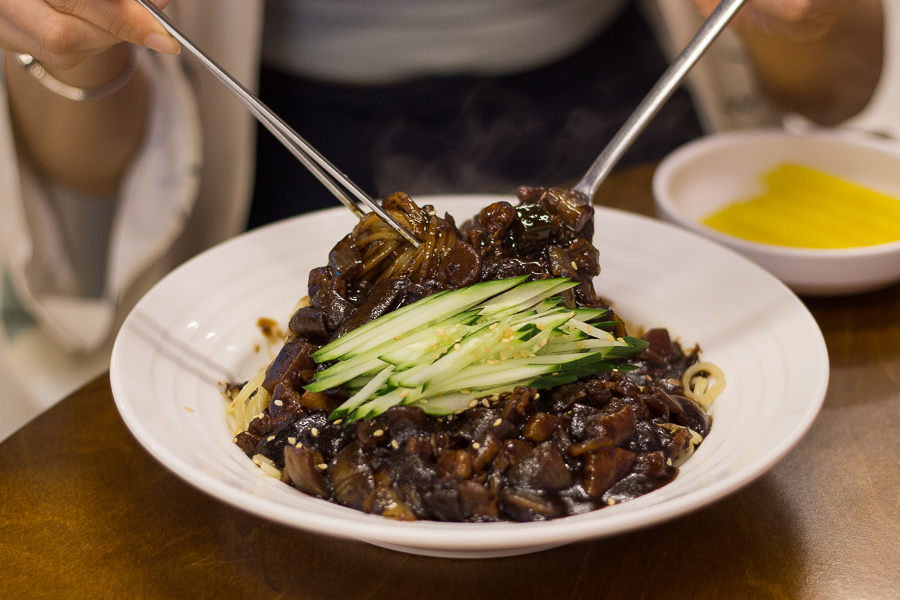 Ssak3 Bras Basah is a great place for affordable Korean restaurant right in the heart of town! They also have a really affordable Jjajangmyeon dish besides their signature Pork Belly and Kimchi platter.
Best Jajangmyeon Restaurants in Singapore
Most, if not all of the above JJM places make their noodles in-house, so you can expect high-quality and great textured noodles. With the Korean chefs running the kitchen, visiting these Jjajangmyeon restaurants in Singapore is one of the best ways to experience Korea.
*Follow MiddleClass.sg on Facebook, Instagram and Telegram for more food, travel and trending stories!