Another Korean Chinese restaurant in Singapore?! Yes, there's a new Korean restaurant in Telok Ayer serving both Korean Chinese cuisine as well as Korean BBQ dishes. Taste of Korea Jjin (T.O.K Jjin), is a brand-new Korean restaurant opened by Koreans so you can expect an authentic K-experience in Singapore!
Korean Restaurant in Telok Ayer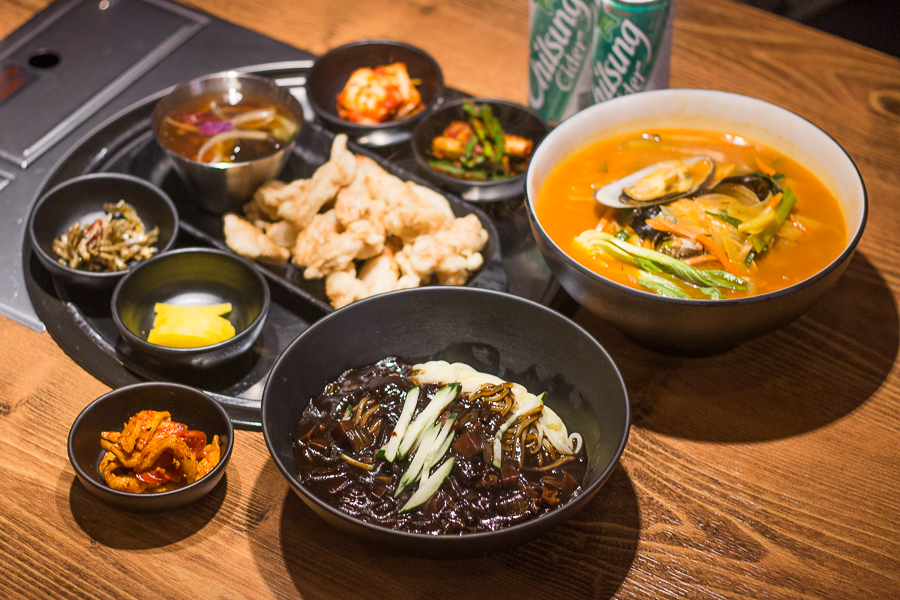 Most of the Korean restaurants along Telok Ayer Street and Amoy Street are known for KBBQ such as Go K BBQ, Pujim and Wang Dae Bak. Apart from Dong Fang Hong Restaurant, there aren't many places specializing in Jjajangmyeon and Korean Chinese cuisine in Telok Ayer.
Taste of Korea JJIN Menu
For their BBQ menu, you can expect cuts such as Pork Belly, Pork Jowl and Marinated Beef Ribs. According to T.O.K Jjin, they use prime meat for their BBQ cuts which is cut and handled by their Korean chef.
As for the Korean Chinese dishes, you'll find the dishes such as Jjajangmyeon, Flower Crab Jjamppong and even a unique dish called Sacheon Jjajangmyeon. The dish has a red coloured sauce made using Gochujang.
Here's what we tried: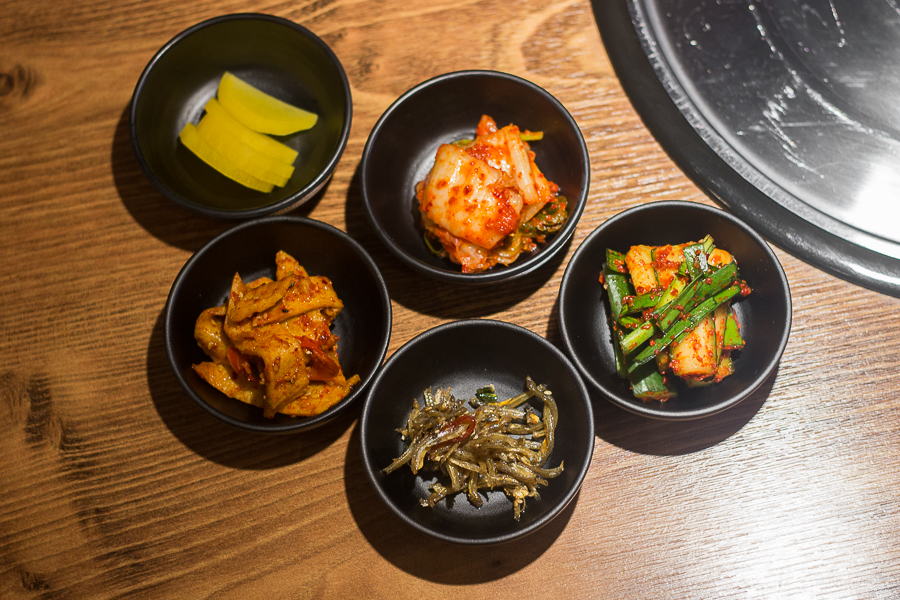 As usual, side dishes are served before your actual meal arrives. Since Taste of Korea Jjin is also a Korean BBQ place, you get more banchan than your usual Korean Chinese restaurant.
A total of 5 side dishes were served, such as kimchi, cucumber kimchi and stir-fried fishcakes. Their kimchi is made in-house, which had a nice balance of flavours. The cucumber kimchi was our favourite – crunchy and refreshing. 맛있다!
JJIN Jjajangmyeon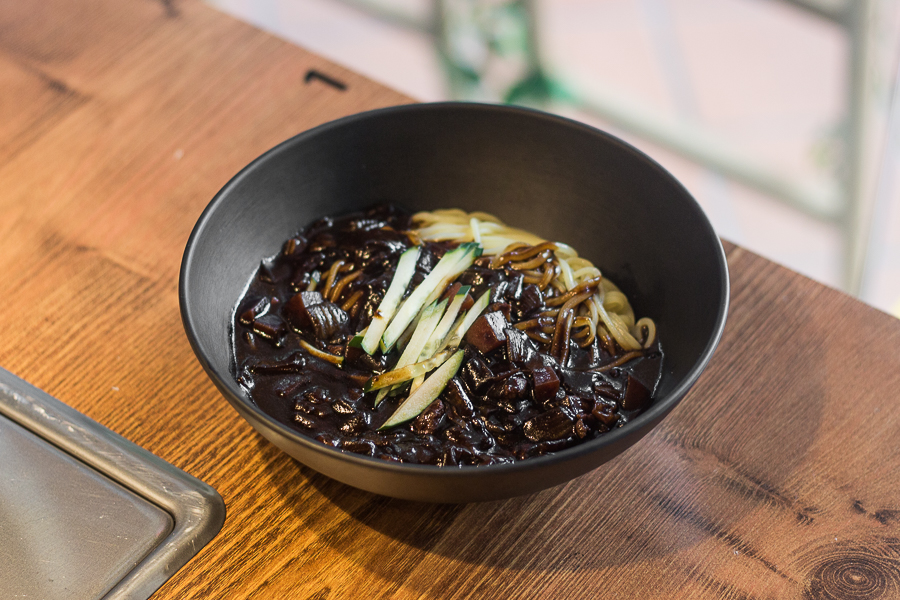 Taste of Korea's version of the Jjajangmyeon ($15) was pretty decent. The black bean flavours weren't too overwhelming and strong, and the bowl of noodles didn't feel too oily.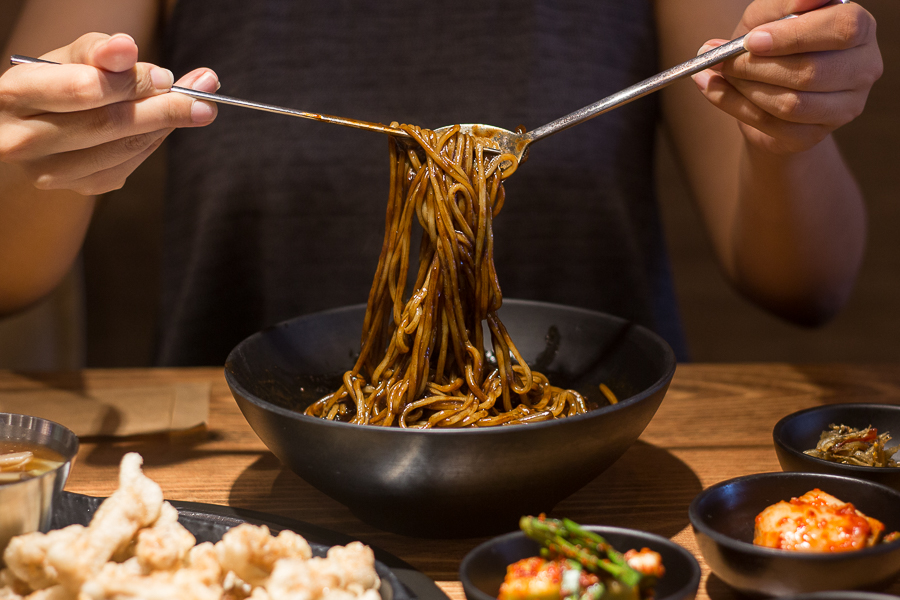 Hidden within the bowl were also small, diced cubes of potato in the Jjajangmyeon which added extra texture.
T.O.K Jjin makes their own noodles, from the making of the dough to producing the noodles using an imported machine from Korea.
JJIN Jjamppong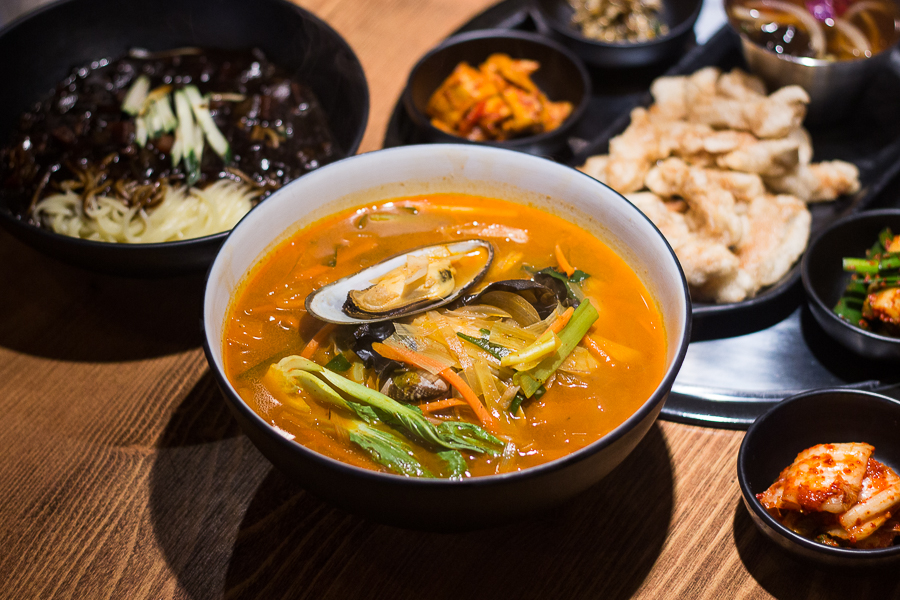 The Jjamppong ($16) came with prawns, slices of squid, mussels and clams. This was a really generous bowl, with lots of noodles (too much if you ask us).
While there was a faint sweetness from the seafood, we felt that the broth was overpowered by the taste of gochugaru.
However, even after being in the soup for so long, the noodles didn't bloat much and maintained their chewy, QQ texture.
Original Tangsuyuk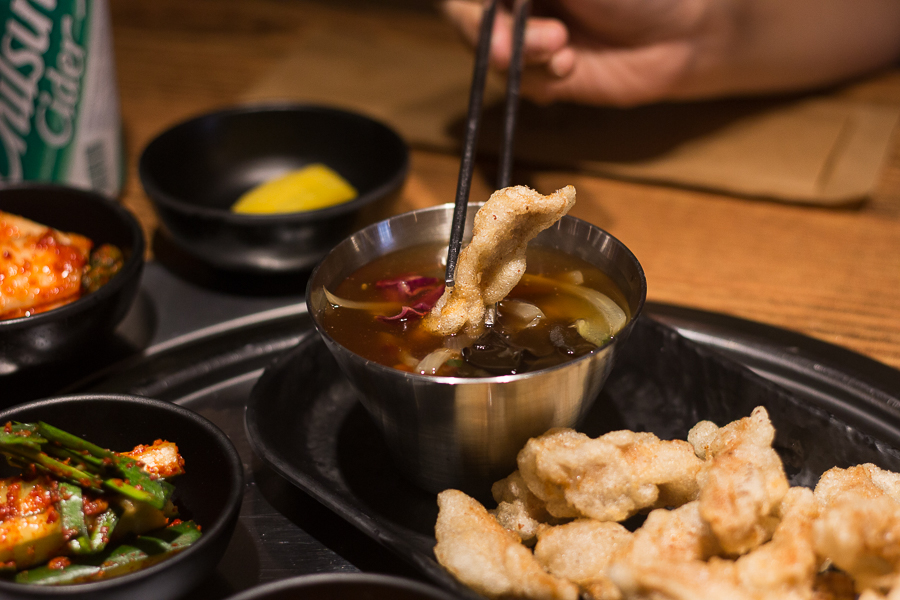 The Tangsuyuk (S $28, M $38, L $48) impressed us with its thin layer of batter and crispy texture. They served the sauce separately which allowed us to enjoy the crispiness of the meat.
Sauce-wise, the sourness hits your tongue first before the sweetness fills your mouth. We highly recommend dipping instead of pouring the sauce here.
Korean Pancakes and Seafood Pancakes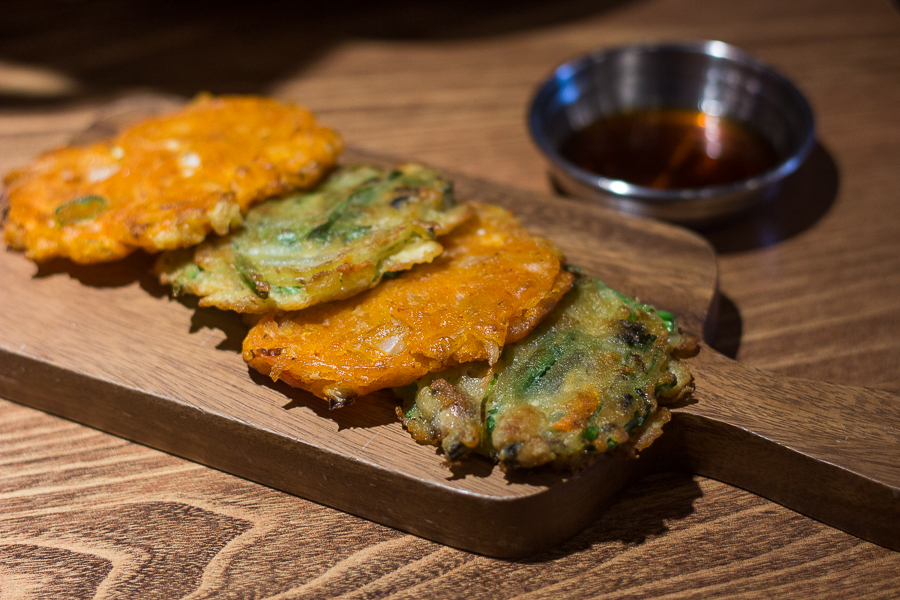 When one of the staff came over to check on our meal, she also introduced some of the restaurant's signature menu items. One of it was their pancakes, which she offered as 'service' for us to try!
The Kimchi Jeon and Haemul Pajeon (6 pcs $18, 8 pcs $22) came in small individual pieces, unlike some Korean restaurants that serve it as one huge piece.
We preferred their Kimchi Jeon over their Haemul Pajeon (Seafood Pancake) with its gentle sour kimchi flavour that was just right.
The good thing about these small pancakes are the crispy edges that come with every bite, which is undoubtedly one of the best things about eating Korean pancakes.
Authentic Korean Restaurant in Telok Ayer
While we weren't able to try the BBQ meats at Taste of Korea Jjin, the restaurant has offered a rather pleasant experience for now. With the staff communicating with each other in Korean, it added to the "Korean atmosphere" which we miss dearly during this day and age.
If you can't decide between Korean BBQ and Korean Chinese food, T.O.K Jjin might be a good place to please everyone.
*This is an independent review by MiddleClass.sg
*Follow MiddleClass.sg on Facebook, Instagram and Telegram for more food, travel and trending stories!