Hidden within Regent Hotel in Orchard is Seoul Restaurant, a Korean BBQ restaurant that serves high-quality cuts, authentic Korean dishes and more.
While the interior of the restaurant wasn't exactly inviting, don't let the slightly run-down vibes fool you. The beef cuts we had at Seoul Restaurant was probably one of the best we had thus far at a KBBQ place.
Seoul Restaurant Menu
The restaurant has buffet options as well as ala-carte menu items. You can choose which option to go for depending on your budget.
Here's a review of what we tried: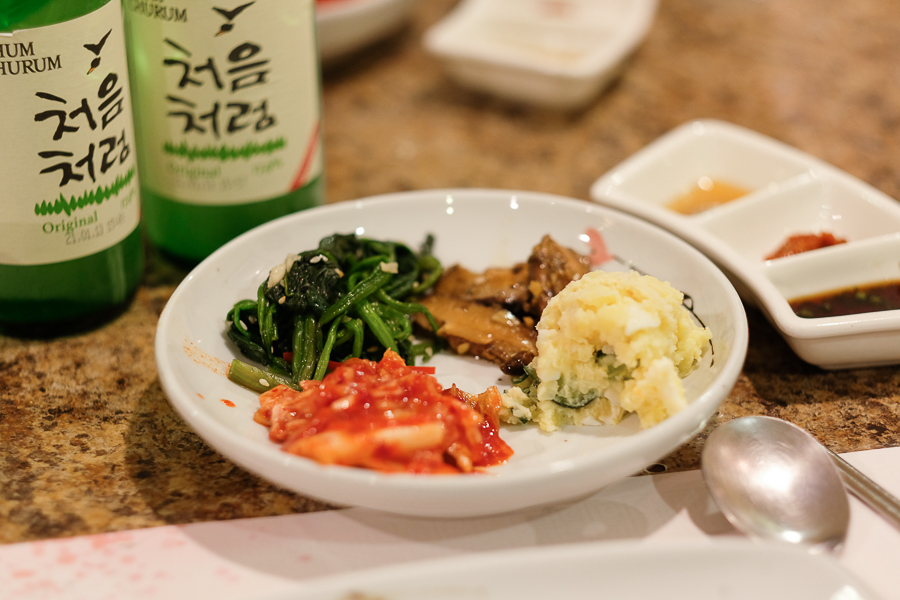 Instead of the usual communal side dishes being served, everyone got their own individual banchan. The sides are free flow, with the stir-fried mushrooms and spinach standing out the most.
Seoul Galbi (서울 갈비)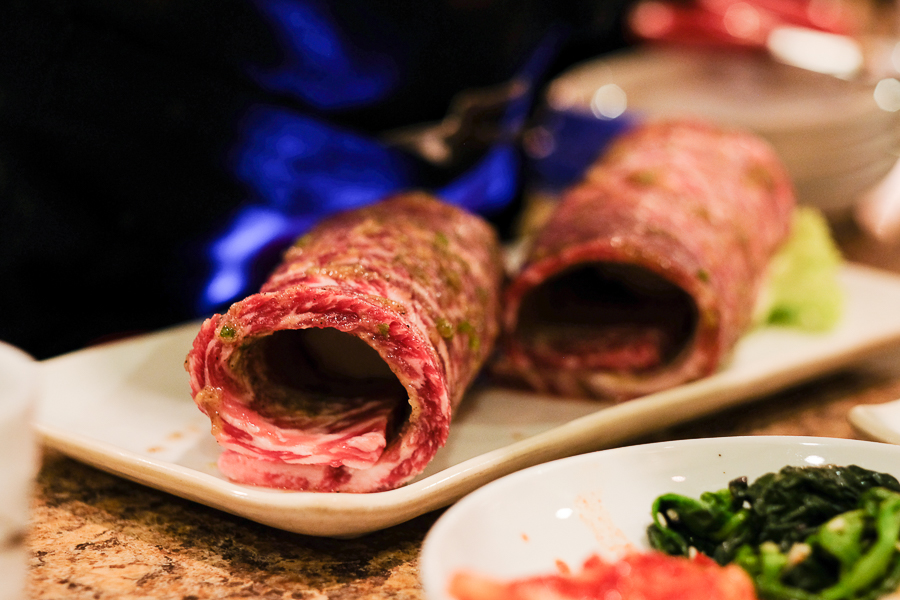 One of Seoul Restaurant's signature dishes is the Seoul Galbi ($69.90 for 200g), which is marinated boneless beef short ribs in seasoned soy sauce. The meat used comes from a black cow and is of prime grade.
We opted for the staff's help in grilling our meats because we didn't want to overcook or ruin anything. For the Seoul Galbi, they helped to trim away any excess fat during the grilling process.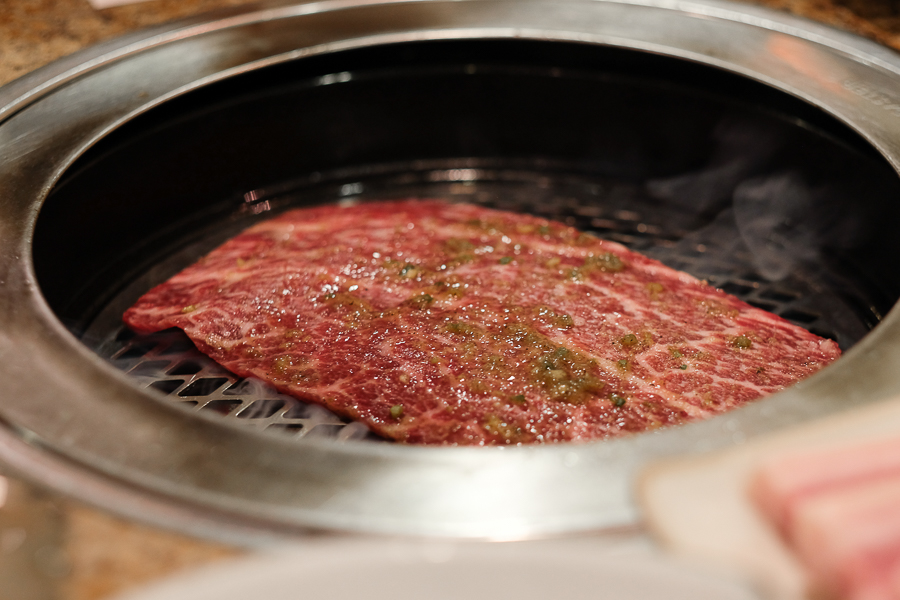 Verdict? The Seoul Galbi is a must-order, with the marinated flavours really coming through. The sweetness from the marinade was just nice and blended really well with the smokiness of the charcoal. Each bite was so juicy and made us go back for more.
Deungsim (등심)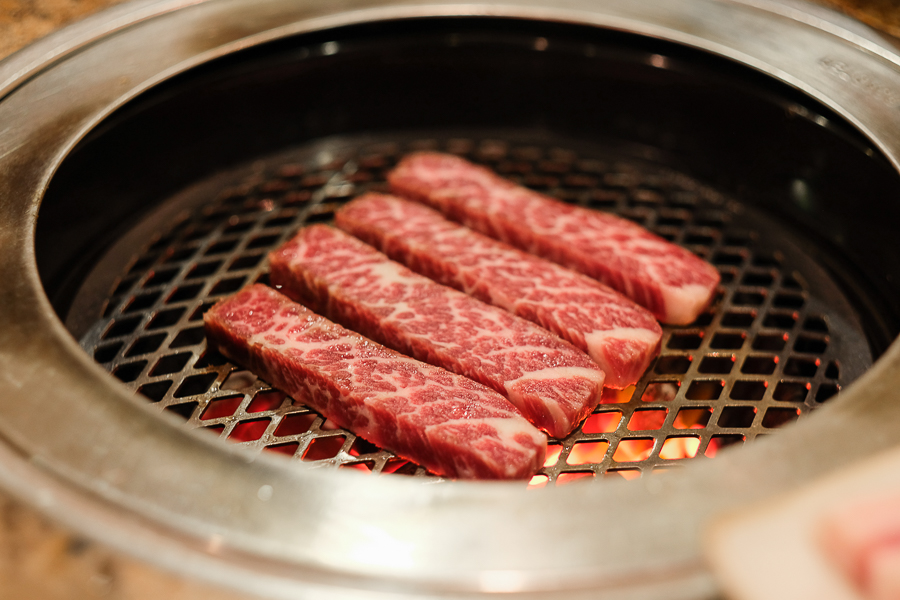 The marbling of the Deungsim ($89.90 for 160g), which is Beef Striploin in Korean was simply gorgeous.
The wagyu grade slices of meat had a great balance of fat and meat, which meant tender and juicy bites. The attentive cooking from the staff really helped let this piece of meat shine.
Oh, did we mention? Every single time the staff finished cooking a cut of meat, she replaced the grill with a new one! Talk about being meticulous.
Samgyeopsal (삼겹살) and Hangjeongsal (항정살)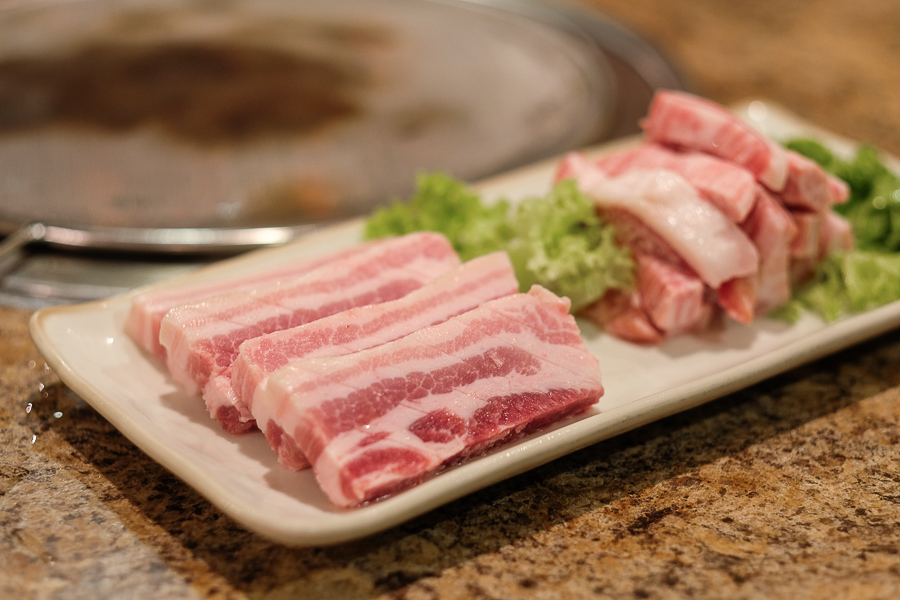 As for their pork cuts, we honestly felt that there was nothing to rave about. It was decent, like most cuts you find in Korean BBQ restaurants in Singapore.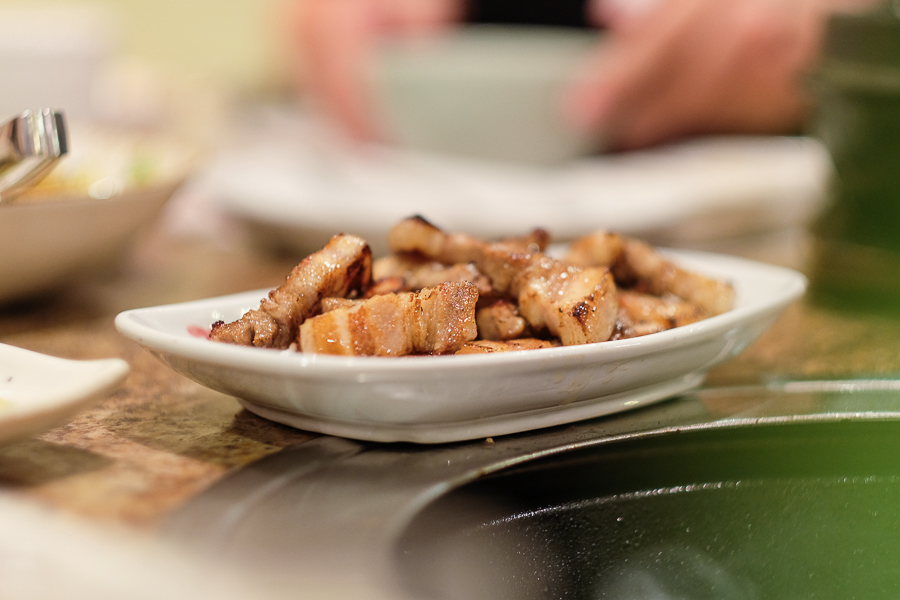 One thing to note: If you wish to make a lettuce wrap (ssam) with your samgyeopsal, you need to pay for a basket of vegetables which cost around $20. It comes with lettuce, carrots, cucumbers, garlic slices and green chilli.
Samgyetang (삼계탕)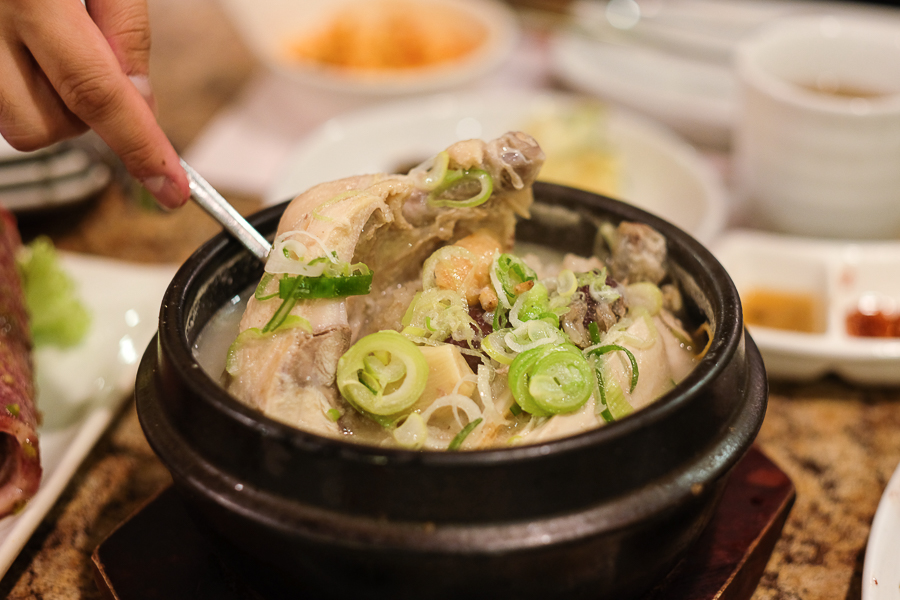 Seoul Restaurant's Samgyetang ($38.90) had a whole chicken in it, with glutinous rice stuffing and dates. Instead of a creamy, rich taste, the broth had a clean aftertaste, with accompanying sweetness of the green onions and ginseng fragrance.
Soondubu (순두부찌개)
Sadly, when the Soondubu Jjigae ($19.90) was served, the beautiful egg yolk was already hidden from sight. The spicy soft beancurd stew came with clams and prawns, which added a tinge of seafood sweetness to the stew.
Japchae (잡채)
The noodles for the Japchae ($29.90) were cooked perfectly, with a nice bouncy and chewy texture. While the sesame oil fragrance really stood out, we found the dish to be slightly lacking in terms of flavour. Skip this dish and go for their meat cuts instead.
Seafood Pancakes (해물파전)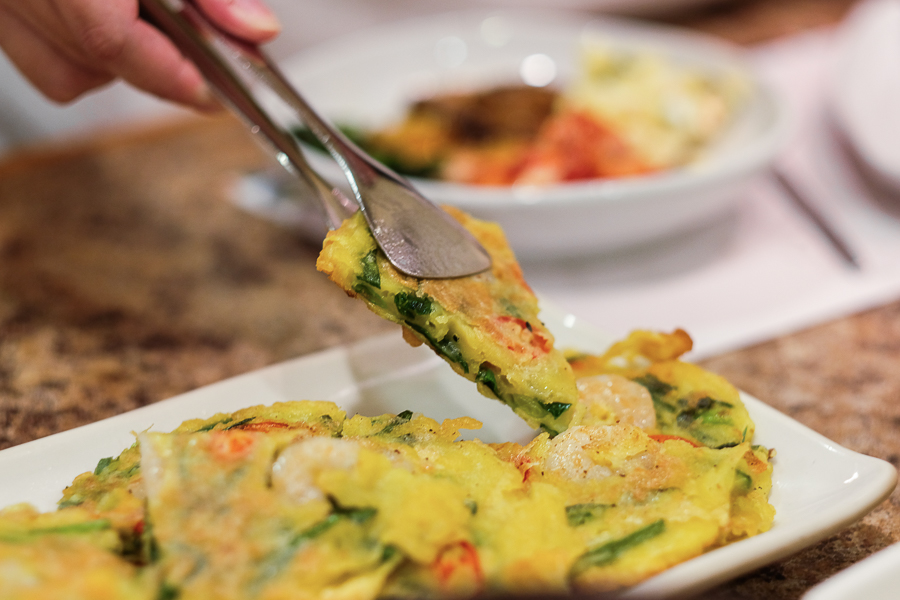 Much like Taste of Korea Jjin, the seafood pancakes here aren't the huge kind. They were cut into tiny slices when served to us, with tiny bits of squid and prawns in each slice.
We personally felt that the corners could've been slightly crispier, but the pancake itself was chewy and savoury.
Hidden Korean Restaurant in Regent Hotel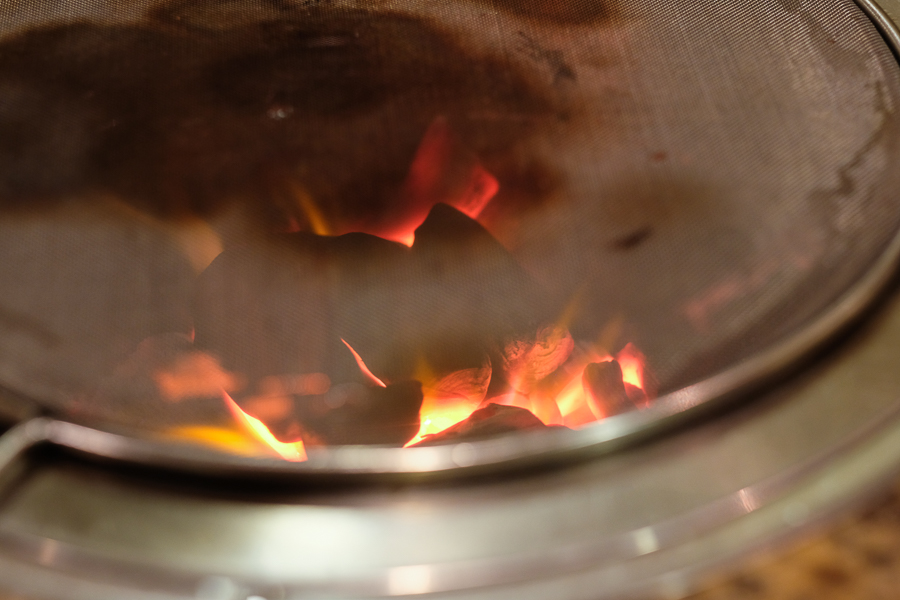 While Seoul Restaurant might be on the pricier side for many, it was one of the better beef Korean BBQ we had thus far in Singapore.
Despite some misses, Seoul Restaurant offers a great authentic charcoal Korean BBQ experience in Singapore.
Seoul Restaurant
Regent Singapore #03-02, 1 Cuscaden Rd, 249715
Mon-Fri, 12pm-2:30pm, 5:30pm-10:30pm. Sat-Sun, 12pm-3pm, 5:30pm-10:30pm
*This is an independent review by MiddleClass.sg
*Follow MiddleClass.sg on Facebook, Instagram and Telegram for more food, travel and trending stories!