Thousands of people walk through Seoul Station every day, as the area is not only home to subway lines and the airport railroad line, but is also home to the KTX, where people from Seoul can venture out to other areas of the peninsula.
With transportation being such a huge factor in the Seoul Station area, many people associate Seoul Station as an area solely to get to other places. However, there are quite a few things to do and see in the area! Here are some ideas on what to do near Seoul Station, the next time you find yourself here!
Talk A Stroll Along Seoullo 7017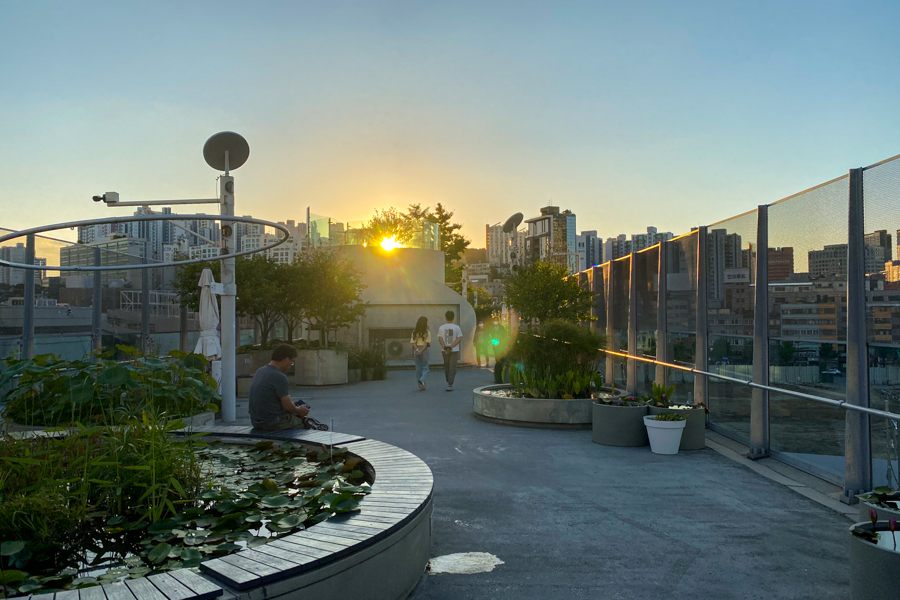 Opened back in 2017, Seoullo 7017 is a public park that consists of 17 pedestrian paths that spread all the way from Hoehyeon station to Seoul station, going over major roads and across the Seoul station railway tracks.
The pedestrian overpass is not just a pathway to walk on, there are quite a few things to see along the walk. For instance, there are various installations along the way that you can interact with, flowers that bloom according to seasons, as well as a foot-dipping pool that helps relieve the heat during summer.
There are also cafes along Seoullo 7017, where you can take a quick break at or simply opt for takeaway to enjoy along the stroll. The paths are also lit up at night, making for great photos or a romantic stroll.
Parking Ramp Transformed To Public Art Space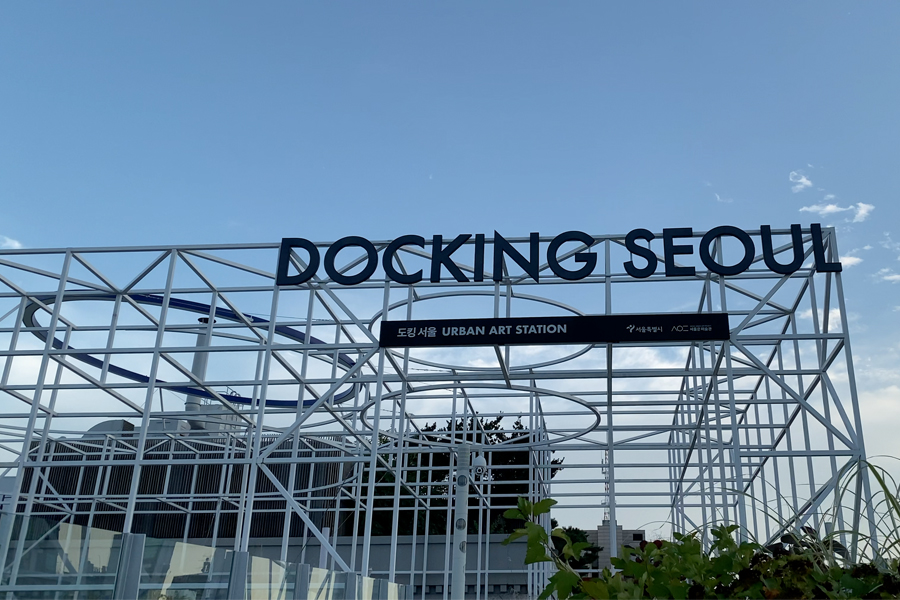 If you walk along Seoullo 7017, you will come across an entrance to Docking Seoul, which is a once-abandoned ramp that is now a public art space that houses installations, along the ramp!
As you venture down the ramp, you'll find large-sized art installations which are great for photo opts. The art and surroundings provide an interesting contrast which can be quite a unique experience in Seoul.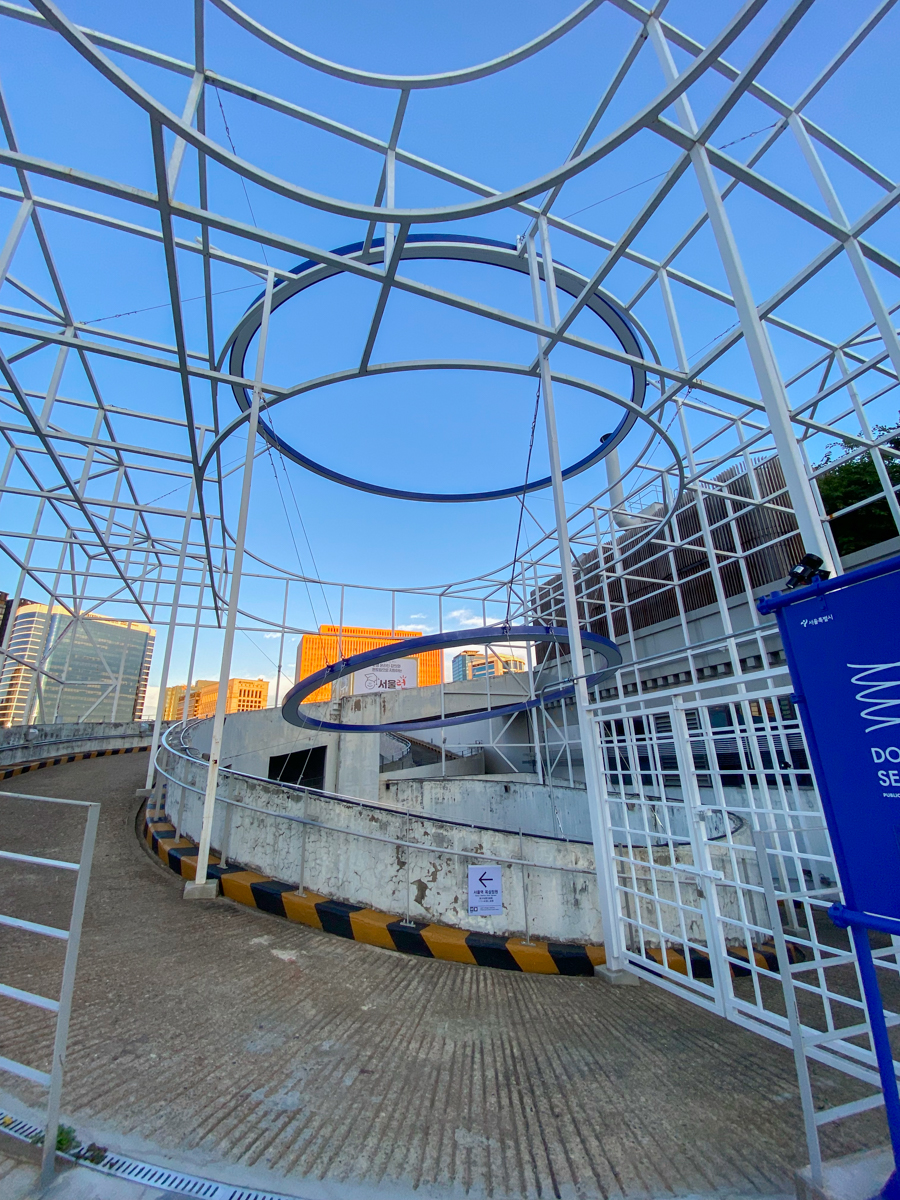 The entrance to Docking Seoul is also available via the fourth floor of Lotte Mart's outdoor parking lot.
Opening hours: Tues-Sun, 11am-8pm
Hidden Rooftop Garden in Seoul Station
Having been to Seoul Station so many times to take the KTX to other parts of Korea like Busan, we didn't know this rooftop garden existed! Located right next to Docking Seoul, the Seoul Station Rooftop Garden is a quaint spot for locals to rest and relax in the middle of a city that never sleeps.
There's quite a bit of greenery here, which contributes to the relaxing and carefree vibe of the rooftop garden. Located here is also a small cafe that has its eyes set on zero waste. Hence, takeout cups are discouraged (2,000won for takeout cups) and those who bring their own mugs or tumblers are entitled to a 1,000won discount.
Visiting the rooftop during sunset time will allow you to see the city drenched in a gorgeous sunset hue, with the buildings reflecting the warm sunlight.
Opening hours: Tues-Sun, 12pm-7pm (Rest time 3pm-4pm)
Shop Your Heart Out At Lotte Mart
You can visit Lotte Mart via the carpark right beside the rooftop garden, a one-stop spot for all your snacks and souvenirs! Here you'll find everything you need (or want) to bring back home.
Items like dried seaweed and box snacks are incredibly popular among tourists and they usually cost lesser. Do note that Lotte Mart at Seoul Station closes on the 2nd and 4th Sunday of each month.
If you're done shopping for snacks, there's also a department store nearby where you can browse for items like clothes and other lifestyle items.
Get Views Of The City At Seoullo PH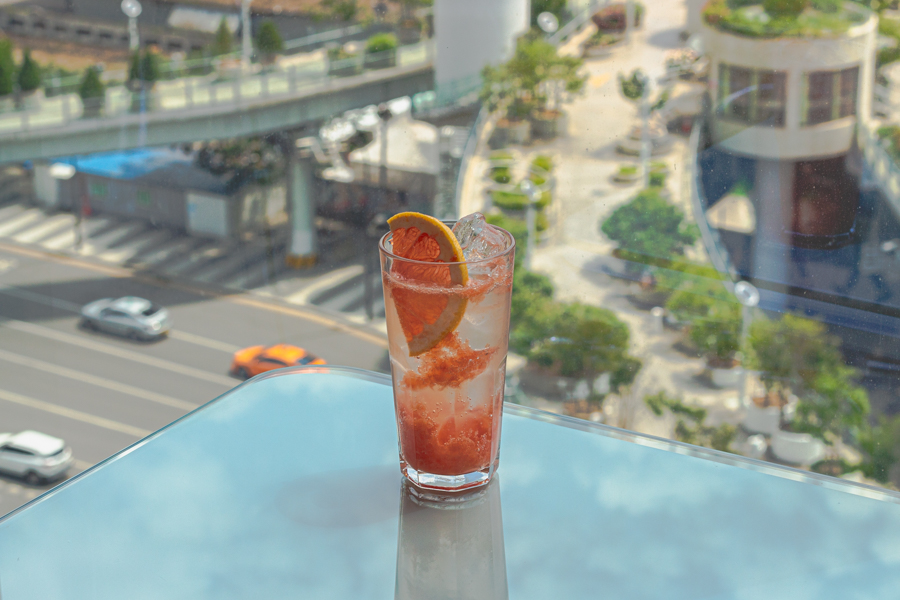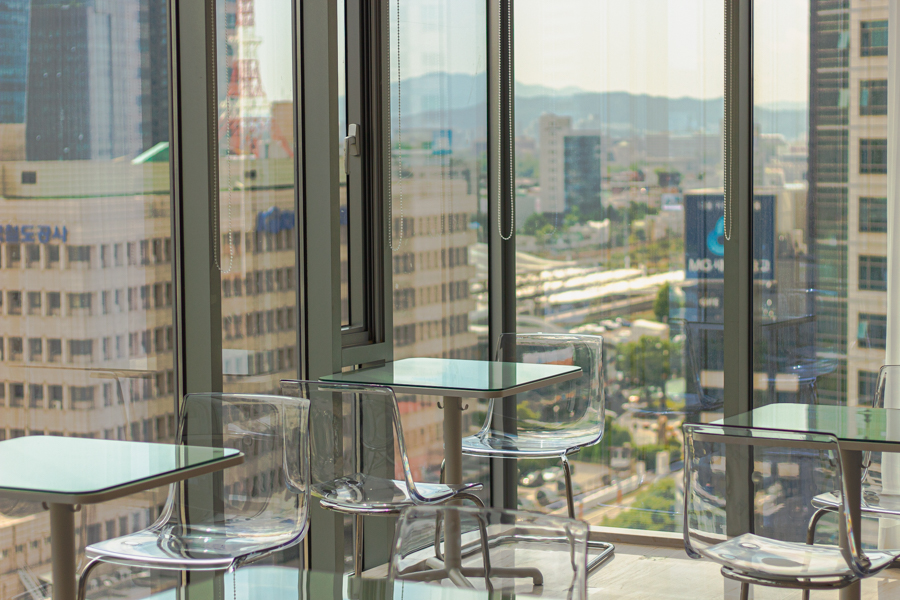 Seoullo PH is a cafe located on the 11th, 12th, and 13th floors of a building near Seoul Station. With ceiling-to-floor glass windows, the cafe lets in lots of natural light during the day. You can also spot Namsan Tower from far, along with a bird's eye view of Seoullo 7017.
Read the full review of Seoullo PH here.
Things To Do Near Seoul Station
The next time you visit Seoul station whether going to or coming back from a new region in South Korea, you might want to check out some of these locations while you're in the area! For more Korea content, visit https://middleclass.sg/korea
*Follow MiddleClass.sg on Facebook, Instagram, TikTok, and Telegram for more food, travel, and trending stories