Hidden among one of the buildings in Huinnyeoul Cultural Village in Busan is Sonmokseoga (손목서가), a quaint space that's both a bookstore and a cafe. The spot is probably one of our favourites in Huinnyeoul Culture Village, as it gives off a sense of calm and we can spend a whole afternoon just staring out of their windows.
Cafe in Huinnyeoul Culture Village
Huinnyeoul Culture Village is located on a rather steep slope in Yeongdo, Busan, right next to the ocean. This means you'll get amazing views but the roads do come with an occasional slope/staircase.
The great thing about Sonmokseoga is that you can reach it from the main entrance of Huinnyeoul Culture Village, and you don't have to go through much to reach the cafe. Do keep your eyes peeled for the word '손목서가' to locate the entrance of the cafe.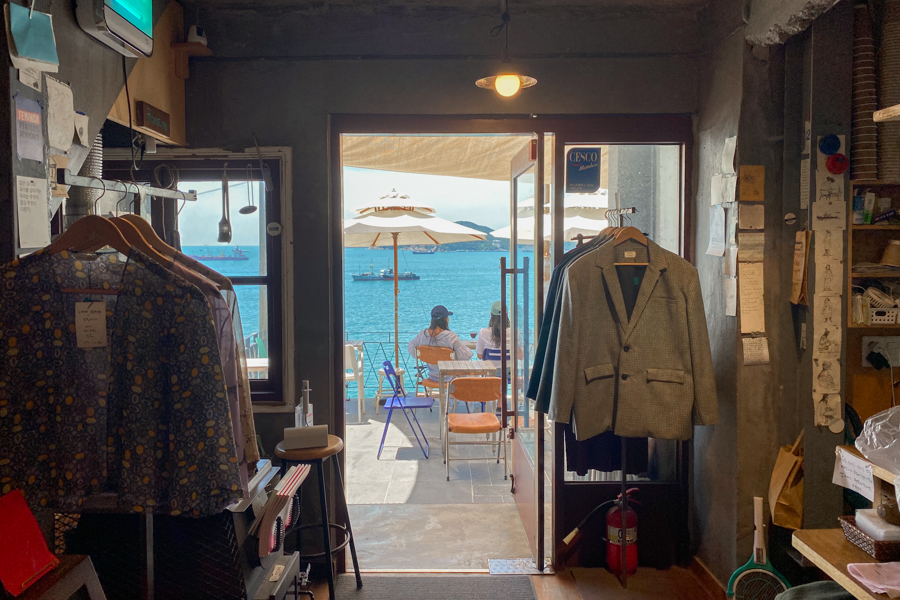 The cafe is split into 2 floors, with the first floor being populated by shelves of books and a small selection of lifestyle items and clothing. The ordering counter is also located on the first floor, along with quite an impressive siphon coffee setup.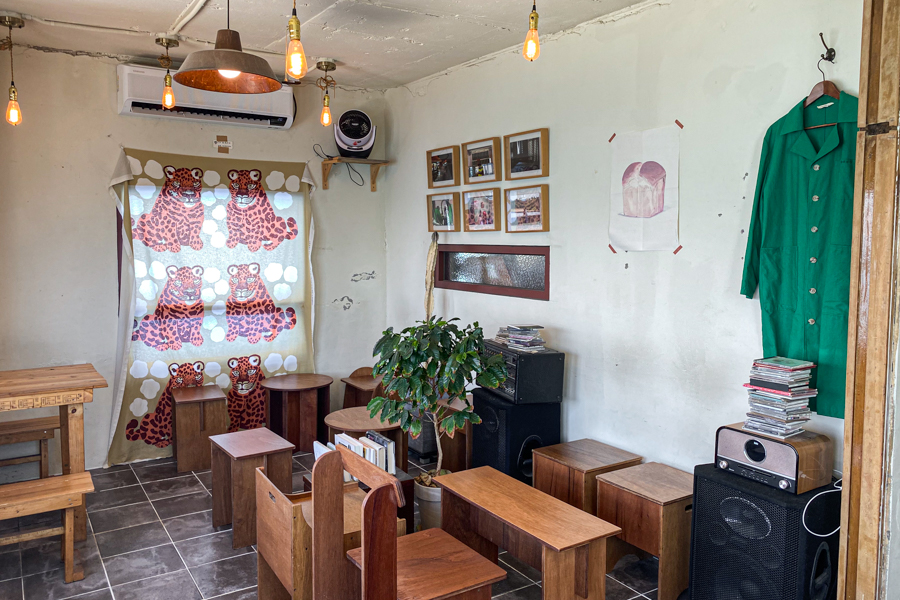 On the 2nd floor is usually where patrons tend to have their coffee. You can also have it on the terrace, the area right outside the entrance of the cafe, under some parasols. The 2nd floor has a certain retro feel to it, with CDs stacked on speakers, along with wooden furniture.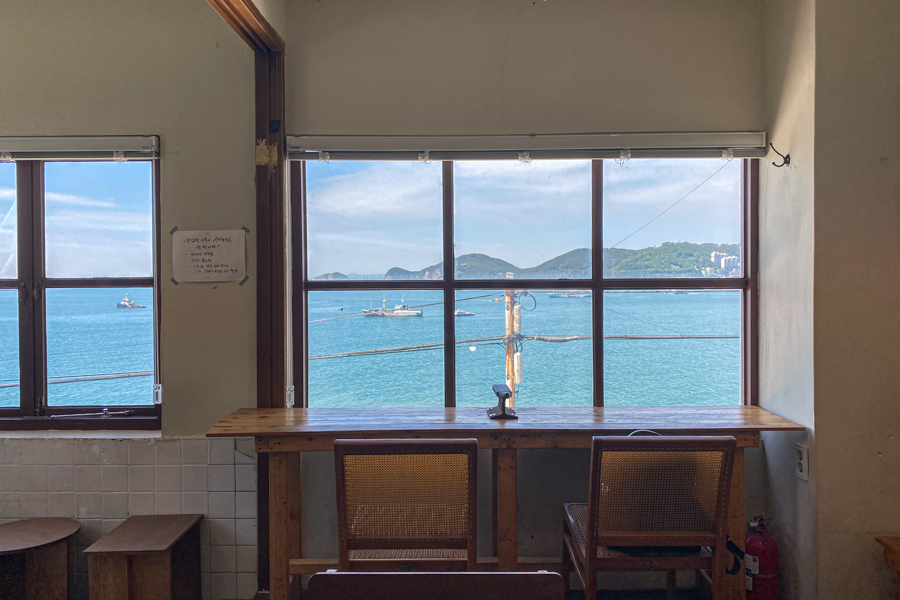 The best seats in the house are definitely the ones right beside the window, where you can enjoy an ocean view while sipping on your beverage.
Menu at Sonmokseoga
Sonmokseoga serves up quite an interesting range of beverages. Starting from the usual ones, we see Hand Brewed Coffee (6000won Hot, 7000won Iced) and Dutch Coffee (7,000won) with decaffeinated options available as well.
They served Non-alcoholic Mulled Wine such as Gluhwein, a type of German Mulled Wine (7,000won) where you can have the option to add a shot of vodka for 3,000won. There's also Wein Milk and Ade, which sees the German Mulled Wine in milk or soda.
There's also a small selection of Ades, such as Green Plum Ade (8,000won) and Raspberry Ade (8,000won) with hot teas like Chamomile (5,000won), Earl Grey (6,000won) and Rooibos Vanilla (6,000won).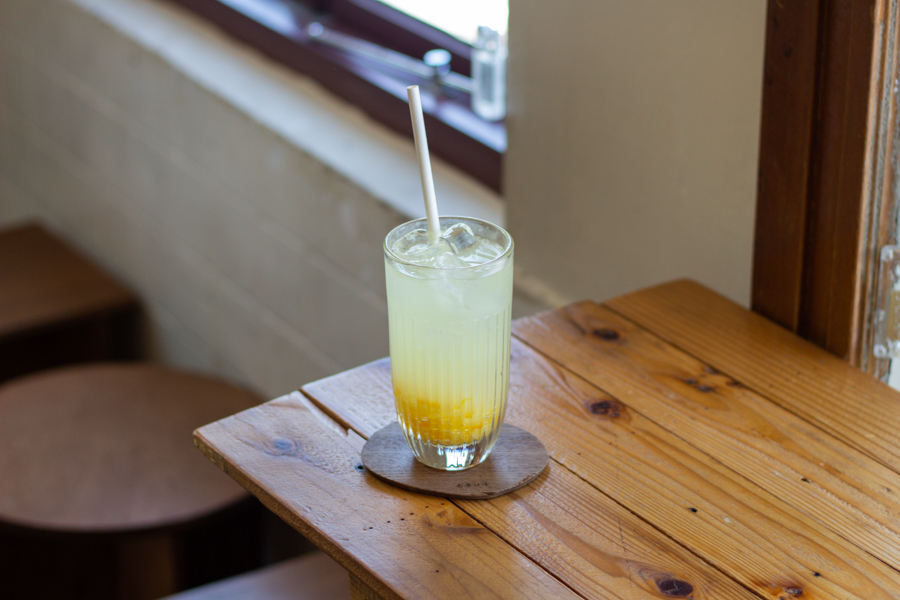 We opted for a Yuja Ade (8,000won) which was refreshing and much needed after exploring the entire Huinnyeoul Culture Village.
Sonmokseoga in Busan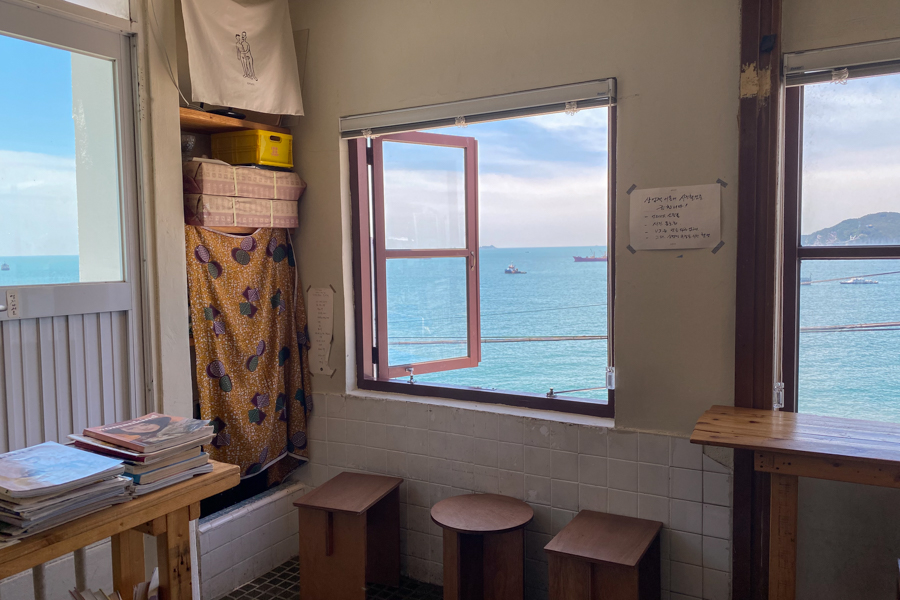 If there's only 1 cafe we can recommend in Huinnyeoul Culture Village, it would be Sonmokseoga. There's a warm and local quality to the space, and the ocean views on the 2nd floor give off a peaceful and calm vibe. A perfect spot to soak in the atmosphere of Busan.
The cafe is also perfect for solo travellers who want a quick refresher!
Sonmokseoga (손목서가)
307 Huinnyeoul-gil, Yeongdo-gu, Busan
부산 영도구 흰여울길 307
Mon-Sun, 11am-7pm
*Follow us on Facebook, Instagram, TikTok, and Telegram for more food, travel, and trending stories