Located in Jeollanam-do, Gangjin might not be familiar to most people as compared to places like Gwangju, Mokpo, or even Suncheon. Gangjin was like our hometown in the countryside we never had, and after spending a few days there, it was like Samgyetang for the soul – warm, comforting, and much needed.
There's no direct train to Gangjin from Seoul, but you can head there via direct buses from the Express Bus Terminal.
What To Do in Gangjin
If you're thinking of what to do in Gangjin, this part of Jeollanam-do is great to experience a piece of calm and quiet. Here are some attractions in Gangjin to check out while you're there!
Baekundong Garden
While preserving the natural elements of the forest, Baekundong is a place where you can experience nature and a glimpse of traditional Korean architecture. According to the Gangjin website, Baekundong stands for a village where water from Wolchulsan Mountain ascends again in the form of a mist.
Baekundong Garden (백운동정원)
100-63 Wonhayanun-gil, Seongjeon-myeon, Gangjin-gun
전남 강진군 성전면 월하안운길 100-63
Gangjin Tea Garden
Right next to Baekundong Garden is Gangjin Tea Garden, a tea plantation that stretches in land area of 33.3ha. In fact, the tea plantation is run by folks from Amorepacific – so if you can't visit the famous green tea field in Jeju, Gangjin is another place to consider.
The best part is how the field is located at the foot of Wolchulsan Mountain, creating a natural and amazing backdrop for photos.
Nearby, there's also a place called Baekun Chasil (백운차실) where you can get a traditional tea experience. Here, you can also purchase different teas, plucked from the mountains and processed in-house, to bring back as souvenirs for your friends and family.
Gangjin Tea Garden (설록다원강진)
1209-1 Weolnam-ri, Seongjeon-myeon, Gangjin-gun
전남 강진군 성전면 월남리 1209-1
Sauijae Cultural Street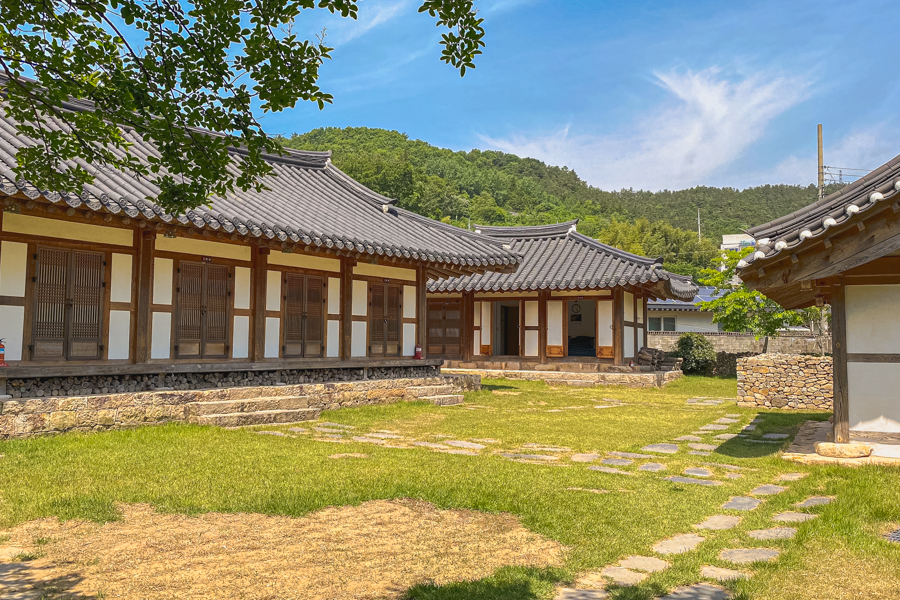 Korean philosopher Jeong Yak-yong was exiled to Gangjin on 23 Nov 1801, where he had nowhere to stay. He was offered a rundown tavern by a widow, and he called his room Sauijae. The word Sauijae translates to the room of four obligations: clear thinking, serious appearance, quiet talking, and sincere actions.
Today, Sauijae is a complex cultural space in Gangjin that tourists can visit for a variety of food, attractions, experiences, and workshops. There are also live performances from time to time where you can learn more about the historical figures.
Sauijae (사의재)
27 Sauijae-gil, Gangjin-eup, Gangjin-gun
전남 강진군 강진읍 사의재길 27
Gangjin Bay Ecological Park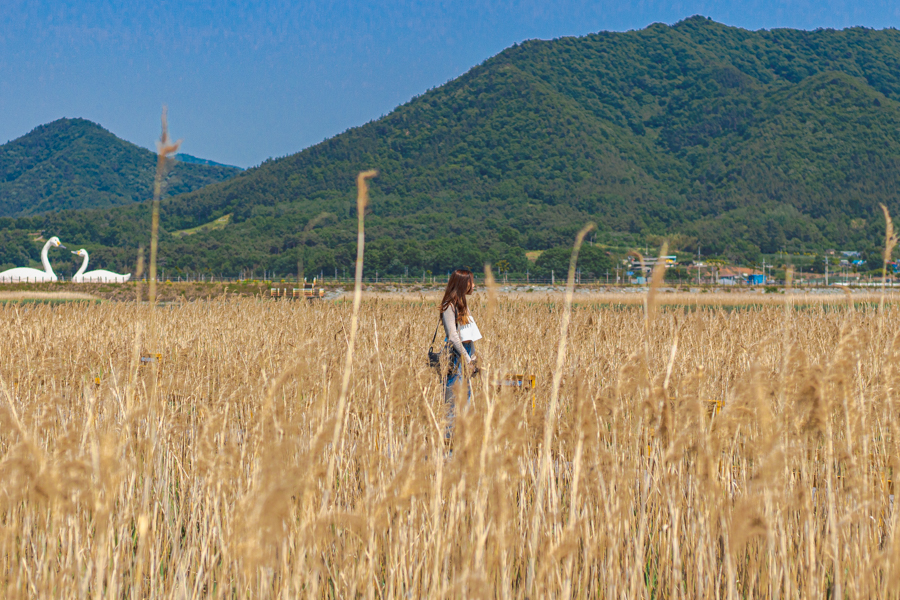 Home to more than 1,130 species of ecological diversity and more than 10 types of endangered species, Gangjin Bay Ecological Park is filled with nearly 66 hectares worth of reed fields. Here, you can also rent bicycles and cycle around the premises, or venture deep within the reed fields to get some nice photos.
Gangjinman Ecological Park (강진만생태공원)
47 Sangtaegongwon-gil, Gangjin-eup, Gangjin-gun
전남 강진군 강진읍 생태공원길 47
Farm Stay in Gangjin (FUSO)
Also known as FUSO, which stands for 'Feeling Up, Stress Off', Gangjin has a special programme where you get to spend a night or two at a local's house, something akin to a farm stay. Here, you'll have a taste of countryside life and get your hands dirty with some activities like farming.
During our FUSO experience in Gangjin, we appreciated the generousness of the locals when they prepared authentic homecooked Korean fare for us. We even got a chance to barbecue under an open sky! One of the perks was also waking up early in the morning to breathe in the fresh air and getting the best view of a sky full of stars at night.
You can find out more over at their website! There are also a couple of tours available to Jeollanam-do region that includes a farm stay if you want to save yourself the hassle of planning a trip yourself.
Experience Korea Countryside Vibes
Gangjin offers a unique countryside experience in Korea, something you cannot experience while in Seoul. While Gangjin is slightly out of the way, the sights and sounds you experience will definitely outweigh the journey there.
More Jeollanam-do Articles You Might Like: