Say hello to the land of kimchi, K-pop and aesthetic cafes with the launch of the South Korea-Singapore Vaccinated Travel Lane (VTL). If you're planning on travelling to South Korea, here's what you need to do before flying to Korea.
Do note that you must be fully vaccinated and have spent the past 14 days in Singapore to be eligible for VTL travel to Korea.
Accompanying children below the age of 6 who are unvaccinated are eligible to travel to Korea via VTL and are exempted from quarantine. Unvaccinated children age 6 years and above may enter Korea but would be subjected to quarantine for 10 days.
What To Do Before Flying to Korea (VTL)
Flight Tickets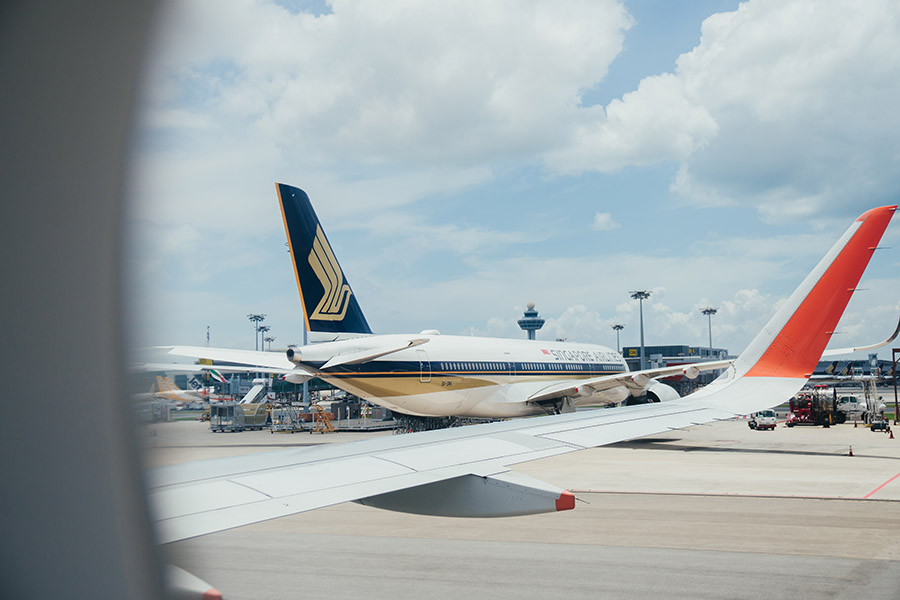 The first thing you're going to need is to book a flight to South Korea. You can choose from four airlines, Singapore Airlines, Korean Airlines, Asiana Airlines and Scoot. The average cost for a ticket will set you back around $1k.
The flight to Korea does not have to be a VTL flight, but your flight back to Singapore MUST be a VTL flight.
Insurance
You will need to purchase travel insurance with a minimum coverage of 30 million won (~$35,000). You can choose from providers like AIG, AXA and NTUC Income Travel Insurance.
If you're flying with SQ, you can also purchase AIG insurance during the booking process.
Do note that you will need to bring with you a physical copy of your insurance.
SIM Card
Since we're unsure if we're allowed to collect stuff at Incheon Airport, we highly recommend settling your overseas SIM card/data plan beforehand. You can choose to stick to your provider's roaming services or purchase a data SIM card via online platforms.
Trazy has one that has Data, Voice Call and SMS all-in-one, which might come in useful if you ever need to call medical centers to make PCR test bookings. Best part? They ship it to your house.
Accommodation
You can either choose to spend your trip in an Airbnb or at hotels.
Hotel
For hotels, some places will not allow you to check-in unless you have a negative test result which may cause some disruptions. Make sure to check with the hotel if they allow you to check-in on your first day to wait for your PCR results.
Once you've confirmed and booked, take note of the address and phone number as you'll need it for the K-ETA application.
Airbnb
For Airbnbs, make sure to tell the host that you will be spending the first day in self-quarantine while waiting for your PCR results. You also need to make sure that they provide you with a phone number as you will need it for the K-ETA application (under accommodation).
As compared to hotels, you do not have the option of ordering room service or help from a concierge so you will need to explore ways of getting access to food during your self-quarantine period.
More on this as we'll explore the food delivery app options when we make our way to Korea.
Apply for K-ETA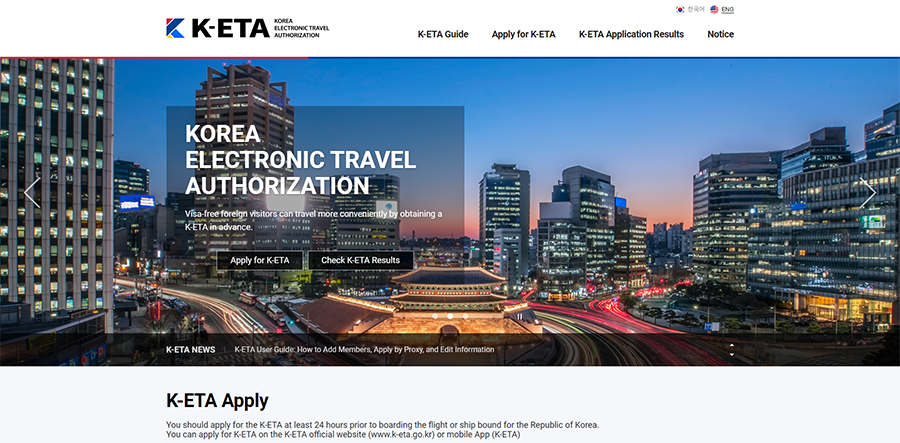 As of 8 Nov 2021, Singaporeans can now apply for a K-ETA via this website.
Make sure u have a soft copy of your passport + passport photo
Address of your Korean place of stay + contact number of the place
The process is rather straightforward, simply follow the instructions provided. This will cost you a total of 10,000won. The amount is non-refundable even if your application is denied.
The result will be emailed to you within 24 hours, and the K-ETA is valid for 2 years. We got our approval in less than 30 mins!
Pre-Departure PCR Test
Before you fly, you will need to undergo a Covid-19 PCR test at a MOH-approved Covid-19 test provider, within 72hrs before your flight.
Make sure to head to a clinic that is approved to do Pre-departure PCR tests as they provide your results in .oa format, which is needed for Notarisation.
Depending on where you take your test, prices can vary from $135 to $200.
Notarisation
Before you fly, make sure you notarise both your PCR test results and vaccination status via a MOH-approved Covid-19 test provider. Once you're done, make sure the document contains a QR code.
For Android phones, you can even add a shortcut of your vaccination status to your home screen via Google Pay. This might be helpful in South Korea when restaurants or cafes need to check your vaccination status.
It also wouldn't hurt to print out a physical copy just in case.
Book On-Arrival PCR Test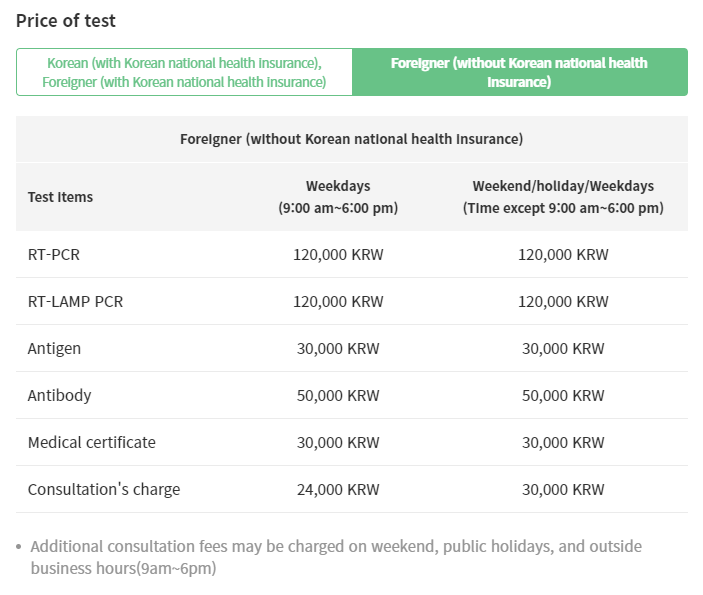 Upon arrival at Incheon Airport, you will need to undergo a PCR Test before proceeding to your accommodation.
You can book a slot for your PCR test via the Safe2GoPass website. The test for foreigners will cost either 174,000won (weekdays) or 180,000won (weekends).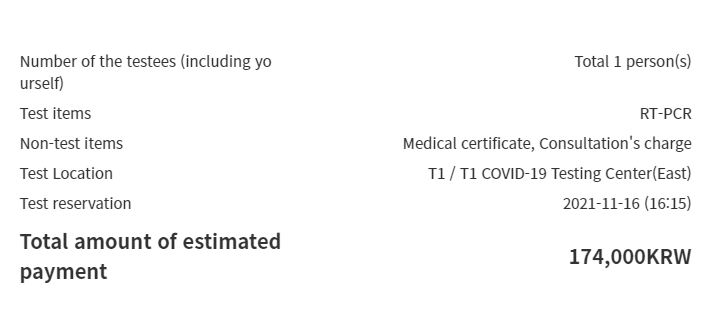 At this point, the staff will probably make sure you've downloaded the Quarantine + Self-Check app by the Korea Disease Control and Prevention Agency. You will need to check-in using this app while you're in Korea, up to 14 days.
Once you're done with your test, you will most likely be required to take private transport (taxi) to your accommodation and wait for your results (out usually within 12 hours).
Day 6/7 PCR Test
As part of the Singapore-South Korea VTL, travellers who are staying >8 days in South Korea are required to take a PCR test on Day 6/7 with your arrival day being Day 0.
For now, all we know is that you will need to take it at a clinic designated by the Korean government. For more details on PCR tests for Korea, read our guide here.
Update: You can view the list of hospitals you can take the test at over at this post by the Embassy of Korea
What To Do Before Flying Back to Singapore (VTL)
Take a PCR or Professional ART test 48hrs before your flight at a MOH-approved clinic in South Korea. Do note that test results must be in English containing the traveller's name, and either date of birth or passport number. It must also reflect the date and time the test was taken, the name of the testing institution, and a negative test result. (we will update this portion with our experience when coming back from S.Korea)
You will also need to submit an SG Arrival Card (SGAC) with their pre-trip health and travel history declaration, within 3 days before arriving in Singapore.
Most importantly, make sure your flight back is a VTL-designated flight.
You can register and pre-pay for your on-arrival COVID-19 PCR test at Changi Airport here.
Social Distancing Guidelines in South Korea
As of 1 Nov 2021, South Korea has embarked on their 3-stage plan to live with Covid-19. The first stage will take place across a span of 6 weeks from 1 Nov.
If you're vaccinated, up to 10 pax can gather in restaurants or cafes. If unvaccinated, only up to 4 people are allowed to gather. Basic 1m social distancing between tables will still be met.
*As of Dec 6th 2021, South Korea has updated their social distancing guidelines, and only up to 6 pax are able to gather if vaccinated. Most places will also need proof of vaccination before you're allowed to enter.
Travelling to Korea in 2021/22
Make sure to double-check and confirm you have everything and meet the requirements before travelling. To be safe, make sure to print everything as well. Hopefully this pre-departure guide for Korea helped!
If you're thinking of what to do in Korea, here are some ideas:
*Follow MiddleClass.sg on Facebook, Instagram, and Telegram for more food, travel, and trending stories!