When it comes to travelling out of Seoul, most people think of Nami Island, Everland, and Suwon. However, the area surrounding Seoul, also known as Gyeonggi-do, consists of beautiful destinations such as Namyangju, Yangpyeong, and more. For this article, we'll be introducing Pocheon, a city near Seoul that's perfect for those wanting to experience a different side of South Korea.
Pocheon can also be explored via a day trip, but we opted for a 2D1N itinerary because we wanted a more relaxed pace. If you're strapped for time, a day trip to Pocheon is also doable!
It is recommended to rent a car when traveling from Seoul to Pocheon as most places are quite inaccessible via public transport. There are also several day tours available which we'll share more later in this article.
Cafe Po.oak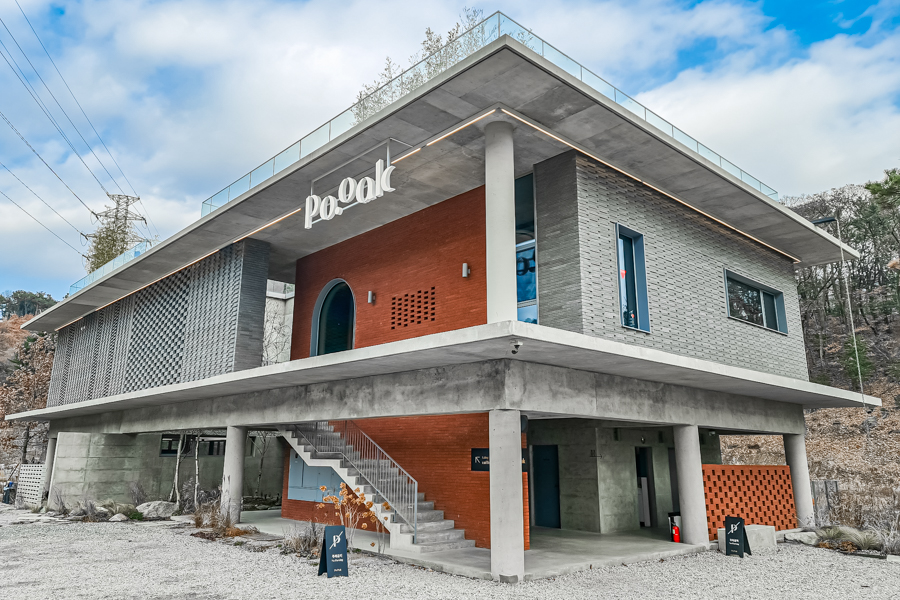 We left Seoul around 1 pm after having lunch. Since we weren't going to pass by any rest stops, we thought we'd stop by a cafe along the way known as Cafe Po.oak. Similar to most cafes outside of Seoul, the space was huge and aesthetic which meant more seats and lots of photo spots!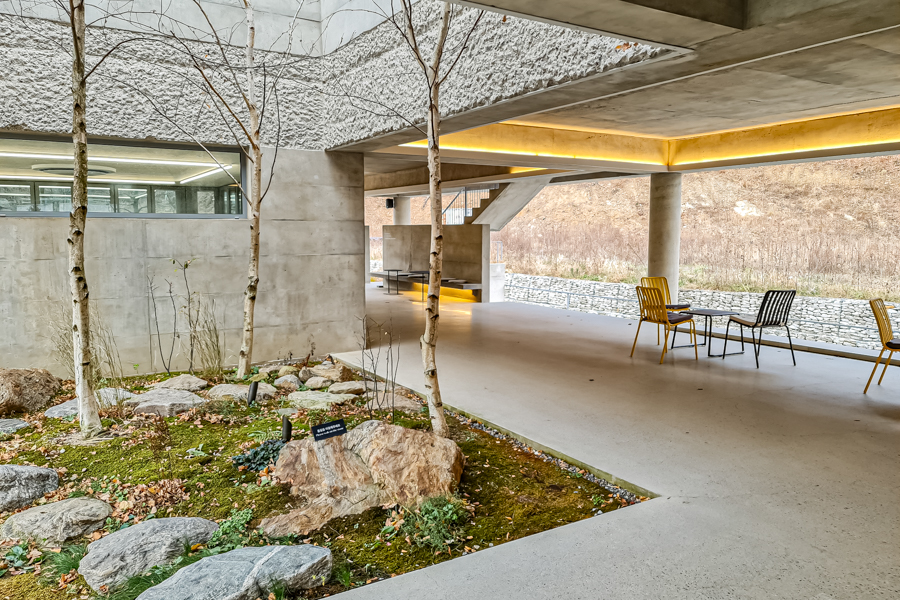 Consisting of 2 floors and a rooftop lounge area, Cafe Pooak is actually a perfect spot to spend hours enjoying a cuppa or conversation with a friend. We'd imagine the alfresco areas to be popular during Spring/Autumn when the weather is crisp and fresh.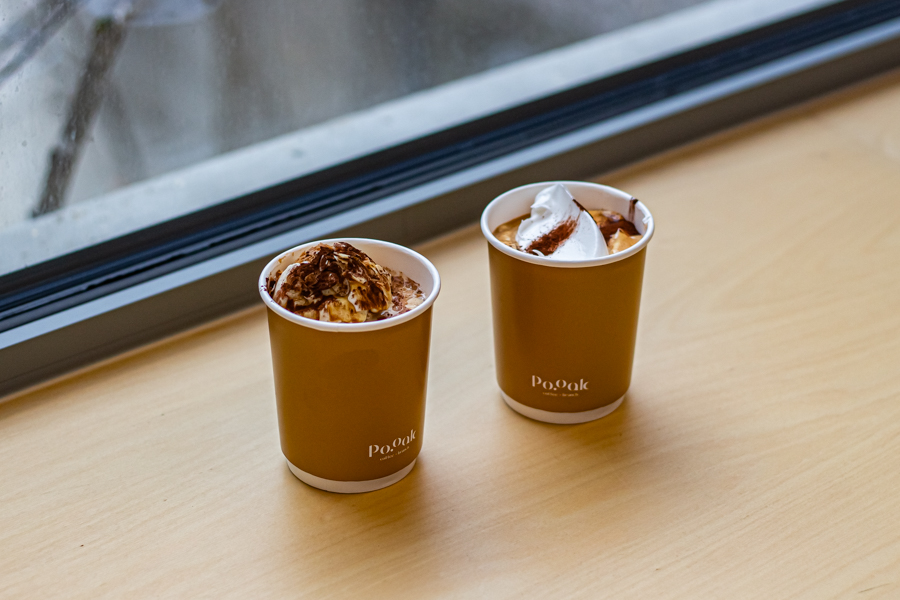 We enjoyed the Signature Pooak Cream Latte (8,000won) which was an iced flat white topped with decadent almond cream. The Summer Latte (8,500won) was a hazelnut latte topped with Haagen Daaz ice cream.
Po.oak (포옥)
685-20 Jugyeopsan-ro, Sohol-eup, Pocheon-si, Gyeonggi-do
경기 포천시 소흘읍 죽엽산로 685-20
Fri-Wed, 10:30am-7pm (Closed on Thursday)
Pocheon Sansawon
Pocheon Sansawon is more than just a museum of traditional Korean liquor, there's also a picturesque garden with a traditional hanok, liquor sampling, and more! For an entrance fee of 4,000won, you'll be taken through the history of various liquors via the museum exhibitions.
Head to the basement area where you'll find countless types of Korean liquor on display. Here, you won't find your typical green soju bottles! The best part? You get to try them all. When we visited, we even got a free soju glass & makgeolli after spending more than 20,000won.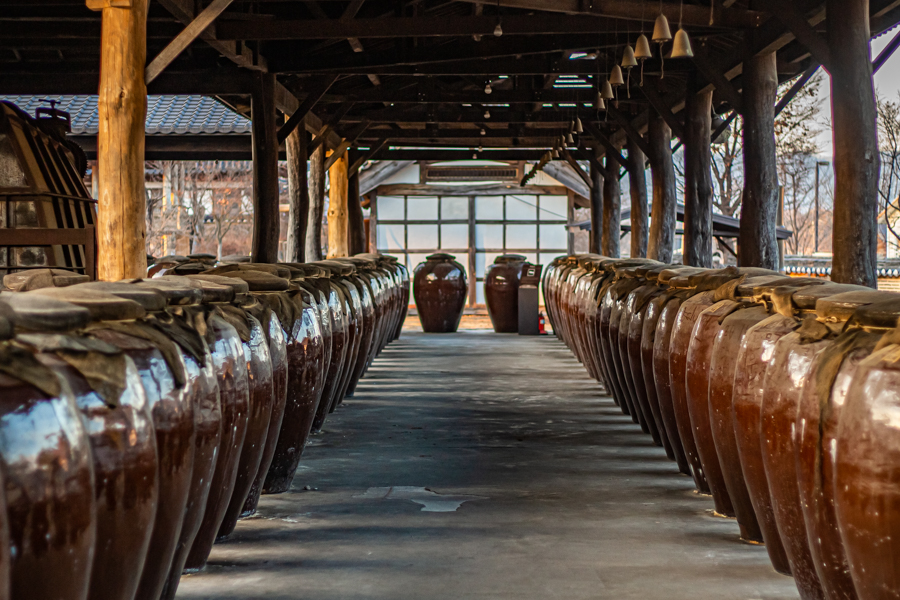 Head out to the backyard where you'll find endless rows of liquor crock pots perfect for a photo opportunity. There's also a traditional hanok building set in front of mountains that's not a common scene in Seoul.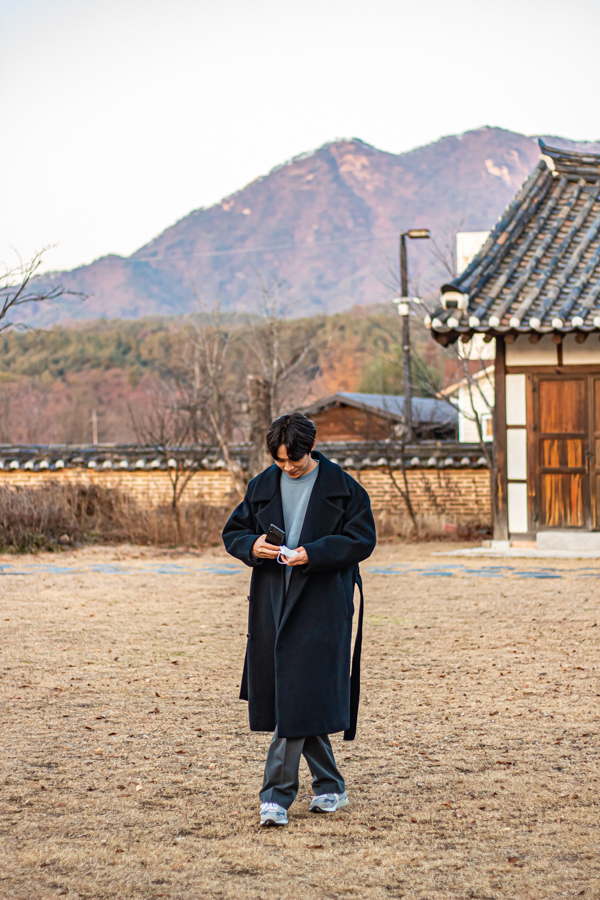 Pocheon Sansawon (전통술박물관산사원)
25, Hwadong-ro 432beon-gil, Pocheon-si, Gyeonggi-do
경기 포천시 화현면 화동로432번길 25
Mon-Sun, 8:30am-5:30pm
Lago Vista Pocheon
We checked into Lago Vista Pocheon, which had a view of a gorgeous lake and an indoor jacuzzi! After renting the BBQ equipment, we headed to a mart nearby to get ingredients for an outdoor BBQ party. Spend the night grilling meats on the balcony and go stargazing just right outside the pension.
You can read our full experience at Lago Vista Pocheon here.
Hantan River Sky Bridge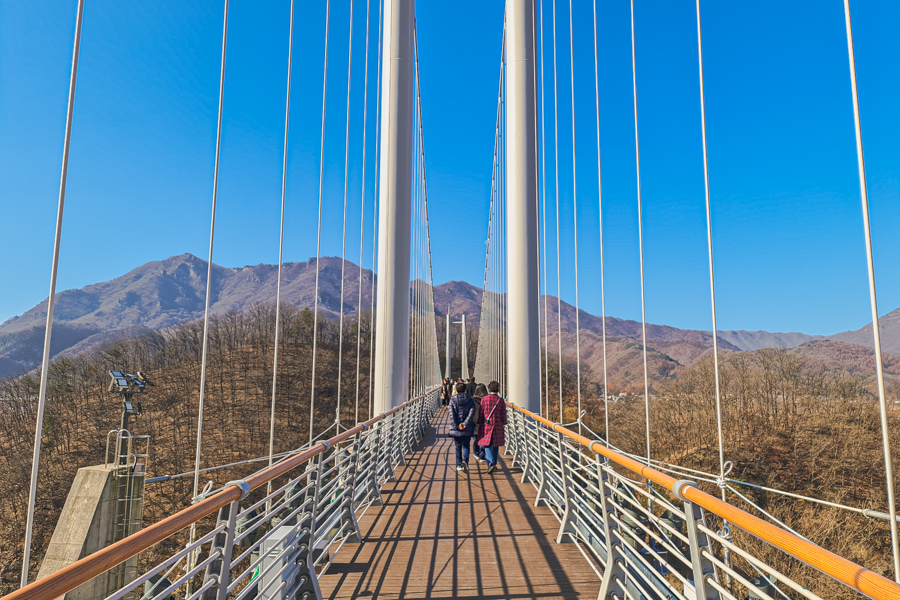 Located at the northern end of Pocheon is Hantan River Sky Bridge, a 200m long bridge that can allow 1,500 adults to cross at the same time. From the carpark, you might think that the bridge isn't actually too high up, but once you approach it, you'd realize that it's 50m above a river!
There are some glass panels on the bridge that provide an unobstructed view of the river below.
Pocheon Hantan River Sky Bridge (포천한탄강하늘다리)
207, Bidulginang-gil, Yeongbuk-myeon, Pocheon-si, Gyeonggi-do
경기 포천시 영북면 비둘기낭길 207
Mon-Sun, 9am-6pm
Bidulginang Waterfall
Bidulginang Waterfall, or Bidulginangpokpo Falls, is known as Natural Monument No. 537 and is only a short walk away from the Pocheon Hantan River Sky Bridge.
The name Bidulginang means 'dove cliff' in Korean and is derived from the fact that the area is a habitat for many wild pigeons nesting in the caves around the waterfall. Some also say that the waterfall got its name due to the shape of the area, resembling a pigeon.
Thanks to its gorgeous natural landscape, the Bidulginang Waterfall has been a popular spot for multiple Korean dramas and movies.
Bidulginang Waterfall (비둘기낭폭포)
415-2, Daehoesan-ri, Yeongbuk-myeon, Pocheon-si, Gyeonggi-do
경기 포천시 영북면 대회산리 415-2
Might be closed on rainy days
Pocheon Art Valley
Undoubtedly one of the most popular attractions in Pocheon is the Pocheon Art Valley. The park has several areas you can explore, but the main attractions are the old rock quarry and the astronomy museum which is extremely popular among families with kids.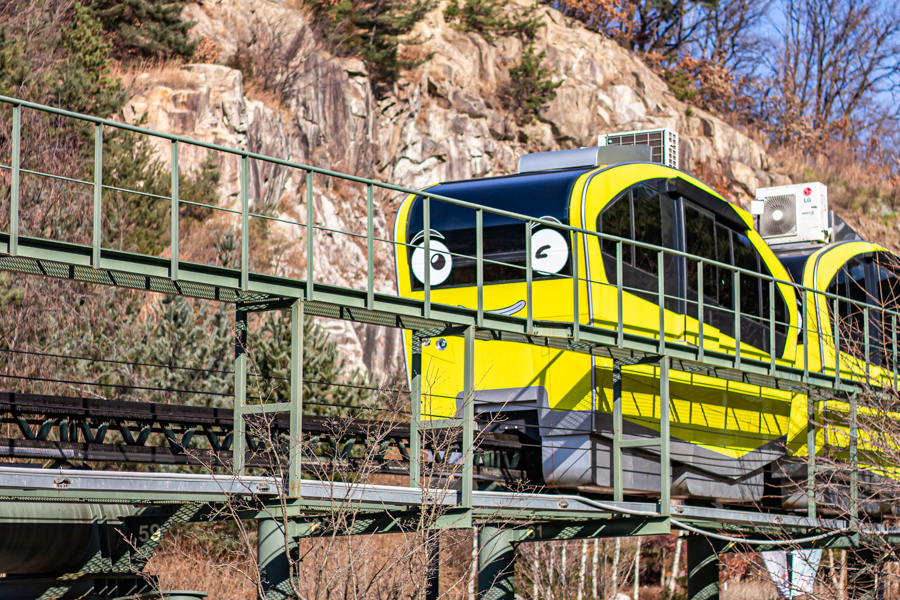 Getting to the rock quarry can be quite a steep journey up, so we highly recommend getting tickets for the monorail. You can choose to walk down the hill when returning because the queues for the ride might get a bit overwhelming at times.
A round-trip ticket for the monorail costs 4,500won, while a one-way ticket costs 3,500won, and can be purchased near the entrance. Do note that there is a separate entrance fee of 5,000won.
Pocheon Art Valley (포천아트밸리)
234 Artvalley-ro, Sinbuk-myeon, Pocheon-si, Gyeonggi-do
경기 포천시 신북면 아트밸리로 234
Mon-Thurs, 9am-7pm, Fri-Sun, 9am-10pm
Cafe Soom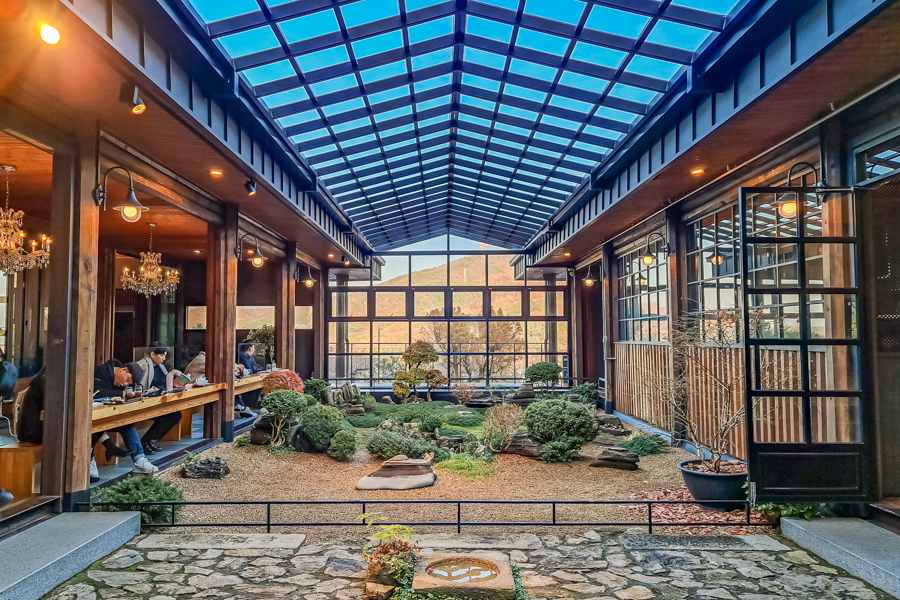 Surrounded by trees and mountains, Cafe Soom is a healing cafe that reminds us of a cabin in the woods. The huge 6600sqm space also has an alfresco area where you can sit beneath trees to experience an escape from the city.
Inside, there's a garden that's become the photo spot of Cafe Soom.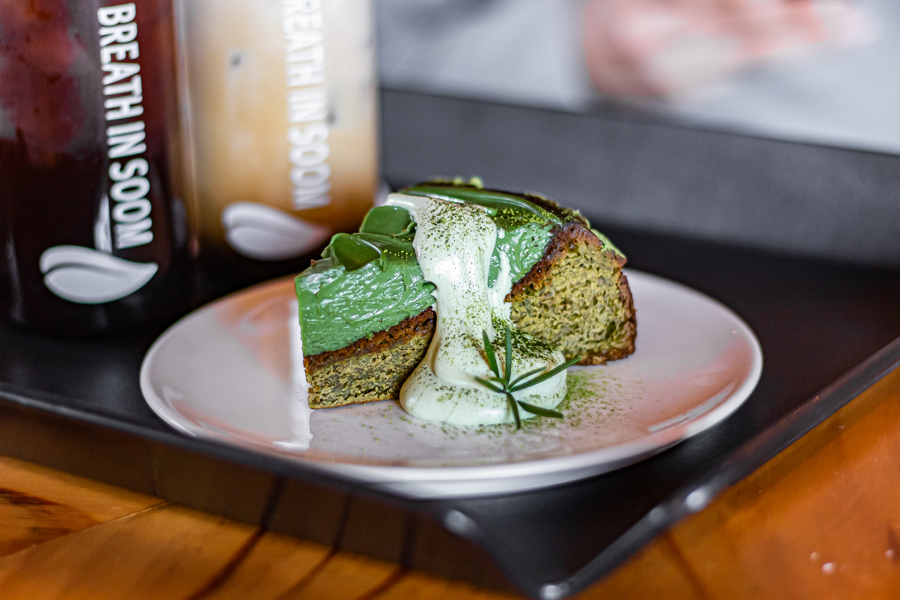 The drinks here are served in bottles, which meant a bigger serving than usual cafes. However, the packaging makes it easy for takeaway if you can't finish your drink. There are also lots of beverage options, ranging from fresh juice to coffee and smoothies. Dessert-wise, there were cakes on display as well as a small selection of bingsu.
Because the place aims to be a space where adults can experience healing, the cafe is a no-kids zone.
Cafe Soom (카페숨)
502-61 Jukyeobsan-ro, Sohol-eup, Pocheon-si, Gyeonggi-do,
경기 포천시 소흘읍 죽엽산로 502-61
Sat-Sun, 11am-7pm. Closed on Weekdays.
Day Tours To Pocheon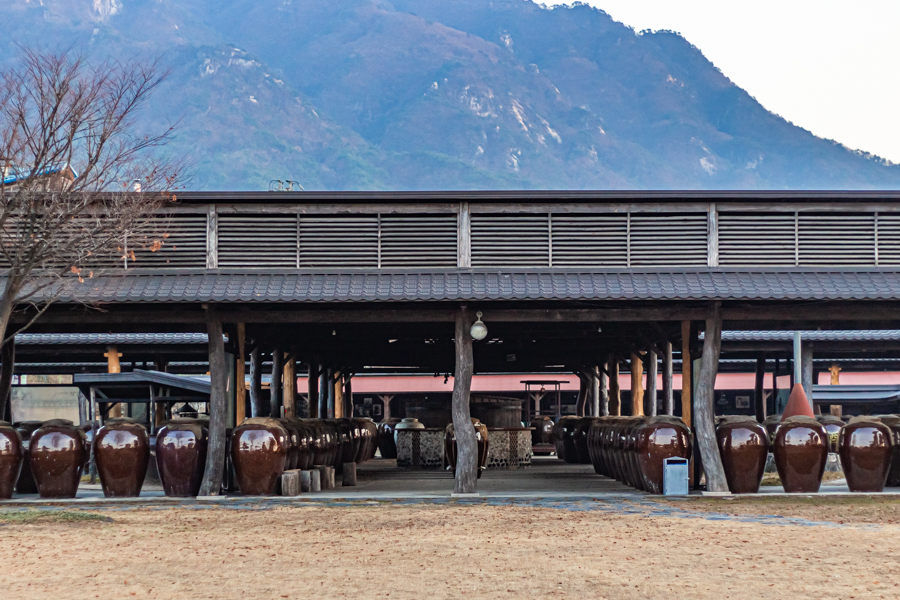 For those who can't drive, you can opt for day tours to Pocheon via websites like kkday, Trazy, or Klook! These tours usually cover the more popular spots in Pocheon like the Pocheon Art Valley and Herb Island. Our pick is the lunch-inclusive Pocheon Day Tour by Klook which covers most of the places on this list, and costs less than $50 per pax!
You Might Also Like
*Follow MiddleClass.sg on Facebook and Instagram for more food, travel, and trending stories!