Pocheon? Wait, where's that? Unknown to many, Pocheon is a city in the Gyeonggi-do region filled with nature and a great place for camping in South Korea. We took a 2D1N trip to the city of Pocheon, and stayed at Lago Vista, a pension we found via Trip.com.
Lago Vista Pension in Pocheon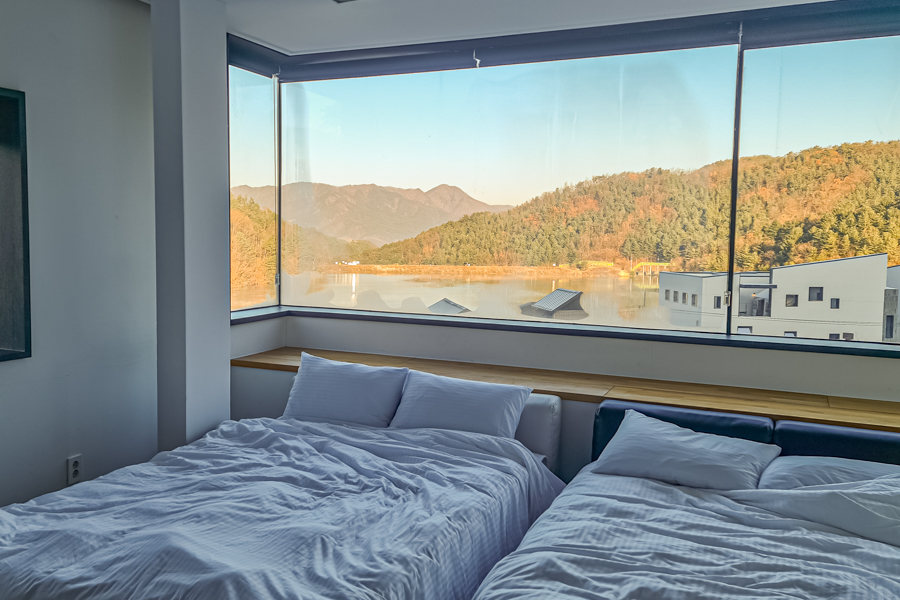 Before you continue reading, do take note that Pocheon is rather inaccessible via public transport, so you need to rent a car to get there. The same goes for Lago Vista as well, the pension was quite difficult to find, and we drove past rather secluded areas and narrow lanes before reaching.
However, the place was a hidden sanctuary, a perfect spot to relax and even do some stargazing.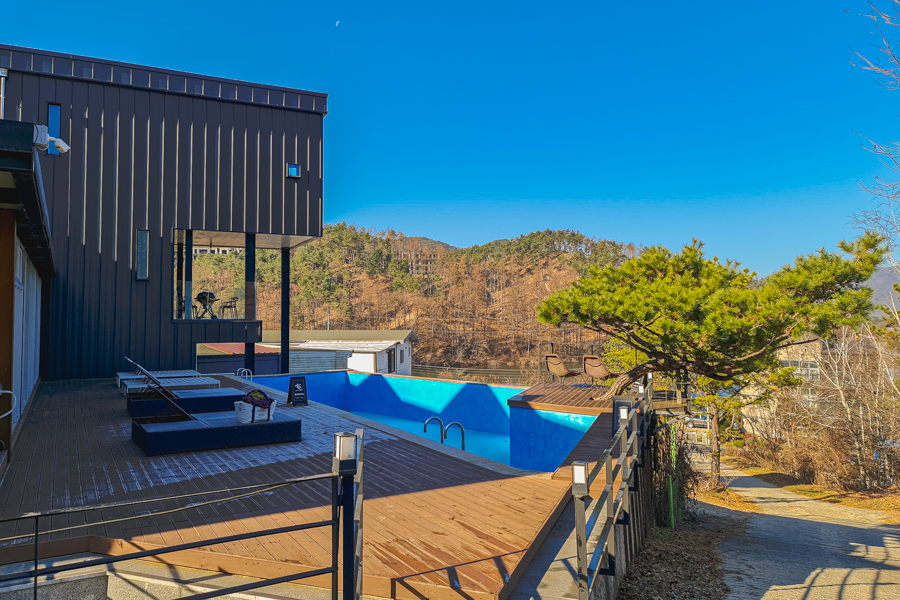 There are 8 different rooms at Lago Vista, with the most well-known one being the Lago room. Once we arrived, there was a staff near the parking lot waiting for us and briefed us on the check-in procedures.
We were brought to our room, where we could indicate if we wanted to rent the outdoor bbq equipment. Despite the freezing cold, it was a yes from us because it's all part of the experience!
Lago Vista Pension South Korea
The Lago room is one of their biggest rooms and comes with a fully equipped kitchen, a jacuzzi, two queen beds, a separate shower, and a toilet.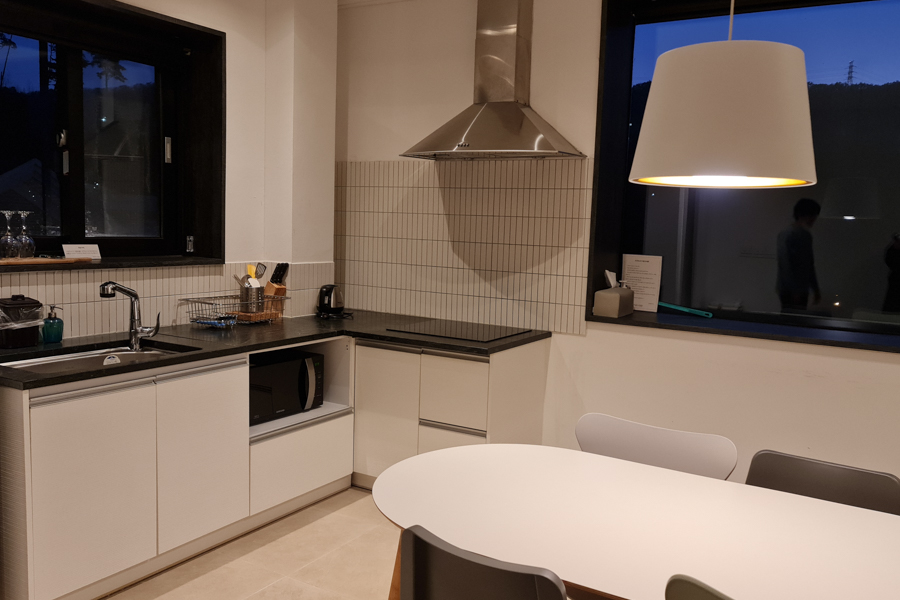 For the kitchen, you can find pots and pans available to cook ramyeon for supper or even scrambled eggs for breakfast. There wasn't any cooking oil available, so do keep that in mind! A tip we like to use is to pan-fry some spam and use the oil for eggs.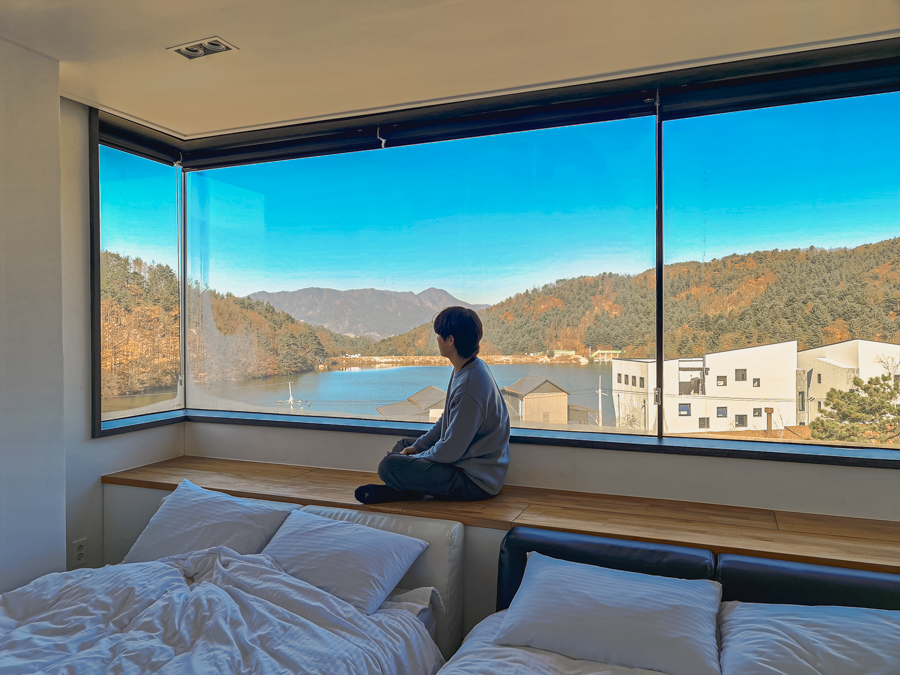 The sleeping area had two queen-sized beds that will sleep up to 4 (but Trip.com indicates that the room is for 2), with a glass window overlooking a lake. This area practically shouted 'Instagram-worthy', so make sure you take some shots before checking out!
One of the highlights of the room was the giant jacuzzi which came with a view of the mountains surrounding the pension. It was a perfect spot for some relaxation, some might even want to sip some wine while at it.
Filling up the jacuzzi takes quite a while, so make sure to plan beforehand if you want to use it. There were plenty of towels available, so you don't have to worry about making a mess after using the jacuzzi.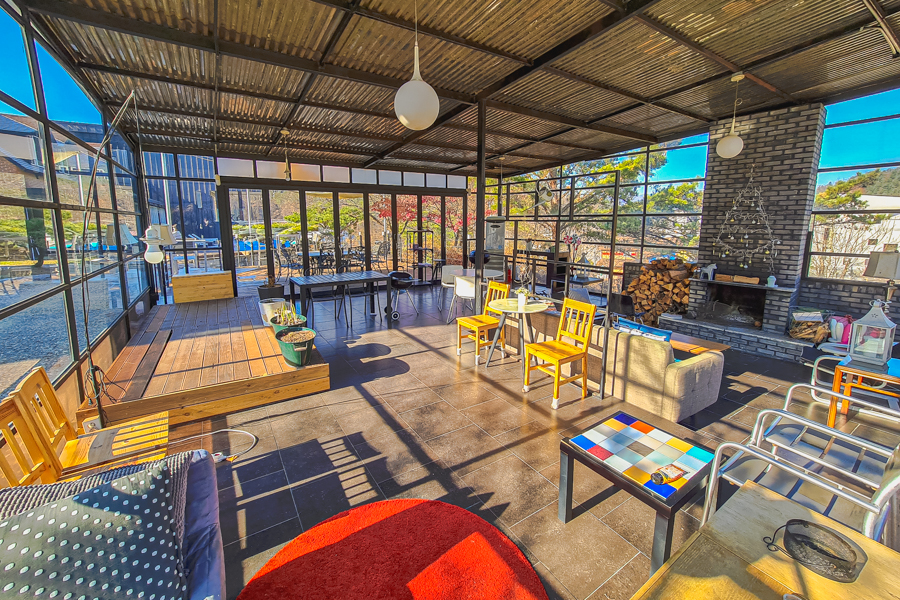 There was even a lounge area near the entrance of the Pension grounds. This spot is usually used as a bbq area when it gets too cold outside. We'd imagine the place to be popular during the peak of winter – who knows? You might even get to recreate cooking scenes from Single's Inferno with other guests.
Outdoor BBQ Experience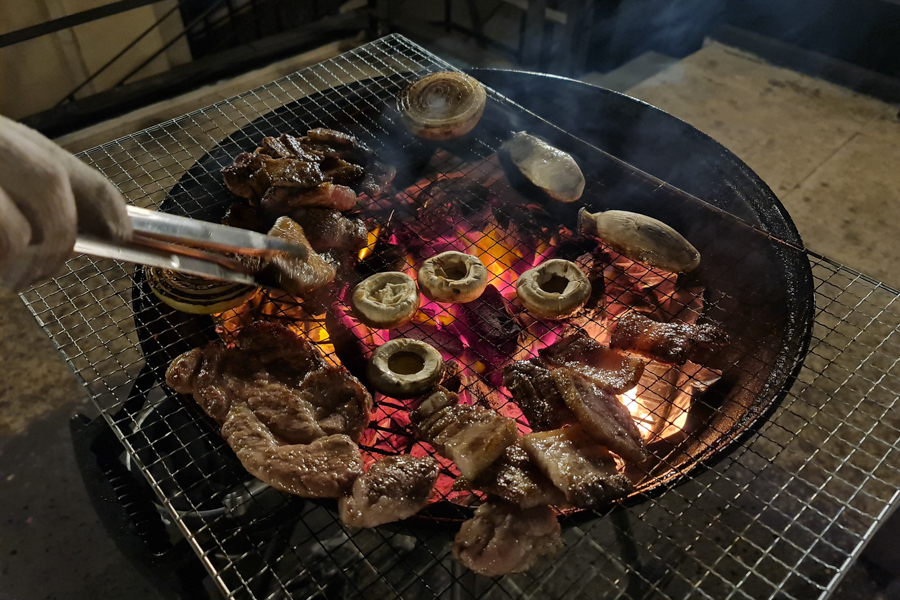 If you opt for the rental of BBQ equipment, you'll be provided with charcoal, gloves, a torch, and metal grills to do your cooking. Aluminum foil is also provided so you can wrap sweet potatoes and throw them to cook in charcoal.
As nighttime approached, it did get colder, so we had to bring everything in. But it was still a memorable experience bbq-ing in the cold! The next day, a staff will come and clear the BBQ pit.
One important thing to do when you're at Lago Vista Pension is to be responsible for all the rubbish and do the necessary recycling. You can find the trash and recycling area near the carpark of the pension. If not, simply approach one of the staff for help.
Stargazing in Pocheon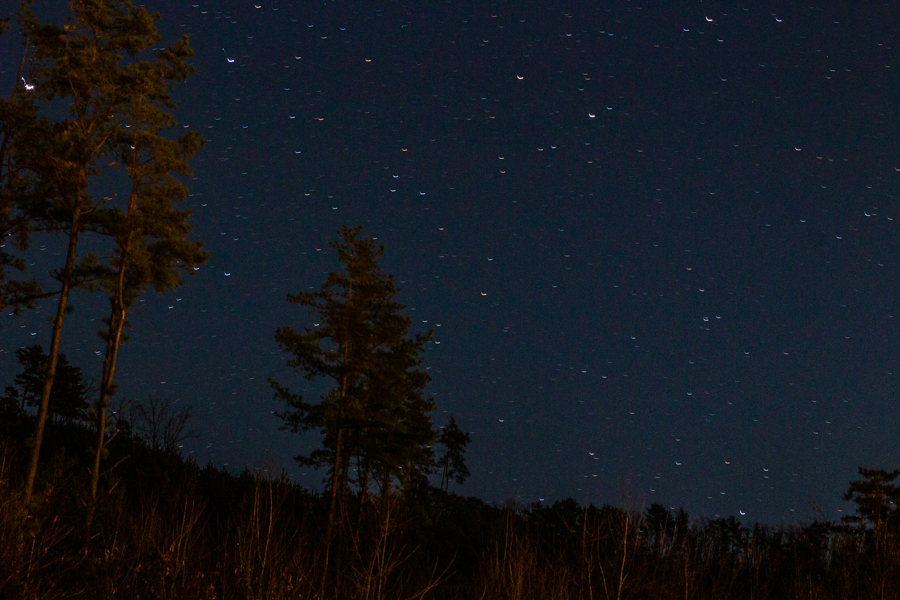 Don't head to bed just yet! The pension is a great spot for some stargazing. We headed to the carpark area where it was nearly pitch dark, and simply looked up. It was an unforgettable memory, and we wished we took better photos to represent the grandeur of the night sky.
Overall, our stay at Lago Vista Pension was a comfortable and memorable one. While the location was quite inaccessible, we did get to enjoy nature to its fullest, in a quiet environment away from traffic and crowds.
Lago Vista Pension (라고비스타)
Unakcheonggye-ro 1480beon-gil, Ildong-myeon 44, Pocheon-si, Gyeonggi-do
경기 포천시 일동면 운악청계로1480번길 44
For bookings: https://sg.trip.com/hotels/detail/?hotelId=12375941&cityId=72363
Do keep a lookout for our Guide to Pocheon, where we share the places we visited during our short 2D1N trip out of Seoul.
In the meantime, you might enjoy some of these articles:
*This is an independent review by MiddleClass.sg.
*Follow MiddleClass.sg on Facebook, Instagram, and Telegram for more food, travel, and trending stories!