Booking an Airbnb was something we haven't done for a long time, until recently, during our trip to Korea via the VTL. We decided to explore other regions of South Korea and planned a trip to Sokcho, located within the Gangwon-do region. During our 2D1N Trip to Sokcho, we settled on this Airbnb that looked straight out of a Pinterest board.
Known As Lulu Mansion (룰루네맨션)
Located right beside the ocean, the first thing you'll notice is the view that comes with the apartment. This is coupled with relaxing sounds of nature playing, which made the place feel somewhat of an oasis.
There's also a pleasant scent in the air, which the host prepared beforehand to make you feel even more relaxed upon check-in.
Despite it being cold, we opened the windows just to hear waves crashing onto the shore.
This is one of those listings that looked even better in person compared to the photos on the Airbnb website.
Amenities in this Sokcho Airbnb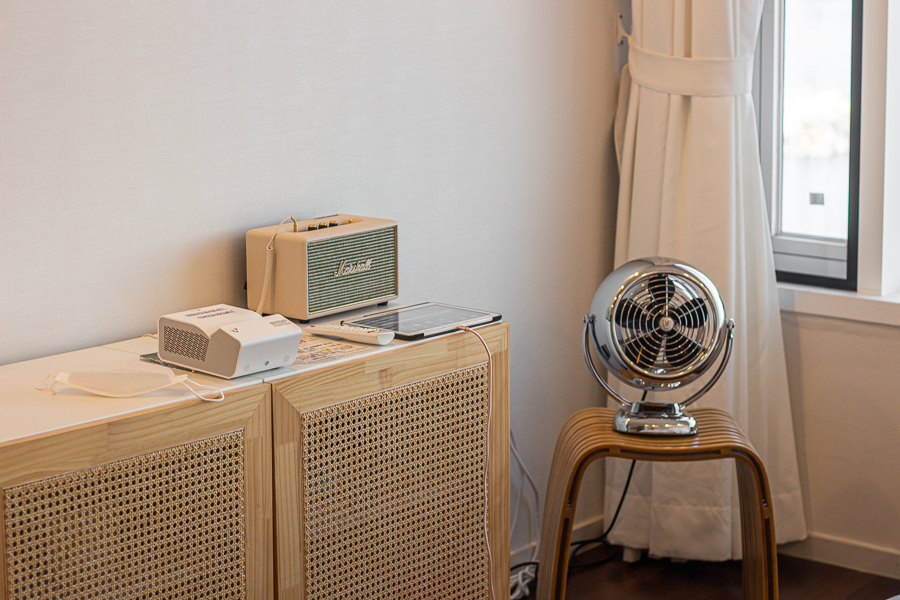 There's a projector linked to a tablet where you can browse Netflix and Youtube videos, along with a Marshall speaker where you can play your morning playlist.
You can also find details like Byredo and Diptyque scents on the counter for you to use.
In the kitchen, there's an espresso machine that uses capsules, which is also provided in case you need some coffee in the morning. There's a microwave machine if you need to heat up some stuff from the convenience store but no induction cooker of any sort.
There are instagrammable cups and wine glasses, plates and even an electric kettle.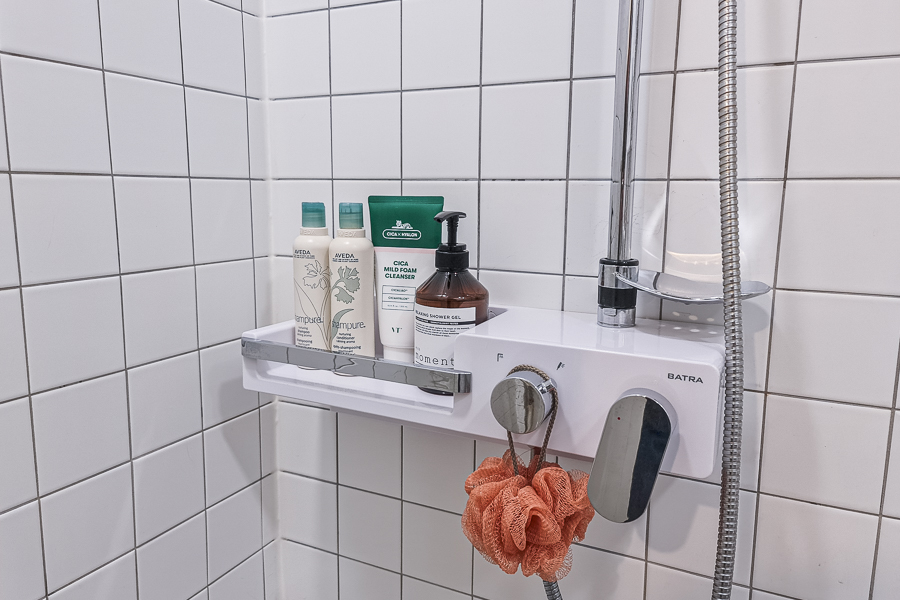 The bathroom is also fully equipped with shampoo, conditioner, body wash, and even a facial cleanser.
In the fridge were two bottles of plain water.
Sokcho Accommodation
The best thing about this place is how you can view the sunrise from the comfort of your room. In winter, you'll no longer have to worry about fighting the cold since the Airbnb has a heater to keep you warm.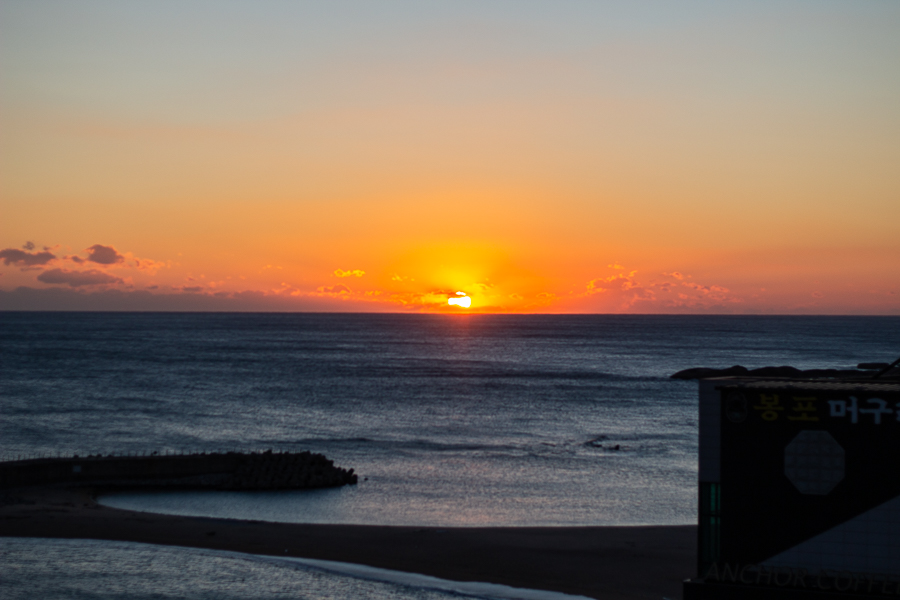 There's also a 7-11 downstairs if you need to purchase some last-minute alcohol or snacks.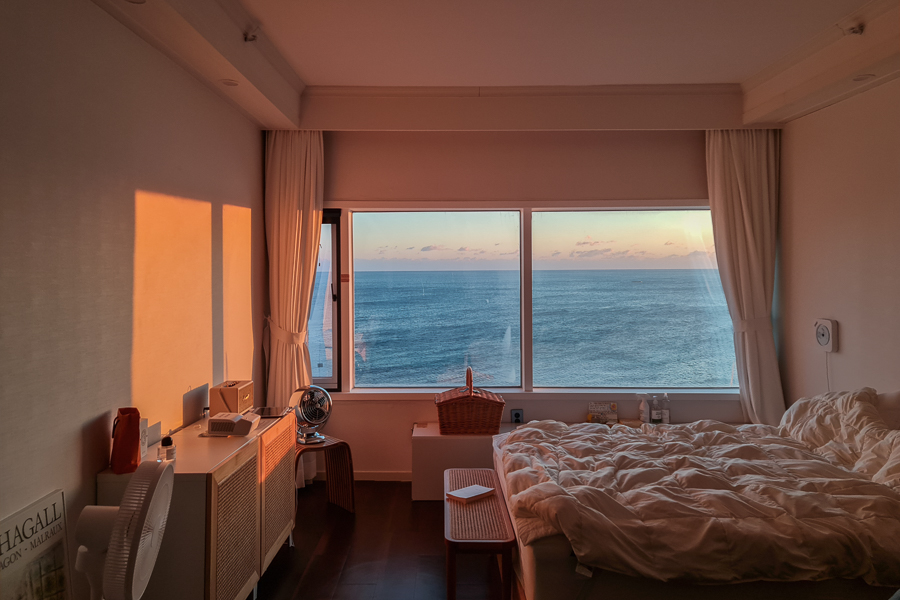 One thing to note is how the host will communicate with you in Korean, but don't worry, there's always a translate option on the app for those who can't read Korean. One important thing to note is this particular Airbnb doesn't allow you to bring back King Crabs to consume – in case you're thinking of booking this place.
The host will also send u a comprehensive list of local restaurants and sights to check out during your trip, which was pretty helpful.
You can check out more photos of the Airbnb here.
For more articles on Korea and what to do in Korea: https://middeclass.sg/korea
*This is an independent review by MiddleClass.sg.
*Follow MiddleClass.sg on Facebook and Instagram for more food, travel, and trending stories!