As you move southwards in Korea, you'll come across various provinces and regions, one of them being Jeollabuk-do. If you do a quick search, Jeonju is probably the most well-known city in Jeollabuk-do. But like most travels, there is more to be explored – this is the same for Jeollabuk-do!
Unique Experiences in Jeollabuk-do
If you're thinking of what to do in Jeollabuk-do or what places in Jeollabuk-do are worth visiting, here are 5 things you can check out when you're there!
Hanbok Experience At Jeonju Hanok Village
When it comes to hanok villages in Korea, Jeonju Hanok Village is one not to be missed. Containing over 800 traditional hanok houses, many people come to Jeonju just to stroll among these houses.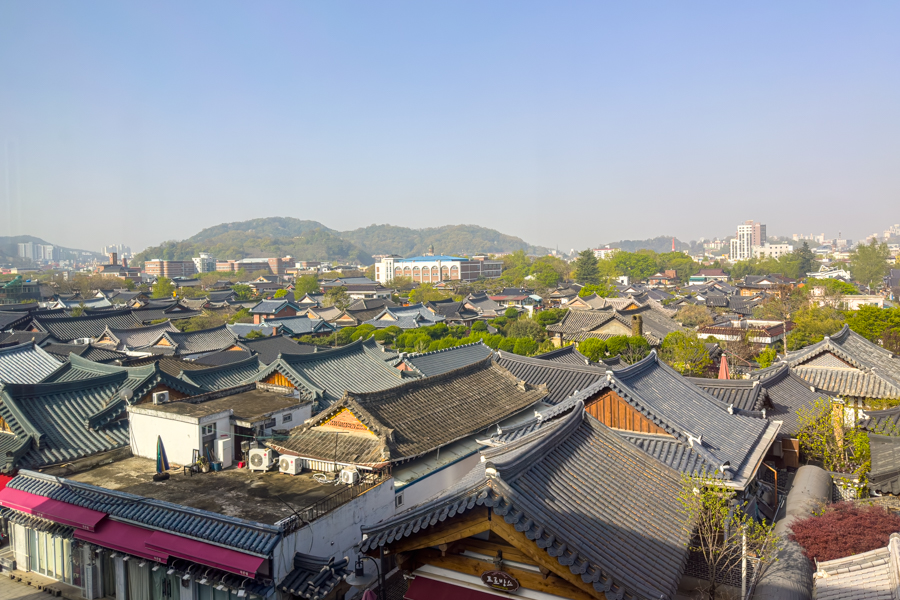 When you're around the area, pay a visit to iconic landmarks like the Jeongdong Cathedral, and Omokdae Viewpoint to get the best views of Jeonju.
For the ultimate Jeonju experience, walk into any of the hanbok rental shops and choose an outfit to go with the traditional backdrops of Jeonju. Make sure to try the iconic Jeonju chocopie while you're there!
Seonyudo Sky Sunline & Jangjado Island Skywalk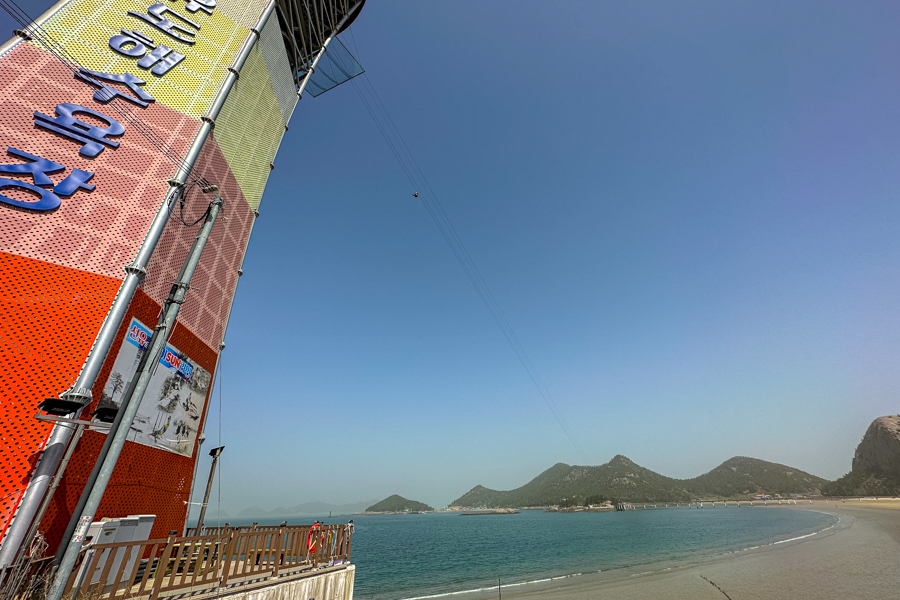 Head slightly westward and you'll arrive in Gunsan. Gunsan City comprises 16 inhabited and 47 uninhabited islands. They might sound pretty inaccessible, but thanks to the construction of several highways, you can reach some of the islands by car now.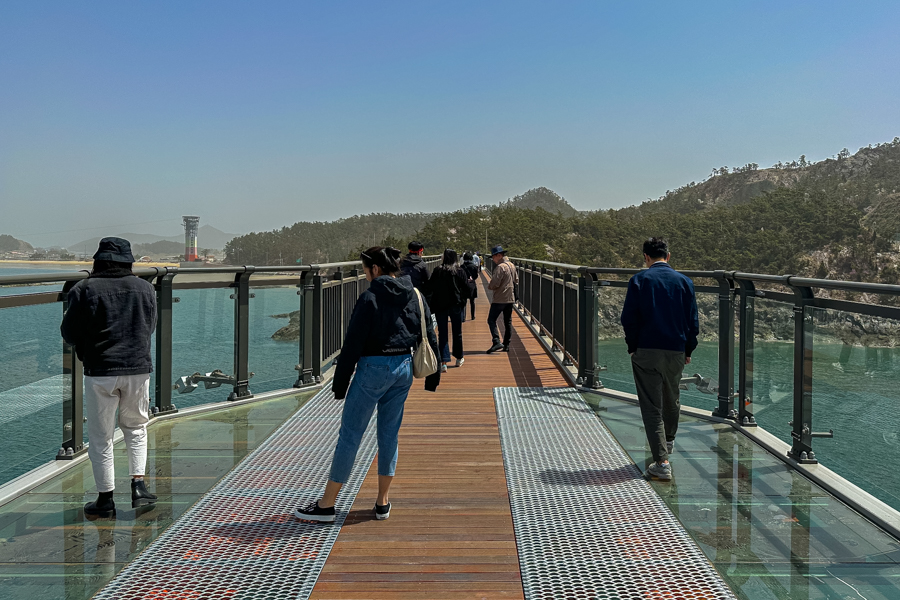 Located in Seonyudo Beach is the Seonyudu Sky Sunline, which is a zipline perfect for thrill seekers! If you're not one of those, head to the Jangjado Island Skywalk, which is a short stroll from the beach, where you'll get views of the ocean and surrounding islands.
Dig For Clams At The Mudflats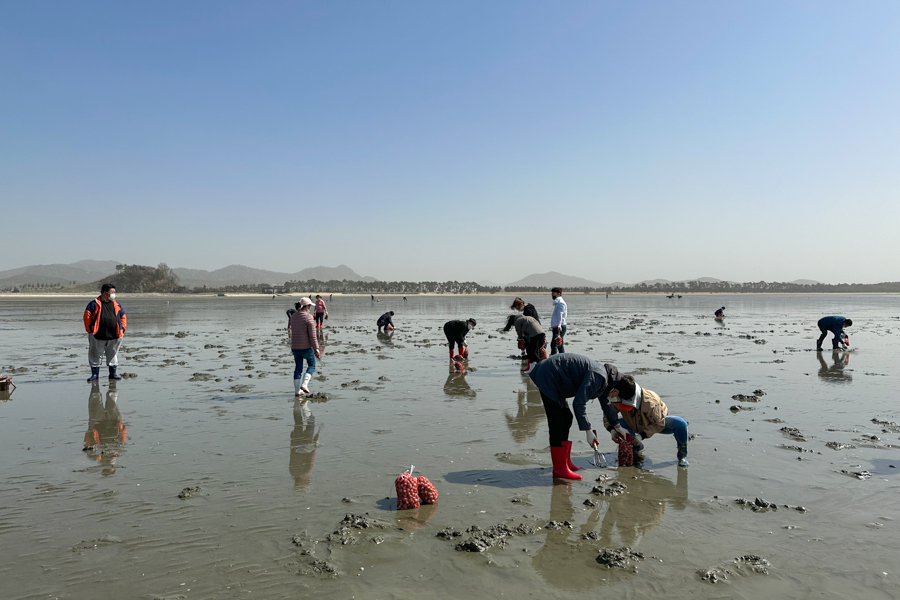 After visiting Gunsan, we headed southwards to Gochang County, which is near the end of the Jeollabuk-do region. Our first stop in Gochang was the mudflat, a popular spot even among locals for a unique experience.
Here, you'll be able to take a tractor that brings you all the way to the mudflats! Don't worry about getting dirty as you'll be able to rent boots and gloves for the digging experience. The water level is also not that high, so as long as you walk carefully, you'll come out of the mudflats clean and dry.
The locals will demonstrate how to dig out clams and it was relatively easy because the mudflat was filled with clams! For the best experience, you can even visit during the Gochang Mudflat Festival which usually takes place in early June.
Stroll Through The Ungok Ramsar Wetlands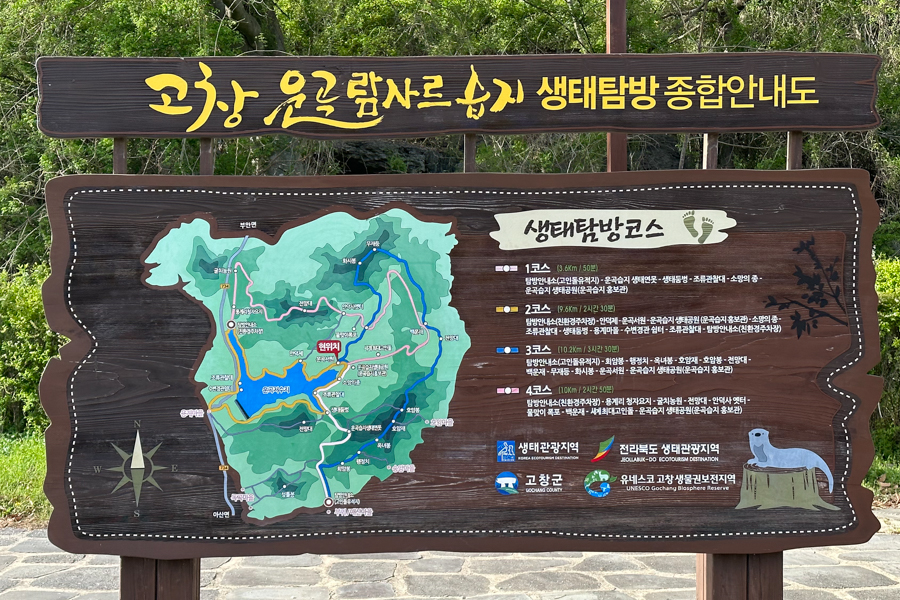 What used to be an area filled with rice paddies is now a naturally-recovered wetland, and an ecological habitat known to house a variety of animals, plants and rare species.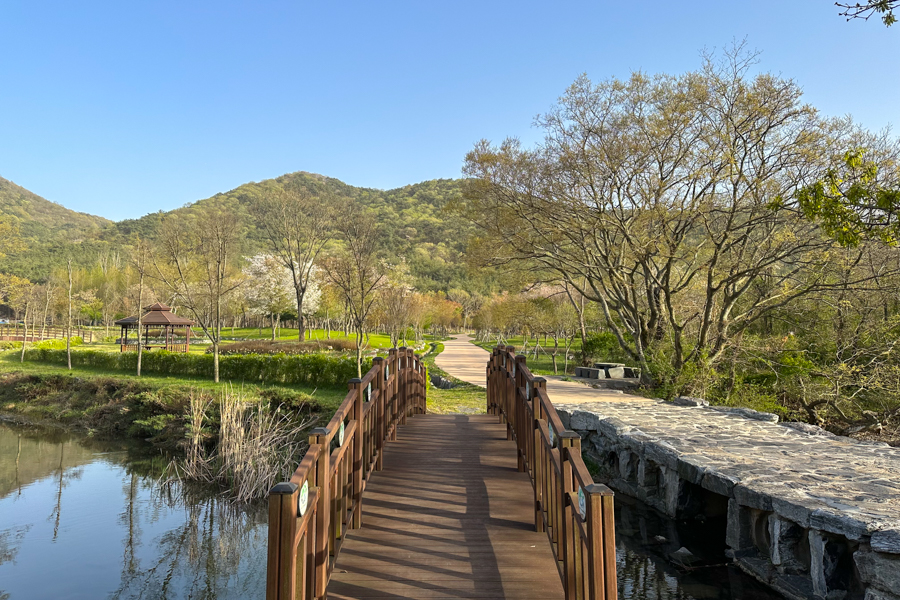 The area surrounding Ungok Ramsar Wetlands in Gochang is perfect for those wanting to engage with nature – there are a couple of hiking trails one can take, which range between 1 hour to 4 hours, all of which should bring you to the main wetland area.
For convenience, there's also a tour sightseeing bus that operates hourly from 10am to 5pm, and it costs 2,000won for a one-way ticket. You'll reach the main wetlands area where you explore for a bit, before taking the bus back. If not, stroll back to enjoy views of the Ungok Reservoir!
The wetland is also a site for dolmens, which are huge stone monuments. If you follow the signs, you'll come across this particular one which weighs over 300 tonnes!
Gochang Green Barley Field Festival
Don't worry if you miss the cherry blossoms in Korea, as spring has much to offer! One of the more unique things to see during spring is the sprouting of the green barley, and Gochang is home to the Green Barley Field Festival, which typically takes place from mid to end April.
Located in Hagwon Farm, the place is filled with endless fields of green barley, which also happens to be a filming spot for the popular Korean drama, Goblin!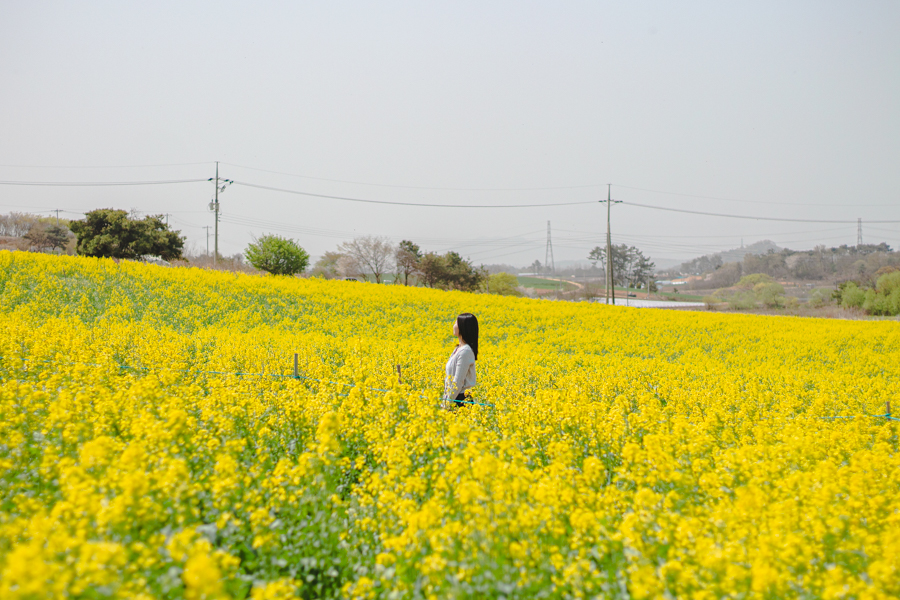 Apart from the green barley fields, there's also a portion filled with bright yellow canola flowers, which look amazing, even from far!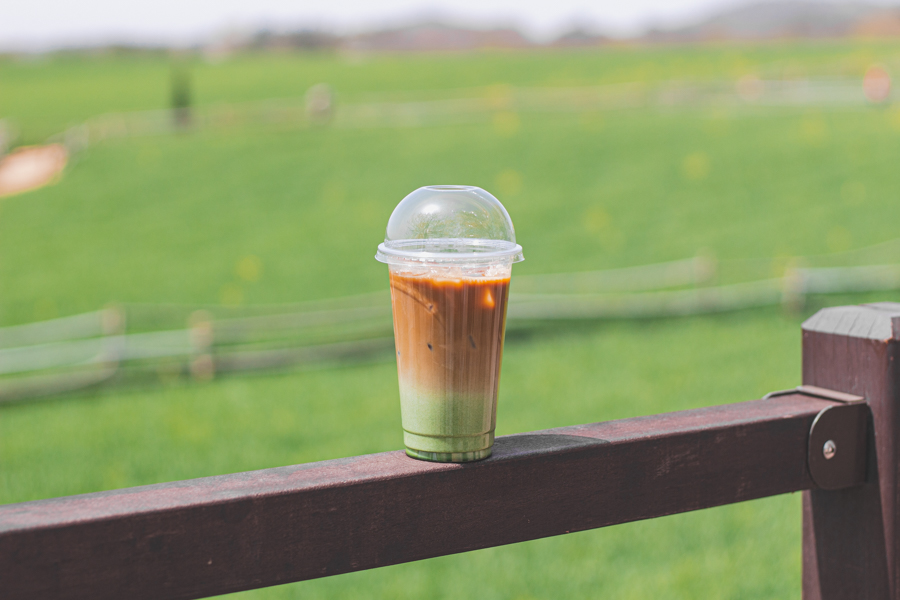 Once you're done exploring the area, make sure to try one of these sprouted barley lattes, which tasted amazing, reminding us of earthy matcha topped with espresso.
Things To Do In Jeollabuk-do
While most people head to Seoul, Busan, and Jeju for their Korea trip, we highly recommend venturing out to lesser-known provinces like Jeollabuk-do for a more unique Korean experience! With convenient travel options like the KTX and intercity buses, domestic travel in Korea has never been easier.
From 12 to 14 May 2023, the Korea Tourism Organization (Singapore) is having a Korea Travel Fair 2023 at Our Tampines Hub, where you can enjoy various performances, discover new attractions, and travel experiences! You can even walk away with some freebies at the fair!
*This post is brought to you in collaboration with Korea Tourism Organization (Singapore).
*Follow MiddleClass.sg on Facebook, Instagram, TikTok, and Telegram for more food, travel, and trending stories