Sometimes we get swept into the lull of the 'daily grind' without taking into account our own happiness – that can really weigh you down. With this in mind, Raffles Place Alliance (RPA) has organised RELEASE @ Raffles Place, a week-long series of workshops, fitness classes and more from today to 15th October 2022! 
The event was organised with wellness in mind, designed to invigorate and refresh through movement. In partnership with Samaritans Of Singapore (S.O.S), a non-profit organisation that provides support to individuals in crisis, RELEASE @ Raffles Place hopes to provide a safe space for everyone to refocus their energy into something positive.
Activities At RELEASE @ Raffles Place 
There's something happening everyday, so here's a peek at activities you can do! All the activities are free of charge, but require reservations as there are limited slots available. 
Tuesday, 11th October 2022: African Dance Workout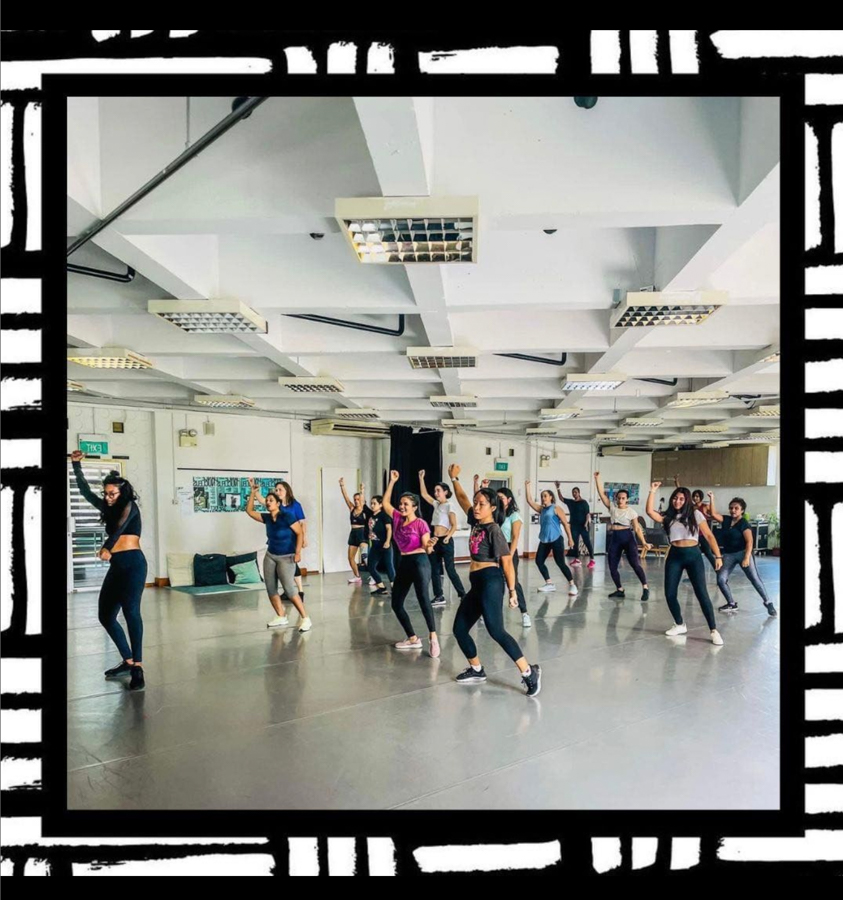 Join the team at AFROWITHJEEVI from 6.30pm to 7:30pm at the Body Lawn to let loose with an African Dance workout, jamming to powerful beats and graceful movements. 
Wednesday, 12th October 2022: Ecstatic Dance And Glow Stick Dance Party
Wednesday is all about grooving and moving! There are two classes for this day: the first is Ecstatic Dance from 6.30pm to 7.30pm at the hidden alcove in Raffles Place, where you can shake it off and lose yourself to the music.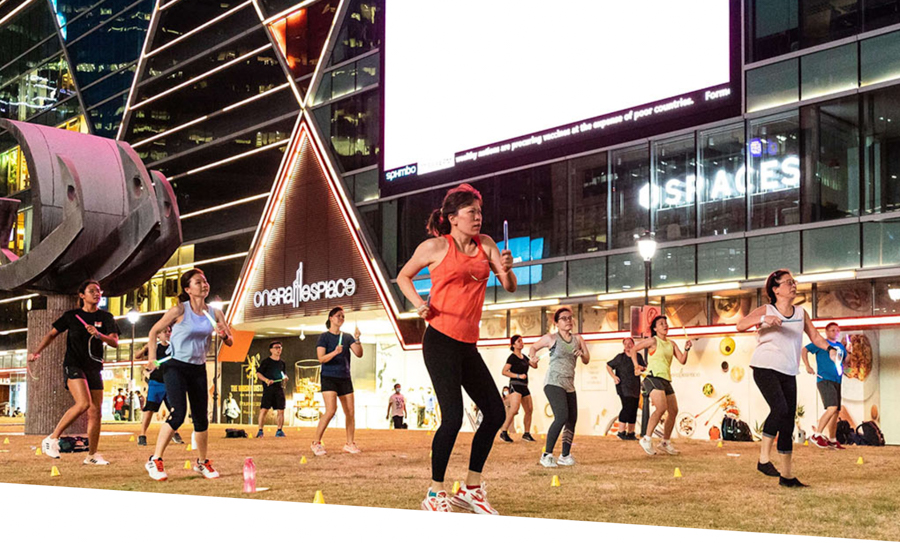 You can also catch the Glow Stick Dance Party Workout from 7pm to 8pm at the Raffles Place Park that's in collaboration with HPB. Grab your light sticks and dance to your heart's content!  
Thursday, 13th October 2022: The Good Market, Mat Pilates And Acroyoga 
There will be a lineup of vendors offering their goods at The Good Market that runs from 11am to 9pm Thursday to Sunday at the Ocean Financial Centre (Level 1). Choose from vendors like Cloop!, Books Beyond Borders, LifeLine Clothing and the Happiness Initiative, plus 100% of the profits go to Samaritans of Singapore (SOS) to support their efforts! 
If you're looking for a workout with a challenge, sign up for the Mat Pilates class by FOCUS from 6.30pm to 7.15pm at Body Lawn. Gear up for an exercise that targets the core muscles for a good burn!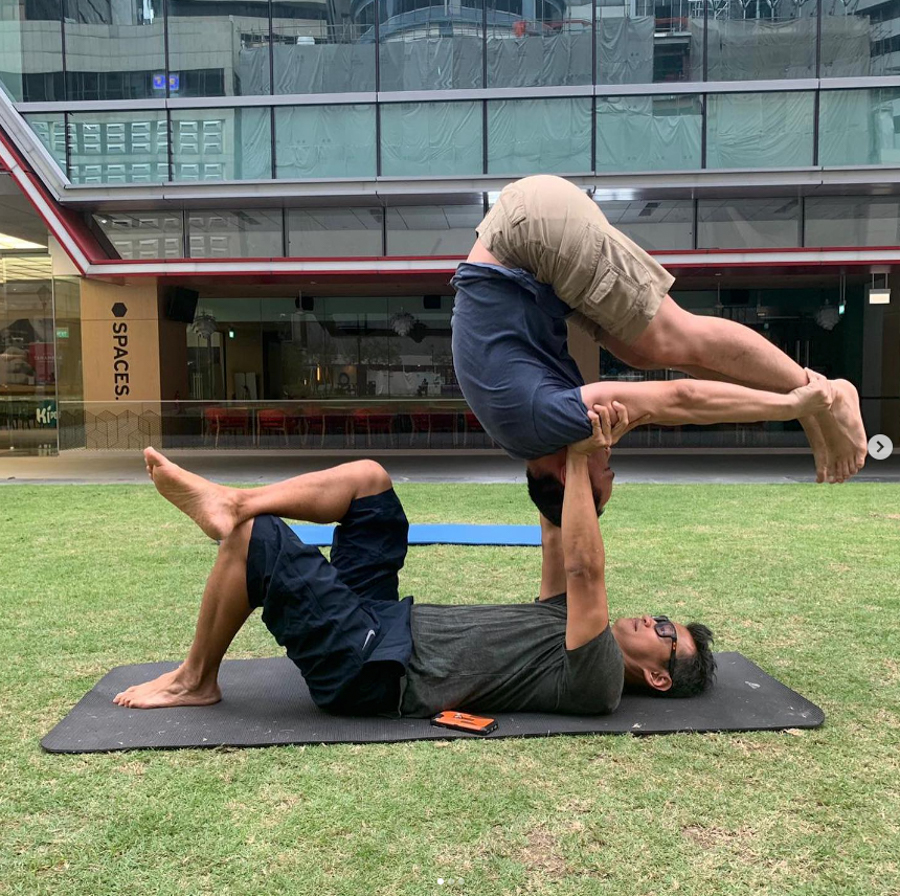 You can also bring a partner to the Acroyoga class from 6.30pm to 7.30pm at Soul Lawn with Aaron Koh , where you can work with your partner to tackle unique poses that also target your muscle strength!
Friday, 14th October 2022: KpopXFitness Class, Poi Play Workshop And MOTUS Performance
Celebrate TGIF with a lineup of exciting classes, starting with the KpopX Fitness class from 5.30pm to 6.30pm at Body Lawn by instructor Wen Jie to an energetic class to the trending K-Pop music!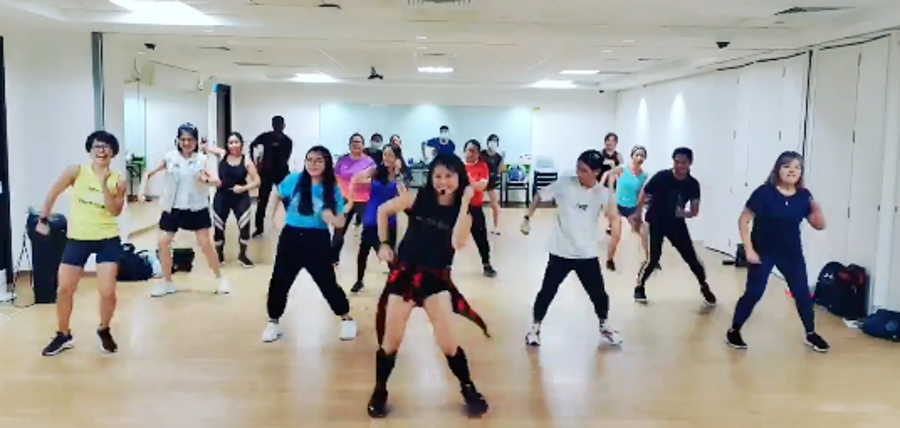 For something unique, try the Poi Play workshop from 7pm to 8pm at Soul Lawn. Poi is a performing art revolving around the poi, a tool usually made with balls attached to flax strings that originated from Maori culture. The hour-long class will be hosted by Starlight Alchemy to teach the basics of this dynamic art! 
End the night with dance and music by MOTUS from 8pm to 9pm at Soul Lawn! MOTUS is a local band that combines a unique batucada-inspired dance with high-energy hip hop music for an electrifying performance. 
Saturday, 15th October 2022: Doodle Jam Workshop, Zen Doodling Class, Laughter Workshop And More
Play into the weekend with a jam-packed schedule of fun activities! Bring your little ones to the Doodle Jam Workshop at The Good Market from 3pm to 6pm by The Doodle Bandit Mas Safreen to pick up skills in drawing – it just might be your next hobby! For more artsy fun, join in the HPB Zen Doodling Class at Mind Lawn from 4.30pm to 5.30pm, where you can unleash your anxieties onto paper in lines and squiggles for a therapeutic art class.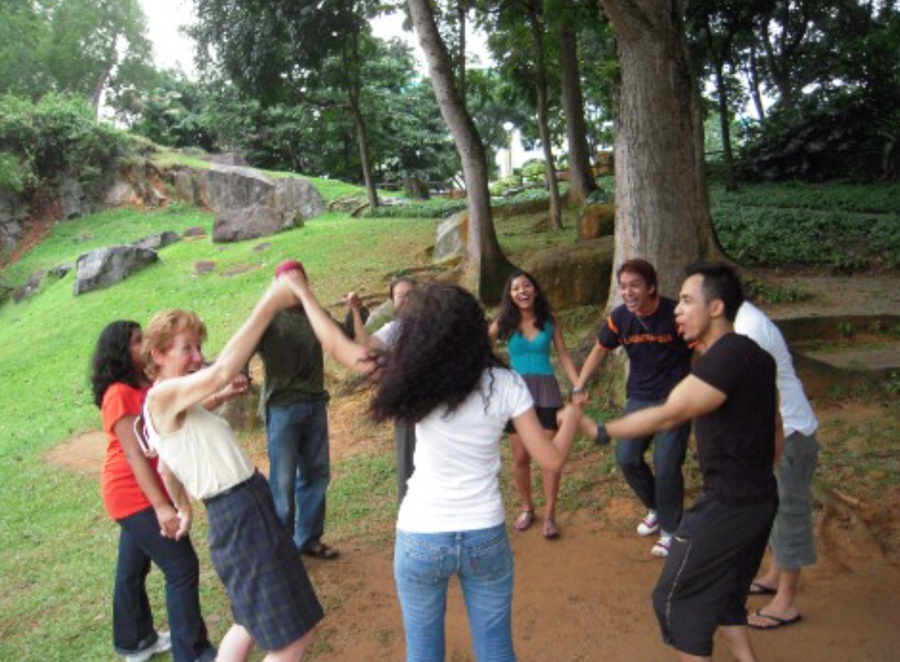 They say laughter is the best medicine, and that's the truth at the Laughter Workshop at Soul Lawn from 5.30pm to 6.30pm. Let loose with LAUGHTER AT WORKS, and bring more joy in that moment with their Laughter therapy, combined with breathing meditation and laughter yoga exercises. 
Wrap up the day with the Body Rhythm Workshop from 6.30pm to 7.30pm at Soul Lawn and unleash your pent up energy with body percussion, clapping and singing! End off the night with more funky beats by MantraVine, a team of sonic alchemists that mix unique rhythms with live instrument and psychedelic grooves. 
Unwind At Raffles Place

So if you're still planning what to do this weekend, take some time to prioritise yourself and your well-being at RELEASE @ Raffles Place! You can find more information and sign up for classes online here!
*Follow MiddleClass.sg on Facebook, Instagram, and Telegram for more food, travel, and trending stories