As news arrives that Japan's borders have opened, there's no better time to appreciate more of Japan's culture! The Japan Rail Fair 2022 is back from 14th to 16th October 2022 in conjunction with the Japan Rail Cafe to celebrate the best of Japan's railway.
Exciting Lineup Of Events: VR Experiences, Vendor Booths And More
This year's Rail Fair is in conjunction with the 150th anniversary of Japan's railway system on 14th October 2022, one that has earned the nation its fame. It is a hybrid event with free entry and features livestreams direct from Japan to showcase unique activities! 
Direct From Japan Livestreams – Get A Close Look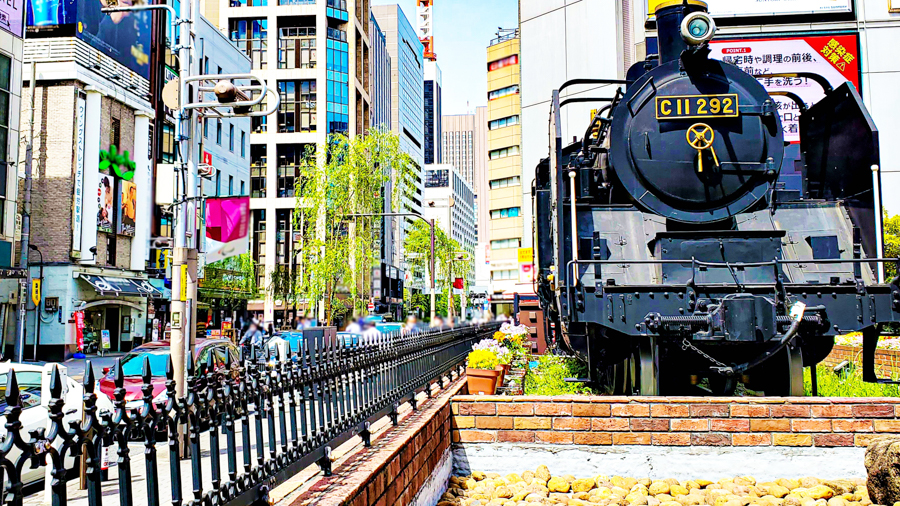 The first livestream – aptly titled Happy Railway Day! – that showcases historic railway sites in Tokyo like the Izu Peninsula, Takeshiba Waterfront, and Kawaguchiko. You will also get to get a glimpse of the Seibu Amusement Park in the COME SEE SEIBU livestream which features the amusement park inspired by the Shōwa era, along with a number of photo opportunities and quizzes.
 If you're a rail fanatic, you can also get to experience a collection of train cars, exhibits, and simulators from The Railway Museum in Saitama! NTT DOCOMO ASIA VR (Virtual Reality) will also be having an immersive railway VR booth, and TOMY Southeast Asia will showcase a train diorama of Plarail rail toys for you to admire. 
Physical Booths And Photo-Taking Opportunities
Enjoy browsing the intricate history of Japan's railway system with the Yamanote Line "Eki-Melody" Medley, a collection of the JR East Yamanote Line jingles, performed live by the Wind Ensemble Nippon Singapore. 
There's also a whole selection of physical booths by Japanese vendors like NISSIN FOODS, Wa-Denim, Tommy's Sake Bar, and D.I.Y Hokkaido. They are all showcasing a variety of Japanese foods, products, and Japan-based tours that are sure to catch your attention or help you plan an upcoming trip to Japan! 
Visit the photo booth to take a picture with the JAL Cabin Crew in uniform for a commemorative image, or dress up in a yukata at the Yukata Rental Booth by Akizakura, Tokyo, for a rental fee. There is also a lineup of other events that celebrate the best of Japan's culture, like a rice and pickle tasing from Akita Prefecture, paper-crafting workshops, and traditional Wadaiko (Japanese drum) performances for your viewing!
Exclusive Rail-Inspired Bento Menu
The Japan Rail Cafe will also be offering an October special Ebiken selection inspired by the bento boxes Japanese locals get on railway trips. There's the Hayabusa Ekiben ($21++) with a cute blue train box or the Karaage Chicken Bento ($20++) that modelled after a classic ebiken that's been served since 1964 in the Tokaido Shinkansen!  
Whether you're a diehard railway fan, or simply someone who's looking to learn more about the beautiful country, the Japan Rail Fest 2022 is the place to go if you're looking to experience a slice of Japan here! You can find more information online or on the official website.
Japan Rail Fair 2022
14th October – 16th October 2022
#01-20 Guoco Tower, 5 Wallich Street, Singapore 078883
11am-6pm
*Follow MiddleClass.sg on Facebook, Instagram, and Telegram for more food, travel, and trending stories