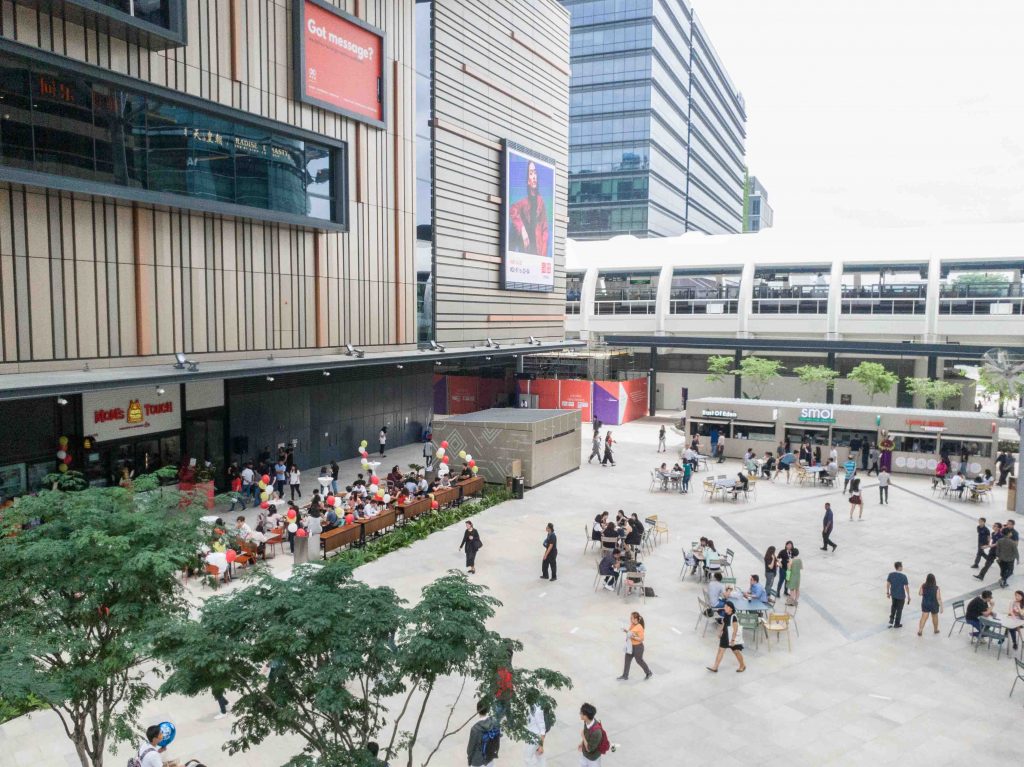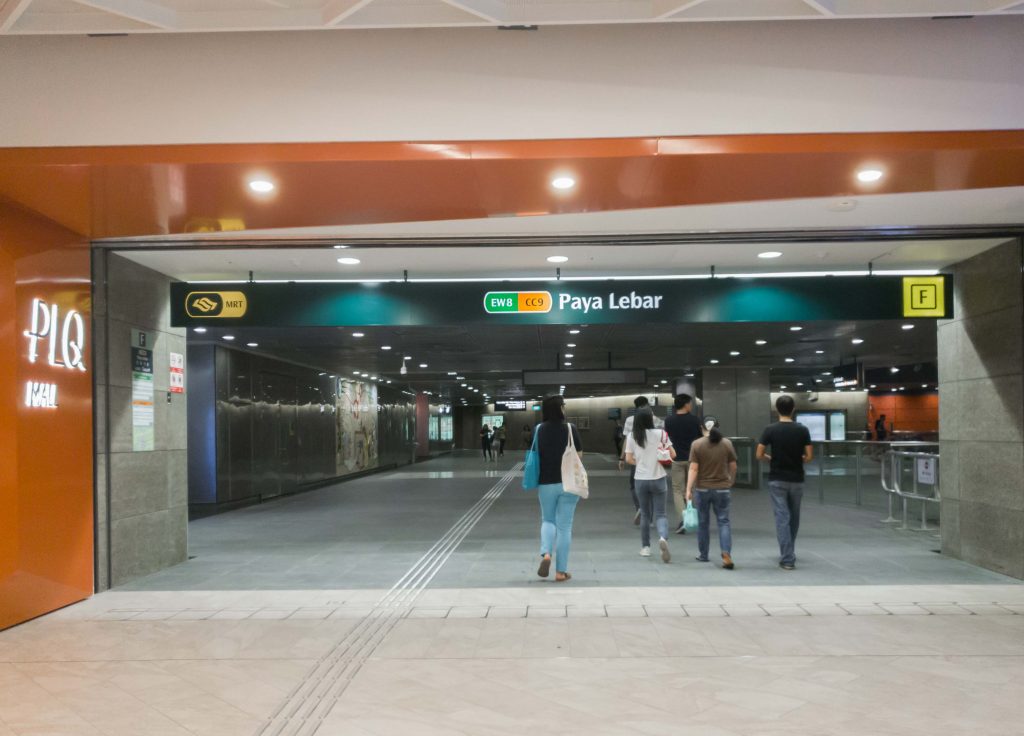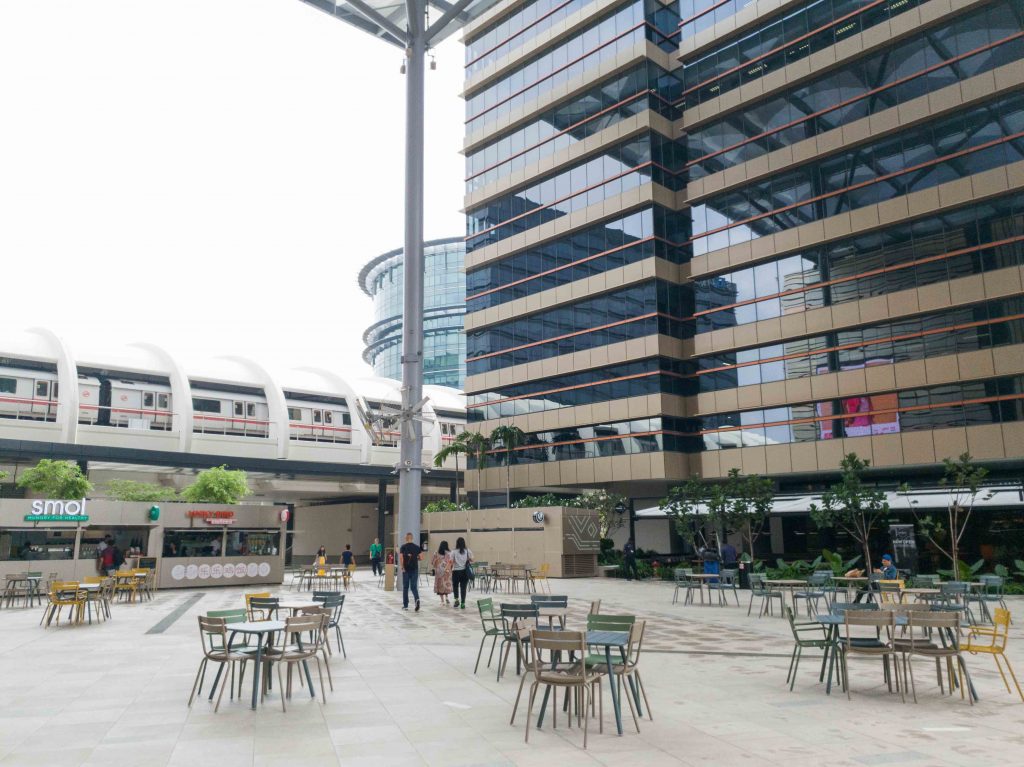 Forget about Paya Lebar Square, Singpost and Kinex, there's a new mall in town. Meet the newest addition to Paya Lebar: Paya Lebar Quarter Mall.
If you think Singapore has nothing but malls, you're probably right. In the past few months, we witnessed the opening of Funan and Jewel, both of which attracted thousands of Singaporeans.
With so many retail and F&B options surrounding the new Paya Lebar Quarter Mall, will this mall be a temporary fad, or will it continue to gain traction and attract more Singaporeans?
Well, we rushed down to Paya Lebar Quarter Mall on the first day of operations and there was already a crowd. There are lots of offices nearby, and with the direct MRT linkway bringing traffic from the circle and east-west line, the crowd was honestly not a surprise.
After a quick exploration of the mall, we came up with a list of things you can do at Paya Lebar Quarter Mall!
Grab Breakfast at Fong Sheng Hao (#B2-04)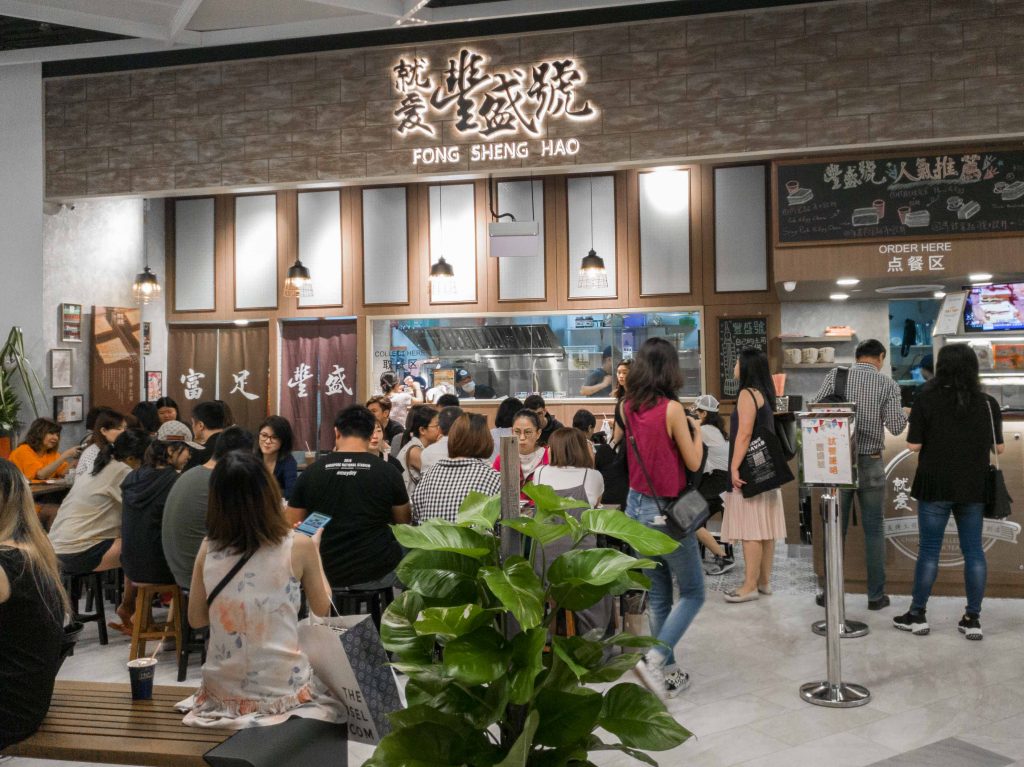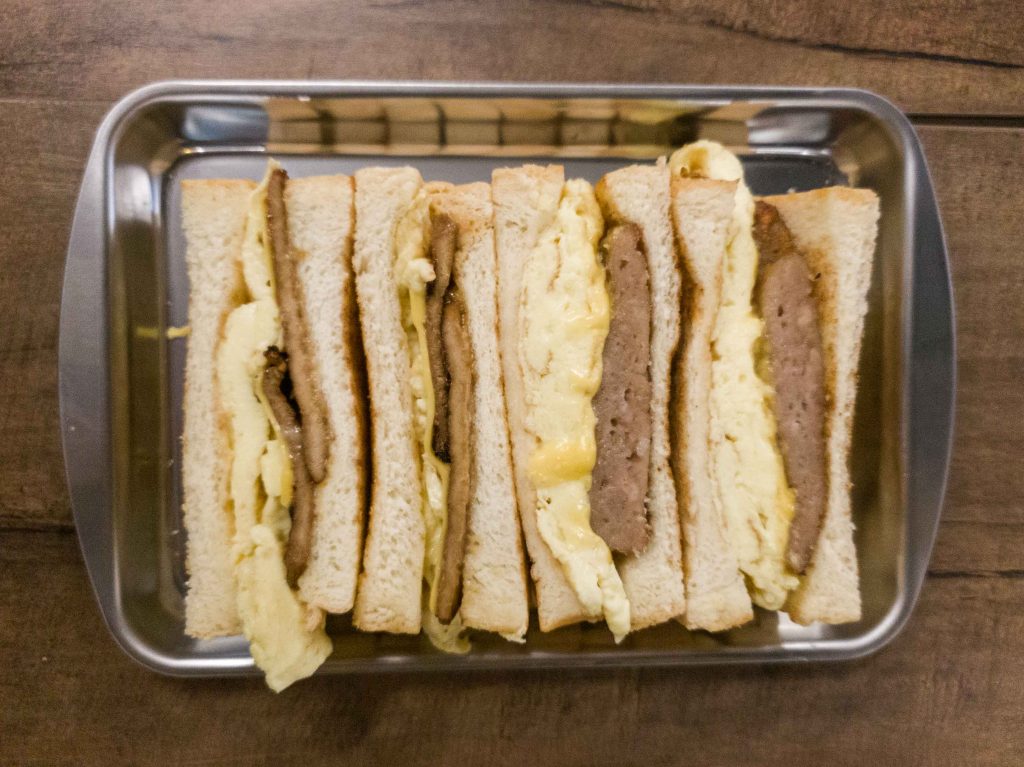 The famous Fong Sheng Hao from Taiwan has finally opened its first outlet in Paya Lebar Quarter Mall. Unlike most of the stores in Paya Lebar Quarter, Fong Sheng Hao opens at 8 am, which makes it a perfect place for breakfast.
The bread here at Fong Sheng Hao is first toasted over charcoal; a technique that distinguishes them from the rest of the competition. Together with eggs, meat patties and cheese, the sandwich is then assembled right before your very eyes.
A sandwich set here costs between $9 to $10, depending on your choice of beverage: milk tea or cane-flavoured black tea.
While we were excited to try the Fong Sheng Sandwich that was heavily advertised all over media websites, the sandwich was sadly nowhere to be seen on the local menu. If you must choose only one item, we highly recommend going for the TW Special Pork Patty Sandwich – the soft texture of the patty coupled with the crispy charcoal-toasted bread is a match made in heaven.
The Milk Tea was slightly sweet though. Oh – and did we mention? No pearls here.
Grab Your Wallets, Time for Some Retail Therapy
Boasting over 200 shops, Paya Lebar Quarter may just be your next to-go place for shopping. (Especially if you're an Eastie)
Some of the more prominent shops: the Amorepacific trio – Etude House, Innisfree and Laneige. Clothing giants Uniqlo and H&M (opening soon), and for all your lifestyle needs, Tokyu Hands and Iuiga.
You might find some difficulty navigating around the mall in the beginning, especially since most of the shops have yet to open.
Grab Some Bubble Tea
Great news if you're a bubble tea or a Boba lover because there are more options for you now. Seems like the bubble tea trend isn't dying down anytime soon.
In Paya Lebar Quarter alone, there are FIVE different bubble tea shops.
Chicha San Chen
Milksha
Playmade
KOI
Gong Cha
Playmade and Chicha San Chen seem to be hot favourites, as the queues didn't seem to die down.
Grab Your Popcorn, It's Time for a Movie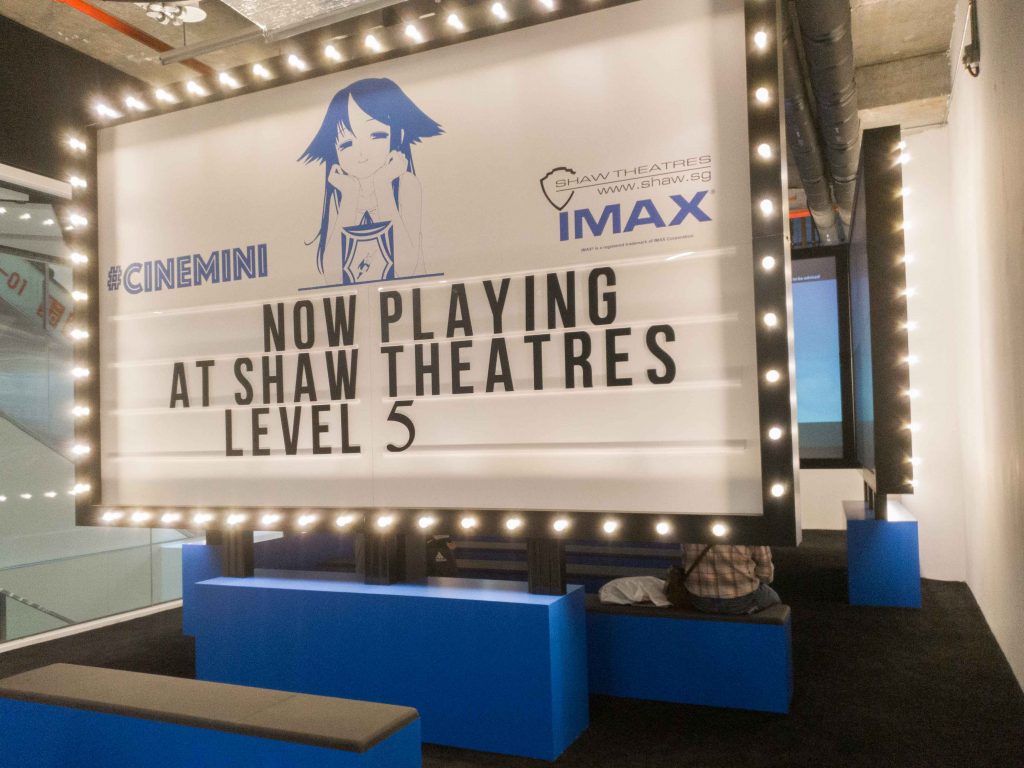 Too much time to spare? How about a movie session with your BFFs at Shaw Theatres? The cinema at Paya Lebar Quarter has 9 laser halls, 2 Lumiere halls and 1 IMAX ® Laser Hall. Shaw also has one of the comfiest seats in our opinion, so you'd be in for a great movie experience!
Apart from that, there's a Cinemini in the mall, where you can rest your legs from all that shopping and catch up on the latest movie trailers.
Grab Some Reimagined Traditional Desserts at DoQoo (#B2-16)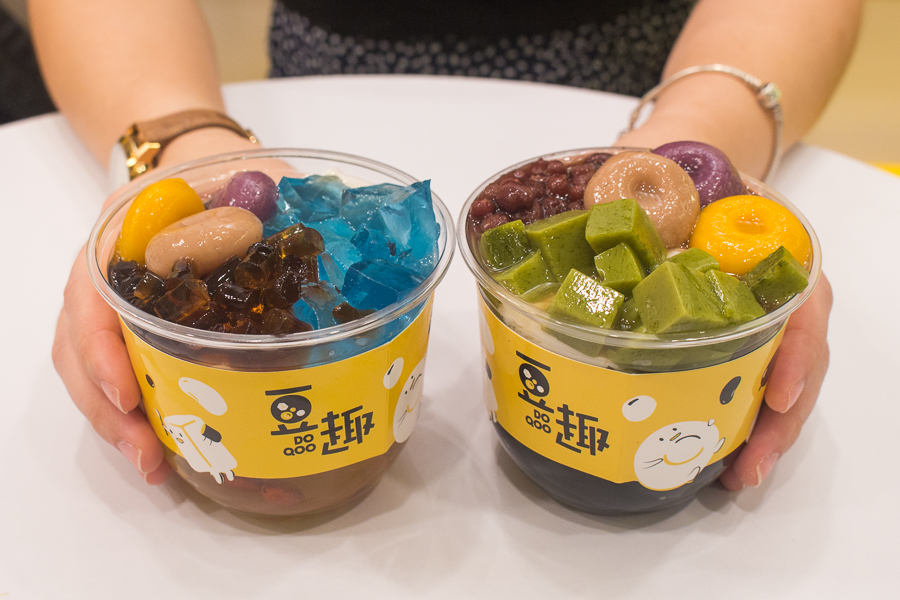 Pronounced Do-Cool, this brand-new dessert spot in Paya Lebar Quarter aims to serve traditional desserts but reimagined with a touch of affordable indulgence. All the ingredients are produced locally and the best part? They're super affordable! Each cup of joy is retailing at only $4.20 each, with each additional topping costing only $1. The cup may look small but don't be fooled, one cup is more than enough to keep you full for some time.
Try our favourites – the Blue Mint Monday and Matcha Made in Heaven.
For our full review: click here.
Grab Korean Burgers/Chicken at Mom's Touch (#01-37)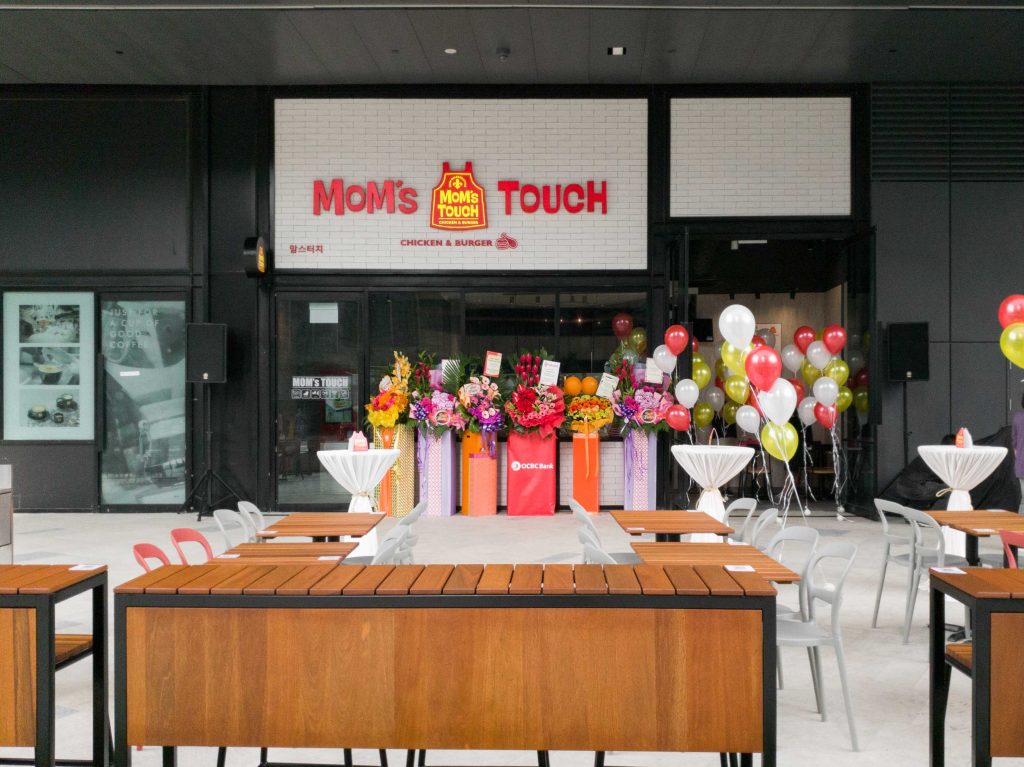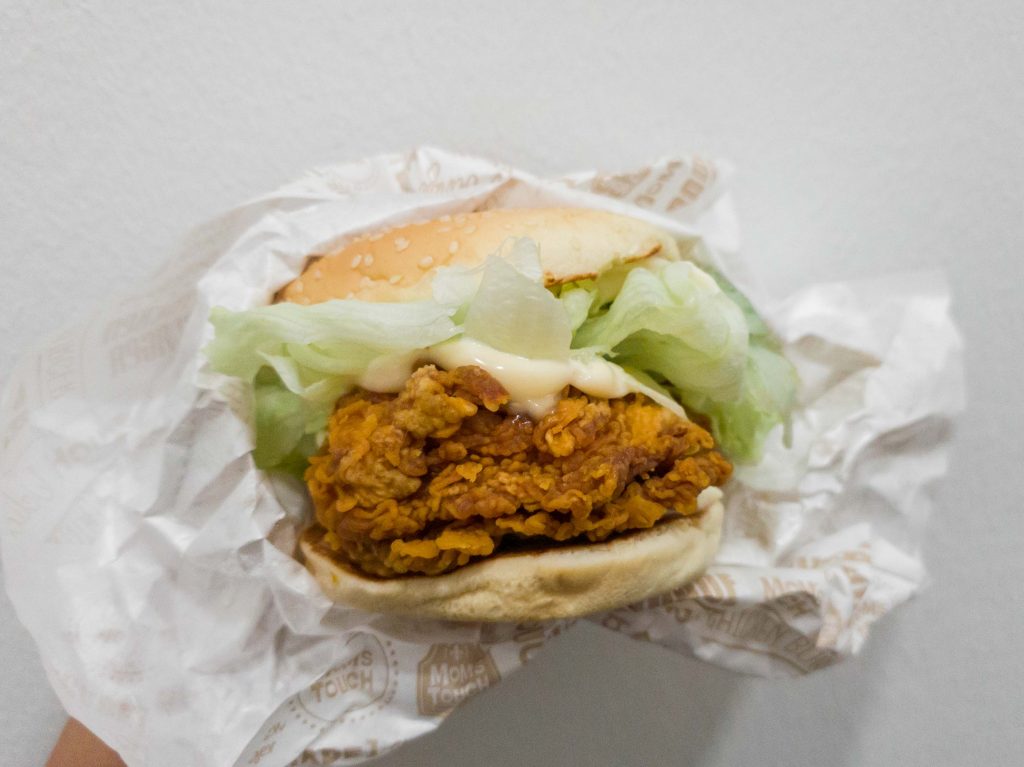 *Update: Mom's Touch is no longer operational in Singapore.
There's a Korean expression called 손맛 (sonmat) –  which can be interpreted as a kind of taste you only get from homemade food. That's the story behind Mom's Touch essentially, to serve food that is made in a way a mom would make for her family.
Mom's Touch is one of the largest fast-food chains in South Korea, and they have a huge following. Having been to South Korea ourselves, one of the reasons for this huge following is probably because every single item on their menu looks the same in real.
What you see is what you get.
The Singapore outlet did not disappoint either. You get a huge, thick piece of fried thigh chicken meat as advertised. Mom's Thigh Burger ($5.70) brings back memories of our South Korea travels, reminding us that no one does Fried Chicken better than the Koreans. Thank You so much, No Signboard Holdings for bringing them to Singapore.
Grab A Refreshing Cup Of Iced Thai Milk Tea
Right next to Mom's Touch is the newly opened ChaTraMue from Thailand. Serving their OG Thai Milk Tea alongside other items such as soft serve, you no longer need to travel to Thailand to experience Thailand!
If you're one of those who grab ChaTraMue's tea bags and products whenever you head to Bangkok, well good news! They are also selling items such as their tea bags and powders for you to enjoy at home.
Grab Some Instagram Shots

For all the hipster millennials out there, there are some insta-worthy backdrops located throughout the mall. For example, the iconic Toa Payoh dragon playground slide.
There are also neon sign decorated backdrops throughout the mall, so make sure to take a photo before you leave!
Grab A Cuppa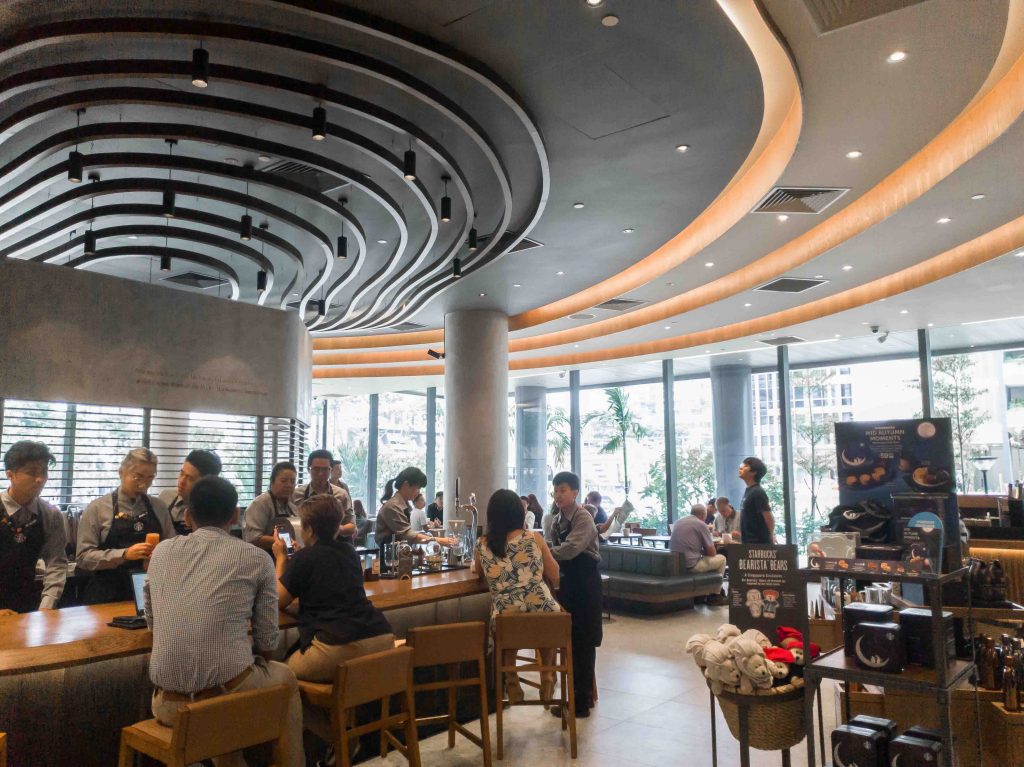 Home to the 4th Starbucks Reserve outlet in Singapore serving Nitro Cold Brew, the spacious space here makes it a great place to catch up with a friend, or simply to catch up with some work.
If you're ever in need of an emergency caffeine dose, you can also check out Hugg's coffee, Joe and Dough, Mellower Coffee or Morphine Coffee.
Grab Your Groceries at Fairprice Finest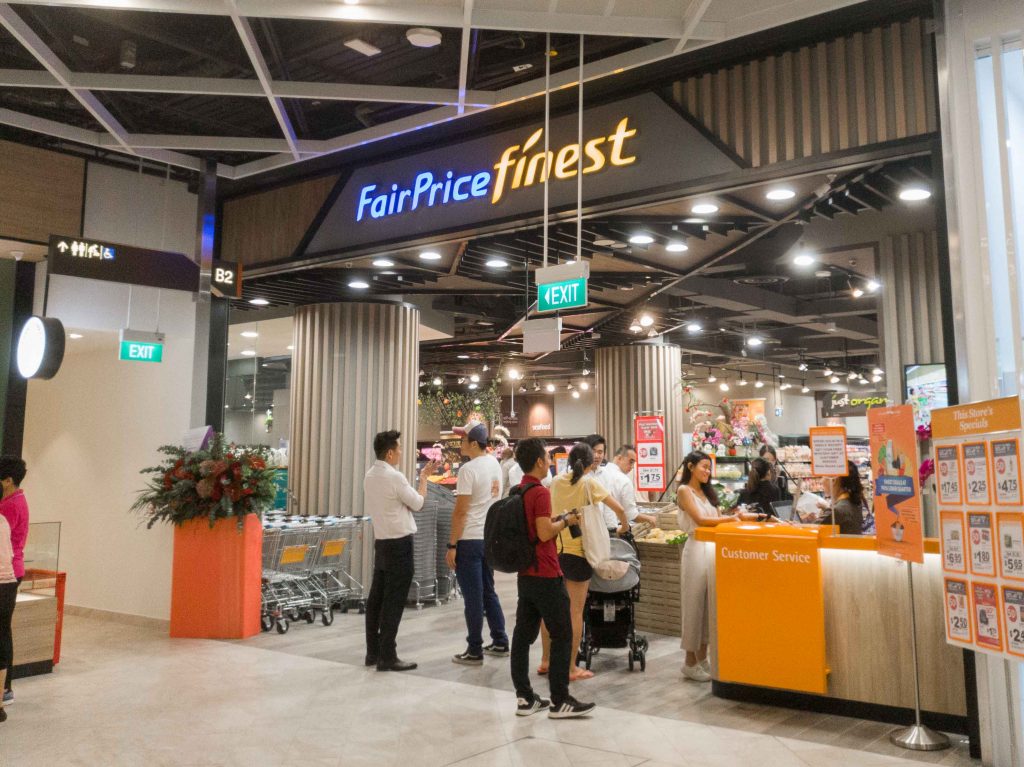 Only the finest here.
If you're a fan of tea, then great news! There's a selection of Osulloc teabags along with the famous Green Tea and Houjicha spreads. For the coffee fanatic, fear not – we saw Hook Coffee drip coffee bags and Nespresso Compatible pods on sale here as well.
Grab Dinner at Hai Di Lao or at KopiTime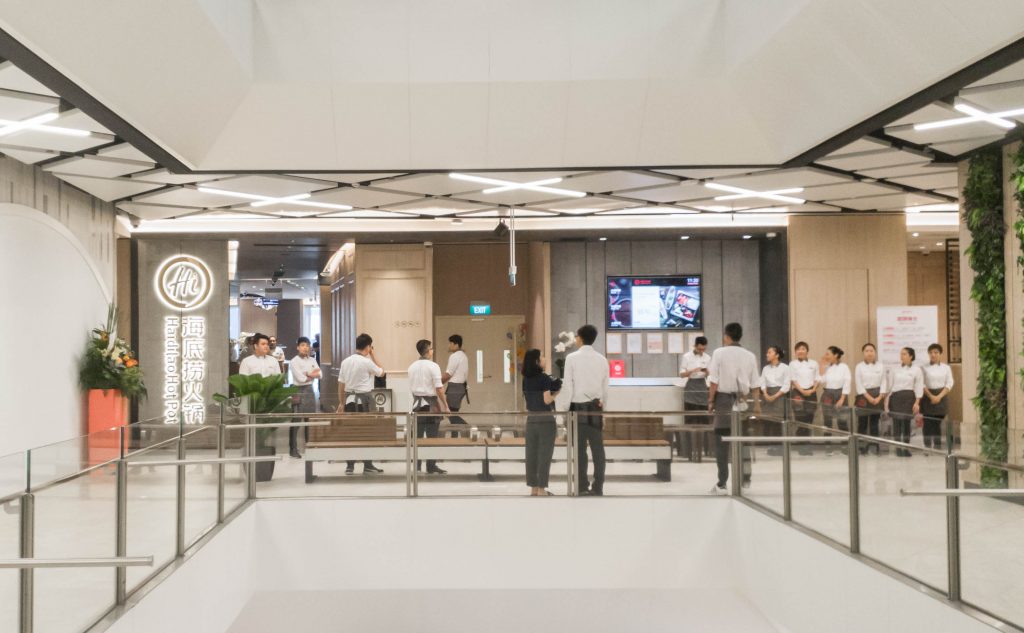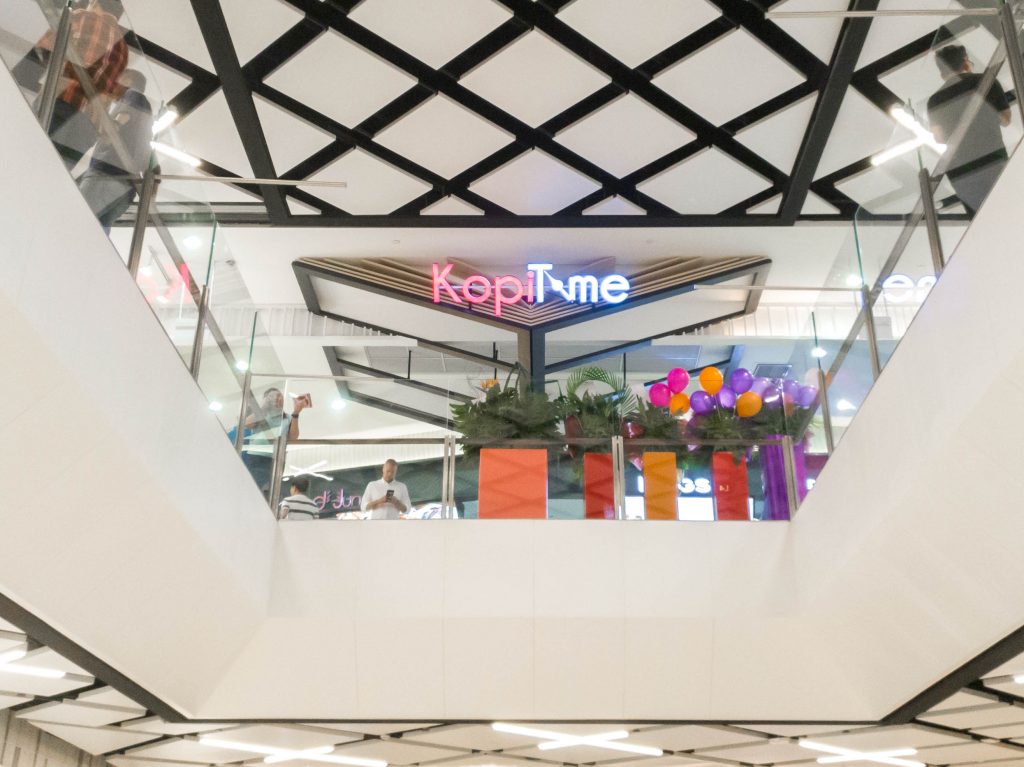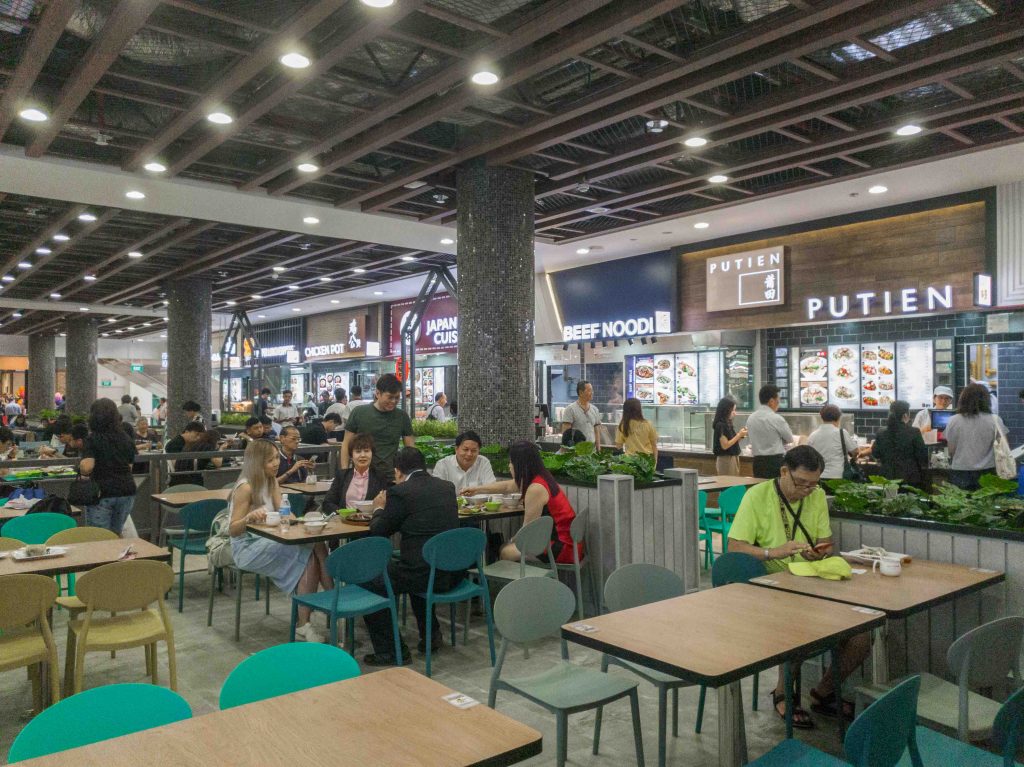 Everyone's favourite steamboat chain has opened an outlet at Paya Lebar Quarter. Perfect for dinner gatherings. If you're on a budget, head over to KopiTime, Kopitiam's newest thematic food court.
Several familiar options at the food court such as Putien and Pepper Lunch.
What sets this food court apart is a dedicated Bingsu stall that sells Korean shaved ice desserts.
What are you most excited for?
For us, Mom's Touch and Fong Sheng Hao definitely left quite an impression. We see ourselves coming back for more Korean Burgers, Taiwan Breakfasts and Thai Milk Teas! With a diverse range of food and things to do, Paya Lebar Quarter seems like a great place for some family fun.
Head down this weekend and indulge in the diverse stalls available at Paya Lebar Quarter.
*Follow MiddleClass.sg on Facebook, Instagram and Telegram for more food, travel and trending stories!